Last Updated: February 23, 2022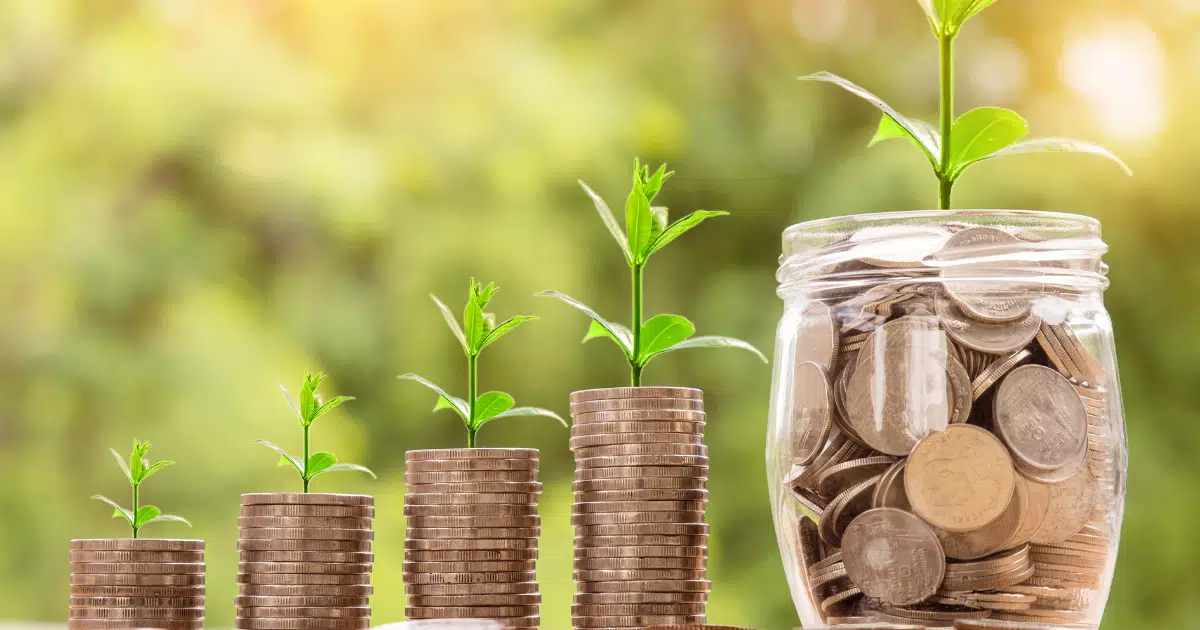 Purchasing a point of sale system doesn't have to be as complicated as you might think. Although, it certainly helps to have some background on what to look for and expect in your POS solution. There is a huge variety of features and tools available, so it's important to figure out whether buying a POS system will best fit your business and boost your growth.
If you make the effort, you'll wind up with the ideal retail POS system for your store. Check out our tips for buying a POS system with the following steps and questions to ask yourself: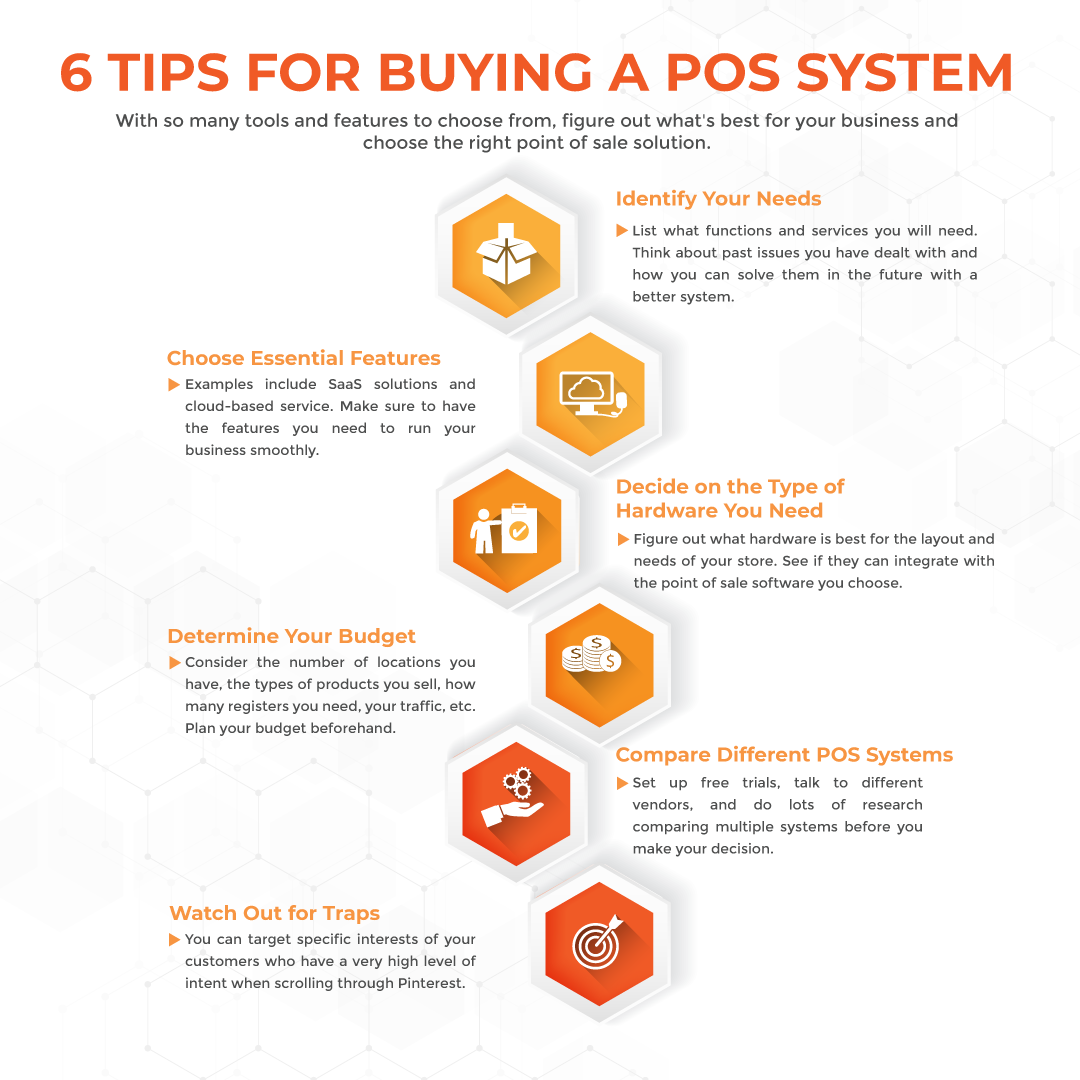 6 Tips for Buying a Point of Sale Solution
1. Identify Your Needs
The first thing you have to do is think about what functions, features, and services you currently or will use to keep your business up and running. In other words, it is imperative to know how a point of sale system works so as to understand the appropriate POS solution for your business. Evaluate your inventory procedures, checkout process, and customer management. These differ between retail businesses. Coffee shops and bakeries require quick processing and tip management features; amusement parks and museums must have advanced ticketing and membership features; liquor stores and wine shops must have more advanced inventory management. Even if you already have a point of sale system in place, you need to consider these before you upgrade. Think about any issues you might have had in the past so that you can plan on what will make the future better.
2. Choose Essential Features
While some features are based on preference and your business niche, others are simply essential. Make sure you have all the important point of sale features. Consider software-as-a-service (SaaS) solutions. More and more POS businesses offer a subscription service rather than a larger, one-time fee. This service includes all updates for the POS software to which you're subscribed, ensuring that you always have the latest tools and features. Spending a large amount on outright ownership is risky because the software can quickly become dated.
Also, be sure that your solution is cloud-based. The vast majority are, but there are still some relics floating around. Cloud-based solutions allow you to access your business's data from any location or device as long as you have internet access. It also ensures that no transaction is ever lost. Even if your store is offline, credit card data will be queued and processed as soon as you come back online.
3. Decide on the Type of Hardware You Need
Next, you want to determine which hardware is best for your needs and your POS software. Your hardware options are flexible. Some point of sale services require certain universal hardware to go along with it. Others integrate with a wider variety of cash register options. Figure out what hardware is best for the layout and needs of your store, and how many terminals make sense. If you already have hardware that you like, be sure to ask your new point of sale solution if it integrates the software with your existing hardware. Plan your hardware budget beforehand as well – prices vary widely.
4. Determine Your Budget?
Retail POS software also varies in cost. And depending on the solution, the costs can come from different directions. Think about how many locations you have, what types of products you sell, how many total registers are in your stores, your in-store traffic, and so on. Point of sale software options cover all types of businesses, and their prices reflect their features. Knowing exactly what you need and how much you want to spend beforehand will help you determine buying the best POS solution for your retail store.
5. Compare Different POS Systems
Make sure your decision is informed and spend ample time comparing different systems on the market. Talk to your neighbors with similar business types to get outside opinions. Make POS companies offer free trials of their software, so you can experiment with the layout to see if it's intuitive enough for your business. Talk to different vendor representatives to have a better understanding of their product specifically, as well as the industry in general. There are an incredible number of POS companies, so do your research before making such a big decision for your small business.
6. Watch Out for Traps
Unfortunately, there are several pitfalls from some POS solutions that can cost small businesses a lot of money. The biggest is credit card processing fees. Several of the biggest POS solutions are also credit processors themselves. By signing up with this software, you're also locking your business into a processing contract as well. This can lead to much higher transaction percentage fees and flat rates. Be sure to keep your credit card processing options open no matter the solution that you choose, and don't sign a contract with a POS company that doubles as a processor.
Less financially devastating are smaller hidden fees. This most commonly comes with additional support fees. Ask for any solution you're thinking about if support is included. It's inevitable that issues will arise as you learn about your new system, so it's important that these are resolved quickly and without extra fees. Additionally, support should be 24/7 if your store is open early or late.
Get Your Point of Sale System Set Up
Once you have chosen which vendor you are going to go with, and you have your business' equipment and software in place, you need to schedule a time to get your new system installed. The process will vary from one vendor to the next, depending on which solution you decided to go with. Vendors often provide you with instructions on how to set everything up, but you can always contact them to go over any questions you might have during the process of purchasing a POS system. Here at KORONA POS, your set-up and installation is all included in your monthly subscription.
So What's the Best Tip for Buying a Retail POS System?
It might be KORONA POS! We cater to different businesses with unique software platforms. Our SaaS model is updated monthly, and you'll never be asked to sign a contract or sign up with a specific credit card processor. We also include all installations and our incredible 24/7 phone and chat support. Click below to sign up for a free look at our software to see if KORONA POS is the right solution for you.
Explore and experiment with cloud-based POS software.
Get Started with KORONA POS today!
Frequently Asked Questions About Buying a POS System
Will a POS system make my business operations easier?
Simply put, yes! Most POS systems come with different features that can be suited to your business needs. Some of the best features are having automated inventory management software and reports on sales. This saves you valuable time to continue to run your business.
Are POS systems costly?
POS software can be costly, however, there are several competing different brands and options that are affordable for small businesses. Determine your budget and look for a POS that includes the hardware and features your business needs, and start comparisons.