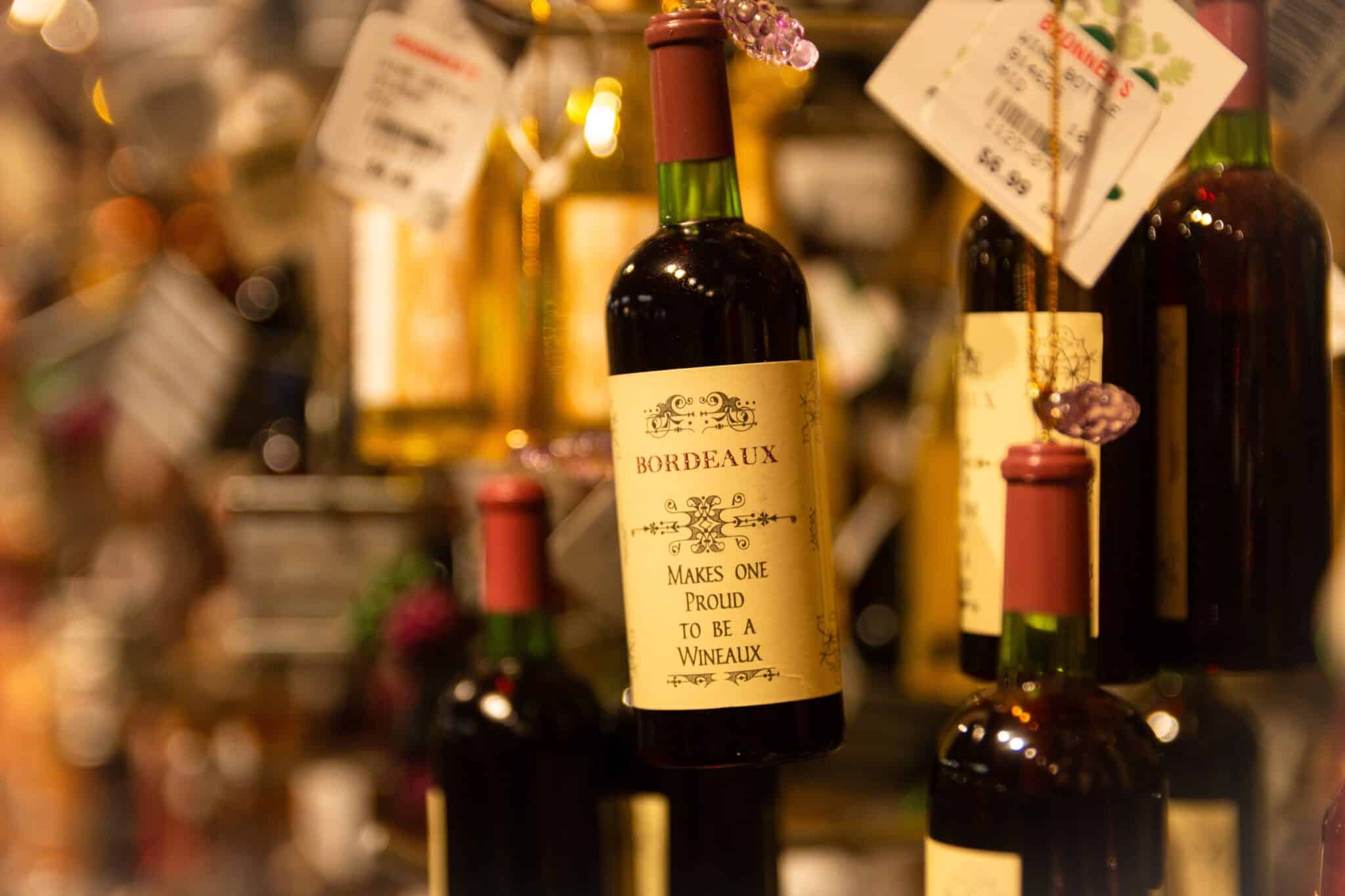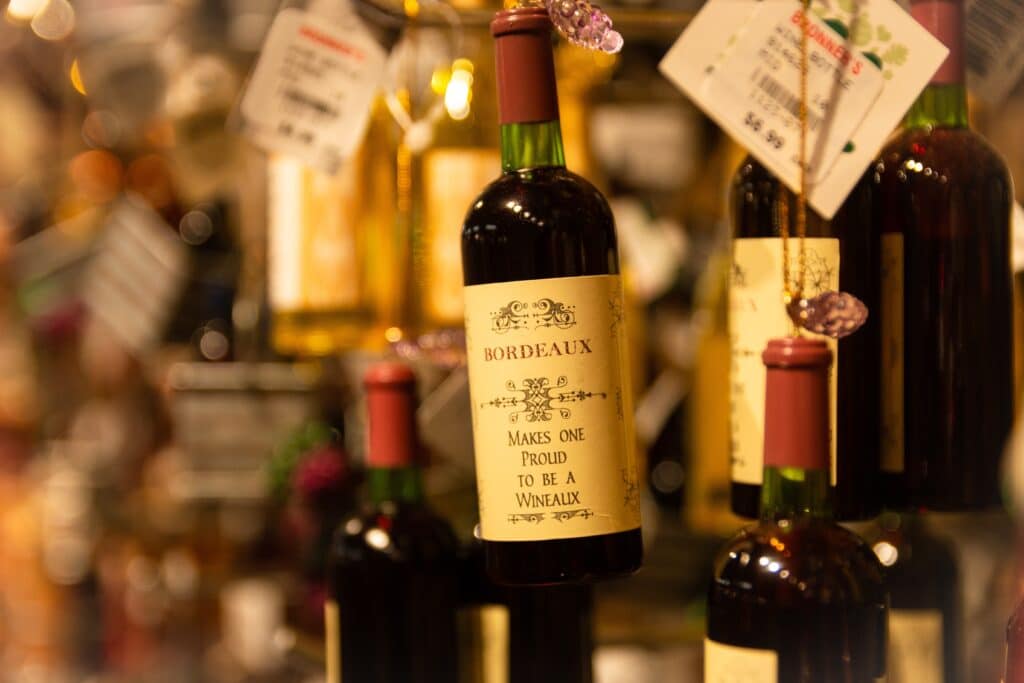 Despite its ongoing surge in popularity, many people in the U.S. still think of wine drinking as being a European phenomenon. However, wine has never been more popular in the States. In fact, Americans consumed an average of 3.18 gallons of wine per resident in 2021. This number is 33% higher than it was 15 years ago.
Wine is produced in over 68 different countries. The diversity of styles and price points for wine means that there's something for every type of customer. For entrepreneurs that are interested in getting into the wine industry, there is certainly plenty of opportunity at the moment.
Nevertheless, in coming up with a good plan, it's imperative to figure out your intended audience and equip your store with the right tools to succeed. Below is a guide on how to start a wine shop.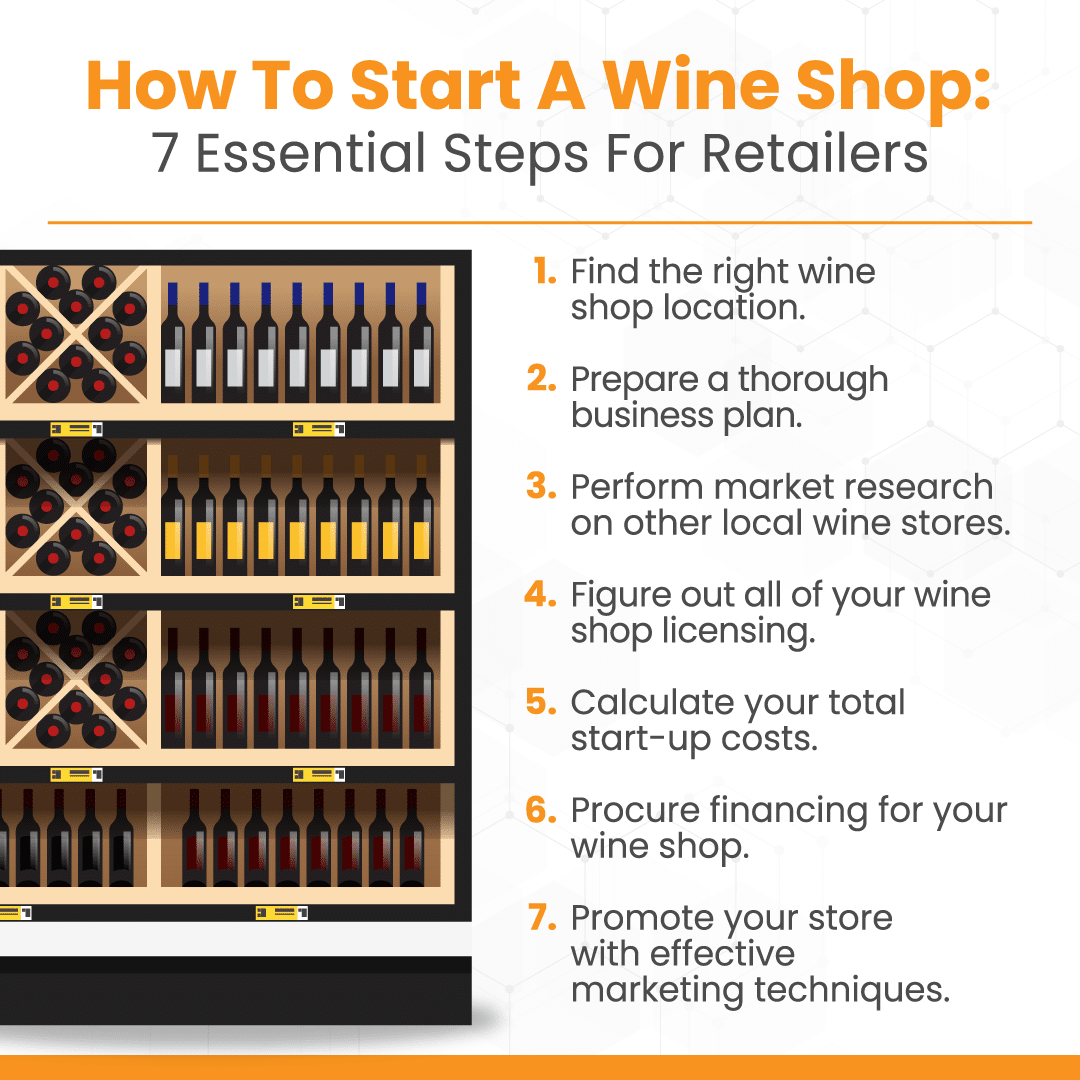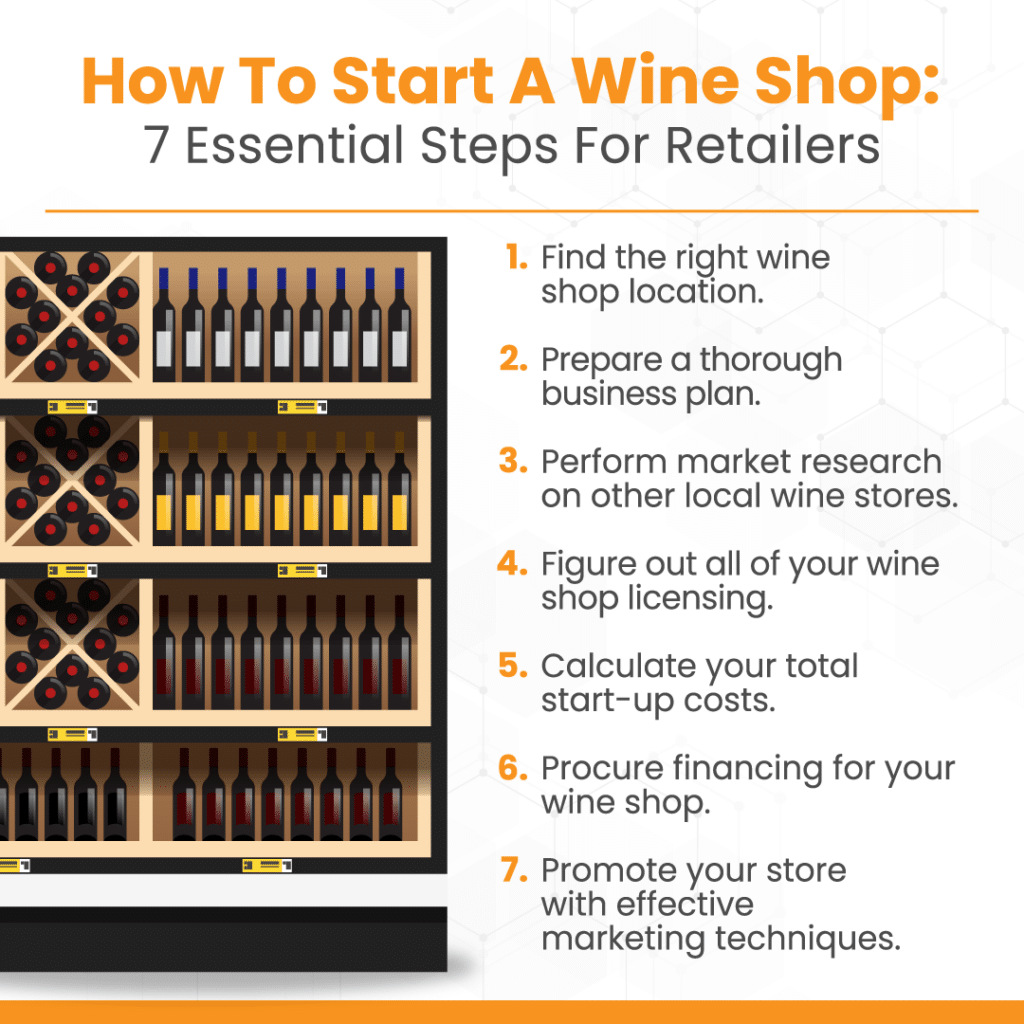 Location Is Key When Opening A Wine Shop
Opening a store that sells alcohol can be a bit more complicated than just any other retail store. That's because many states and municipalities have laws limiting the actual amount of liquor licenses available.
If you wanted to open a wine shop in New York, for example, the process would be much different than doing so in a controlled state, such as Pennsylvania. In fact, some places, like Florida, limit new liquor licenses to population counts. They only release a set number of new licenses per year on a lottery system.
Some towns and municipalities will limit the number of liquor licenses available on the same street, zip code, and jurisdiction. Because of the nature of liquor licensing, choosing a location should be a preliminary and focal decision. Don't start planning anything until you know for sure that you will be able to open the type of shop that you want in the location that you desire.
Write A Solid Wine Shop Business Plan
Planning is essential to successfully opening any real business. Your business plan should cover all aspects of your business. Be sure to include the following:
Executive Summary – Your "elevator pitch" summarizing what your business will offer
Description of Ownership and Structure – Who are the main people involved? Will you set up an LLC or sole proprietorship?
An Explanation Of Your Products – What you will specialize in? How will you acquire the goods that you plan on selling?
Market Research – What kind of competition already exists? What kind of audience is in your community? (The next section will cover this topic in greater detail.)
Financing – How will you go about acquiring and allocating capital for your wine shop? If you plan on taking a loan, then include in this section how you plan on paying it back.
Marketing – What is your plan for promoting your business? How much will you budget?
Check out this post for more information on writing a business plan: How to Write a Business Plan: A 7-Step Small Business Plan for Retail
Do Thorough Market Research
Once you get your location nailed down, you can begin to think about doing market research. Try to get a thorough understanding of who and what is around you. That means researching both competitors and customers.
Competition
The adult beverage industry has a ton of competition. Luckily, people love to drink, and there is an incredible variety of types of wine, beer, and spirits. In fact, even non-drinkers have started flocking to bars that offer alternative non-alcoholic beverages.
To be sure, there are options out there for all palates and preferences.. Aspiring wine shop owners shouldn't be dissuaded from the fact that the market is a bit oversaturated. Nonetheless, it's necessary to do a thorough assessment of local competition before deciding on where to open and what to sell.
Open a shop offering products that make you stand out from your competitors. Are you opening in a place that has a lot of expensive Old World wines? Then try to go for more New World or natural varietals.
Is there a store nearby that specializes in French producers? Then try offering Spanish and Portuguese wines.
The point is to pick something that isn't already widely available in your community. Having a distinctive identity and unique merchandise is key.
Clientele and Demand
None of this planning matters if you don't have a community that actually wants to buy wine. Part of your market research should research what your community actually likes to drink. Having a well-defined target audience will help guide your merchandising and marketing.
This type of research can be done by looking around at local businesses like other bars and restaurants. It can also be performed by analyzing Facebook groups, clubs, and social events.
Another option is to hire a third-party research company. These specialists can give you a focused and professional breakdown of your local market.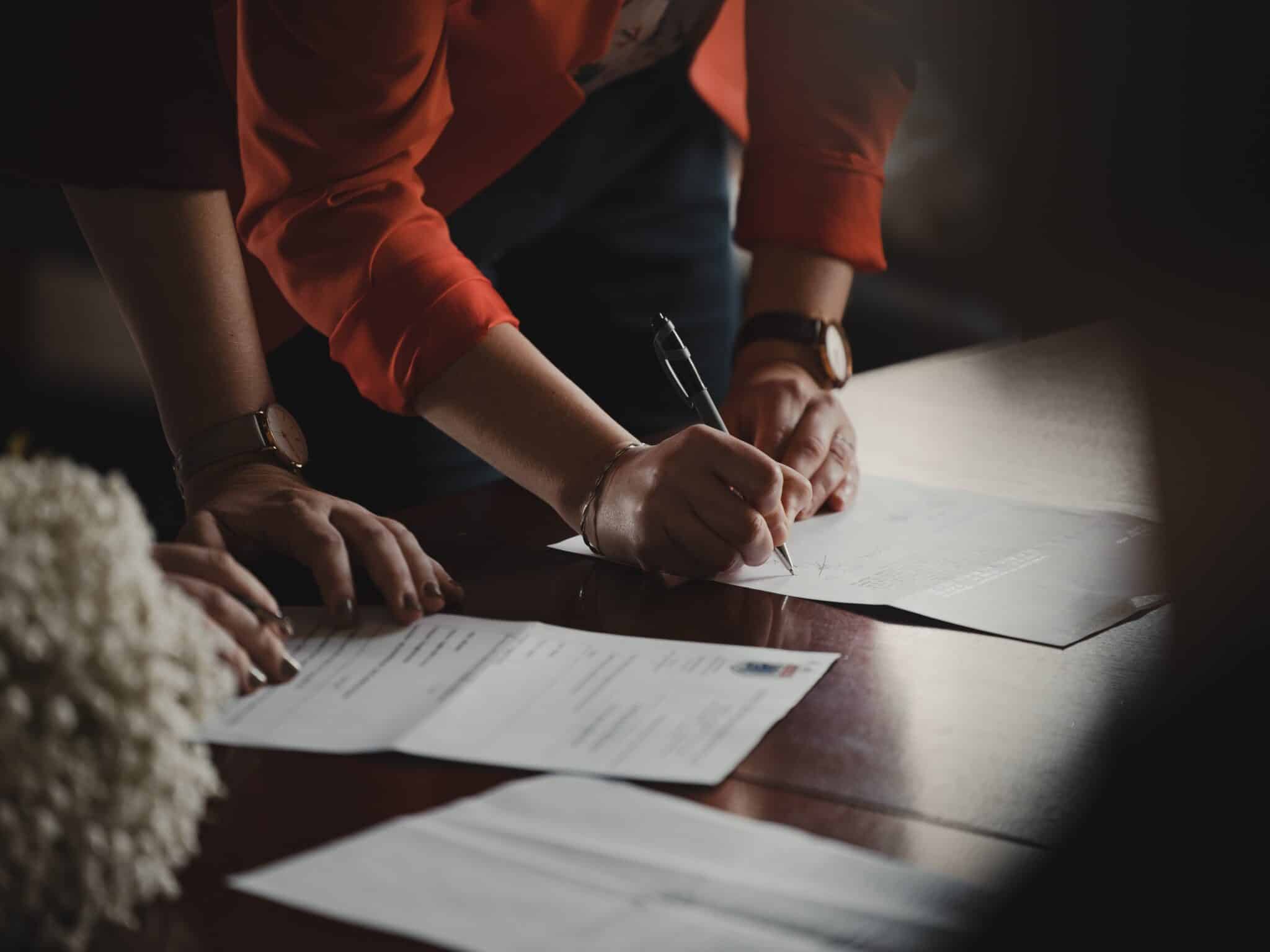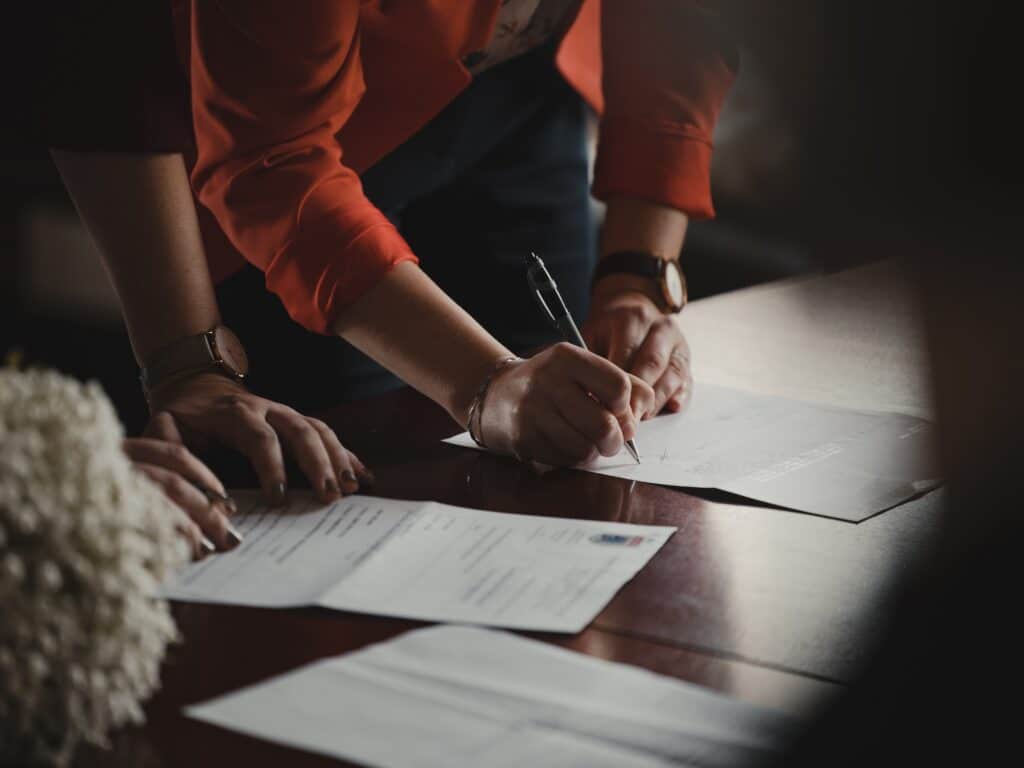 Get Your Paperwork And Licensing in Order
Before you start selling any wine you will have to register your business entity and obtain all necessary licenses. Here's what to keep in mind:
Business Structure
Retail business owners have the option of structuring their business as a limited liability company (LLC) or a sole proprietorship. LLCs give owners protections from being personally liable for debts accrued by and lawsuits against businesses.
Setting up an LLC gives owners more tax flexibility. But a sole proprietorship is a much more simple and straightforward setup. For small retailers that don't plan on getting loans or expanding, sole proprietorships are a perfectly fine option. An LLC will likely be recommended as your business grows, however.
Licensing To Open A Wine Shop
In order to legally open a wine shop you need to get all of the necessary licensing in order. Fortunately, most of the licensing filing can now be done online. Make sure to keep the following in mind:
Business Licenses
This refers to the general license to conduct any type of business. Most cities and states will require business licenses with a nominal fee.
Sales Tax Licenses
This license allows you to collect taxes on products sold at your business.
Alcohol Licenses
The rules for obtaining liquor licenses vary in each location. Many times you will be required to apply for a state liquor license. Add to that, obtaining approval from the local community board. Take care to familiarize yourself with these regulations before making plans to open your place of business.
Federal Employer Identification Number (EIN)
Most wine shop owners will need to hire employees. If you plan on doing so then you will need to register with the IRS to get an EIN number. This identification allows you to legally hire employees and pay them taxable wages.
Permits
Any brick and mortar business will be required to have active permits. Some places have more regulations than others, but generally, you will need at least the following:
Sign Permit
Allowing you to post menus, marketing, and any other branded designs on the face of your storefront.
Certificate of Occupancy
Essentially, this consists of getting approval for the building or property in which you are operating.
See also: How to Register a Small Business
Start-Up Costs for Opening a Wine Shop
The cost of opening a wine shop varies immensely depending on where your shop is located. Your location will have two main factors that will impact your bottom line: licensing costs and real estate pricing.
For example, the price of a liquor license to sell wine off-premise in Alabama is $150. In California, that same type of license is $990. That's not including all of the other licensing and application fees needed to get certified.
You also have to consider wide variations in real estate costs. Take, for instance, the average cost per square foot to rent in Mobile, Alabama, which is about $15. In Los Angeles, that cost is more than double, at $35 per square foot.
Wine shop owners will also have to consider an array of additional costs other costs:
Salaries: $35,000 – $50,000 per year, per employee, contingent on local labor laws and other factors.
Marketing: $5,000 – 30,000, or about 3-5% of your projected revenue.
Insurance: $500 – $1,000 per year, depending on the policy and protection you choose.
Renovations: $2,000 – $100,000, some wine shops require an entirely new build while others are already equipped with shelving, coolers, and other necessary infrastructure. The latter will simply change hands and signage.
Point of Sale Software: $500 – $1,200 per year for monthly fees, plus upfront hardware costs.
Remember that most of the places that have more expensive real estate and higher minimum wages will also have local clientele that are willing to spend more money on products.
Find Financing for Your Wine Shop
If you have enough funds to start a wine shop without borrowing any money then that's almost certainly the best option. However, most business owners don't have this kind of capital on hand.
With a solid business plan, a well-thought-out concept, and some thorough market research, you should be able to acquire the financing you need to open a wine shop. You have the option of reaching out to national banks, local banks, credit unions, or even venture capitalists for these loans.
Financing can help with covering all types of cash needed to start the business. Loan capital can be used for a variety of purposes:
Renovations and construction
Inventory
Rent and utilities
Staffing
For more information on acquiring retail business financing read: How to Qualify for a Small Business Loan: 6 Key Areas to Consider
Marketing Your Wine Store
Getting foot traffic into your shop will rely on spreading the word about your business and products. Luckily, so much of marketing can now be done through social media. If done the right way, this user-generated, hands-on style of promotion can be highly effective.
Instagram Marketing
Use your inventory to show off the personality of what you have to offer. What sets you apart from other stores? Try posting interesting bottles and unique varieties of grapes.
Educating your followers about the history and topography of wine producers is a great way to generate content on Instagram. Posting photos and videos of wine pairings will show followers how to best enjoy your products with food.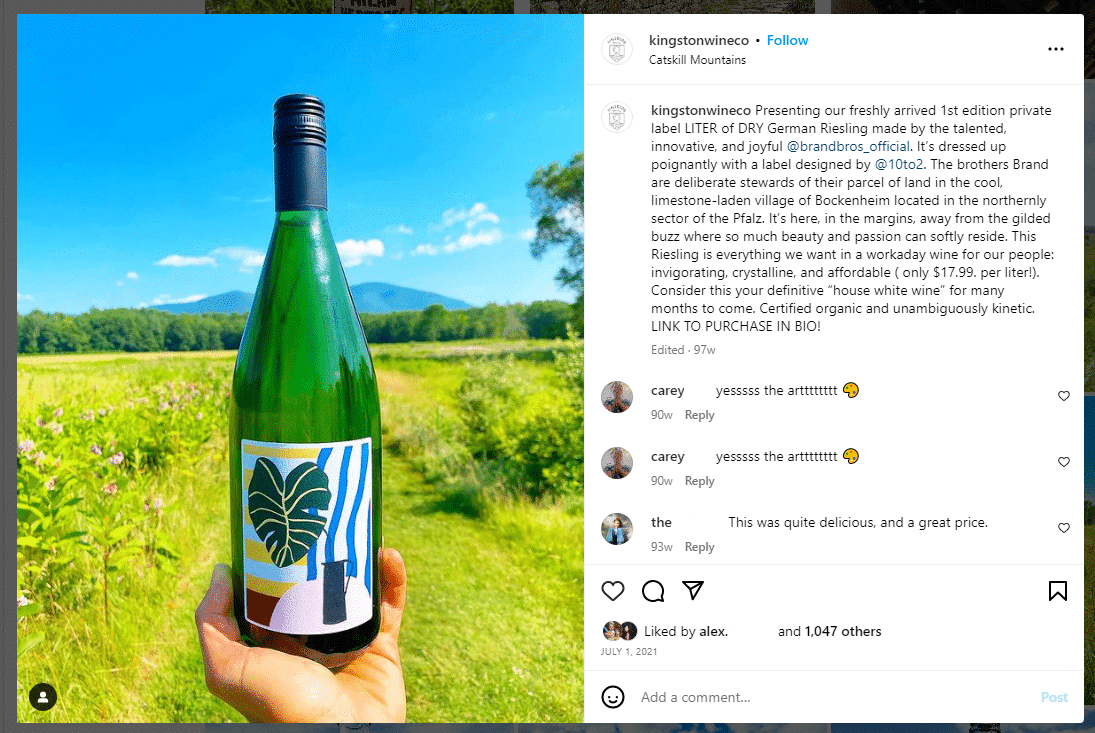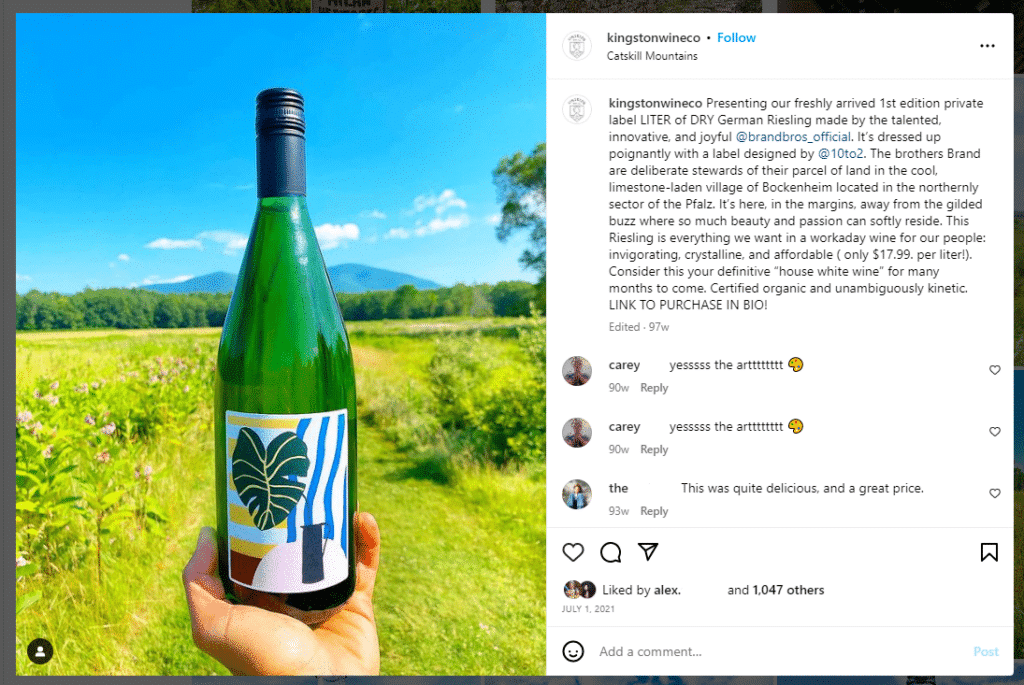 Local SEO
Searchability is a major contributor to the success of retail businesses these days. When someone nearby searches Google for "natural wines from Spain," and you have those in your inventory, you want your store to come up in the results.
Improving your local SEO will ensure that your shop pops up for relevant searches. The first thing you can do is add a Google My Business profile with all of the information about your store. Make sure your phone number, hours, address and description are completely accurate.
Next, you can build a website that describes your business, lists all of your products, and offers online sales. Keep an accurate and complete list of all of the wines that you offer. This will ensure that customers looking for specific grapes, regions, and styles will find your shop in the results.
Finally, be sure to put the same exact address, phone number, and business name as you did on Google My Business. Having identical descriptors across your social media, website, and Google profile will help your business get better visibility over time.
See also: Why Local SEO Is Important for Retailers
Invest In Great Point of Sale
Having a powerful, robust point of sale system is a must for wine shops. These stores deal with a huge variety of inventory with products that often fluctuate in price and availability.
Wine shops also need dynamic data analytics in order to power the customization and segmentation that wine shoppers demand. Using a POS with vertical-specific loyalty programs will keep your clientele coming back and spending more.
KORONA POS is built to optimize inventory management, rewards, and eCommerce integration. Our software is also equipped to handle age verification checks and liquor tax management. Give us a call today to learn more about how our wine shop point of sale system is the best in the industry.