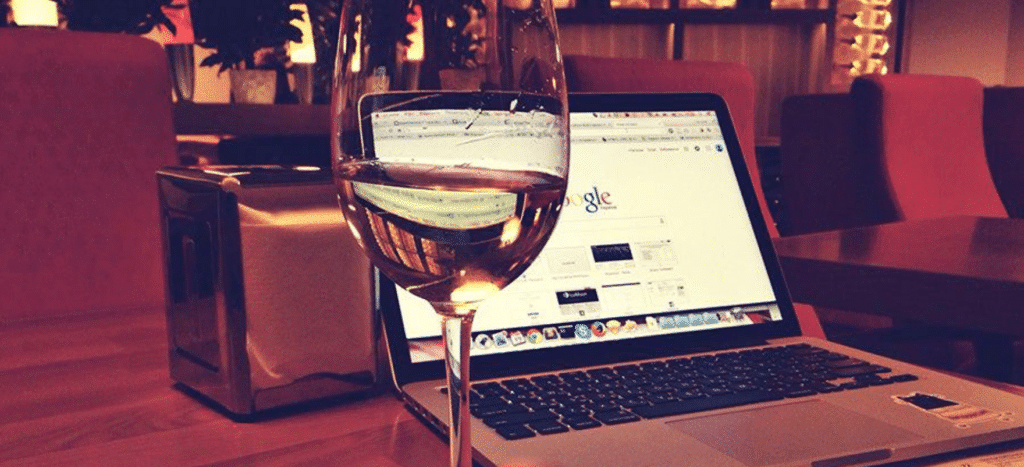 ---
Selling wine online may be tricky, but it opens new opportunities for wineries to reach their customers directly. The online wine marketplace has exploded in recent years as more consumers get comfortable purchasing wine online, often through wine clubs. And wineries and wine retailers who adapt to this shift by establishing great online shops stand to tap into sizable new revenue streams and growth.
But doing so is far different from selling wine at a brick-and-mortar location. You've got regulations to follow, shipping logistics to figure out, and marketing strategies to develop. Still, selling wine online is completely achievable.
This guide will explore the ins and outs of successfully selling wine through online channels. We'll analyze the state of the market, legal obligations, building your eCommerce presence, fulfillment logistics, marketing best practices, and customer service essentials. Whether launching a new online wine shop or looking to improve an existing one, this resource provides actionable insights and strategies. Let's dive in!
Understanding the Online Wine Market
The Size and Potential of the Online Wine Market
Selling wine online is extremely attractive, given the market's surging growth.
In the US, eCommerce wine sales hit $6 billion in 2021.
In 2022 the wine market's online revenue exceeded $261 billion, projected to increase yearly by over 10% from 2022 to 2025.
According to IWSR, the global wine eCommerce market value will reach $42 billion by 2024.
By 2023, around 45% of all legal drinkers under 80 are expected to be Millennials, the biggest consumers of online wine orders. And by 2030, this number is predicted to rise to 54%.
The wine eCommerce industry in the US is growing at an average rate of about 20% per year.
Younger generations are typically bigger online wine purchasers. The COVID pandemic also accelerated the adoption of online alcohol buying by necessity. This momentum is projected to continue in the years ahead as eCommerce wine purchasing gains mainstream traction. Savvy wineries and retailers establishing an early digital presence are well-positioned to ride this wave.
Key Trends Shaping Online Wine Sales
Several evolving consumer trends are driving the growth of the online wine sector:
Younger generations – Millennials and Gen Z lead the charge in online wine spending and expect tech-forward experiences.
Personalization – Consumers seek customized recommendations and tailored offerings just for them.
Subscriptions – Wine clubs for recurring delivery offer stickiness and predictable revenues.
Convenience – Online wine sales cater to busy lifestyles with fast shipping and simplicity.
Understanding Your Target Audience
Selling wine online starts with knowing your target audience very well. And not all wine drinkers leap into online purchasing equally. So clearly defining your target consumer demographic and psychographic profiles is critical to resonating with marketing and experiences.
Below are a few consumer profiles that typically make online wine orders:
Busy young professionals who value mobile-friendly simplicity and convenience
Adventurous millennials seeking to discover new, interesting wines
Wealthy collectors interested in rare, prestige stock and white-glove service
Budget-conscious customers who leverage online for better prices
The 2019 US Wine Market Council report says that nearly half of all people old enough to drink wine do so. Among them, 14% enjoy wine more than once a week, and 35% drink it occasionally. More women (54%) buy wine than men (46%). Also, the two groups that buy the most wine are baby boomers and millennials, each making up 34% of the market.
See also: How To Identify Your Target Audience? Define And Reach Your Ideal Customer Profile
Competition in the Online Wine Marketplace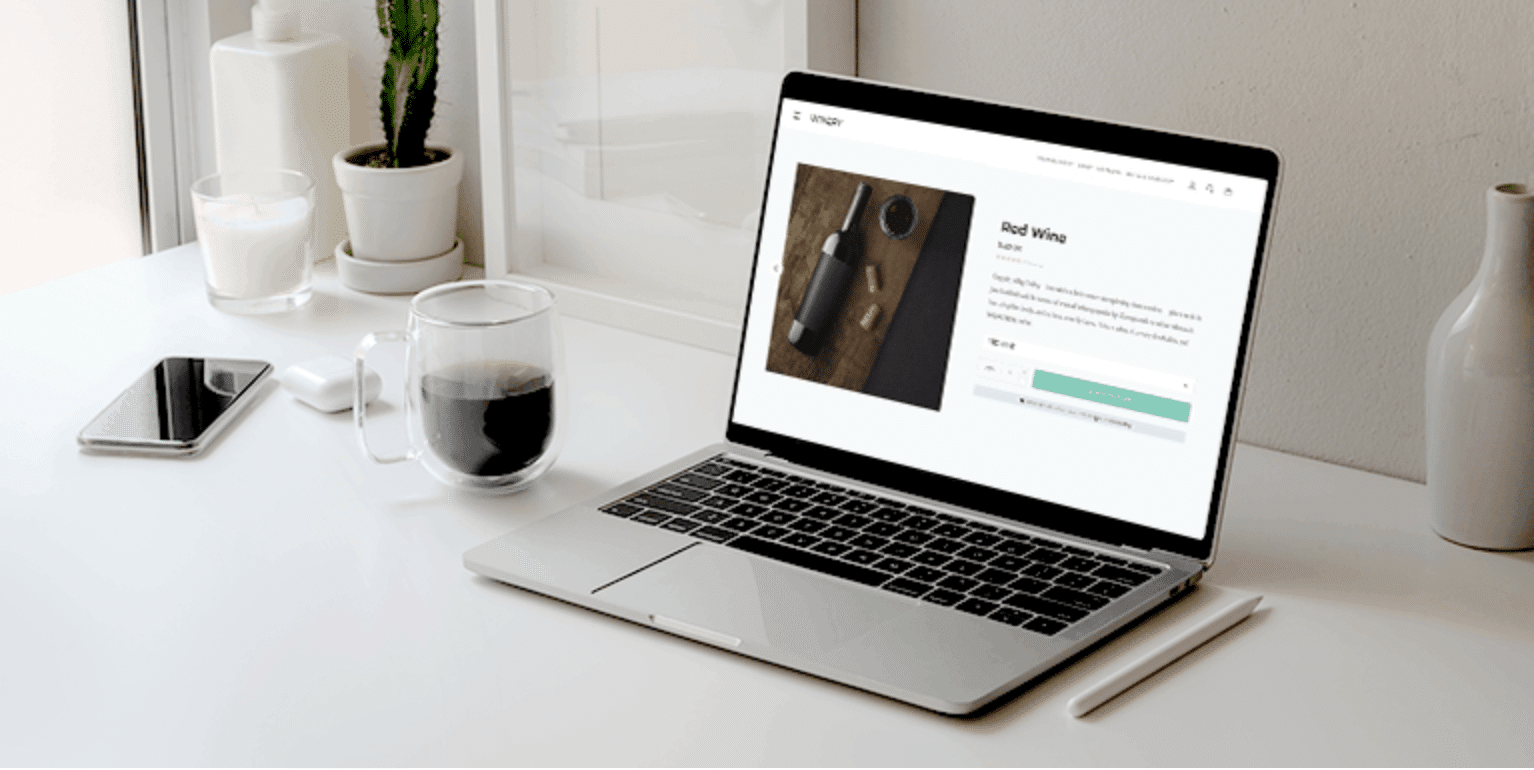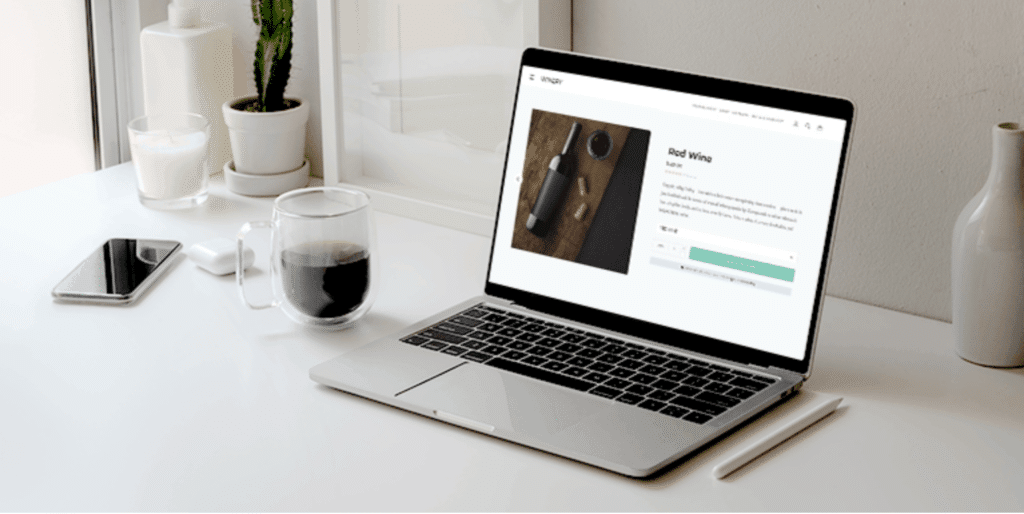 ---
The eCommerce wine sector brings a diverse range of competitors:
Mass online retailers boast a huge selection but impersonal experiences
DTC-focused wineries selling first-party wines direct to consumers
Local shops complementing brick-and-mortar with eCommerce
The convenience of Amazon
Flash sales or private label sites with significant discounts
Analyze the strengths and weaknesses of other players to craft differentiation strategies fitting your winery.
Legal Considerations for Selling Wine Online
Licensing and Regulations
Selling alcohol online introduces additional legal and compliance complexity. Navigating this patchwork of federal and state laws is crucial. Most states require wineries to obtain the following:
Retailer or seller licenses to facilitate warehousing and sales
Common carrier permits for using approved shipping carriers
Excise tax registration for remitting wine taxes
Consult your state's alcohol control authority to identify and secure legal licensing before selling online.
Must-read: What Are Alcohol Control States: A Guide to Liquor Control States Laws
Age Verification Requirements
Rigorous age verification is essential when selling wine online to prevent underage sales. Follow basic best practices:
Collecting customer's date of birth at checkout and validating against public records
Using an adult signature upon delivery to re-verify the age
Only shipping to states where you hold required permits
Integrate compliant age verification into your checkout process to minimize legal risks.
Understanding Shipping Laws
Wine shipping laws vary enormously across different states and localities:
Obtaining licenses to accept and fulfill orders
Shipping only to addresses in states where you are licensed
Collecting and remitting destination state excise and sales taxes
Using approved licensed carriers like FedEx or UPS
Adhering to shipping laws prevents legal action or product seizures
Resources like the WSWA's Compliance Toolkits are invaluable for mastering the nuances.
See related: How to Ship Alcohol.
Setting Up Your Online Wine Shop
Choosing an eCommerce Platform
One of the first steps in launching your online wine store is selecting the right eCommerce software:
Features to support wine selling needs – inventory, shipping, clubs, etc.
Ease of ongoing use for updating products and content
Scalability to support your sales growth
Costs – subscriptions, transaction fees, etc.
Design flexibility – themes, customization, branding options
With proper configuration and setup, leading options like Shopify, Wix, and WooCommerce can all enable excellent wine eCommerce experiences. There are also niche wine tech platforms specifically for direct-to-consumer sales.
Building an Appealing, User-Friendly Website
With a platform selected, designing an exceptional website is critical. Ensure your online shop does the following:
Offers an intuitive, easy-to-navigate information architecture and layout
Quickly and seamlessly loads across desktop and mobile
Showcases enticing lifestyle imagery bringing your winery to life
Communicates your brand story, logo, and value proposition
Makes browsing wines and making purchases extremely simple
Optimizes both visual appeal and conversion performance
High-Quality Product Photos and Descriptions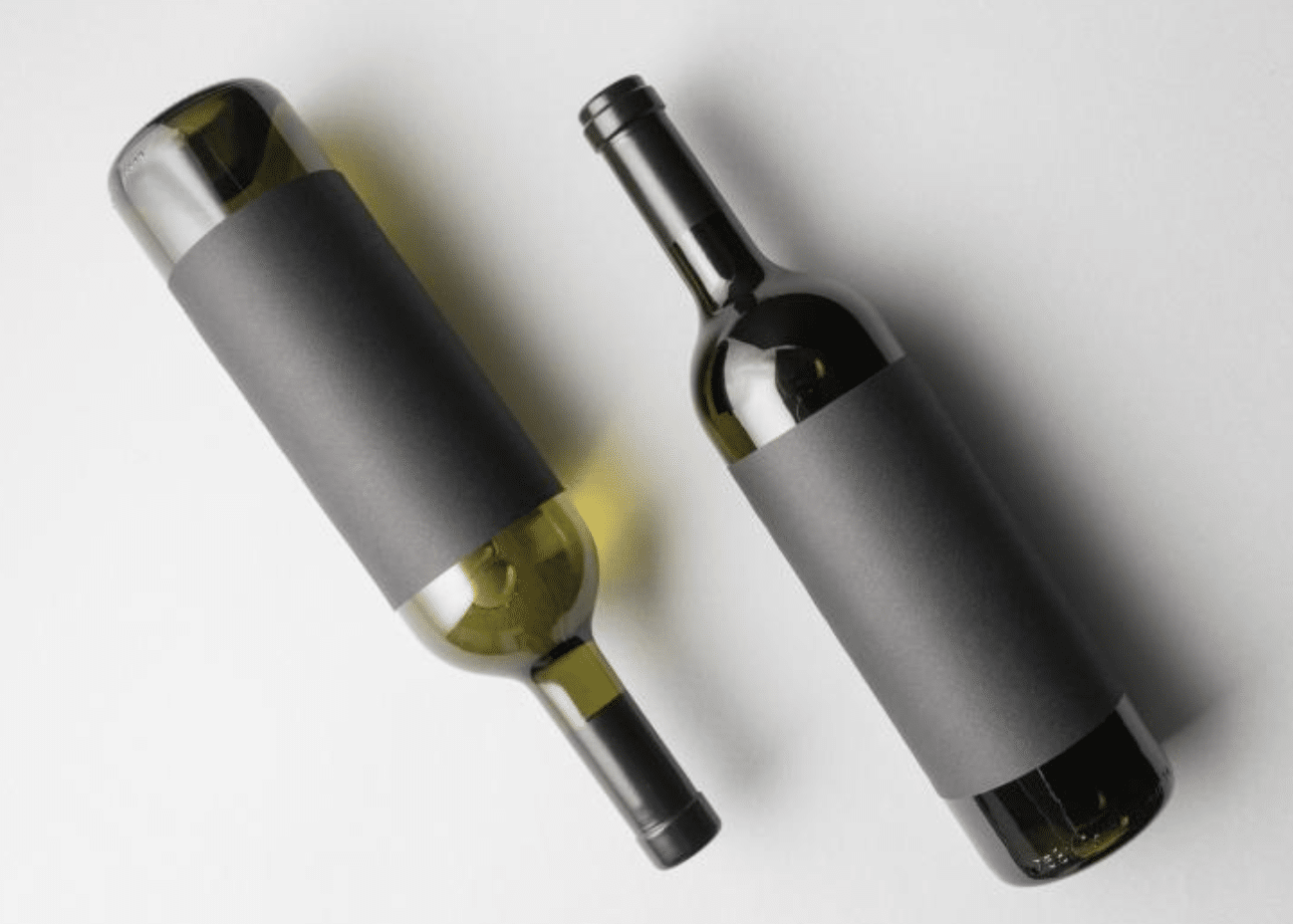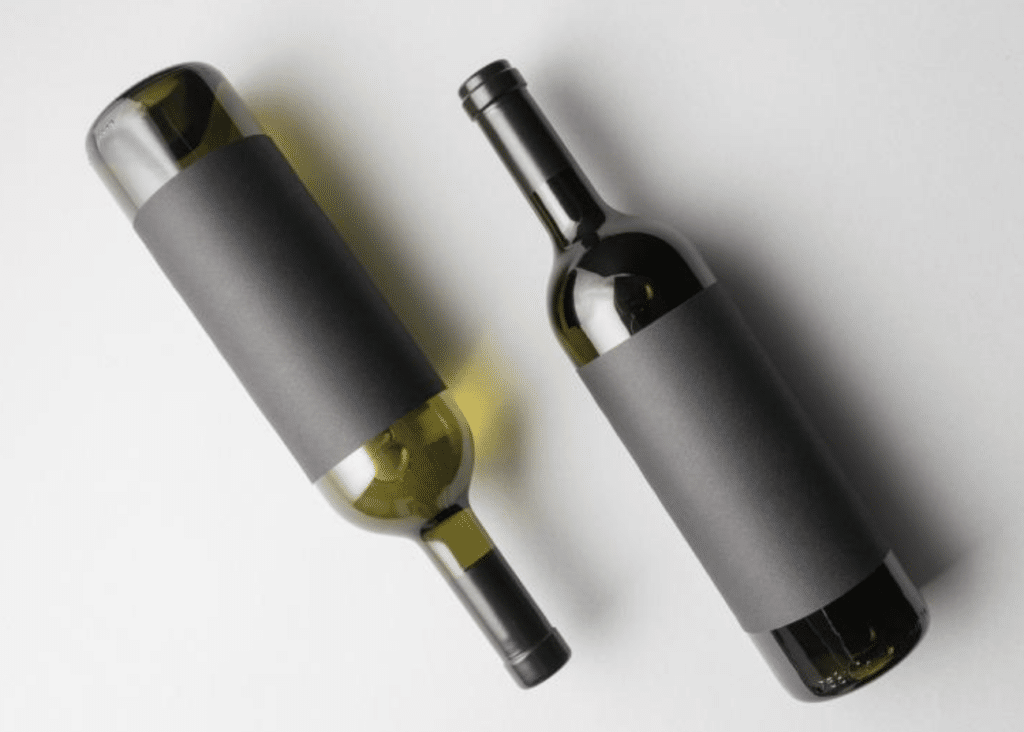 ---
Rich product photography, tasting notes, and wine details are vital for engaging customers online. For your online shop, provide the following:
Professional, high-res bottle and label images showing color
In-depth tasting notes, flavor profiles, and food pairings
Vivid descriptions sharing your winemaking story and philosophies
Technical specifications – varietals, vintage, appellation, ABV, etc.
Premium lifestyle imagery connecting wines with experiences
This sensory content makes customers feel connected with your offerings.
Accepting Diverse Payment Methods
Offer customers varied payment options:
Major credit cards – Visa, Mastercard, American Express
Digital wallets – Apple Pay, Google Pay
Debit cards and payment apps – PayPal, Venmo
Buy now pay later financing – Affirm, Quadpay
Store credit or gift cards
Frictionless payments, especially via mobile, enable seamless checkouts. And one of the biggest hurdles for eCommerce sales is frustrating multi-step checkouts.
Read also: Checkout Optimization: A Guide For eCommerce Retailers
Managing Inventory
Keeping inventory synchronized in real-time across online and physical stores is imperative. Solutions like KORONA POS integrate with eCommerce platforms to better control inventory:
Update quantities as orders come in and stock is received
Create purchase orders and manage fulfillment workflows
Provide inventory visibility across locations to avoid overselling
Automate reordering based on par levels
Note: Choosing your point of sale software is important to manage your physical and online wine stores.
KORONA POS is a cloud-based system well-suited for businesses that want to manage their eCommerce and physical stores. The software offers several features that make it easy to manage both channels:
eCommerce integration: KORONA POS integrates with WooCommerce, making it easy to sync your product inventory, orders, and customer data between your online and offline stores.
Real-time inventory tracking: The solution keeps track of your inventory in real-time, so you always know what products are available in both your physical and online stores.
Multi-channel sales: KORONA POS allows you to accept payments from various channels, including in-store, online, and over the phone.
Reporting and analytics: The point of sale software provides comprehensive reporting and analytics that you can use to track your sales performance across all channels.
You Might Also Want to Read: eCommerce POS Integration: One System for Online and Offline Sales
Pricing and Shipping Your Wine
Setting Prices
When pricing wines for your online shop, think about these strategies:
Researching competitor pricing for benchmarking
Considering slightly lower prices online to drive interest
Factoring in fulfillment and shipping costs
Offering tiered pricing – reserve wines at higher price points
Running promotions or limited-time sales to spark interest
Continuously evaluate pricing using sales data and analytics to maximize profit.
Understanding Shipping Regulations
Key ground rules when arranging wine shipping are important, too:
Using carriers with licenses to transport alcohol
Complying with a state-by-state permit, tax, and adult signature requirements
Only shipping to addresses permitted by your licenses
Leveraging shipping software to remain compliant
Resources like Sovos and ShipCompliant help navigate requirements. Violating shipping laws risks financial or legal consequences.
Choosing Reliable Shipping Partners
Popular approved carriers include FedEx and UPS, but think about these factors:
Licensing for alcohol shipping in your markets
Reliability and customer service reputation
Delivery speed options – express vs. ground
Tracking visibility into shipments
Insurance and protection options
Overall rates for average package weights
Reliable carriers ensure that you're following all major compliance laws and that shipments arrive intact and on time.
Communicating Shipping Policies and Details
Prominently share shipping and delivery specifics:
Order processing and handling times
Expected transit timeframes to customer locations
Shipping rates
Adult signature collection needs upon arrival
Procedures for returns or refunds due to damage
Setting clear expectations upfront provides transparency for customers.
Digital Marketing Your Online Wine Shop
Optimizing for SEO
Employ SEO best practices so customers easily find your wines:
Place relevant keywords on pages – winery name, varieties, region
Create location-specific content optimized for searches
Improve site speed, mobile experience, and crawlability
Build high-quality backlinks from industry websites
Monitor performance in Search Console to identify opportunities
Higher SEO visibility means more organic traffic and conversions.
Leveraging Social Media
Promoting your online wine selection on key social platforms is highly effective:
Engaging social followers with rich photos, videos, and updates
Sharing winemaking, vineyard, and product highlight posts
Running contests, giveaways, and exclusive offers
Collaborating with influencers on virtual tastings
Promoting new releases and offerings via social ads
Facebook, Instagram, and TikTok provide prime opportunities to attract customers.
Read also: How To Sell Your Products On Social Media
Email Marketing
Email enables targeted, automated marketing to subscribers. Follow standard best practices:
Send cart abandonment and browse abandoned emails
Promote new arrivals, limited quantities, and sales
Provide exclusive subscriber-only deals and discounts
Deliver wine pairing inspiration and seasonal recipe ideas
Send personalized recommendations based on past purchases
Nurturing subscribers via email turns them into loyal customers.
Influencer and Blogger Partnerships
Working with influencers provides valuable endorsements and exposure:
Send product samples to popular wine accounts for reviews
Sponsor or provide wine for influencer virtual tastings
Collaborate on co-branded social contests or giveaways
Invite influencers to your winery for immersive visits
Guest post on blogs sharing your winemaking story
The right partnerships expand your brand and credibility.
Investing in Paid Advertising
Completing your digital marketing mix, run some paid advertising:
Serve search ads on Google to capture consumers actively searching
Reach broader audiences through Facebook and Instagram ads
Retarget visitors who left your online store
Run audio ads on wine podcasts and live online events
Advertise in native ad spaces on publications popular with wine lovers
Continuously test and optimize paid approaches for maximum ROI.
Customer Service and Retention Strategies
Providing Standout Ecommerce Customer Experiences
In the impersonal world of online wine sales, stellar customer service is how you stand apart:
Fast, personalized responses to inquiries and feedback
Surprise discounts or gifts for loyal club members
Live chat assistance while shopping in your online store
Curated recommendations based on purchase and rating history
Personal outreach explaining new releases or shipments
Handwritten notes and special packaging touches
Customer service shows you care about every wine lover who supports your winery.
Offering Customer Loyalty Programs
Special programs give customers incentives to purchase again:
Wine club subscriptions for recurring shipments
Points earned per dollar spent, redeemable for rewards
Free shipping when order minimums are met
Exclusive member events like virtual tastings
Referral rewards when existing customers invite others
Loyalty programs increase lifetime value and order frequency.
Managing Negative Reviews and Feedback
Despite best efforts, negative feedback can still arise when selling online:
Monitor reviews across platforms to respond promptly
Address concerns professionally and rectify issues if possible
Follow up to transform complaints into satisfied resolutions
Take constructive feedback into account when evaluating policies and processes
Focus on the many positive reviews and continually improving
Customer-centric mindsets turn problems into opportunities to improve.
Sell Wine Effectively Online
Selling wine through eCommerce opens up major new potential but requires attention. Start by intimately understanding your target wine consumer. Build an exceptional branded website focused on showcasing your wines and streamlining purchases. Handle fulfillment and shipping with great care. Let your passion for wine shine through in your digital experiences. Leverage this guide to share your vintages with wine lovers nearby.
Important Additional Resources You Might Want To Read
FAQs: Equipment Inventory Management
1. ​​What is equipment inventory management?
Equipment inventory management is the process of tracking and organizing a business's fixed assets, including inventory details, locations, conditions, and maintenance.
2. How do you maintain equipment inventory?
Use ID tags and assign equipment custodians
Maintain detailed asset registers with purchase dates, values, specs
Perform periodic physical inventory audits and cycle counts
Update statuses and conditions frequently
3. How do you organize equipment inventory?
Categorize by type, location, department, attributes
Sort digitally or use physical layouts optimized for access
Standardize documentation and naming conventions

4. What should be included in an equipment inventory?
Asset name and unique ID
Category and location info
Specifications like make, model, serial number
Purchase date, cost, warranty details
Condition, maintenance notes, status
Photos for visual identification