If you're reading this blog post, you probably own or manage a liquor store, and you're looking for a point of sale system to help streamline your business. You want something robust yet easy to use, with features tailored to the needs of liquor retailers.
The role of a POS system in a liquor store isn't merely to process payments – it's so much more than that. The ideal POS system for liquor stores should excel in five crucial areas:
Streamlining complex inventory management
Enforcing strict adherence to regulatory norms
Providing reliable sales tracking and generating comprehensive reports
Managing customer relationships and establishing loyalty programs
Integrating with accounting, eCommerce, and payment processing software while being cost-effective
But let's be honest; the marketplace is swamped with many retail POS solutions, each flaunting its unique selling points. While some POS providers rope you into year-long contracts, others subtly pair you with payment processors infamous for charging sky-high fees that can seriously dent your bottom line. Moreover, choosing the wrong point of sale (POS) system can lead to several problems for liquor stores with their inventories:
Inaccurate inventory management
Difficulty in tracking expiration dates
Lack of integration with suppliers
Product shrinkage
Limited reporting capabilities
Inefficient order management
You don't want to pick software that'll make you go through all these. That's why we've compiled a list of the top POS systems for liquor stores. Let's check them out.
Best POS Systems for Liquor Stores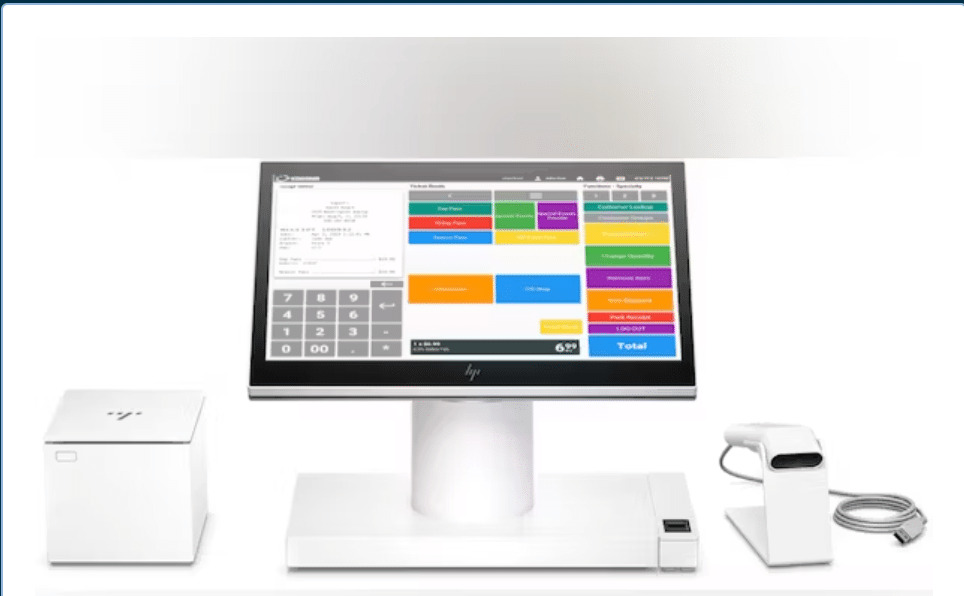 KORONA POS is explicitly designed for liquor stores and is our top recommendation. But why is KORONA POS the best choice for managing a liquor store? Here are a few reasons:
Customized for liquor stores
KORONA POS is tailored to the unique needs of liquor stores. It handles critical functions like age verification and state alcohol control regulations automatically. You'll have peace of mind knowing your POS is keeping you compliant. Plus, liquor stores can run complex promotions and set up different tax structures.
Read also: How To Run a Successful Liquor Store?
Robust inventory management
Managing a large, complex inventory is a breeze with KORONA POS. It has tools to handle SKUs, categories, brands, promotions, case breaks, bundled deals, and more. You can set par levels, track usage, and get low-stock alerts to avoid running out of popular items. KORONA POS also allows liquor stores critical inventory control:
Maintain a digital catalog of all your liquor, beer, and wine
Transfer inventory between locations or warehouses with just a few clicks
Conduct regular cycle counts to ensure your records match what's actually on the shelves
Set reorder points and receive notifications when stock is running low
Automated order-level optimization
Having minimum and maximum product levels in POS software is common, but KORONA POS takes it further with its unique order-level optimization feature. Instead of manually setting these levels for each product, KORONA POS automatically creates them based on your sales data and ordering patterns. Imagine having a liquor store with 2,000 products – setting up alerts for each would be time-consuming. With KORONA POS, this process takes just minutes, freeing time to focus on other essential aspects of your business.
Integrated payments
KORONA POS has integrated payments so customers can pay right at the point of sale. It works with major credit card processors and supports EMV chip cards and NFC payments like Apple Pay or Google Pay for maximum security and convenience.
Streamlined checkout
KORONA POS provides a fast, efficient checkout experience for your customers. Its intuitive interface makes ringing up sales a breeze for your staff. Customers can tap, swipe or insert their credit card for a seamless payment process. KORONA POS also offers customer loyalty programs, gift cards, and coupon redemption to keep shoppers returning.
Note: You can experience the future of retail checkout with KORONA POS and its groundbreaking RFID technology. Traditionally used for inventory management, RFID is a game-changer in the retail sector. It enables quick and efficient tag scanning without direct visibility, significantly speeding up processes. KORONA POS takes it further by incorporating RFID into the checkout process, allowing multiple items in a basket to be automatically uploaded to kiosk systems. Regarding RFID capabilities at the point of sale, KORONA POS leads the market.
Robust reporting
With KORONA POS, you'll gain valuable insights into your business through its advanced reporting and analytics features. Track popular brands, see sales trends, and identify your most loyal customers. Use sales reports to make data-driven decisions to boost profits. KORONA POS makes it easy to compare year-over-year sales to see how your business is growing over time.
You might also want to read: How To Organize a Wine Tasting Event
Available support
KORONA POS offers phone, email, and chat support 24 hours a day, seven days a week, to help with any questions retailers may have about setup, features, or troubleshooting. They provide a lot more, too:
An online knowledge base with how-to guides and video tutorials
Free software updates to ensure you have the latest features and security patches
Optional on-site training for new or transitioning liquor stores
KORONA POS aims to provide the best customer service experience in the industry to support liquor stores in improving operations, increasing sales, and delivering fantastic customer experiences. With affordable plans and available support, KORONA POS has a solution for any liquor store looking to upgrade its point of sale system.
Marketing and promotions
KORONA POS provides powerful tools to help you market your business and promote special offers. Send customized email campaigns, text messages, and social media posts to connect with customers. Create discounts, coupons, and loyalty programs to drive repeat business. Use KORONA POS to design eye-catching signage to place around your store easily.
Note: With KORONA POS, you have the power to handle even the most intricate discounts based on your receipt. Whether it's a mix-and-match offer for craft beers or a special holiday bundle, KORONA POS can handle it all. For instance, you can apply a dollar value threshold discount, like 10% off a $100 purchase, or a quantity-based discount, such as buying three items and getting the fourth at 5% off. Our dedicated support team is here to assist you during the onboarding process. Just let our product specialists know what discounts you have in mind, and they'll guide you in creating the perfect promotions for your business.
Scalability
KORONA POS is suitable for liquor stores of all sizes. It starts with a basic single terminal setup but can scale up as your business grows to support multiple locations and terminals. The software is also available as a web-based cloud solution to access critical data from anywhere with an internet connection.
Cons of using KORONA POS
KORONA POS is a powerful point of sale system specifically architected for the needs of liquor stores. While this power and specificity make it a versatile tool capable of managing the complex demands of the retail liquor sector, this strength is also one of its significant drawbacks. Its rich feature set and advanced functionality can result in a steep learning curve for those unfamiliar with such comprehensive systems.
New users may find navigating and utilizing all the features challenging without investing time in training and learning.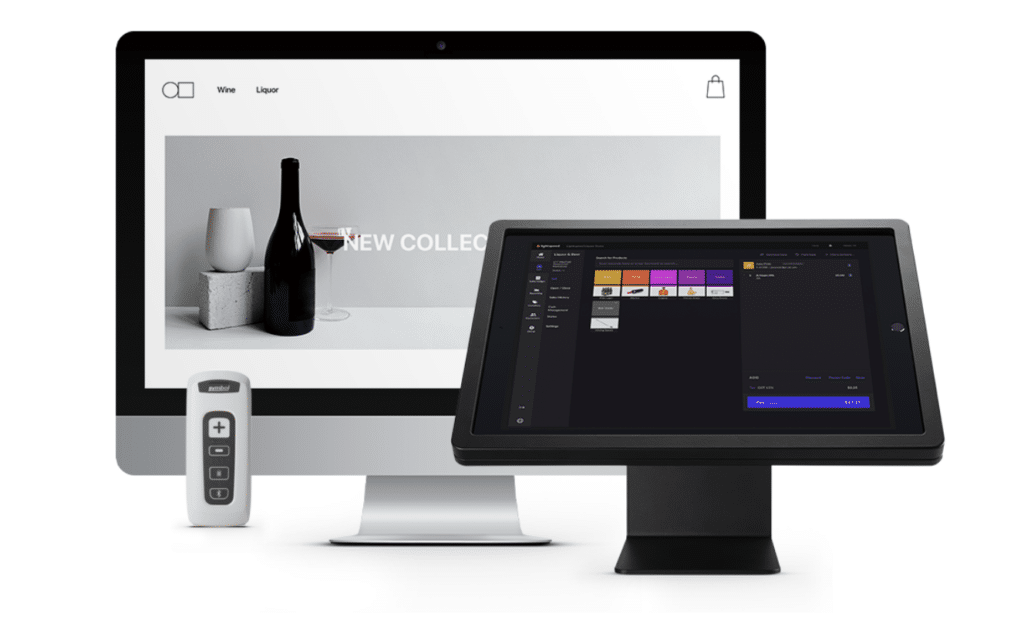 Lightspeed Retail POS is an all-in-one management solution for liquor stores. It caters to various retail businesses, but its robust features make it especially suitable for liquor stores.
Solid inventory management
One of the platform's strengths is its inventory management capabilities. Liquor stores often carry thousands of products, and Lightspeed simplifies managing this diverse inventory. It offers product descriptions, automatic reordering, and multi-store management to keep your shelves stocked efficiently.
Read also: How Can Liquor Stores Effectively Manage Their Inventory?
Age verification
Lightspeed also has age verification features, ensuring that sales always comply with local laws. You can quickly verify a customer's age by scanning the barcode on their ID. The system's integration with eCommerce platforms also helps liquor stores expand their reach beyond their physical location, bringing in additional revenue.
Appointment booking
Lightspeed Retail incorporates features for scheduling in-store shopping appointments, enabling you to manage exclusive shopping experiences. This function is beneficial for handling VIP customers and wine club members or efficiently dealing with the arrival of designated bottle shipments.
Marketing automation
Lightspeed Retail offers you the tools to send marketing emails and text messages. These features come as part of the Advanced subscription package. Alternatively, you can also connect with Mailchimp to run targeted email campaigns.
Cons of using Lightspeed Retail
Lightspeed Retail, like many other POS providers, could pose a few potential downsides that you should be aware of before committing to their service. Here are some key points to consider:
Commitment and termination fees: If you're not fully satisfied with Lightspeed Retail, canceling your plan early can be expensive. They charge an early termination fee, and the amount can be high, depending on the length of your subscription. To avoid this, start with a monthly plan and only switch to a more extended plan when you're confident that you'll want to stick with the service.
Automatic renewal: If you don't inform a Lightspeed representative that you want to cancel your subscription, they'll automatically charge you for another term. You must do this at least 90 days before your renewal date for longer contracts or 30 days ahead for monthly plans.
Poor response time: Many users have complained about Lightspeed's slow response times. This can be frustrating, especially if you're experiencing issues and need immediate assistance.
Limited support: Lightspeed's support team may not be adequately knowledgeable beyond software assistance. This could be problematic if you seek help in other areas, such as payment issues.
Potential business disruptions: According to one review, a company had to close their shop for a week due to problems with Lightspeed, resulting in lost sales and making their potential investors even doubt the business's existence. It's essential to consider the impact of such software issues on your business operations.
Remember, these are potential issues you might face, but it doesn't mean you will definitely experience all of these. It's always advisable to conduct thorough research and try out the service before committing to a longer contract.
See also: 5 Top Alternatives to Lightspeed POS for Retail Businesses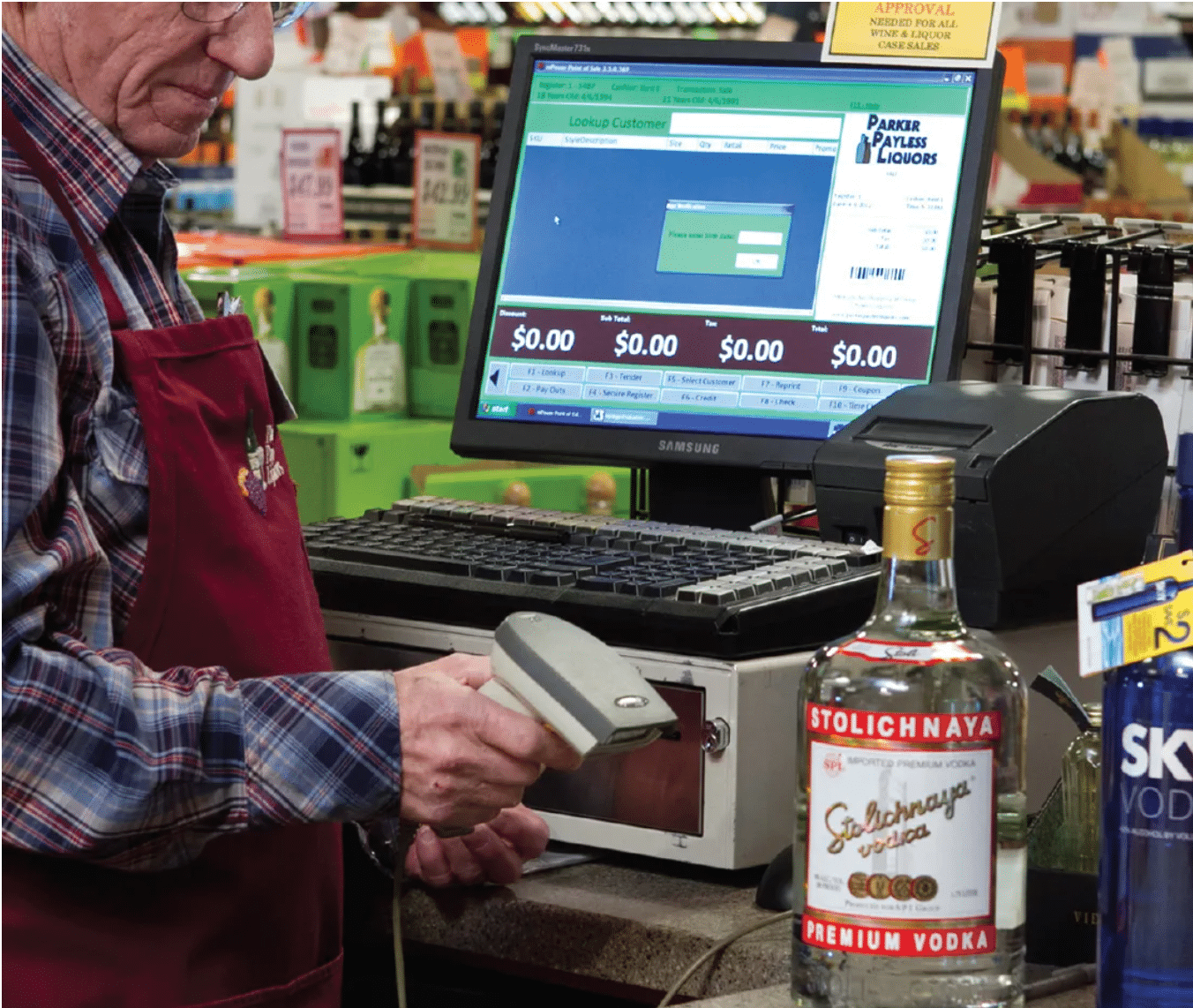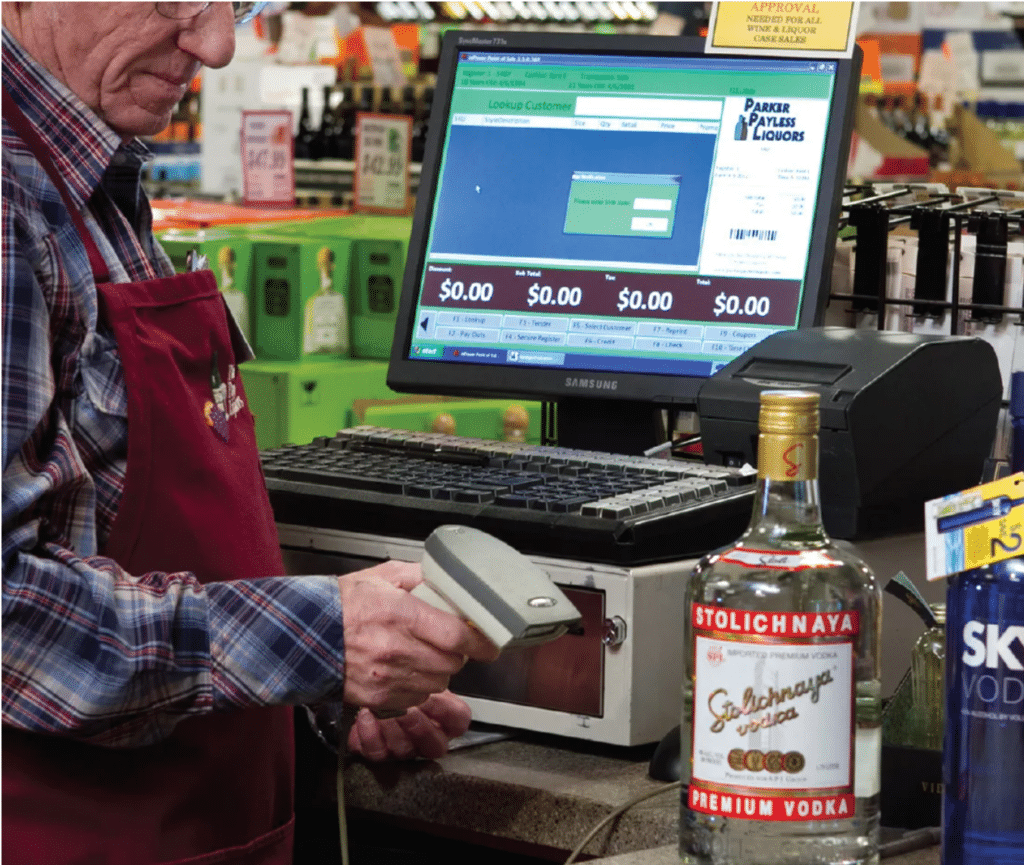 mPower Beverage is intuitive and straightforward to use, which is a huge plus when training new employees. It's one of the best POS systems for liquor stores. The software excels in inventory control, giving real-time updates and alerts for low-stock items.
With its sophisticated product lookup feature, you can search for items based on category, department, vendor, and even specific attributes like type or region of the alcohol. mPower Beverage's system also helps maintain compliance with local laws by offering an integrated age verification system, ensuring all your sales are legal.
Robust reporting tools
One distinguishing feature of mPower Beverage is its detailed reporting capabilities. These insights can help you understand customer buying habits, identify popular products, and make informed decisions about stock and promotions.
Solid eCommerce integrations
mPower offers many benefits for liquor businesses aiming to improve their online operations. It integrates with ten different eCommerce tools, helping companies with mobile app branding, local delivery, eCommerce website creation, customer promotions, and point of sale system integration.
Some of these eCommerce tools include BottlecApps and Drync for branded mobile apps, Drizly and Minibar for local delivery services, CityHive, Sellr, and WineFetch for eCommerce website creation, BottleRoom 3 for customer promotions, and Thirstie.
Cons of using mPower
Limited 24/7 tech support: While mPower offers technical support, it seems they are not always immediately available. You may have to communicate through email or leave a message, which can delay problem-solving.
No automatic reports: With mPower, it appears you can't generate reports automatically. This might create extra work and be time-consuming.
Restrictions on credit card processors: The software only integrates with certain credit card processors. This could limit your flexibility in payment methods.
No coupon module: mPower lacks a module for tracking coupon usage or auto-scanning coupons. This might make it harder to manage promotions.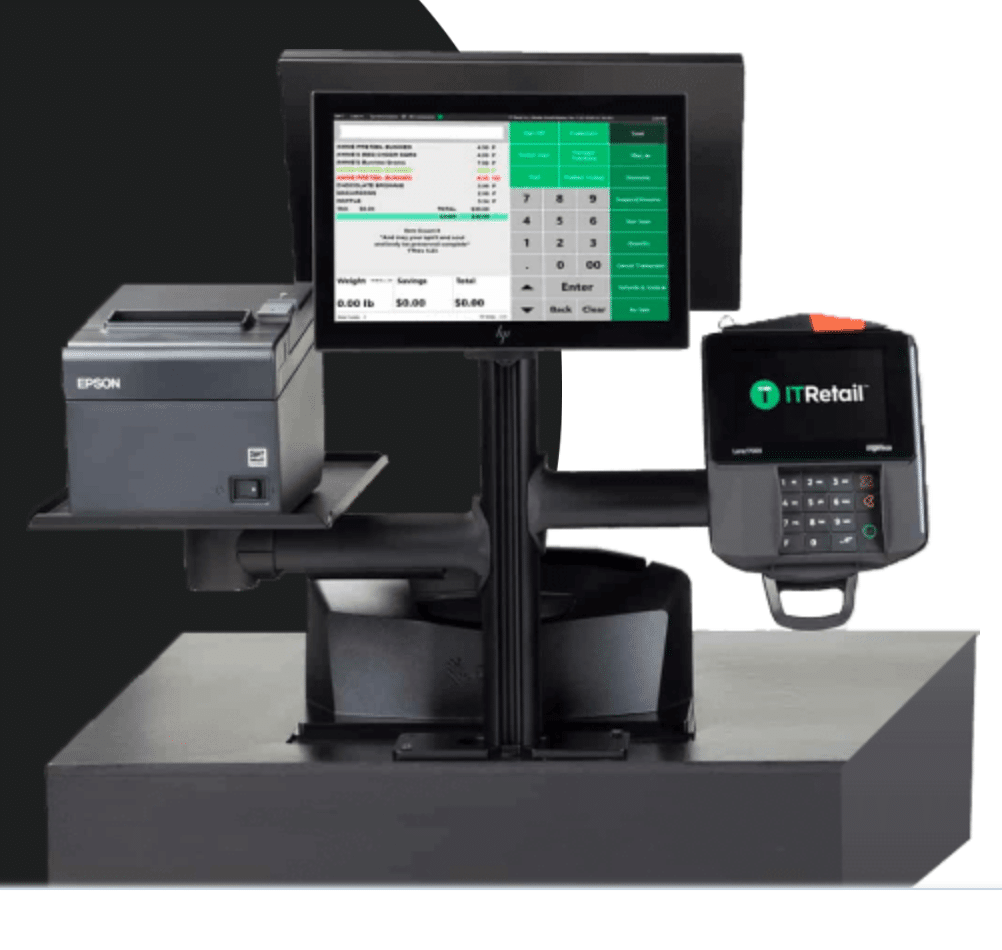 IT Retail is an industry-leading POS system serving retailers for over two decades. Thanks to its advanced features and user-friendly interface, it's an excellent POS system for liquor stores. IT Retail is best known for several key features:
Mobile reporting convenience
With IT Retail's mobile reporting app, you can conveniently access your store's business insights from your smartphone, tablet, or remote computer. It enables you to monitor real-time revenue and sales, track customer activity data over time, and stay updated on inventory levels while moving.
Enhanced security measures
IT Retail actively examines each transaction for suspicious activity and highlights those that require managerial review. Additionally, it seamlessly integrates with Remote Eyes, a video surveillance system, to correlate questionable POS transactions with corresponding video clips.
Loyalty and rewards program
IT Retail provides a loyalty and rewards program wherein customers can accumulate points with every purchase. You can later redeem these points for discounts or store credit.
Cons of using IT retail
When considering IT Retail as your point of sale system, there are a few potential drawbacks to be aware of:
Hidden costs: IT Retail does not disclose its fees upfront. To find out the costs, you need to sign a processing agreement. This could mean you might be aware of all the expenses once you're committed, which can be a disadvantage.
Non-refundable hardware: IT Retail does not accept returns on hardware. This means you can't get your money back if you purchase the necessary equipment and later find out the system doesn't suit your needs. Before investing in the hardware, you'll want to be very sure IT Retail is the best fit for your business.
Uncertain payment processing rates: While IT Retail claims to offer the lowest payment processing rates, it's best to double-check this claim. Shop with other payment processors for lower rates, then ask IT Retail if they can match them. If they won't, or their rates are already higher, this could mean higher costs for you.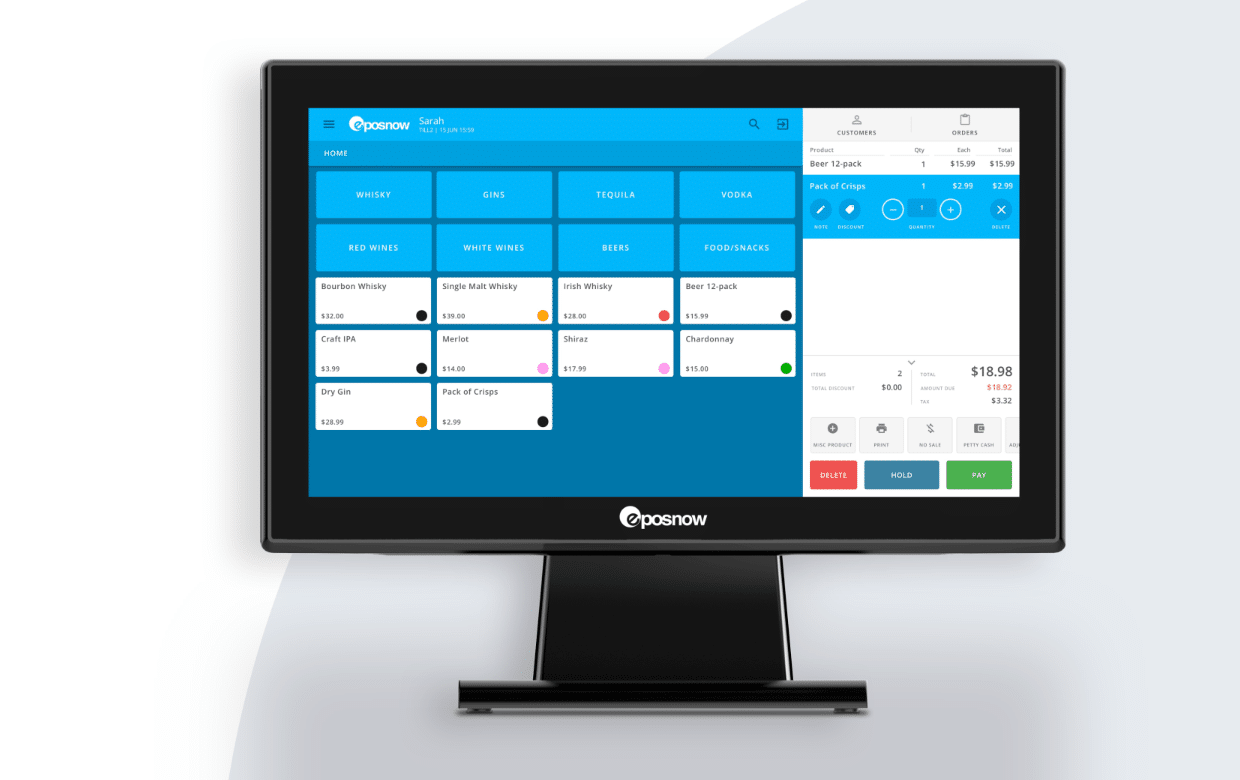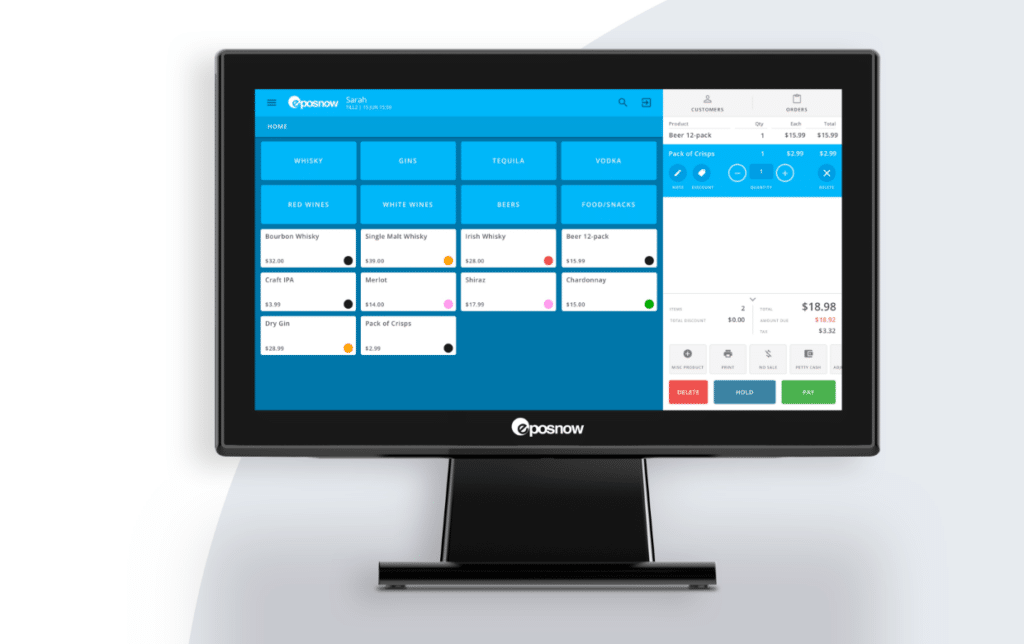 Epos Now is a point of sale system that is an excellent choice for liquor stores. With its comprehensive features and functionalities, Epos Now streamlines operations and enhances efficiency in managing sales and inventory.
The system allows liquor store owners to effortlessly track and manage a wide range of products, including spirits, wines, and beers, ensuring accurate stock levels. Its intuitive interface and user-friendly design make it easy for staff to process transactions quickly, handle age verification checks, and manage promotions or discounts, providing a seamless customer experience.
Additionally, Epos Now offers robust reporting and analytics capabilities. With more than ten years of expertise in cloud-based POS systems and integrated payment solutions, Epos offers reliable and highly acclaimed products. Additionally, its payment gateway platform is PCI-compliant, ensuring the utmost security for you and your customers while preventing any data breaches.
Cons of using Epos Now
Here are the possible drawbacks of using Epos Now:
Hidden costs: Despite assurances of transparent pricing, there have been unexpected fees, which, in many documented experiences, neither the sales rep nor customer service can adequately explain.
Poor customer service: Communication with the company can be a significant issue. Emails go unanswered, and getting hold of anyone who can resolve problems is hard.
Add-on costs: The base subscription to Epos Now is affordable, but there are many additional costs for add-on features and support, which can add up.
High termination fee: If you wish to cancel your service, be prepared to pay a significant early termination fee.
Uncontrollable billing: Even after closing the account, some claim the company continues to debit from the user's account, and there's no easy way to stop it without closing your entire bank account.
Difficult to reach: The company doesn't make it easy to reach them, with "do not reply" emails and difficulty getting the support team.
While the software boasts some solid features, these cons indicate serious customer service and transparency issues with Epos Now. It seems crucial to carefully read the terms and conditions and clarify all costs before signing up.
Selecting The Best POS System For Your Liquor Stores
Identify your key business needs
Consider your key needs and priorities to determine what features matter.
Do you want a system that can handle a large volume of transactions quickly and efficiently? Speed and reliability may be top concerns.
Is robust inventory management a must? Look for a system that gives you real-time visibility into stock levels, tracks sales trends, and helps optimize ordering. Some even integrate directly with certain distributors.
Do you offer loyalty programs or want to start one? Find a POS that can easily handle loyalty enrollment, points accrual, and redemption. The ability to capture customer data and run targeted promotions is a big plus.
What about reporting and analytics? A system with advanced reporting tools will give you insights into sales, profits, trends, and more so you can make data-driven business decisions.
Don't forget about integrations. If you use other software like accounting, payroll, or email marketing apps, choose a POS that integrates with those platforms. That way, all your systems can share data for maximum efficiency.
Consider your budget. POS systems for liquor stores vary widely in price. Determine how much you can afford to spend before you start evaluating options.
Feel free to join demos calls without hesitation
When evaluating POS systems for your liquor store, don't hesitate to join any free product demos or trials offered. Seeing the software in action is the best way to determine if it fits your business correctly.
Ask plenty of questions. Inquire about inventory and customer management, reporting, and eCommerce integration features. See what add-ons are available and at what cost. The more you understand a system's capabilities, the better equipped you'll be to make a choice.
Pay attention to the user interface (UI) and experience (UX). Is the software intuitive and easy to navigate? Can your staff learn and use it with minimal training? An overly complex system will only lead to frustration and lost productivity.
Think about your budget and fees. While cost shouldn't be the only factor, you must choose a system that fits your financial situation. Watch out for hidden charges like support, installation, and transaction fees that can significantly impact the total cost of ownership.
Don't feel pressured to buy right away. Take time to evaluate multiple options and see how they compare. You want to feel fully confident in your choice before making such a significant business investment.
Evaluate the implementation and ongoing costs
Once you've narrowed down your options, it's time to consider the total cost of implementing and maintaining each POS system. These ongoing expenses are just as important as the upfront costs in determining what you can afford.
Hardware and Software
The hardware includes cash registers, computers, printers, and barcode scanners. Make sure any equipment included will suit your needs. You'll also need to budget for software licenses and updates. Find out if the system requires an ongoing subscription and how much it will cost each month or year.
Payment processing
Many POS systems provide integrated payment processing so you can accept credit and debit cards. Compare the fees charged for each transaction to make sure they're competitive. Some systems charge a percentage of each sale plus a flat fee per transaction. You'll want to go with whoever offers the lowest rates.
Pro Tip: Watch out for POS software with built-in processor payment. These providers usually have non-negotiable fixed rates that are high. Opt instead for point of sale software that can integrate with any processor payment of your choice, so you can find rates and services that suit you. Your POS provider can also help you choose a suitable processor for you.
Training and support
Don't underestimate the time and money required to train your staff on a new POS system. See what kind of training the vendor provides, whether in-person, online videos, manuals, or another format. Ongoing support and technical assistance are also important. Find out if phone, email, and chat support are available and clarify the hours of operation.
Contract Terms
Carefully review the contract terms for each POS system, especially the contract length and early termination fees. Make sure you understand all terms and conditions before signing anything. A shorter contract, like month-to-month or 1-year, gives you more flexibility to switch systems if needed. Multi-year contracts often come with lower monthly fees but less freedom to change. By evaluating the total cost of ownership for each option, you can determine what POS system fits your budget and needs. Don't get stuck paying more than you can afford or locked into a system that doesn't work for your business.
POS Ressources You Might Want To Read
Switching POS Systems – Signs It's Time for A New POS and How to Find the Right Solution
Key Features That Make KORONA POS Different From Other Retail POS System
POS Systems vs. Merchant Services: What's the Difference?
How Does a POS System Work? 5 Common Point of Sale Questions
Understanding POS Hardware Bundles: Streamlining Retail Operations
KORONA POS Back Office Is Now KORONA Studio
Best POS System for Liquor Stores: Wrapping Up
It is crucial to understand your specific needs to select the optimal point-of-sale (POS) solution for your liquor store. Consider factors like features, support, and payment processing, etc. Make a list of your requirements.
Research and compare different POS systems designed for liquor stores, focusing on ease of use and customization, real-time inventory tracking, and robust security,
Negotiate competitive transaction fees and secure payment processing. Considering these factors, you can choose the best POS system for liquor stores to maximize efficiency and profitability.
FAQs: Equipment Inventory Management
1. ​​What is equipment inventory management?
Equipment inventory management is the process of tracking and organizing a business's fixed assets, including inventory details, locations, conditions, and maintenance.
2. How do you maintain equipment inventory?
Use ID tags and assign equipment custodians
Maintain detailed asset registers with purchase dates, values, specs
Perform periodic physical inventory audits and cycle counts
Update statuses and conditions frequently
3. How do you organize equipment inventory?
Categorize by type, location, department, attributes
Sort digitally or use physical layouts optimized for access
Standardize documentation and naming conventions

4. What should be included in an equipment inventory?
Asset name and unique ID
Category and location info
Specifications like make, model, serial number
Purchase date, cost, warranty details
Condition, maintenance notes, status
Photos for visual identification