Last Updated: February 22, 2022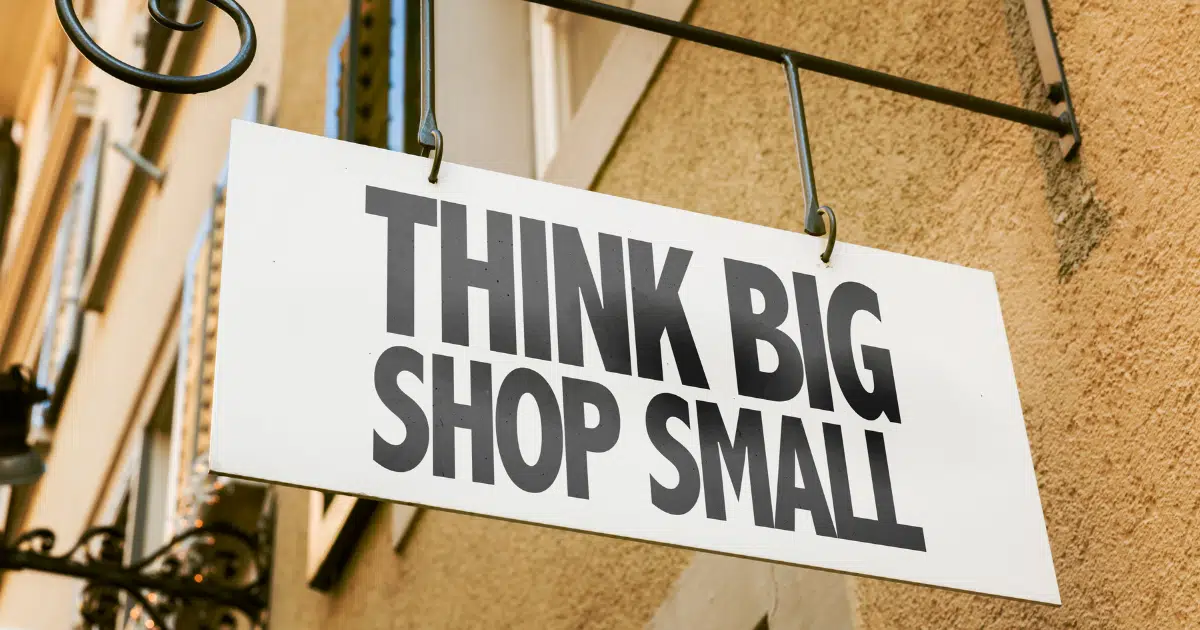 In most cases, small enterprises can realize large growth. Given that, there are more resources available today than ever before for small businesses seeking to grow their operations. These resources outline general strategies such companies should take, what they need to avoid, how they can leverage what they have, and much more. All things considered, small businesses can also learn strategies for growth from larger businesses.
Here are a few ideas on how to increase sales in your retail store and how small businesses can realize the expansion of their operations.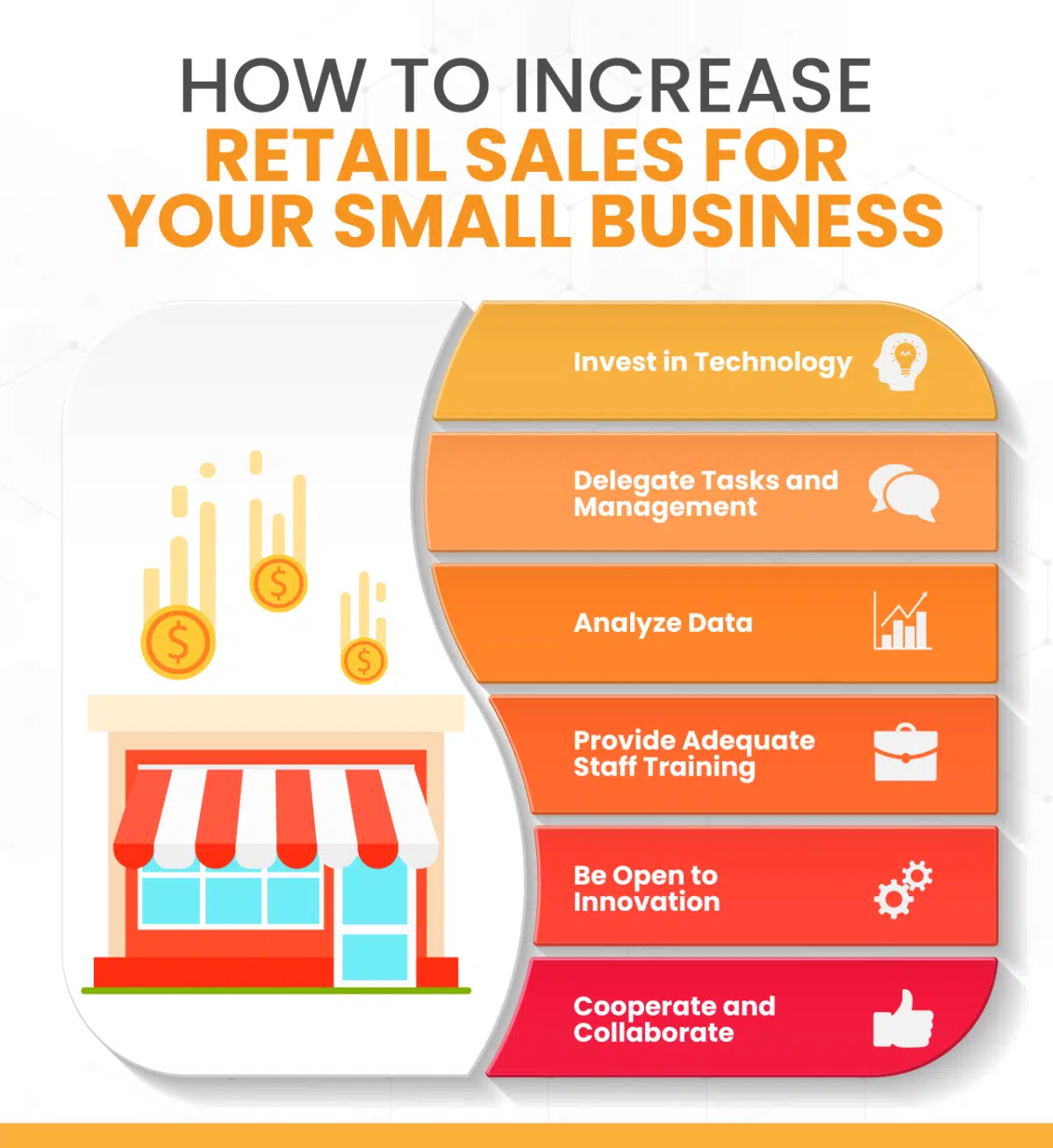 1. Invest in Technology
Huge firms invest in the automation of as many operations as possible. As a result, employees and management can shift focus from routine activities that may be less important to more critical functions of the business. Small firms need to embrace this approach as well, by identifying which manual operations they can automate. For most small businesses, some feasible areas of automation are data entry, bookkeeping, email marketing services, and social media management. Provided that, there are countless examples of how technology can save you and your staff precious time. Undoubtedly, embrace it and invest in the infrastructure and services necessary to implement it.
2. Delegate Tasks and Management
Properly delegate tasks throughout the company. As a rule, owners and managers should be sure that the responsibilities of each position are assigned fairly and efficiently. Not to mention, this includes a change of responsibility for each promotion. Too often, growing businesses find their senior management performing job duties that should have been delegated to staff with less experience and expertise. This is inefficient for business and fails to inspire upward internal promotion. As a result, leading to higher turnover among your team. Simply put, make sure that your entire staff is growing correspondingly alongside your business.
3. Analyze Critical Data
Data helps business executives make more informed decisions. Therefore, small and large businesses alike should observe trends in their sales and performance. Though no two businesses are identical, there are key performance indicators (KPIs) that apply to most types of operations. Some of these tools are included in your retail point of sale system, which helps track sales, inventory, and customer behavior, among many other things. Along with monitoring traffic and online sales, it is possible through the use of Google Analytics, one of the many free services Google grants to any website owner. These are powerful tools and can easily illuminate areas of your business that can be improved. Ultimately, paving the way for how you will increase sales in your retail store.
For a more detailed look at KPIs, check out our blog post on the 10 most important.
4. Provide Adequate Staff Training
Although some small business managers may not view employee training as a significant investment in their operations, big companies value this approach. Typically, large companies spend time and money to invest in improving the skills of their workforce. Smaller companies may balk at these types of investments due to smaller available capital, but proper staff training will pay dividends. Besides skill building, employee training and opportunities for education will make staff feel appreciated, undoubtedly having a positive effect on their performance. Provided that, a good place to start is to make sure your business includes a detailed training program for any new employees.
5. Be Open to Innovation
It is not possible to realize growth if you are bent on maintaining the old ways of doing things. To clarify, embracing change is important for every business, and the most successful take it seriously. Your competitors are always looking for ways to take business out of your store. If you aren't willing to adapt, consequently, your business may be quickly outdated and uncompetitive. Some large businesses have even set up 'innovation labs,' which act as incubation areas for new ideas to be discovered.
While you may not have the resources to set up such labs because of the size of your business, you can cultivate a culture that inspires new creations. One way to do that can be by encouraging employees to find new ways to approach different situations in their operations and come up with new solutions to problems. Overall, this can yield great organizational change, and spur growth in your business.
6. Cooperate and Collaborate
Structural organization, collaboration, and teamwork are all essential for your enterprise. Without a doubt, a healthy collaboration will provide insight into the responsibility of each employee toward the common objective, while yet giving each team member a more definite direction.
Differences in focus, opinions, or strained relations between various departments in small firms will yield serious communication breakdowns. Ultimately, that tears the company apart. It is your responsibility as the owner of that business to ensure that all workers are working together. Therefore, any differences that arise are solved promptly and fairly.
See Related: 2018 Retail Trends: You'll Be Shocked
How to Increase Sales in Retail with KORONA POS
Growth is possible for all small businesses, but it depends on the strategy that such enterprises opt to use to achieve that objective. The role that each staff member plays in realizing growth is critical for the firm, which is why it is important to engage all stakeholders. After all, the people make up the company, and they're your most valuable asset.
For assistance with data and details, let your retail POS system make your life easier. KORONA POS' advanced reporting features, ease of inventory, and customer resource management are invaluable tools for improving your small business. In short, take advantage of our free trial and see for yourself what makes us the best.
Get Started with KORONA POS today!
Tell us a little bit about your business and explore all features that KORONA POS has to offer. And there's no commitment or credit card required.
FAQs: Increasing Small Businesses Retail Sales
How do small businesses make sales?
Creating a pleasant experience and having exceptional customer service can boost sales and get customers to return frequently. Understanding and learning about your audience will help you make choices to better serve your paying customers and make successful sales.
What are good sales for a small business?
Promotions such as flash sales or buy one get one will always entice consumers. Creating a loyal customer base is also important to help sales. Offer a loyalty or rewards program to keep customers coming back.
What is considered a small retail business?
The answer is not set in stone. Small businesses vary by industry and can be measured by the number of employees and revenue. However, the U.S. Small Business Administration (SBA) states 1,500 employees or less and no more than $38.5 million in revenue is measured to be a small business.