Last Updated: February 16, 2022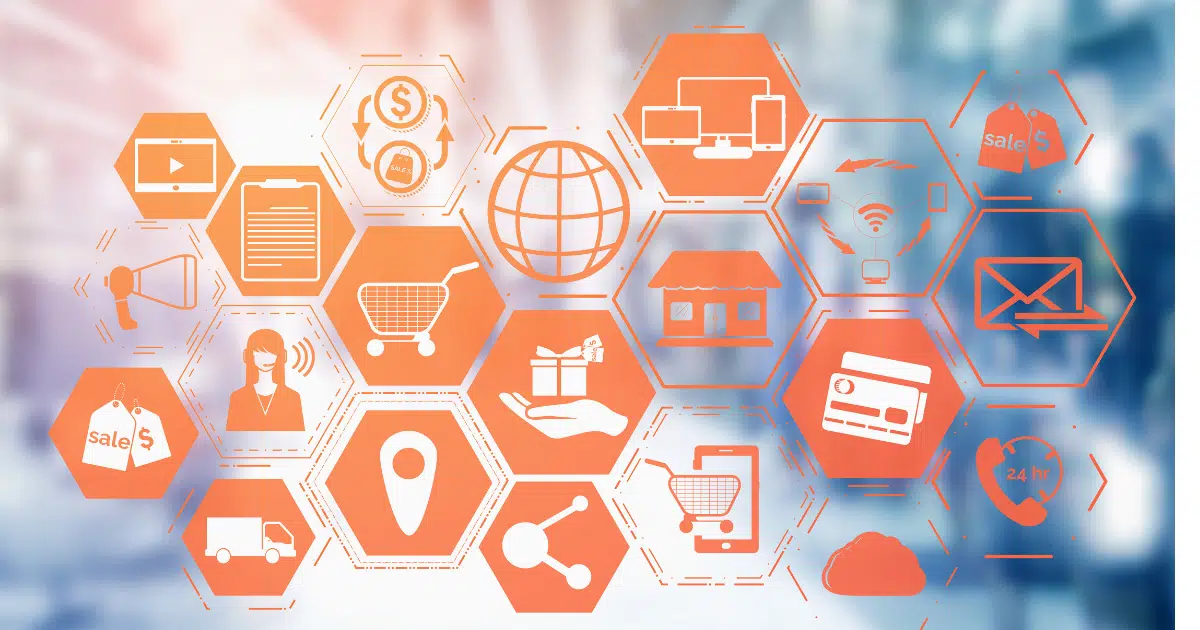 The most successful retail businesses are the ones that can respond in a timely manner to the risks and opportunities presented to them. Keeping up with technological advancements is no exception, and perhaps the most important. A failure to capitalize on new trends in retail tech can run the risk of conceding a major advantage to their competitors. In a world as competitive as retail, this can be a death sentence for your business.
However, if you manage to seize the moment, you'll have a major advantage over their less responsive competitors and be in a position to reap the rewards. Choosing the right retail POS system is one of the most important technology-related decisions you'll have to make. You need a point of sale that can make your life as a business owner or manager easier. So what features of retail POS technology are important to look for? We've put together a brief list of the top 4: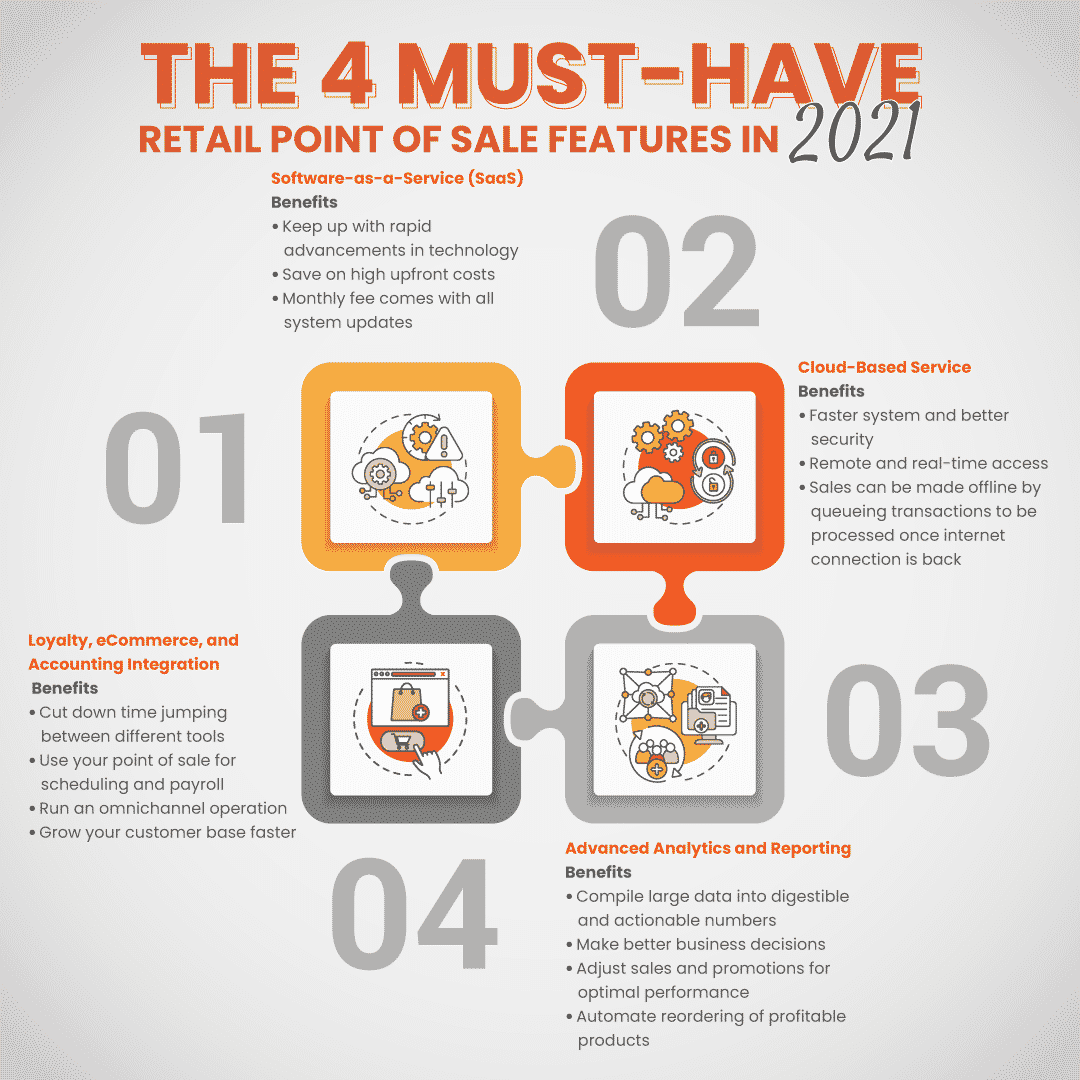 1. Software-as-a-Service (SaaS)
SaaS is one of the most popular trends in retail POS solutions. This boasts a number of strengths over its traditional counterpart. In the past, most retailers bought their POS system, both the hardware and software, outright. While spending more upfront as an initial investment is a valuable strategy in many instances, it's not for your point of sale. Advances in the field are rapid and buying the software to own is very expensive.
With SaaS, you pay a monthly fee to have the software. This fee includes all system updates, and, in the case of KORONA POS, free installation, and 24/7 support. We have different types of software built specifically for different retailers so you can choose the system that is best for your store. This ensures that you always have the most up-to-date software, while also having the peace of mind that should a problem arise, you're a quick phone call away from getting it fixed. This lets you focus on other areas of your business, saving you time and money down the road.
2. Move to a Cloud-Based Service

Servers can run into all sorts of issues that can take them offline. For a traditional POS system, this means that no credit cards can be run. Without the internet, your business simply can't run smoothly and sales will inevitably be lost. Instead, a cloud-based POS solution means that no matter the status of your internet connection, sales can be made nonetheless. Your point of sale simply processes each queued credit card transaction as soon as your system is back online.
Better yet, cloud-based POS solutions are faster, offer better security features, and enable you to access important information, whether it's sales reports or inventory data, from any device and location, so long as you have internet access. Any updates are also made in real-time so you know you're always seeing the most recent information. This will add flexibility to your schedule and increase the efficiency of your retail store.
3. Advanced Data So You Can Analyze and React
Your POS should be much more than a cash register. KORONA POS was built to be an asset to your retail business. The advanced sales data and reporting compile large amounts of information into digestible and actionable numbers. This helps you and your management make the best business decisions. Such sets of data are useful for auditing sales and promotions. There are hundreds of ways to run a sale, and sometimes the result can actually lose business money. So it's critical that after each promotion, you investigate the sales data to see its level of profit and make any necessary adjustments. Going a step further, KORONA POS also features ABC retail analytics. This software categorizes every single product into groups A, B, or C, identifying the profitability of each. This helps guide your stock levels and ordering. You can also use your POS to automate the ordering process.
4. Loyalty, eCommerce, and Accounting Integration
Integrate other business procedures into your POS system. Integrate with programs like Quickbooks, WooCommerce, and bLoyal. This is another feature that adds to your flexibility and efficiency. Third-party communication is easy and safe, and cuts down on time jumping between different tools. You can also use your point of sale for scheduling and payroll. This will save you money on other subscriptions and services down the road.
See related: Retail Technology in 2022: Streamline Your Retail Business With These Trends
Further Considerations for Your Retail POS Technology
Of course, these are only a few of the ways that retail businesses can benefit from the latest point of sale technology. Click below to give KORONA POS's software a free trial. We're here to make your life better and your business more profitable.
Get Started with KORONA POS today!
Tell us a little bit about your business and explore all features that KORONA POS has to offer. And there's no commitment or credit card required.
Frequently Asked Questions About POS Technology
What is SaaS?
SaaS stands for Software as a Service. It is a type of software that is hosted through the web and usually paid by a "subscription." A few popular examples are Google G Suite, Mail Chimp, and Shopify. 
What does cloud-based mean?
Cloud-based also is known as cloud computing. It is where data is digitally maintained through the internet.