Last Updated: February 18, 2022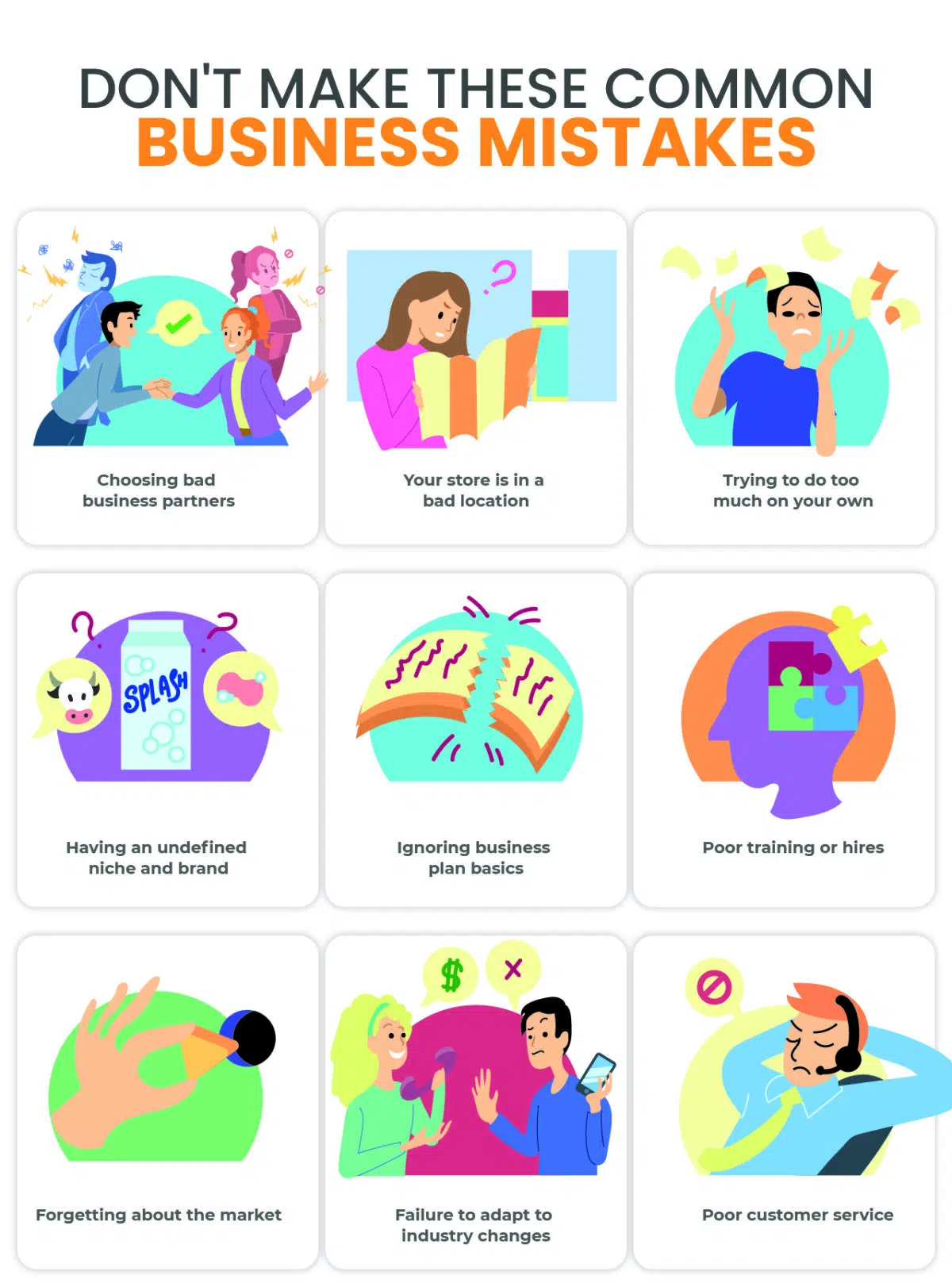 The retail world is only becoming more competitive. eCommerce has exploded and brick and mortar stores must provide excellent customer service and in-store experiences to keep up. So it comes without a surprise that even a slight mistake can have grave consequences.
Research shows that half of all retail businesses close up shop in their first two years. Retail pundits are quick to blame the economy or online competition, but this is not always the case. More often than not, it's an avoidable outcome.
Whether it's not having the best retail POS system or failing to comply with local ordinances, there are plenty of potential pitfalls for any business. Today, we've put together a list of the most common retail mistakes a small business owner can make:
9 Common Retail Mistakes SMBs Deal With
1. Choosing Bad Business Partners
This is the worst mistake that you can make while starting a retail business. The wrong partner will bring your small business down, whether it's before you even open, or a few years in. Perhaps they're not serious about the business, or their goals are different; you need a business partner to be a perfect fit. Starting a business is an incredible commitment of time and money. And it inevitably brings stress. Don't let that stress or promises of success and money sway you into making poor partnership decisions. Your business will only grow with solid groundwork. Initial partnerships are a key element to such a successful foundation.
2. Your Retail Business Is in a Bad Location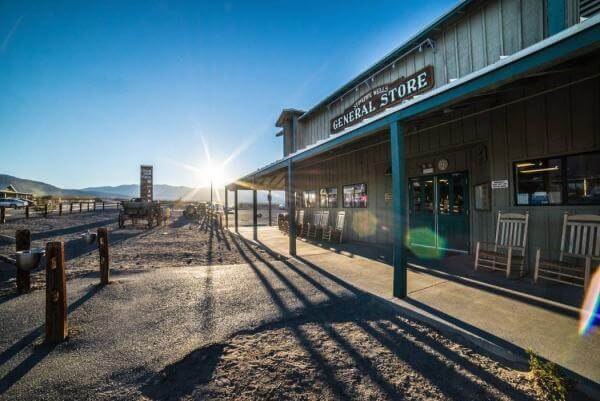 You've heard it a million times: location, location, location. It's a key to your business's success. Target places that can be found easily, and that have heavy foot traffic which can generate new customers.
Don't settle for places that are just cheap or convenient. Invest in a location that will be a good fit for your retail business.
3. Trying to Do Too Much on Your Own
No matter how small your retail business is, you'll benefit from some help. On the surface, day-to-day operations may seem reasonable. But, as most retailers discover, you'll quickly be in over your head. Managing, selling, organizing, marketing, inventory, ordering, accounting, etc. simply cannot be done by one person. Hire carefully and delegate tasks well. Your time will be more productive without excessive stress. And this will be reflected in your business, improving the customer experience.
4. Having an Undefined Niche and Brand

It's good to be a retailer with a one-stop shop, but this often does not end up working in your favor. Define and brand your retail store with curated merchandise. This doesn't mean that you can only sell one product. Rather, your products should tell a story. Each item should make sense with the rest of your inventory. And make sure it is accessible to your target customer.
5. Ignoring the Basics
Even considering all of the factors involved in creating your business, your bottom line is what ultimately matters. As a business owner, it's crucial to understand the business basics. Proper planning and strategizing from the beginning go a long way. Forget shortcuts – write a solid business plan, prepare for unforeseen events, and know how best to use your money and investments.
6. Poor Training or Hires
You must know how to hire in retail. Hire talented and devoted people. Write an application and interview template and have an idea of the type of person you'd like to represent your store. After all, your employees are the face of your store and will be dealing with your most valued asset, your customers.
7. Forgetting About the Market
Focus on what your customers demand, not only what you like. This doesn't mean that you have to sell out and turn your retail store into a place you wouldn't shop. Rather, make sure you're taking advantage of your shelf space with products that are moving. Use inventory ABC retail analysis to determine which products are worth keeping around and which need to be reevaluated. Pay attention to what your customers actually want so you can optimize your retail inventory management.
8. Failure to Adapt
Retailers have had plenty to adapt to over the last few decades. The ease of internet access, smartphones, social media, review sites, and eCommerce have all revolutionized the industry on their own. Together, they've forced retail owners to completely reevaluate "business as usual." As we've seen, modern businesses that succeed all have websites, social media accounts, mobile-friendly platforms, online marketing, etc. The game will continue to change, and it's critical that you adapt to whatever is next. Small business modernization is no longer an option in this competitive market.
9. The Worst of Retail Mistakes? Poor Customer Service
Improve your in-store experience with excellent customer service. Without it, it can waste all of your hard work with a single negative interaction. Think about it: have you ever been excited to try a trendy, new place, only to have it disappoint because of an unfriendly or uncaring employee? On the flip side, have you had an instance where you weren't expecting anything special but had someone make your time in the store truly remarkable? There are tons of ways to show appreciation and thank your customers. When competition is fiercer than ever, it's still the simple gestures and positive interactions that will create a solid base of loyal customers and lead to a successful business. Read more about the different types of poor customer service from Help Scout.
Run your business smoothly with the most sophisticated inventory management POS software on the market
Frequently Asked Questions About Common Retail Mistakes
What are the best practices in retail?
Some best practices a small business can do are simple. Having outstanding customer service will boost your sales, as it will always entice customers to return and spread the word to others. Businesses should also stay organized with finances, manage inventory, and keep track of and analyze data.
Are small businesses considered retail?
Yes! If you only sell a few items, your business is considered retail. Many large, popular businesses start out small. Avoiding common retail mistakes could possibly help you grow your small business into a corporation!