Building your business's website and eCommerce pages requires at least a basic understanding of search engine optimization, or SEO. This strategy entails an understanding of how to structure your website, write content, use keywords, among a handful of other fundamentals. Retailers should consult our SEO guide for a thorough look at how to get started.
Unfortunately, one of the most challenging aspects of mastering SEO is dealing with the fact that it's a remarkably dynamic field. Best practices and strategies are always changing so businesses must learn how to adapt. So we wanted to focus on a few of the trends in SEO for small business owners going into 2021. There are a few big changes that everyone should be paying attention to.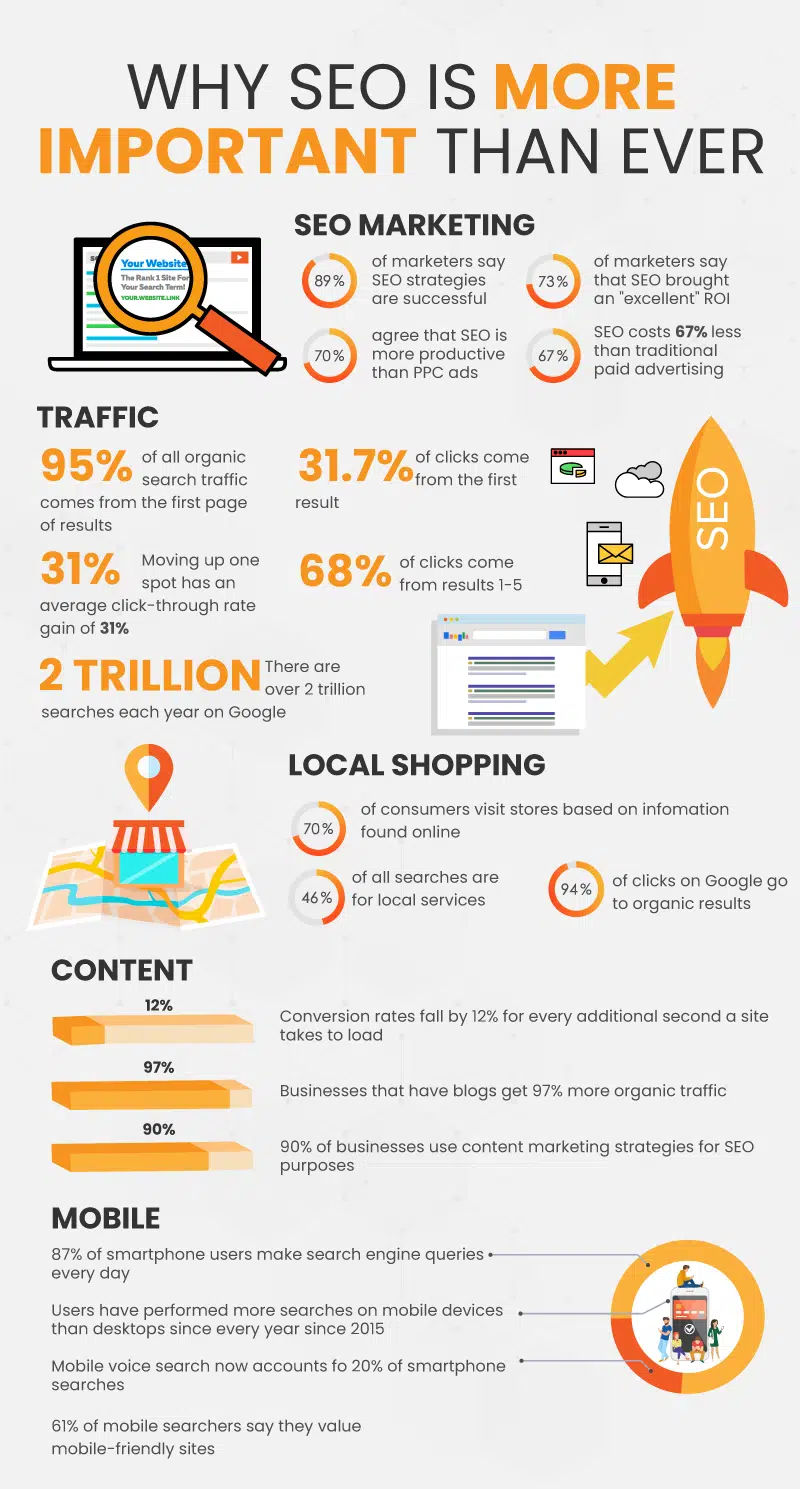 1. Organic Results Are More and More Competitive
First, let's define what an organic result is. When a user enters a query, Google, Bing, or whatever search engine they're using will return a list of results. Those that are not ads or specifically featured by the search engine are referred to as organic results. These results are shown as a result solely because the search engine's algorithm has determined that they are meaningful, relevant, and helpful pages for a particular query.
While writing and designing great pages is still a critical step in the SEO process (as we'll discuss more later), the content competition has never been more fierce. The rate of new eCommerce sites and blogs increases every day so there will continue to become even more challenging to rank organically.
The SEO Solution: Add more unique forms of content to each page. Make your website and individual pages standout by giving them more value. Video content has become increasingly valuable, original images and photos are helpful, and a digestible structure and layout draws more users in. Use web tools, like Google Analytics to figure out which keywords you don't rank in the top five for and focus on moving those up a bit higher for more visibility.
2. Google Has Added More Content at the Top of Each Page
Not only has organic traffic become more competitive, but Google has revamped the structure of its search pages, pushing organic search results further down.
Previously, a search would simply return the top ten results on the first page, followed by the next ten, and so on. But Google now includes much more at the top of each search page:
Rich snippets break down the best results into bullet points.

Q&A sections are used to answer basic queries quickly.

Ads are becoming more ubiquitous across all search terms.

More ads are being displayed at the top of the page than before.

Google My Business displays location, hours, reviews, etc.
Long story short, Google and other search engines have devised ways to satisfy its "customer" queries on the actual search engine page rather than encourage them to leave. Though often more convenient for users, it's disadvantageous for businesses trying to attract new customers through organic traffic. Even if you rank in the third or fourth spot, the added content to each page puts it ostensibly where something that ranked seventh or eighth used to be.
The SEO Solution: Invest in an ad budget so that your name is at least seen more often. Do this even if you already rank highly for the term. An increase in exposure and brand recognition is critical for success. Also focus on creating content that would be more likely featured as a rich snippet. Creating content that comes in lists increases your chances for this type of exposure. Finally, add all business information to Google so that your business shows up when someone searches you by name or location.
3. Google's AI Tools Have Become Smarter
Google's tools for assessing content and determining its ranking get better and better with every update to its algorithm.
The algorithm behind Google's rankings reads the content of each page to determine how well it would answer a particular question submitted by a user into the search engine. It then analyzes how many users click the link once it's been displayed (impression). The click-through rate is then added as a determining factor. Finally, Google observes on-page behavior: how long is the user on the page and does the user navigate to other pages within the website. High CTRs and more time spent on the site give pages a boost as they signal to Google that there must be something of value on the page.
The SEO Solution: Gone are the days of keyword stuffing. In the earlier days of the internet, businesses could simply litter a handful of pages with a high-value search term and rank well for that term. This practice is not only not rewarded, but actually punished – a page that Google determines to be keyword stuffing will be sent into the ether.
Believe it or not, the best SEO solution to this change is to create valuable content. Most users are busy and easily distracted, so focus on upping your visual content with videos, infographics, charts, and catchy images. Quality and relevance will be the leading factors moving forward, so much that other optimization strategies will become less and less important.
Also, pay attention to user behavior and how they are changing over time. Google's algorithm will always adapt quickly to offer the best experience for users. Consider the latest update to Google's AI, Bidirectional Encoder Representations from Transformers (BERT). With BERT, Google can now deliver answers to search queries even more accurately by taking into context the natural language of humans. It can pick up on every detail and word included in the search bar and even identify clues. So a good rule to follow is to create high-quality content with the intent of writing for the user, not for the algorithm.
4. More Consumer Are Shopping on Mobile Devices
Users are not only more likely to seek more visual information, but they're increasingly seeking it on one device: their phone.
As of February 2019, 81% of Americans now own a smartphone. And they spend an average of over 4 hours every day on it, a number that now surpasses time spent in front of the television. Faster networks have made them even more convenient. Businesses have responded by designing their eCommerce stores to be easily accessed through small, mobile devices. Consumer trends have continually pointed toward mobile shopping. In fact, it's predicted that mobile shopping will constitute the majority of eCommerce sales by 2021.
To catch up with the quickly rising number of mobile users, Google is continually making sure the mobile user experience is at its best. Mobile usage has become so powerful that Google will enable mobile-first indexing for all sites in search! This means site ranking across all types of devices will now be first determined by its mobile content. The update will be rolling out in March 2021.
The SEO Solution: Start prioritizing your mobile SEO even more. Make sure that all website pages, particularly your product and checkout pages, are optimized for mobile use and speed. There are various tools you can use to measure your website's responsiveness to mobile use. And don't forget about optimizing your presence for Google Maps Marketing. This is how you will rank on location-based searches which are increasingly done on mobile devices. If you're ready to move to next level status, start planning an app design for your product to add even more convenience and loyalty.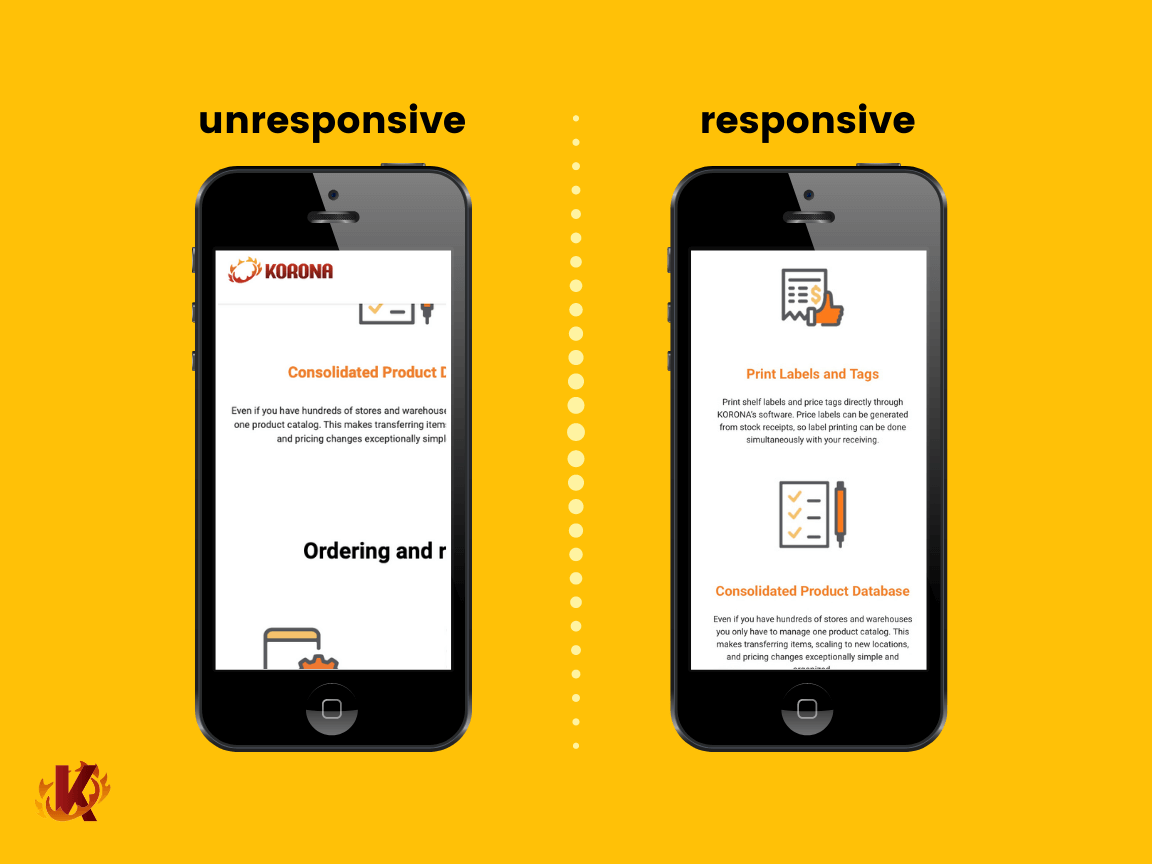 5. Search Engine Queries Are Using Voice Search
With more consumers on the go coupled with improved technology, voice search has become much more popular. Though still far less popular than text queries, this is a growing aspect of search engine use, so it's a great thing to get on board with early. Optimizing your site for it now will only pay greater dividends in the future.
There are two major differences to consider when measuring your SEO for voice searches:
The search terms are longer phrases.

They are more conversational than straight to the point.
For instance, someone asking about the total population in the world might type "world population," but in a voice query say, "what is the total population of the world." This means that you'll have more to consider when trying to optimize content for both types of query.
The SEO Solution: Add long-tailed keywords to your pages, especially on your product pages. Typically, you don't need to create a new page for each longer keyword; rather, integrate relevant keywords into existing pages or with a shorter keyword on a new page. Use related term suggestions or keyword tools to determine relevant related keywords that also attract traffic. Also, choose very specific and local keywords that will help you rank for those high-converting terms. Users using voice search have high intent and may actually be deciding to purchase at that very moment.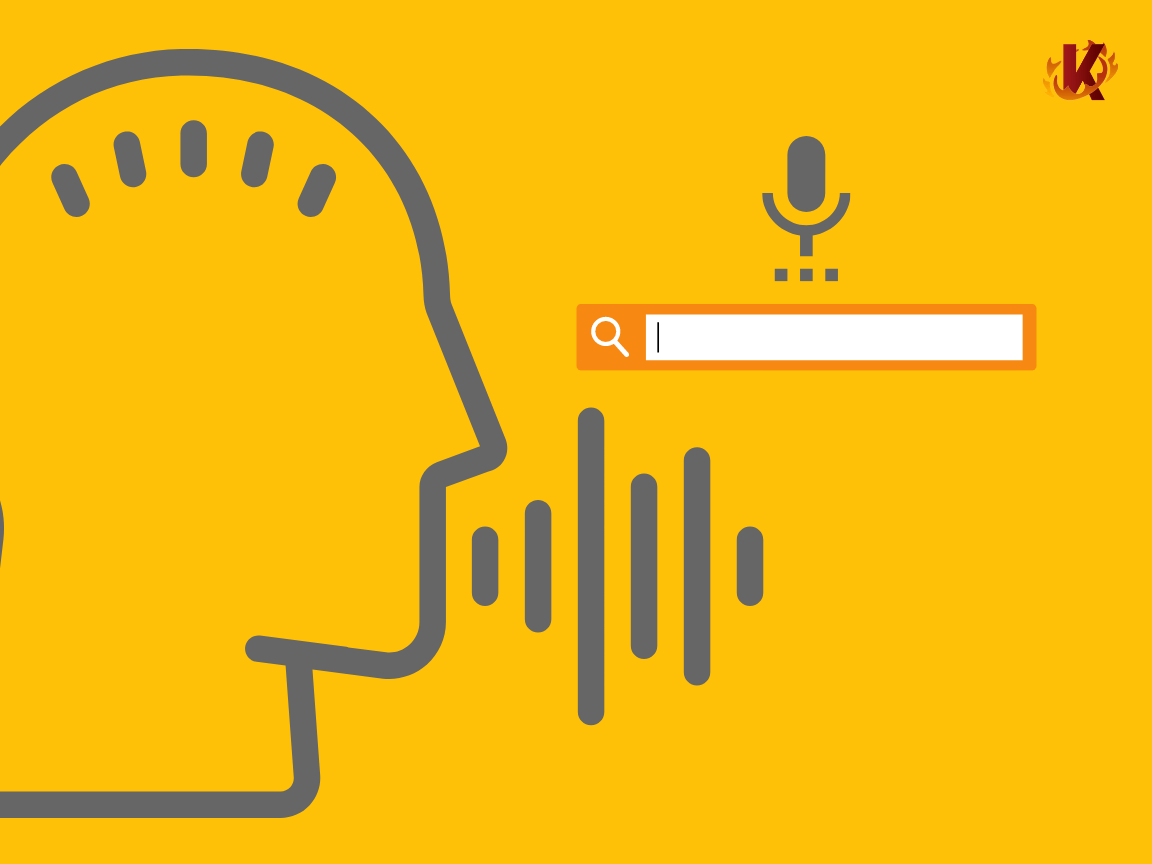 6. SEO Strategies Require a Focus on E-A-T
Standing for expertise, authoritativeness, and trustworthiness, E-A-T is a major metric by which Google analyzes webpages. Your website will rank significantly higher if you follow this principle.
The SEO Solution: The expertise aspect looks at who is writing the content. Add professional bios to pages with authors, like on your blog. Hire professional copywriters for your product pages. Building a strong brand awareness and reputation also goes hand in hand with your expertise.
For authoritativeness and trustworthiness, build outbound links to reputable sites while also gaining backlinks from them to your site. The more connected your pages are to websites ending in ".edu" and ".gov", the more Google will find your content trustworthy.
If you have pages that don't fit the E-A-T criteria as well as others, edit them so that they do. Or if they're simply weak content, it's better to eliminate them. Likewise, don't allow too much user-generated content. It's hard to monitor a glut of comments or posts and you're certainly more likely to have incorrect or worthless information from user sources than from your team.
7. Content Is Still King
While there is more content out there than ever before, it's still the most important SEO trend. It just needs to be better content than was previously required to rank well for competitive keywords.
Content also comes is more varied forms. No longer can you simply write thousands of words on a topic; it needs to be varied and diverse. Include detailed product descriptions, professional and clear images, concise checkout details, informative landing pages, and valuable blog content. Images and videos are more important than they used to be, and, with recent changes to YouTube's algorithm, longer content is also valued more highly. But in the end, creating great content is the most important SEO factor leading into 2021.
The SEO Solution: Keep a regular schedule and marketing budget devoted to your SEO endeavors. It's a continuous battle and small gains are made over long periods of time. But also remember that small changes can have a huge impact on your business. If you are trying to rank for a competitive keyword, for instance, a move up Google's rankings from 7 to 4 can bring in thousands of additional visitors each month.
With so many SMBs vying for spots on various Google searches, there are many new companies devoted to helping businesses increase their web presence. Whether you're looking for help creating videos or need a new website layout, there are great services out there. Just consider your budget and priorities and go from there.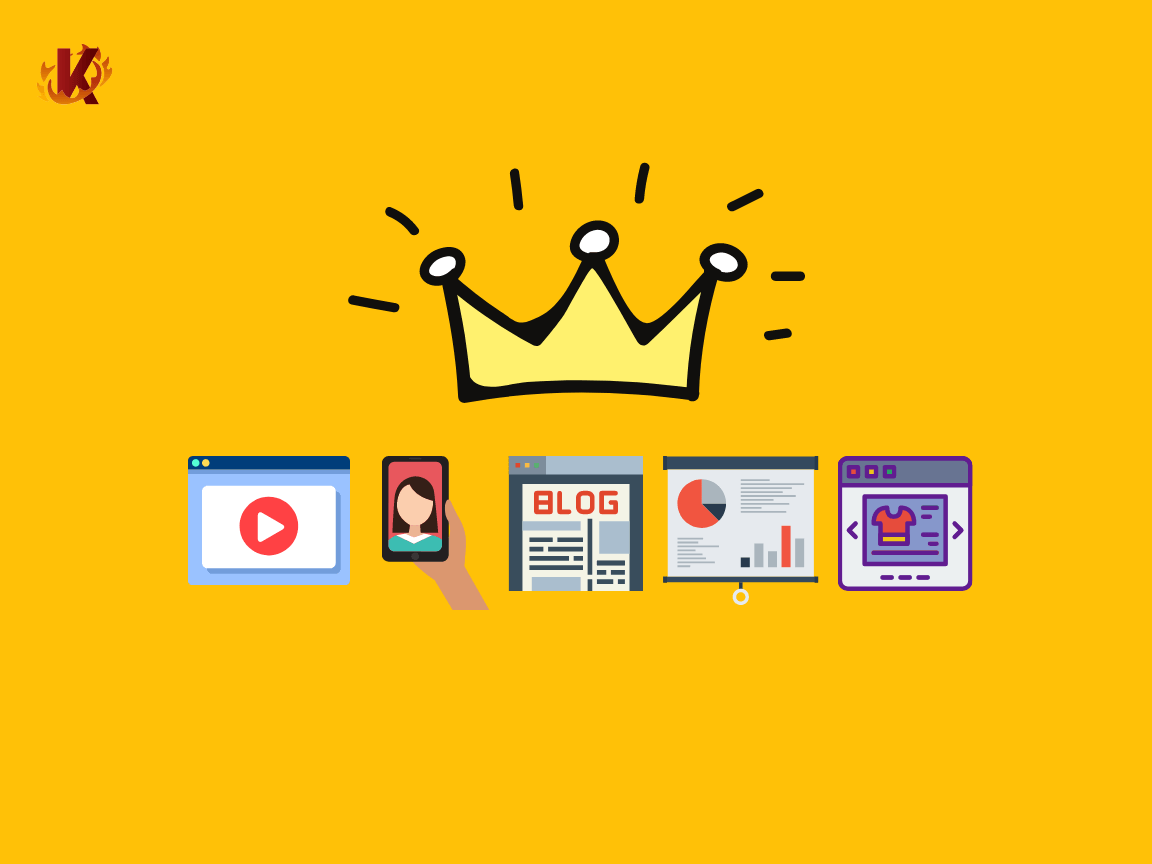 More Trends in SEO for Small Businesses
To learn about more SEO tips and tricks, refer again to the guide linked above. And for further small business advice, subscribe to our blog and YouTube channel. KORONA is a retail POS software, but we use our blog to provide general retail advice. Let us know what you think and if you have other suggestions for recent SEO trends. Click below to find out more about KORONA if you're interested in a new POS system.
Get Started with KORONA POS today!
Tell us a little bit about your business and explore all features that KORONA POS has to offer. And there's no commitment or credit card required.