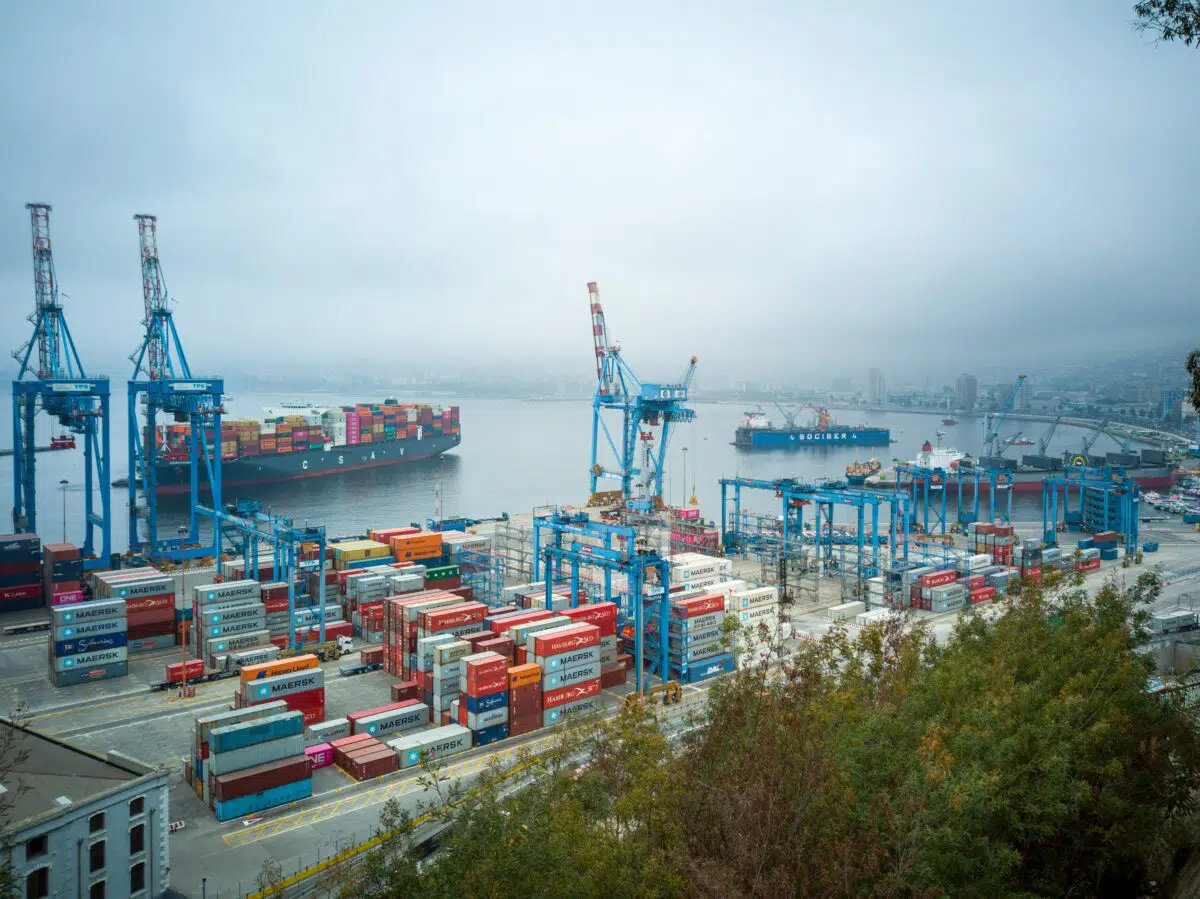 The pandemic confronted everyone with profound challenges. Every person, especially business owners, was forced to adjust to a new reality. Although for the most part business has opened back up, many fundamental aspects of the operation have changed.
In reality, at least for the time being, the effects of COVID aren't going away. As of this month, China has locked down major cities and manufacturing hubs like Shenzen.
On top of the pandemic, the tragic war in Ukraine rages on with mounting casualties and destruction. Russia becomes increasingly cut off from the world as manufacturing and energy sources adjust.
All of these factors mean that there will be continued unpredictability and volatility. The supply chain is likely to face further slowdowns and irregularities. Nevertheless, there are several steps you can take to ensure that your SMB is better equipped to weather the storm, and prepared for the future of retail commerce.
How to Optimize Supply Chain
While supply chain issues continue to be persistent thorns in the side of businesses, the demand for consumer goods, both in physical stores and across eCommerce retail, has continued to increase. Here are some things you can do to help keep products flowing:
Ship From Store
Move away from distribution center fulfillment models and ship directly from your stores. This is especially important for SMBs. Use your brick-and-mortar locations as hubs for both in-store purchases and eCommerce orders. Leverage your existing store inventory to increase the availability of your products for online shoppers.
Forecasting Inventory
Your POS data can help you forecast what types of purchasing patterns will emerge within particular time frames and at what locations to fulfill orders for your customers. A smart system like KORONA POS can help you foresee when and where you will need more stock in your stores to keep sales steady and cash flow healthy.
Omnichannel Retail Trends
Make sure to keep your customer experience uniform across all of your platforms. Whether it's through a pop up location, Amazon store, or Instagram ad, a consistent brand identity and shopping experience optimizes your company's performance. Staff should be trained to maintain this omnichannel consistency.
Integrate your brick-and-mortar and eCommerce inventory counts to an omnichannel order management model. This way your stock is consistent and more prepared to fulfill your supply chain demands.
Staffing Issues: Be Better To Your Employees
Staffing issues were a major fallout from the cultural, social, and economic shifts of 2020. Millions of employees demanded better pay, increased benefits, and more stable work conditions. In order to hire and retain the right people for your business, your company should think about how to treat your staff well.
See Related: The Retail Labor Shortage of 2021
Gone are the archaic ways of thinking about hiring practices and minimum hourly wage. Try to get an idea of what your staff actually wants. Health benefits are likely to be a crucial aspect of this. Keeping in mind your employees' mental wellbeing is essential not only to retention but also to optimal company morale and, in turn, performance.
While it might be difficult for SMBs to offer subsidized educational and scholarship benefits, there are other ways to foster development and growth-oriented staffing philosophies. Provide more flexible and steady scheduling for individual employees. For example, you can offer straightforward promotion and career advancement mobility opportunities.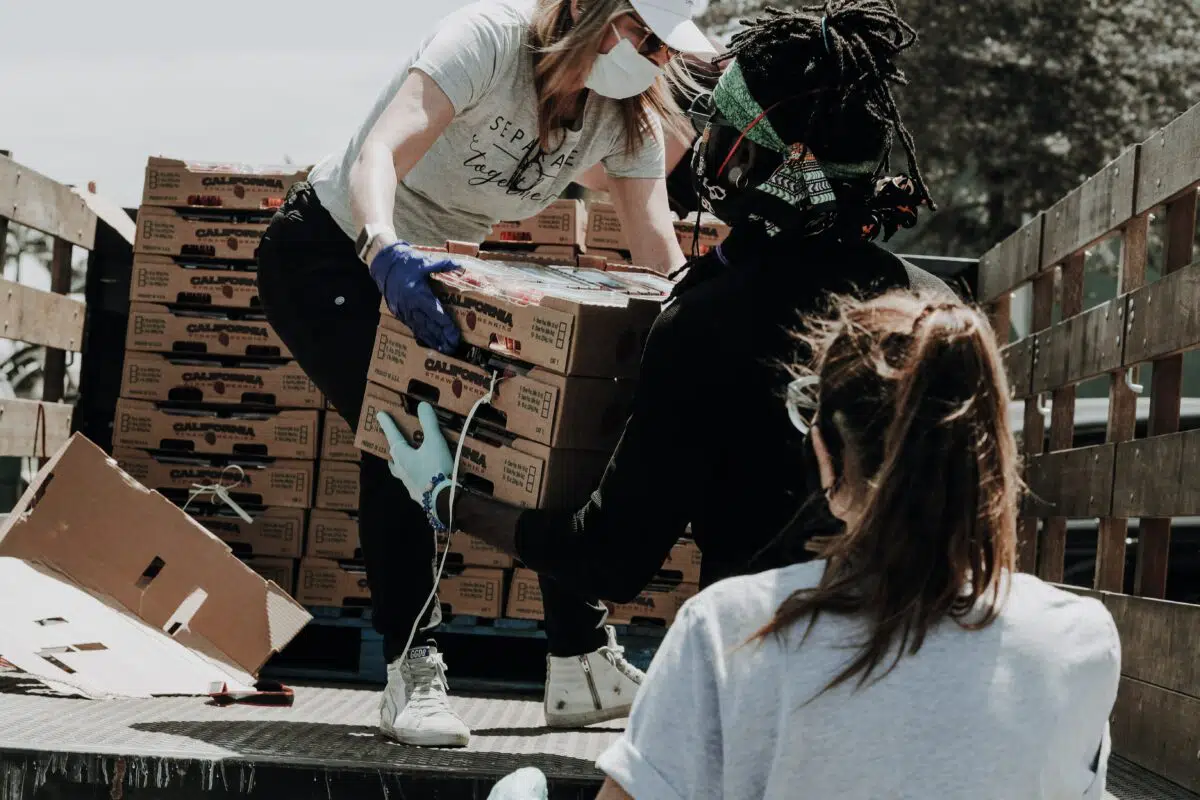 Keep Social Impact in Mind
Social responsibility is more important than ever in achieving peak brand recognition and customer acquisition. This means thinking about a multitude of factors such as inclusive hiring, environmental responsibility, fundraising, and more.
To have the best impact, keep this common motto in mind: "Think globally, act locally." Donate time, services, or products to youth initiatives and city parks. Community outreach, such as partnering with local organizations, can help spread your company's name by word of mouth, organically generating public interest while simultaneously making ethical business decisions. From both a public relations and social impact standpoint this is a win-win option.
Enhanced Payment and Shipping Options
Customers are increasingly interested in modern payment and shipping options that enhance their shopping experience. While many of these are associated with large online retailers, they are increasingly being implemented by SMBs.
Buy Now Pay Later (BNPL)
Buy now pay later operates just as it sounds. A shopper can purchase an item with the option to pay over a period of time. Usually this means four separate payments spread out over eight weeks or so.
BNPL is especially popular among younger consumers. Forbes noted that between 2019 and 2021 BNPL use among GenZ shoppers increased by six times.
This option is forecasted to continue to grow as Amazon, Paypal, and Apple Pay have all added BNPL payment formats to their shopping experiences. Retailers have seen dramatic increases in their conversion rates by adding this option.
Buy Online Pick-Up In Store (BOPIS)
BOPIS was another purchase option that saw exponential growth since the start of the pandemic. Logically, people want the option to buy something online and pick up locally, expediting the shopping process and reducing the carbon footprint of their purchase.
And although eCommerce has continuously gained popularity, many consumers still prefer shopping in person. Give your customers the best of both worlds, allowing them to browse your inventory from the comfort of their sofa while enticing them to come into your brick-and-mortar location. They might buy additional items and/or enjoy being face-to-face with the personality of your business, your great employees.
Same-Day Delivery
In order to compete with large retailers, SMBs have to increasingly offer same-day delivery. While it would be difficult to match the fulfillment capabilities of the Amazons of the world, local SMBs often have the advantage of being closer to their customers.
The truth is, much like entertainment, more and more consumers will come to expect more on-demand delivery service as part of their weekly shopping routine. Partnering with third party apps like Uber Eats and Instacart can guarantee fast fulfillment for local orders. For wine stores, check out the options of working with liquor specific companies like Drizly.
Just be careful to analyze all fees beforehand. Certain delivery apps take a large percentage of the sale, making any margins that were already thin disappear.
Retail Technology Trends
The latest technology is readily available for all types of retail SMBs. Don't be afraid to harness the power of your POS system and social media platforms to help reach your sales potential.
Customized Experience
Take advantage of all of the consumer data that your point of sale stores. Using analytics about specific customer purchasing habits and interests can help you and your staff suggest the right products to the right people. Train and prepare your staff to cross-sell, steering segmented customers to the products that they are more likely to buy.
Utilize past sales information for online offers, email discounts, and even in store shopping. For in-person retail this can mean equipping your staff with tablets that bring up customer profiles when they enter your brick and mortar.
Social Media
Use cell phones and social media interaction to continuously communicate with customers. People are always on their phone. This means not just advertising with targeted social media ads but also selling your products directly through Instagram. Allow your potential customers to go seamlessly from scrolling to buying all within the same interface. Making purchasing easier means higher conversions for your business.
See Related:
Stay Relevant and Ahead of Emerging Retail Trends
As the consumer landscape continues to evolve and react to cultural changes it is imperative to continuously reevaluate and revisit your company's ethical and moral values. Consider the importance of your business's mission and practices. What are its local and global effects, including the mental and physical well-being of your staff? If they're not happy then how can your customers be?
Finally, familiarize yourself and your staff with the latest technology business strategy trends. Many of the tools that are used by bigger brands and stores are becoming more widely available to SMBs. Take advantage of these tools while keeping your SMB personality as your main asset. With KORONA POS, our cloud-based, data-driven, integration-ready system will help you utilize all of the tech your SMB needs. Click below for a demo today!
Get Started with KORONA POS today!
Tell us a little bit about your business and explore all features that KORONA POS has to offer. And there's no commitment or credit card required.