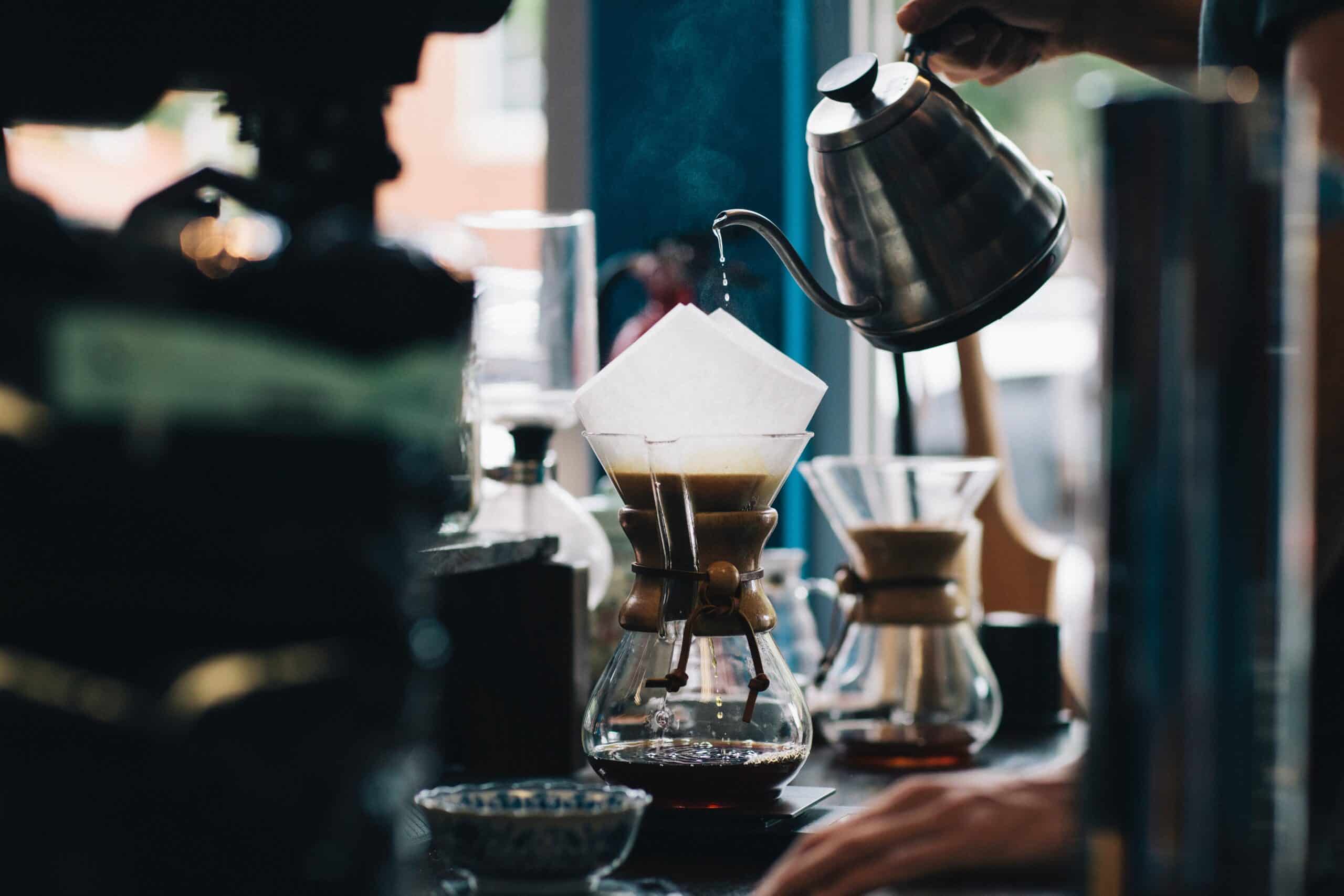 Opening a coffee shop or cafe is a daunting task. From choosing the right espresso machine or grinder, to the sleekest patio furniture or countertop material, down to the straw sizes and material of the to-go cup sleeves, the list of decisions can seem endless. One thing that should not be overlooked is making sure you have a point-of-sale system that fits seamlessly with your business.
Coffee shops often face a particular clientele. For instance, many customers are not yet caffeinated and are in a hurry. However, if business is good, the shop will see some very long lines at certain points of the day. These are the moments when your coffee shop POS system must be easy to use, handle the volume, maximize your profits, and overall be a quiet contributor to a successful day of business. In fact, it is in this quick-service environment and heavy customer turnover that a business must rely most heavily on great coffee shop point-of-sale features.
Major chains still dominate the coffee industry, but this is changing in many cities. More and more people are drinking coffee and they are looking for places that can personalize the experience and add a unique aesthetic. Your POS is integral to this process and should be catered to your business just as your business is to your clients.
Moreover, a POS system must be a smooth part of the customer experience that sets you apart from the big chains and can help ensure satisfied, repeat customers. So what are the coffee shop POS features that every café owner must consider? Here is a list of a few of the most important ones to consider.
Your POS Needs to Be Part of the Coffee Shop Team
Just like your managers and baristas, your POS should look and act the part. Decor-wise, it should fit in seamlessly with the rest of the coffee shop. It's a central point but should not create a physical barrier to service or interaction with clients. Tablets and customer-facing displays are becoming increasingly popular in many coffee shops and bakeries. Performance-wise, this should help make the process as prompt and smooth as possible, with an intuitive design and layout.
Coffee orders can be detailed and extensive. So, your POS needs to be on top of that quad shot, vanilla, soy, half-caf extra foam, and 180-degree cappuccino. Creating ease of communication between staff is key for timely service while also, getting clients on their way as fast as possible, and back in the door the next morning.
Manage Your Café Inventory
In a world of thin margins and an array of products, accurate and easy to manage inventory is invaluable for baristas, managers and owners alike. Running out of your most popular beans during a Sunday morning rush because you misordered during the week is never good for business. Neither is serving stale coffee that was roasted a month before grinding. Your inventory and sales reports should tell a story that will help you adapt your business in profitable ways and ensure reliability and consistency that customers love.
Consolidate Your Data and Reporting with Your POS
A POS that tracks every product, sale and bundles data in ways that are easily interpretable can be the difference that leads to lasting success for your business. Analyzing your rate of transactions, product and labor costs, ebbs and flows of sales on the day, upsell options etc. can help pinpoint target areas of improvement and lead to new profits that are easier to reach than you might have imagined.
Furthermore, cloud POS reporting and analytics adds a level of convenience to the process, allowing you and your employees to access important data remotely, complete transactions offline, and stay informed around the clock.
Reliable, 24/7 Customer Support
Anyone who has worked in hospitality in any capacity still has nightmares about unsupported POS problems. In the event of any confusion or technical issues, having a POS provider with extensive, easy to reach support is key.
Even better is a system that offers regular training on software updates, on-site hardware assistance, and credit card processing troubleshooting, to name a few. Additionally, your POS should be an aid in every facet of your business and allow your employees to focus on making that perfect latte instead of fumbling through a messy point of sale.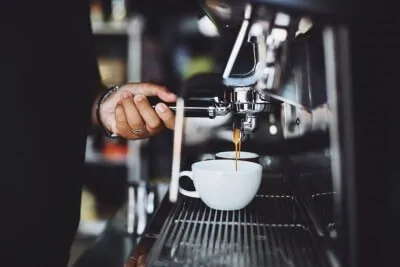 Choosing Your Coffee Shop Point of Sale Features
It may not be as thrilling as picking out that vintage, 2-group, chrome, La Pavoni espresso machine, but choosing the right POS system is just as critical for your coffee shop. Ultimately, with the right choice of a personalized system, your POS system with the right features can bring lasting benefits that can help your business truly excel.
Get Started with KORONA today!
Tell us a little bit about your business and explore all features that KORONA has to offer. And there's no commitment or credit card required.