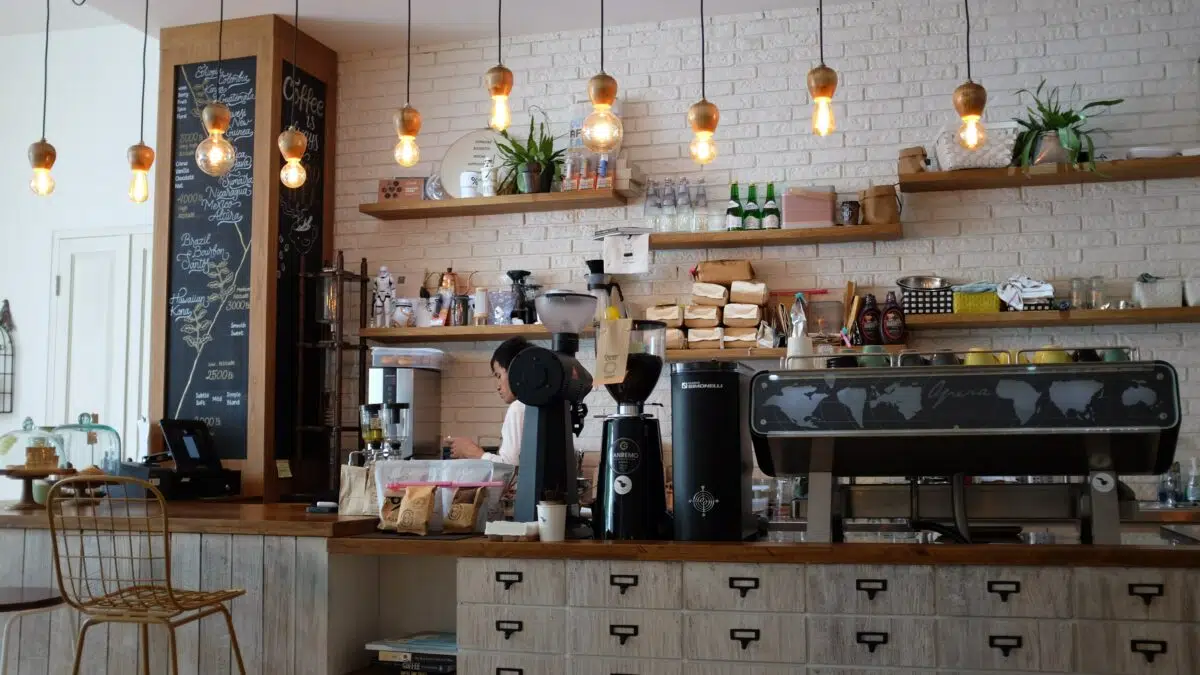 Coffee shops come in all shapes and sizes. Some are as small as pushcart kiosks. Others contain in-house roasteries and event spaces. To be sure, running a café isn't really a one-size-fits-all endeavor.
Even so, many shops sell similar essential items no matter where they are located and what style they operate. From there, cafes can tweak their menu to cater to their target clientele. There are several merchandising strategies to ensure that your café is getting a healthy flow of traffic through your doors and generating as much income as possible. Here is a guide outlining what to sell in a coffee shop.
Table of Contents
Know Your Customer And Space
Before opening any type of café or restaurant it's imperative that you carry out market research. Try to come to a thorough understanding of your intended niche market and clientele, and if they actually exist within the general area that you are looking to open a café.
What kind of competitors do you have? Who else is selling coffee in this particular town? Do people actually have the means or the interest to pay for an oat milk latte? How many people drive to work or take public transportation? Knowing the answers to these questions will prepare you to tailor your menu offerings, price points, and real estate needs.
Use Sales Data To Continue To Fine Tune Your Products
Once you're up and running, you can utilize your point of sale data to tailor your merchandise. With KORONA POS' sales reports and inventory analytics, coffee shop owners have actionable insights at their fingertips. See what kinds of drinks and snacks are selling best, and which products are performing poorly. Focus your reports for day of the week, seasons, and individual café locations to eliminate all the guesswork.
Read also: 5 Coffee Shop POS Features To Brew Up Business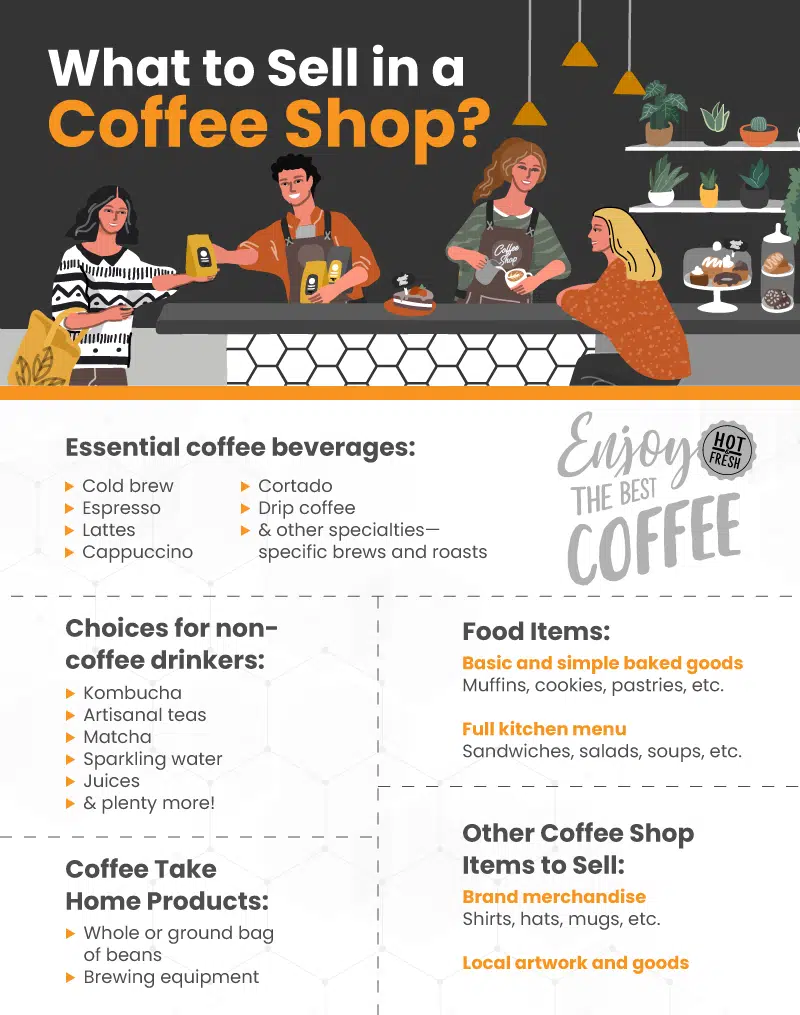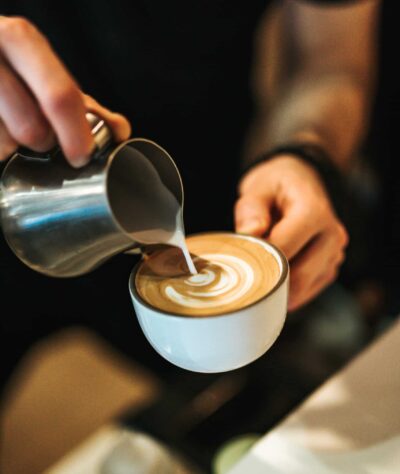 Essential Coffee-Based Drinks
Artisanal, gourmet coffee is everywhere these days. Thus, consumers will expect there to be certain items on a coffee shop menu every time. These items typically include the following:
Cold Brew

Espresso

Lattes

Cappuccino

Cortado

Drip Coffee
There are several other specialty drinks you can offer to supplement your coffee menu. For example, some shops offer pour-over coffee, which is basically a paper filter style that drips right into the cup or mug. Often, pour-over is preferred by drinkers of expensive, single-origin roasts. Try offering your guests the option of an elevated pour-over at a higher price point to see how they respond.
Sell Items For Non-Coffee Drinkers
Believe it or not, some people don't like coffee. In fact, according to one study, only half of 18-24 year olds actually drink it. However, these non-coffee drinkers might still love other items that coffee shops have to offer. Or, they probably have friends and family who do like coffee and will be along for the ride when their friends or family stop by your shop.
Therefore, you should consider stocking some options for customers who want non-coffee related beverages. If you are in an area without a close by convenience store with great drinks, you are likely to get some foot traffic from people who are simply thirsty and want something fast. Here are some recommended ideas for non-coffee drinks:
Fresh Squeezed Lemonade

Kombucha

Artisanal Teas

Macha

Sparkling Water
What Food To Sell In A Coffee Shop
There are so many different types of food items you can sell at your coffee shop. Nonetheless, these items must make sense for your clientele and your space. Often, coffee shops don't have full kitchens to work with. But that doesn't mean that they can't sell food!
Many coffee shops will outsource their food from local wholesalers and resell at a markup. These food items can include muffins, croissants, cookies, and even premade tacos. Some coffee shops that have small workable kitchens will offer breakfast sandwiches, oatmeal, and avocado toasts. Other cafes are equipped with commercial kitchens and, if it makes sense from a sales perspective, will sell an array of hot food to customers.
Remember to consistently analyze product performance when you're planning your food merchandising. Creating an elaborate food menu only to find out that the majority of your clientele prefers quick baked goods and coffee is a surefire way of getting yourself in a financial hole.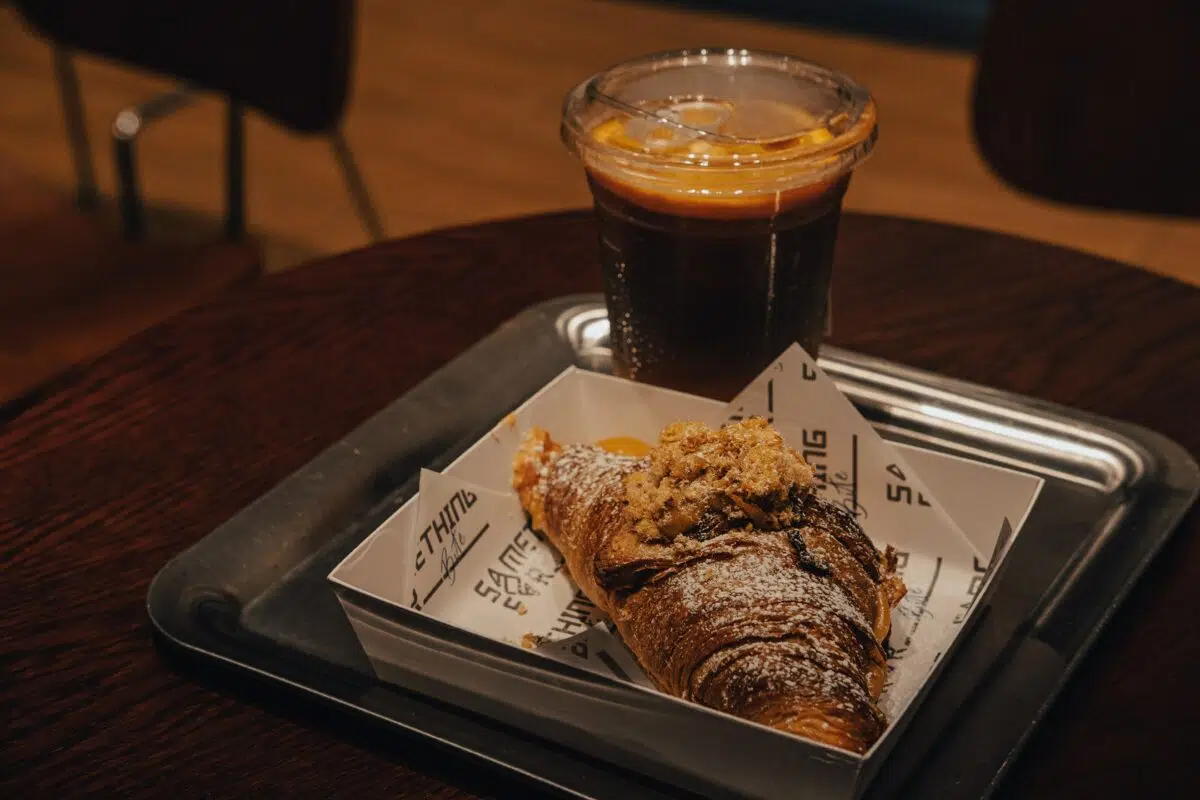 Optimize Food Inventory With KORONA POS Analytics
Thankfully, you can trust your sales data. Using a smart point of sale like KORONA POS will illuminate everything you need to know about your products. Maybe the best choice is to sell delicious hot food on the weekend and more simple baked goods throughout the busy commuting hours. Quickly and accurately understand what is and isn't working with the insights provided by your point of sale so that you can maximize your coffee shop profit and revenue.
Also, keep in mind that, for coffee shops, more food means more permits and health department inspections. For more information check out our blog on coffee shop permits.
What Products To Sell In A Coffee Shop: Non-Prepared Coffee Items
Many people that visit coffee shops are eager to buy local. That's why you should always give the option of selling your beans by the bag. If you serve someone great coffee and provide them with excellent customer service, they will much prefer buying from you rather than a grocery store.
Additionally, keep some coffee making equipment on the shelf like French presses, well-designed pour overs, and even craft water heaters. Knowledgeable baristas can explain the value and purpose of each of these items, enticing your customers to try their best to create a great cup of coffee at home. You can brand these items, too.
What Else To Sell In A Coffee Shop: Merchandise And Art
Get some cool merch! Establishing a distinctive and memorable logo will increase customer awareness of your brand exponentially. Work this branding into mugs and seasonal clothing and sell them in your store. Try printing beanies, t-shirts, and hoodies, to start. Not only will the margins on these items be great, it will also help spread word-of-mouth advertising for your business.
Finally, turn your coffee shop into a studio. Decorate your space with local art and help your community by showcasing paintings, sculptures, stencils, and whatever else you think makes sense thematically. Put these pieces up for sale so that both you and your artist community can reap the benefits.
See related: How To Run a Shop Successfully
KORONA POS Offers The Best Coffee Shop Pos In The Industry
Don't forget to offer your customers gift cards as well. KORONA POS has a smart, comprehensive, and trackable gift card program to give a boost to your overall sales. Offer your gift cards online through our fully customizable eCommerce platform, or as an impulse buy right at your coffee shop counter.
Always keep your lines moving quickly and efficiently with our speedy cloud-based system. KORONA POS is the most reliable in the retail industry, with the ability to process transactions offline and a customer support team ready to answer any questions 24/7. Train your baristas to use our intuitive software in no time so they can concentrate on making excellent lattes and cappuccinos. Give us a call today to learn more about KORONA POS for coffee shops!
FAQs: What To Sell In A Coffee Shop
What else can be sold in coffee shop?
Really anything can be sold in a coffee shop. Items range from food entrees and wine to mugs, clothing, and even large-format art pieces. As long as the business has proper permits, and caters to its clientele, it is likely to succeed selling a diverse array of products.
What do customers want from a café?
Most customers want speed and reliability from their local café. Quality drinks and friendly customer service are a huge plus. In addition, many coffee shop customers look for stores that sell quick food items that make their lives easier.
Is selling coffee profitable?
Yes, coffee shops can have great profit margins as long as they are constantly selling the items they offer. The key to remaining profitable is getting enough people in the shop, and using sales data to merchandise correctly.