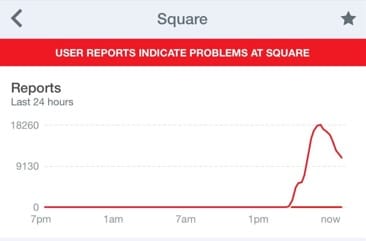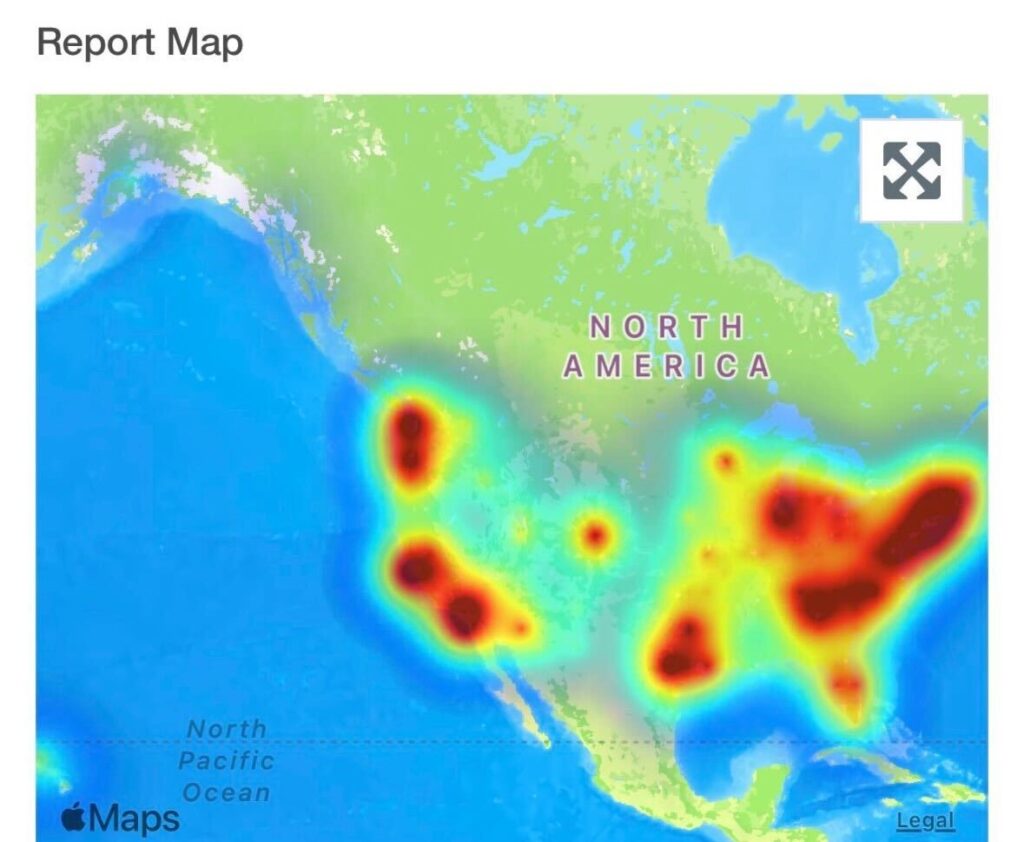 Dozens of Square POS users reported outages via social media last Thursday, September 7th, and the downtime left tens of thousands without a working point of sale. The Square issues continued for at least 12 hours, which the technology company had finally resolved by Friday afternoon. Disruptions affected payment processing, offline mode, reporting, and transfers.
The downtime cost thousands of dollars in sales for many retailers and restaurants across the country. Some vendors tried to operate with cash-only transactions. Others simply closed down for the day. As of now, Square has not commented on reimbursing retailers for their lost sales during the downtime.
They did release a statement on their website where they offered the explanation:
"While making several standard changes to our internal network software, the combination of updates prevented our systems from properly communicating with each other, and ultimately caused the disruption. The issue also affected many of our internal tools for troubleshooting and support, making them temporarily unavailable."
Unanswered Calls
At 7 p.m. on Sept. 7th, there were over 18,000 user-indicated problems on downdetector.com.
Many of these users took to Twitter to report that Square was simply not answering their calls despite waiting on hold for over 2 hours.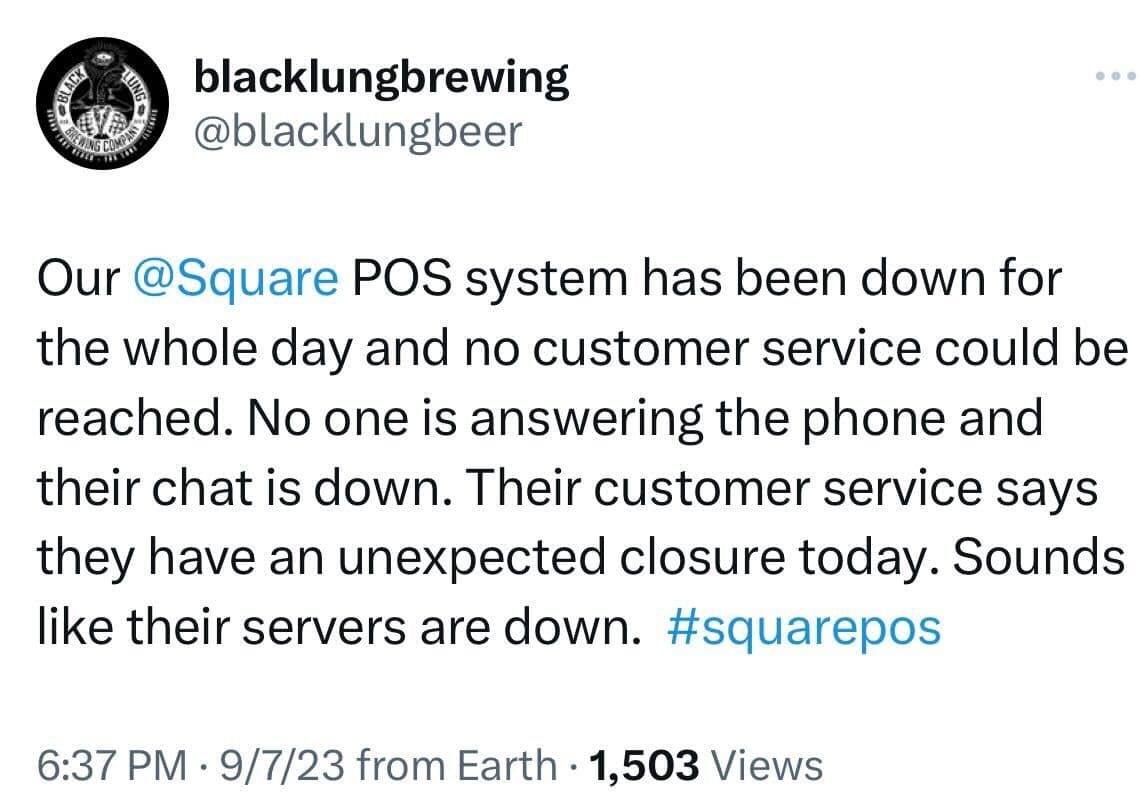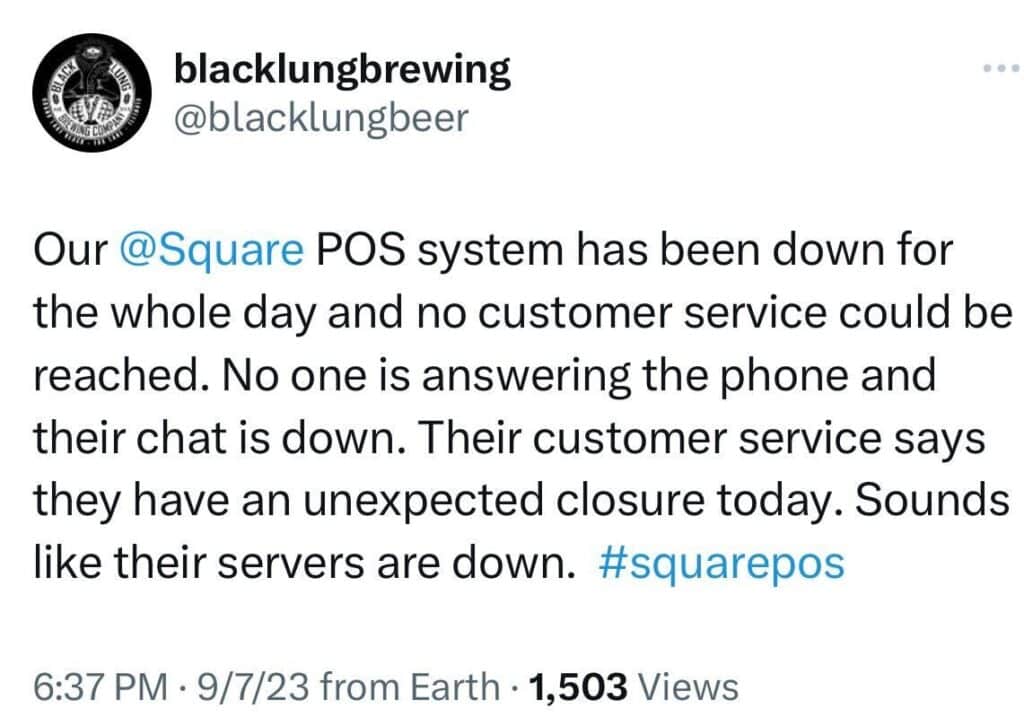 Square Lacking In Offline Capabilities
Part of Square's announcement spoke about expanding offline mode capabilities so that businesses could still facilitate credit card transactions in the case of a central database malfunction.
This capability is crucial for businesses in order to keep stores open and profitable. In reality, no businesses are immune to outages and hiccups related to connectivity.
KORONA POS boasts a 99%+ uptime. Even in the case that you lose internet due to a third-party issue, our point of sale can process 100% of credit card transactions in offline mode.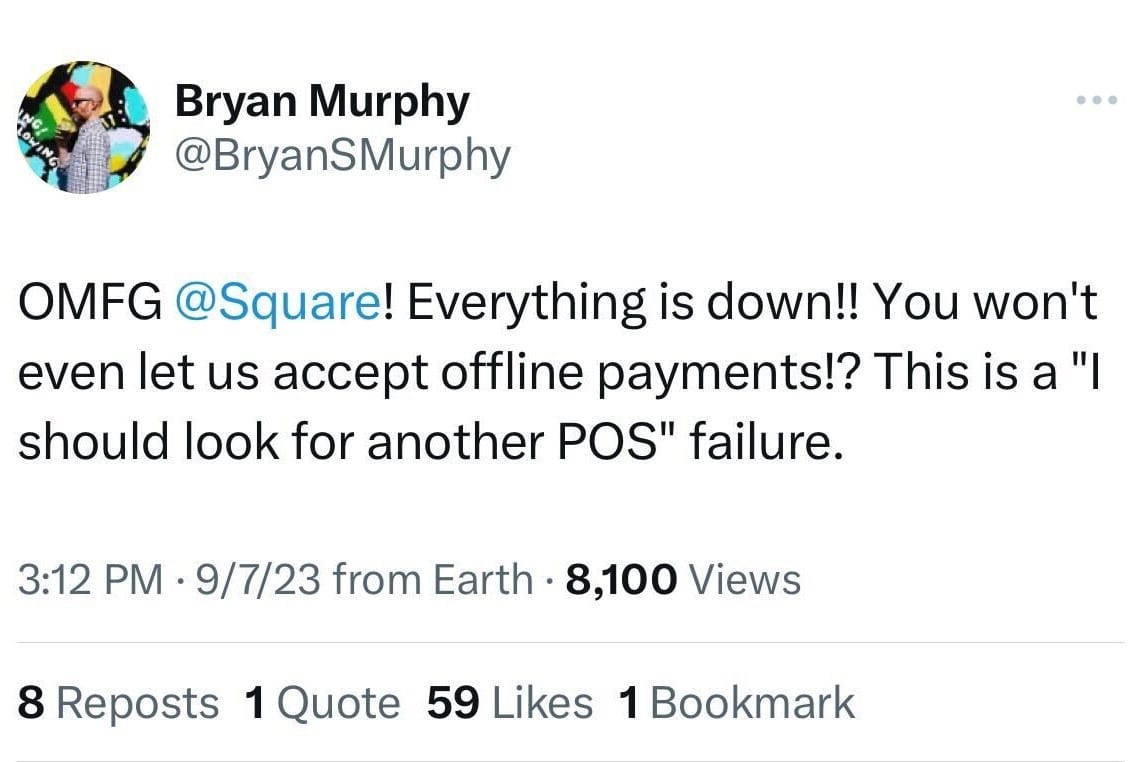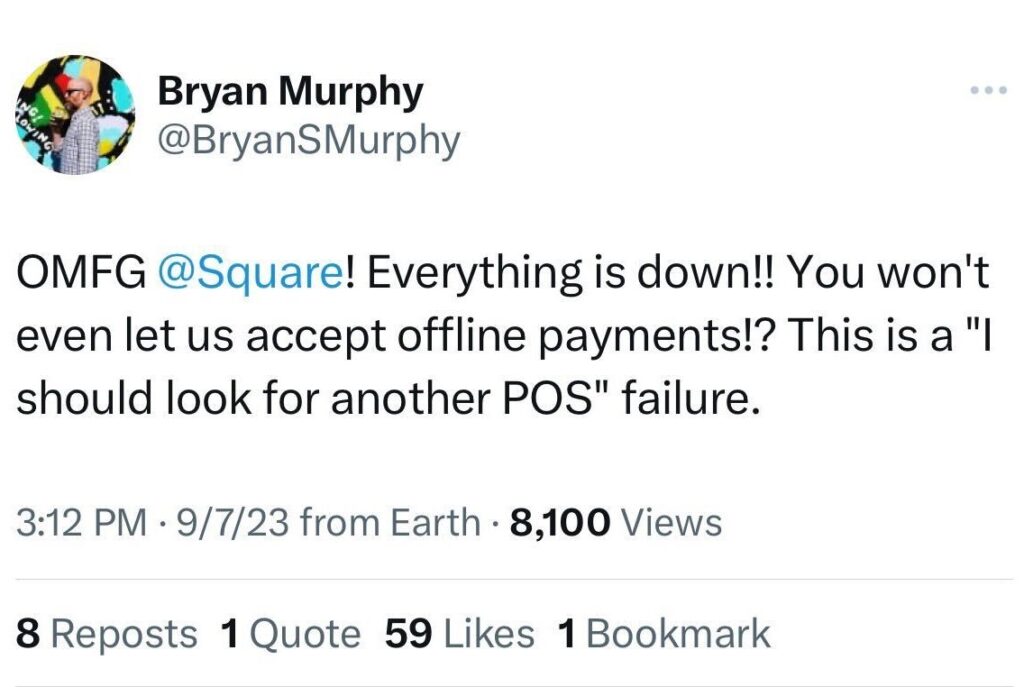 24/7 Emergency In-House Customer Support
At KORONA POS, our customer support is our technicians. That's the way it will always be. If you need to troubleshoot any emergency, we are here to help you with consistently personalized attention. Our reviews show just how valued our award-winning support team really is:
Click the link below to learn more about switching to KORONA POS.