Last Updated: April 5, 2021
Recruiting new customers and converting sales can be expensive, time-consuming and remarkably difficult. Most estimates gauge that it's five to seven times more costly to generate a new customer than it is to keep an existing one. So it's vital that the latter keep coming back. Unfortunately, many businesses focus more on the former stage. Generating new leads and bringing in new clients is encouraging and exhilarating, but a failure to focus enough on existing customers can be catastrophic for your business. And a small increase in your rate of customer retention can mean a dramatic boost to your sales.
Next time you welcome a new client, forget the idea of "closing a sale," and instead think about "opening a relationship." There are many strategies for ensuring customer satisfaction, from gifts and small events to loyalty rewards and your retail point of sale system. Here's a look at several ways to make sure you have a satisfied group of loyal customers.
1. Deliver a Consistent Product and Meet Expectations
At the most basic level, any business must be able to provide a quality product for the price. Shoot to exceed expectations with every customer to better limit underwhelming anyone. It's important to remember that a promise is a debt; it must be "paid" back to the customer in whatever way is necessary. Though this all goes without saying, it is at the heart of what any business must do to keep its clientele happy.
2. Surprise Your Clients
Surprises are memorable. Think about the last time you received a pleasant surprise from a business. You're certainly more likely to purchase their products again and you probably mentioned the positive experience to a few people. Small gifts, notes or rewards are great ways of increasing customer retention while also promoting organic growth through word of mouth.
Try sending out holiday cards, birthday notes, or small gift cards for existing clients. Amazon has started offering free sample packs with small credits for new products. The selections are catered to your purchase history. If the retail giant can make their customers feel important, your small business certainly can as well.
3. Engage the Customer
Engaging your customers is taking basic customer service to a deeper level. And for your passionate consumers, it's essential. As an equally passionate business owner, these are the clients that you most want to reach. There are several ways to promote this aspect of your business and keep these integral clients: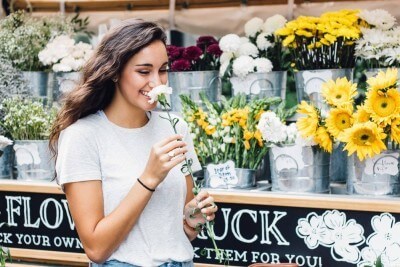 Newsletters – Send out a monthly email or print newsletter. It's an easy and cheap way of keeping your business in people's minds. Plus, they can be informative and educational. It's important to not focus simply on selling the product. Adding a level of care beyond the sale is impressive for any customer.
Surveys – Short surveys on the customer experience allow for every client to give input and contribute to the future of your business. These can easily be automated as well.
Forums and Groups – Organize online communities through your website, an app or social media to bring your best customers together.
Personalize the experience – There's no one out there that doesn't like the sound of their own name. Addressing your regulars by name and knowing a little bit about them can add a level of intimacy to the experience. Just think about how nice it is to have the luxury of ordering your "usual." Your point of sale can help keep a history of orders and other customer information.
4. Gather Contact Information from Your Customers
This doesn't mean you have to be an extension of the NSA, or Facebook, for that matter. Just keeping an up-to-date contact list with an email, phone number or address is a simple way of maintaining regular contact with your customer base. More companies are using text or mobile app messaging, also known as SMS marketing, as an avenue for offering rewards or specials. Try to build your email marketing database as well. It's easy to manage and has a consistently proven return on investment for just about any retailer.
5. Make Transactions Fast, Easy, and Fun
No one likes a long line, especially if your business is a quick-service restaurant or coffee shop. Your point of sale must be a fluid part of your business and every transaction. These should be hurdle free. Starbucks joined this game early and has created incredible customer retention in part due to its mobile app rewards program.
Touch and mobile payments are becoming more ubiquitous. Do the same with your loyalty and rewards cards. No one wants to carry a dozen punch cards around with them. Rather, build it into your point of sale. It saves time, keeps reliable track of purchases and gives clients a nice surprise from time to time.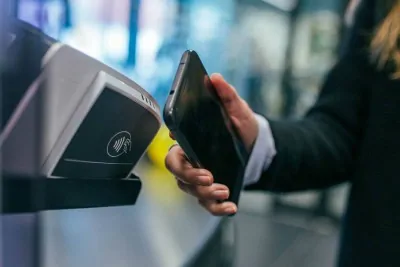 6. Keep a Happy Staff
Your staff are the face of your business. A happy staff translates to satisfied customers. Hire carefully, train well, pay fairly and listen to your staff. This will ensure your business is consistently meeting the high standards that you have. As the owner or manager, you are responsible for providing a quality product, but the staff, often times, is responsible for the customer experience. In many businesses, this is just as integral to customer retention as the product itself.
7. Feedback Is Good, Even When It's Bad
Invite customer feedback, both positive and negative. Many people hesitate to write a negative review or complain even when unsatisfied. You can win a customer back that you didn't even know you had lost with a simple satisfaction survey after each purchase.
With that said, there are plenty of people who are happy to leave a negative review. No business owner wants a negative review, but it's helpful feedback nonetheless. Take it to heart and analyze how your business could adapt to eliminate a similar review in the future. With the right amount of tact and care, these can even be flipped into creating long-term customers. Don't be afraid to give away free products or services for unhappy customers.
Other Ways to Increase Customer Retention Rates
Zappos recently made news for their remarkable customer service. A client wanted to return a pair of shoes but accidentally sent the shoebox back, filled with thousands of dollars of jewelry instead of the actual shoes. A Zappos representative discovered this and personally flew the jewelry back to the customer and joined her and her husband for dinner.
This is certainly an extreme example but Zappos has a fiercely loyal customer base for a reason. Each of these strategies will help improve your customer retention rates, and, in turn, your profits. The value of a lifelong customer is far greater than recruiting a brand-new one. Successfully implementing any of the above examples, however, requires a business owner who is dedicated and passionate. Check out KORONA POS for some more ideas on how your POS can help keep customers coming back and let you focus on the more fun stuff.
Get Started with KORONA POS today!
Tell us a little bit about your business and explore all features that KORONA POS has to offer. And there's no commitment or credit card required.