Last Updated: March 4, 2021
Many of us dream of opening that perfect little coffee shop. And there are more than a few reasons that more and more coffee shops are opening each year: the smell of freshly baked scones; the sound of the coffee beans grinding before making a beautiful latte; the community and camaraderie of your group of neighborhood regulars.
Unfortunately, no one ever said it would be easy. The average coffee consumer has higher expectations and many more options. We've already covered some of the basics of what it takes to run a coffee shop, but what are the steps everyone should know on how to open a coffee shop? From your initial business plan to your coffee shop POS system, here are the 10 biggest areas to consider.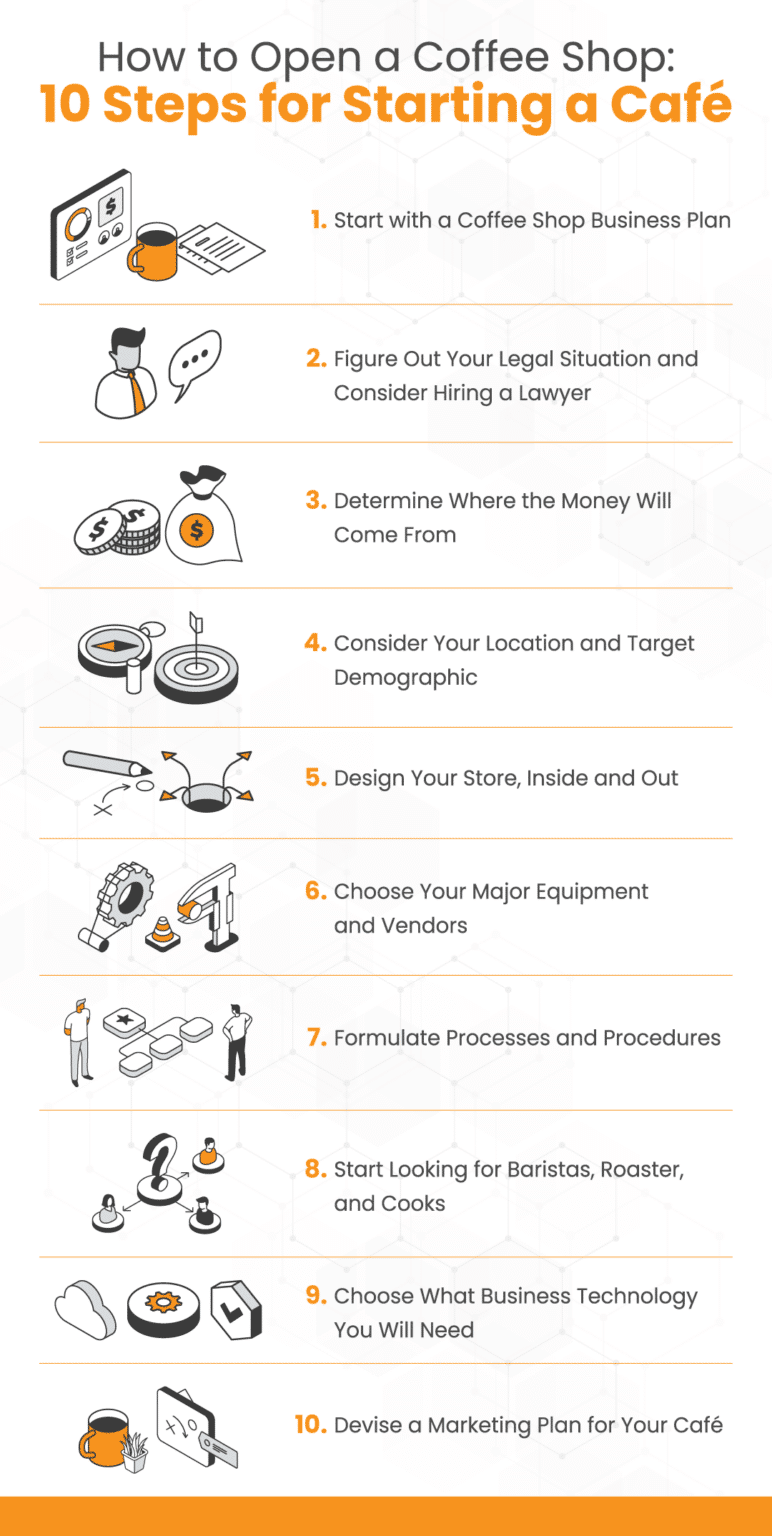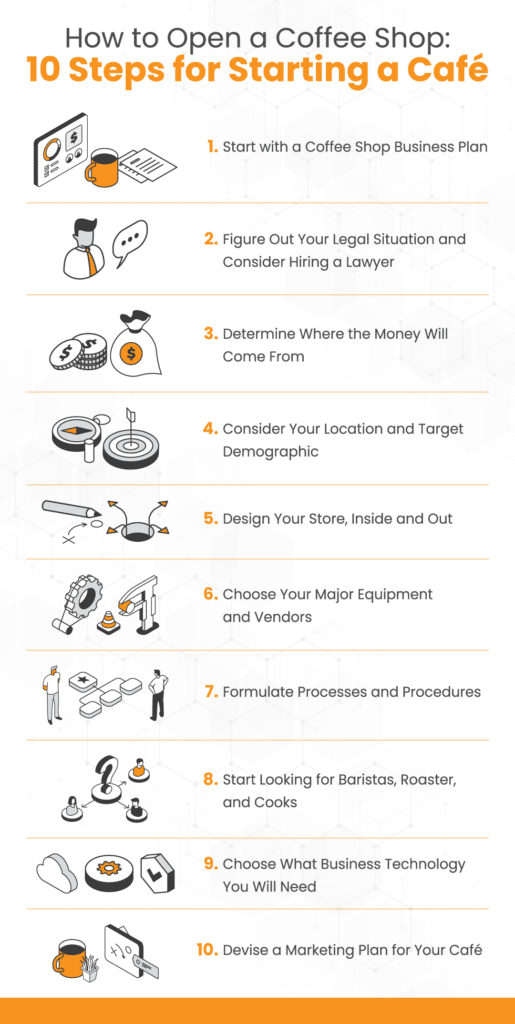 1. Start with a Coffee Shop Business Plan
It's important for any new business to craft a great business plan, and coffee shops are certainly no exception.
Most importantly, a great business plan will save you money. It's easy to go over budget when you're trying to make your dream a reality. But decisions like that can come back to haunt small business owners. Take the time from the beginning to really think about cost estimates for your biggest purchases as well as smaller, daily expenditures.
A business plan will also help you start on the right foot by staying organized. Running a business is hectic and stressful, so the more organized everything is off the bat, the better. A thorough plan will also ensure that nothing slips between the cracks and big issues are addressed early on.
See also: What To Sell In A Coffee Shop
2. Figure Out Your Legal Situation and Consider Hiring a Lawyer
This will come into play in your business plan as well. Are you an LLC, partnership, sole proprietor, etc.? Make sure that investments and future dividends are agreed upon.
Consider any licenses that you will need to apply for. Of course, coffee shops serve consumable items so you'll need to follow local health laws and pass any necessary inspections. Determine if you'll also serve alcohol, an increasingly popular trend for coffee shops. This will require more permits.
Make sure you start this process early! The government can be slow with processing new licenses, especially if you're in a rapidly growing city. Don't let paperwork slow delay your opening day.
3. Determine Where the Money Will Come From
There are a lot of ways for small businesses to find money. You might have a large amount of capital that you've been saving to invest in a new business. Get advice on how much is worth investing.
Most coffee shop startups need financial assistance. This can come in the form of bank loans, angel investors/firms, private loans from family and friends, or partnerships. Learn how you can qualify for different types of loans and get proper advice from your financial advisor and accountant.
4. Consider Your Location and Target Demographic
Finding the perfect location is one of the most important steps for a new café. Visibility and foot accessibility are each critical factors. People love to discover or stumble on a new coffee shop. Set your shop up to surprise a casual passerby.
More specifically, think about what type of coffee drinker you want to market towards and pick a location with that demographic. Are you thinking about attracting swarms of millennials and MacBooks or businesspeople and briefcases? This is, of course, a critical factor in choosing a location.
5. Design Your Store, Inside and Out
Your target customer will also influence this decision. If you're going to be a popular pre-work spot, the morning rush could be insane. You might want to consider attaching a drive-thru window to add convenience. Inside, make the line to the checkout large and clear.
For quieter spots, spend time with the decor to make it fit your brand and personality. The best coffee shops have a unique and memorable design character. Quiet places to sit, healthy plants and great lighting are a few things that most café customers expect.
Design your workspace with the most care. Make sure your baristas will have ample room to move quickly. Provide plenty of counter space with storage space underneath and in the back. Creating an efficient bar area will mean business runs more smoothly and you're able to serve more customers.
6. Choose Your Major Equipment and Vendors
Your coffee shop equipment will be some of your most fun but also expensive purchases to make prior to opening. For many coffee connoisseurs, buying an espresso machine is like trying to find that perfect car. There are many different styles available at a wide range of prices.
But you'll also need to buy an industrial-sized grinder, drip brewer, water filtration system, freezer/cooler, and oven (or even a Turbochef if you're really throwing down). If you are planning on roasting on-site, coffee bean roasting equipment will be another key purchase. These are also critical decisions for new coffee shops or café owners.
You'll also need to start sourcing your products. Where are your beans coming from? Like your equipment, coffee beans come in a wide variety of quality. Start finding vendors early on so that you can be knowledgeable about your product and begin your marketing strategy early on. This is even more important if you plan on having an extensive food menu. Will you outsource your scone baking? Where will your greens come from? How much will come from local farms?
7. Formulate Processes and Procedures
While many things change quickly after your doors open, coming up with basic business operations and structure early on will be helpful to get started.
What operations will be automated or streamlined? How will you control your inventory? Devise training manuals and professional standards.
Depending on how close you are to opening day, think about filling management positions. Getting great managers who are invested from the beginning is a critical part of the recipe for opening a new coffee shop.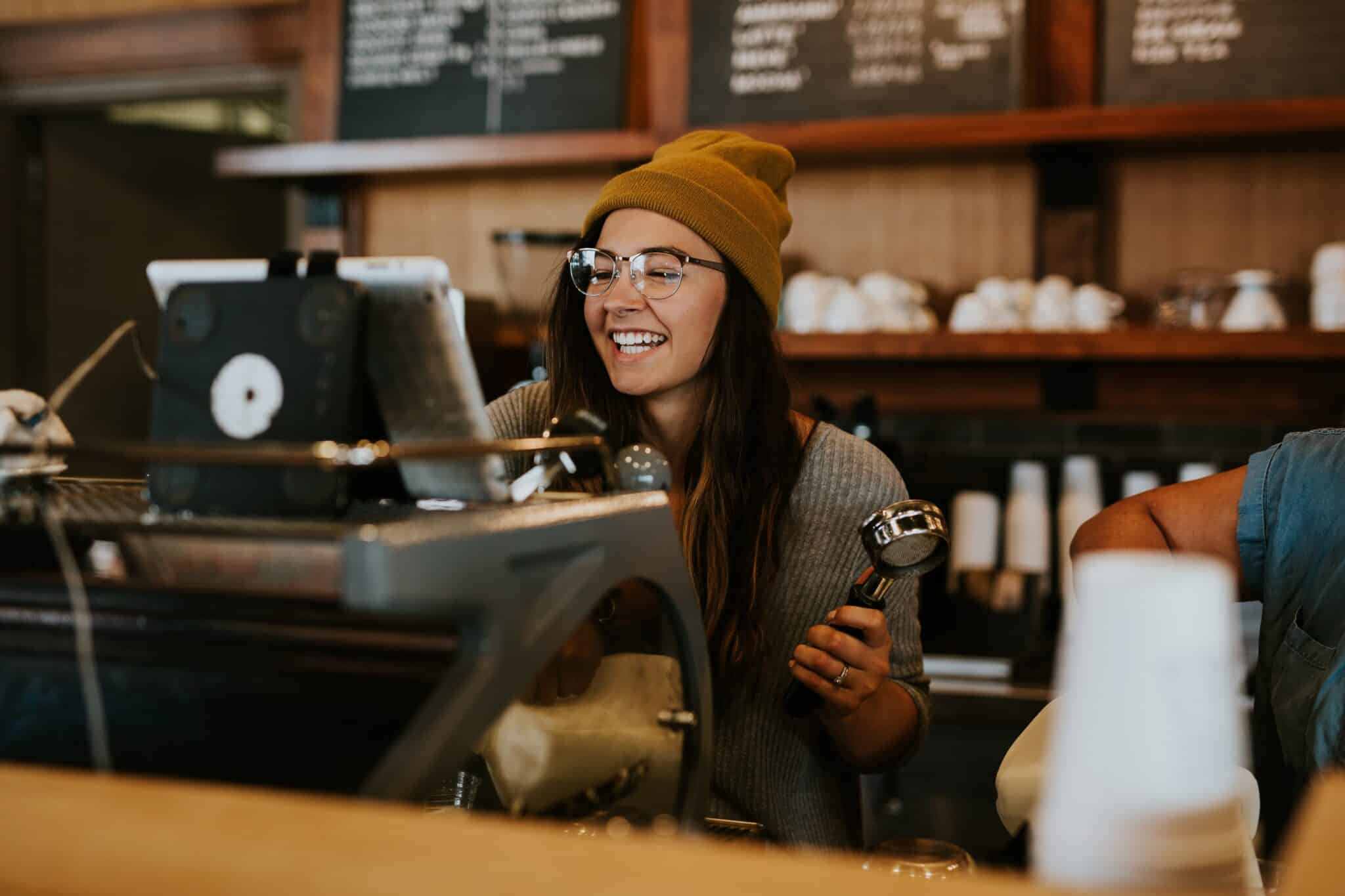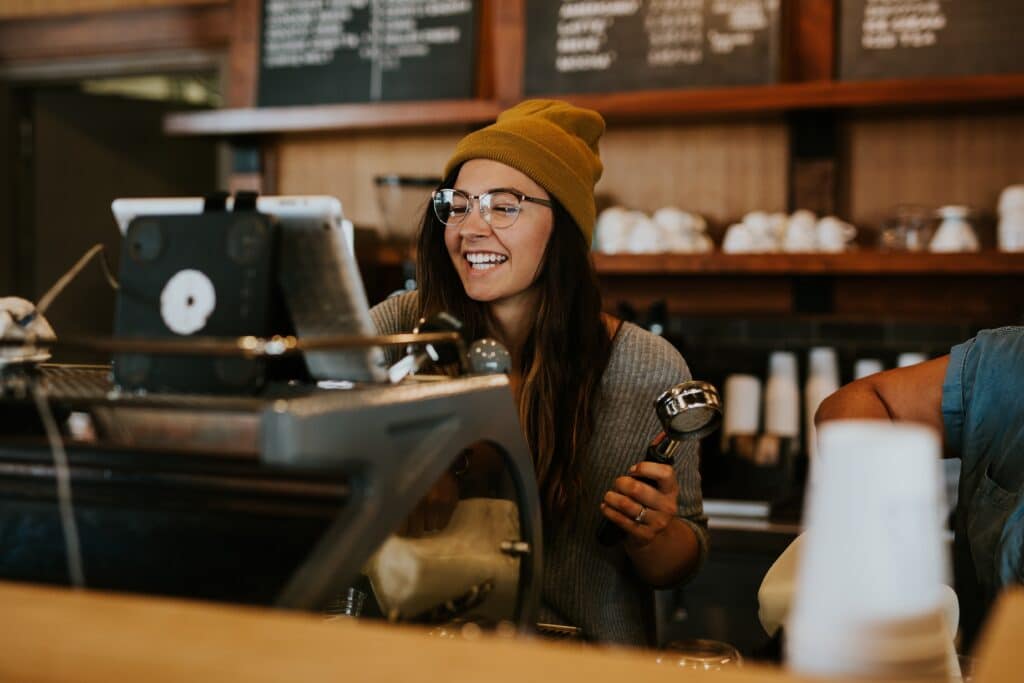 8. Start Looking for Baristas, Roasters, and Cooks
Once you're even closer to opening your doors to the public, have managers start interviewing the rest of your staff. Hiring great staff for coffee shops is invaluable. Customers expect a great product, professional service, and often personal interactions.
Everyone can make coffee at home, but you don't get the atmosphere of the coffee shop or friendly attitude of the barista. Providing this extra level of service is key to quickly creating regulars and becoming a neighborhood shop. Part of this process involves creating a great culture around your brand and among your staff.
Read also: How Many Employees Do You Need for Your Coffee Shop?
9. Choose What Business Technology You Will Need
Start by choosing your café POS system. You will need some general point of sale features but also several POS features specific to coffee shops: fast payment processing, inventory management, loyalty integration, tip management, cashier permissions, to name a handful. Your point of sale should also fit in with the overall decor of the store. Do you need a desktop, or will a sleeker tablet work better?
Other technology for your coffee shop worth considering might be accounting software, wifi, a security system, or digital menus.
See related: A POS System Buyer's Guide: Questions Every Retailer Should Consider
You Might Also Want To Read: 5 Coffee Shop POS Features To Brew Up Business
10. Devise a Marketing Plan for Your Café
Your marketing will expand after you open, but creating a framework is a great place to start.
Start social media pages for your brand, particularly with a great Instagram. Many of the most popular coffee shops in the world gained traction with an amazing Instagram.
Print advertising isn't dead. Give out flyers or business cards to other businesses in the neighborhood and offer to cross-promote once you're open.
Volunteer at local events or festivals. Donate your time and product to promote your café. Even if you don't plan to be open for months, it's a great way to get people talking about your store.
Take a look at our other business guides below:
How to Open a Coffee Shop with KORONA POS
If you're in the process of starting a new coffee shop, let us know at KORONA. We can help get you set up with a POS system and integrate your coffee shop point of sale with a loyalty program and eCommerce platform. Just click below to find out more and get a demo with one of our experts.