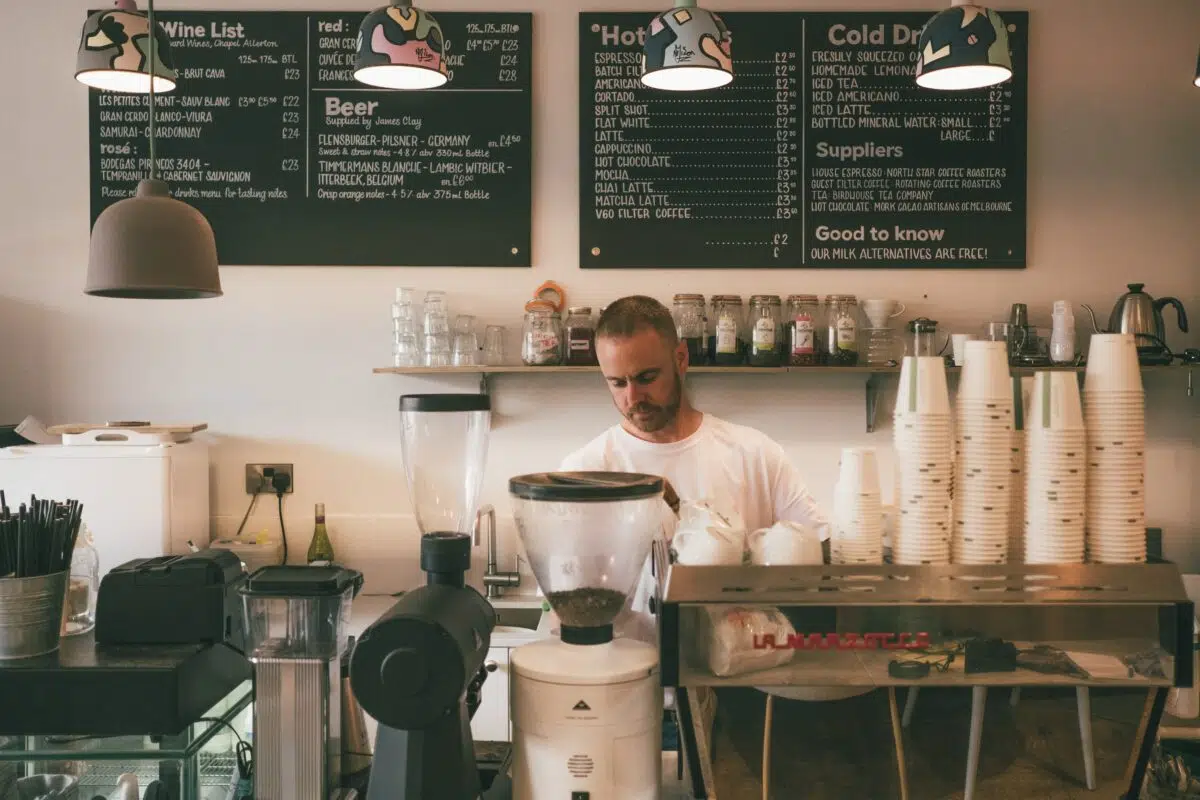 Seventy percent of Americans drink coffee on a weekly basis. And with the increasing popularity of artisanal, local products, coffee shops are a great business option for entrepreneurs looking to open a new spot. In fact, over the last five years, the US has seen a average of 2.4% growth in new coffee shops each year.
Considering the challenges presented by the COVID-19 pandemic, these are promising numbers. Nonetheless, if you plan on opening a coffee shop, remember that, like any business, you will need to get approved for some state and local permits. But exactly what licenses are needed to open a coffee shop? Below is a list of everything you need to know:
Table of Contents
1. Coffee Shop Business License
The most basic licensing that you will need when opening your coffee shop is a business license. Before you can even apply, you must obtain an employee identification number (EIN) by registering your company with the federal government. You can do this right on the IRS website.
The EIN number is kind of like a social security number for businesses that have employees. So unless you plan on running the shop entirely with your own hands, you will need to register for one. Once you get your number you can begin the process of applying for your coffee shop business license.
In most cases, new businesses will be required to obtain a general business license from both their city, and their state. In some places you will need to apply to the municipal government and state government separately in order to get all of the licensing you need.
License fees vary by state, costing between $50 and $125. Municipal licenses vary more widely, from $20 up to several hundred dollars. Remember some cities and states require proprietors to obtain separate business licenses for each additional location.
You Might Also Want To Read: What To Sell In A Coffee Shop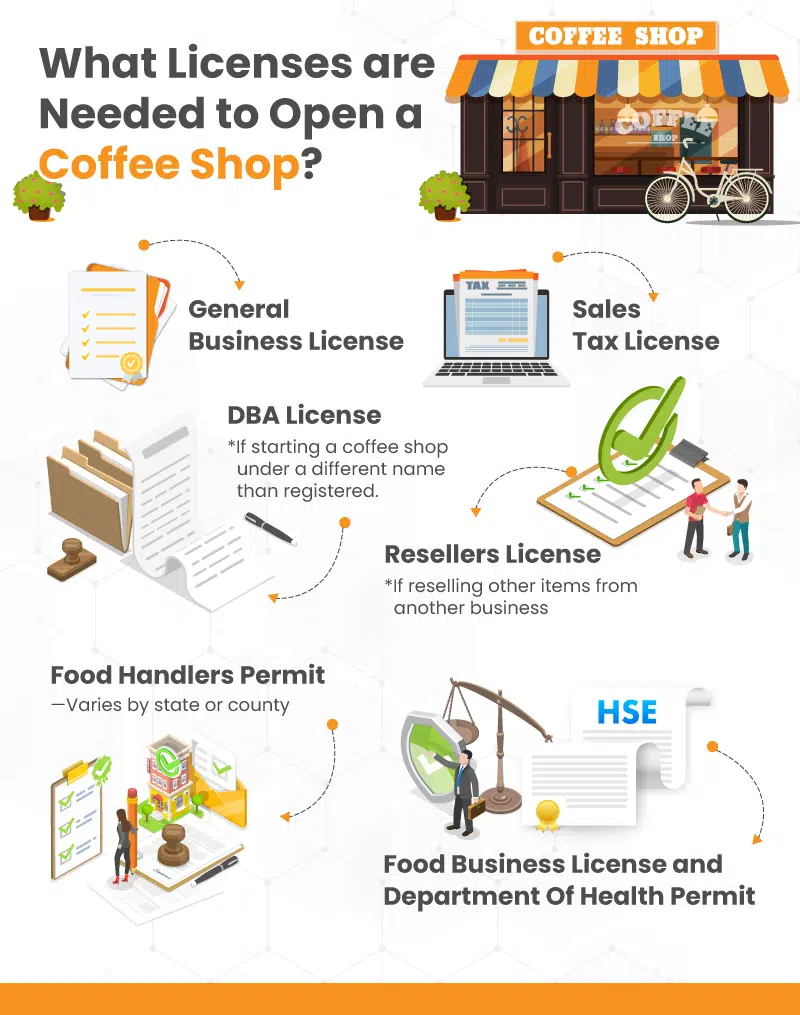 2. Sales Tax License
In order to properly collect and remit local and state taxes, you will need to register for a sales tax license. Most states that have sales tax will offer online registration for your business. Once registered, you can keep track of your sales through your coffee shop point of sale system so that you can stay on top of your tax liability and report sales correctly.
State sales tax permits must be displayed prominently in brick and mortar shops. In some states, they remain valid as long as that business is still in operation. In other states, they must be renewed every couple years or so. The most expensive sales tax licensing fee is $100 (Connecticut). Other state tax licenses are actually free, while the rest are somewhere in between.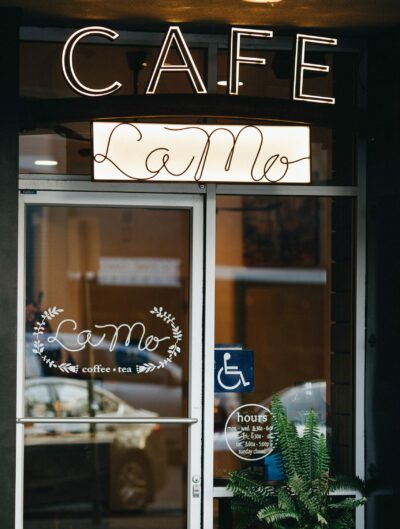 3. DBA License
If you plan on opening a coffee shop under a different name than the one you registered with the state, you will need to get a DBA license. For example if you registered your business as John Doe's Coffee Inc., but would prefer to open your coffee shop concept as Smith Street Roastery, you will be "doing business as" the latter.
The point of requiring licensing for DBAs is to protect consumers. Having clearly registered commercial entities ensures that business owners are clearly connected to and liable for their establishments. DBA licensing costs up to $100 in some states, with others charging as low as $10.
4. Resellers License
Coffee shops often resell items that they acquire from other businesses. For example, they might purchase muffins from a baked goods wholesaler, and then offer them in a display case for their café clientele. In order to avoid paying sales tax for these B2B items, shop owners must register for a resellers license.
Instead of businesses getting taxed for items they are reselling, the burden is passed on to the end consumer. Obviously this license is not applicable to states that have no sales tax. Go to your state's Department of Revenue website to apply for this certificate by providing basic business information and tax ID numbers. Fortunately, there are no fees associated with obtaining a resellers license certificate.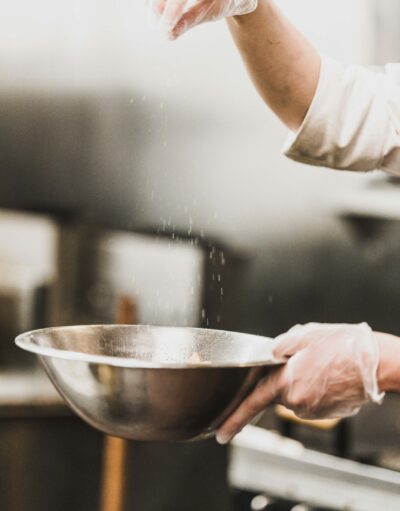 5. Food Handlers Permit
Most establishments that serve food or beverages to consumers will need some kind of food handler permit. These laws vary greatly by state and even by county. For example, in New Jersey some counties require all cooks and servers to acquire food handler certification. In other places, the law states that just one on-site employee must have a permit.
Either way, if you plan on opening a coffee shop, you will need to have at least one employee with a food handlers permit. States typically offer online training classes for food and beverage employees to obtain certification. These classes and permits cost about $10-100.
6. Food Business License / Dept Of Health Permit
In many counties, operating an espresso machine is considered "food processing." So as long as you are doing more than simply pouring black coffee into a cup and offering individual creamers on the side, you will need food business licensing. This distinction requires proprietors to provide local authorities with details regarding what type of products they plan on selling, as well as any food or drink prep that they intend to carry out in the shop. With this information, officials will determine what kind of health safety check they will perform at your establishment. Make sure that you are set up for success with correct refrigeration, storage, dishwashing set ups, and more.
Department of Health permit issuance generally comes from the county and requires an annual fee. However, if you run into inspection issues, you can expect to pay hefty fines and follow-up inspection fees in order to fix your permit situation. This license category is probably the most detailed and laborious, both for coffee shop owners and for state inspectors.
As such, these food-related license fees are more expensive. They typically cost at least $200. However, these fees can be much higher if inspectors feel the need to come back and revisit your establishment. To avoid these fines and shutdowns, be sure to obtain and review literature from your county health department pertaining to running a squeaky-clean coffee shop.
Stay Compliant And Accurate With KORONA POS
Once you've figured out what licenses are needed to open a coffee shop, you will be ready to start thinking about other aspects of your business. Investing in a fast, user-friendly point of sale is a must for high-volume businesses such as coffee shops. KORONA POS offers the best cloud-based system in the industry. We are integration ready and equipped to seamlessly work with loyalty programs and third-party delivery companies.
Best of all, our reporting capabilities will ensure that you are always compliant. This includes fully comprehensive local tax computation. Keep all of your licensing 100% precise with our accurate sales data and analytics. Give us a call today to learn more about our detailed product and employee performance insights!
FAQs: Coffee Shop Licensing Requirements
How hard is it to open a coffee shop?
Opening a coffee shop is certainly not hard compared to other businesses. While remodeling and installations can require significant capital investment, the overhead for staffing and inventory is less than other types of retail and food establishments. In addition, acquiring licensing can be intricate, but is easily achievable with close attention and an investment of a couple thousand dollars.
What do you need to open a coffee shop?
At the minimum you will need a general business license, sales tax license, and food business license in order to open a coffee shop. You will also want to build out a coffee bar with espresso and drip coffee machines. Finally, investing in a powerful, fast point of sale system to process transactions and analyze sales data is a must.
Do you need a special license to sell coffee?
You don't need a special license to sell coffee. Most of the licensing associated with coffee shops is similar to any other food and beverage establishment. These licenses are generally very affordable and easily attainable.