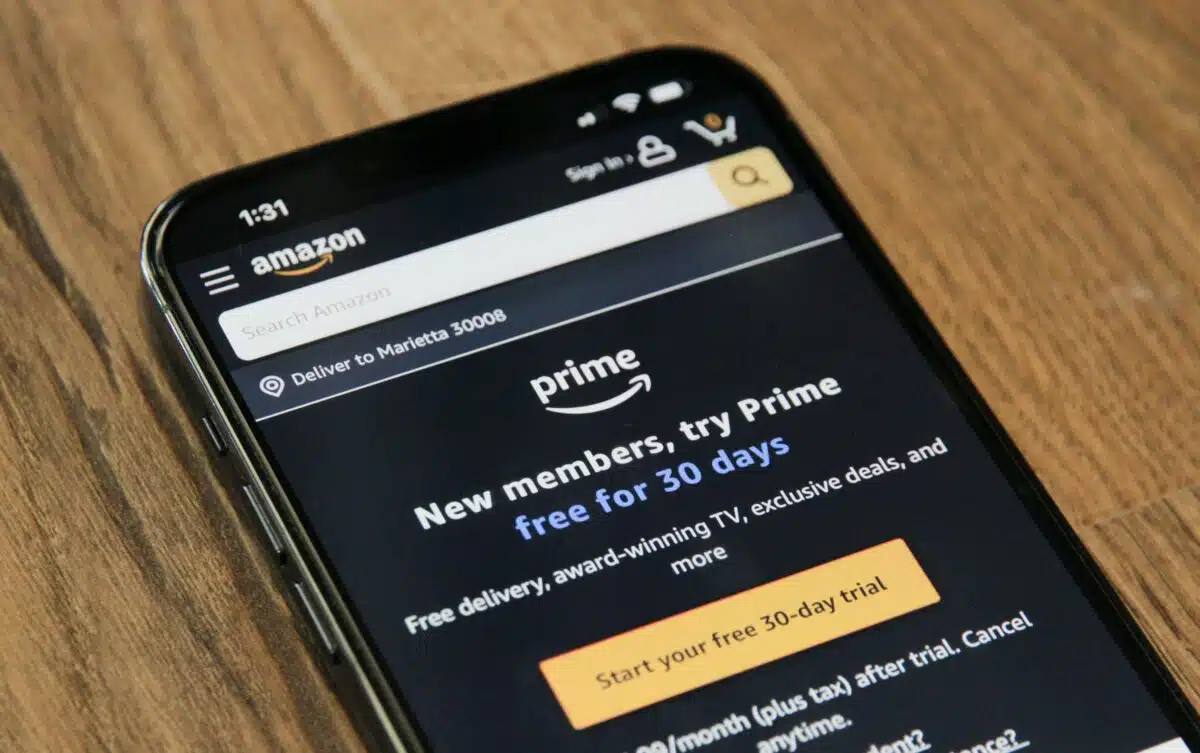 Loyalty programs have become an essential aspect of customer relationship management. All types of retail and service companies from the biggest eCommerce vendors to local coffee shops and cannabis dispensaries, have implemented rewards platforms. These programs keep customers engaged, content, and returning to their store or website. There are, of course, a variety of customer rewards and loyalty program examples to look at when implementing one for your retail company.
But in the end, it's most important that your rewards program make sense for you and your customer. Offer tangible benefits and savings to your clientele while increasing your customer base, retaining clientele, and encouraging higher spending. Read on for some real life examples from which you can build upon and try out for your business.
---
Table of Contents
Amazon Prime
Far and away, the most well-known and widely used eCommerce company is Amazon. It's no great secret that the online shopping giant is good at attracting customers. In fact, there are currently almost 150 million Amazon Prime members in the United States. Their loyalty program, Amazon Prime, is a paid access type of platform.
The reason that Prime is so successful is because of the benefits that it offers its members. For example, Prime members get free expedited shipping, rapid grocery delivery, extensive discounts and coupons, as well as video and music streaming services. While it might seem difficult to build a small business rewards program by emulating a loyalty program example from a company like Amazon, there are nonetheless some important takeaways that can be learned from looking at their model.
In any event, if you're going to charge your clientele membership fees for your rewards program, you must make it obviously worth their while. Considering the speed and convenience of Amazon Prime's free shopping and the many other benefits they offer, Amazon is providing its customers with truly outstanding service. Remember, though, the benefits of the membership should be advantageous both for you to acquire the customer and for the customer to continue shopping with you. Give them a reason to choose you over your competitor while still looking out for your bottom line and revenue.
Sephora's Beauty Insider
Another popular customer rewards program comes from French makeup retailer Sephora. "The Beauty Insider" program is built on a tier-based system. Members are given rewards and benefits based on reaching different thresholds of yearly spending.
The first tier, Beauty Insider, is open to anyone who joins. The next tier, Very Important Beauty (VIB), is for customers who spend more than $350 annually. Finally, the third tier, a Rouge Membership, is for members who spend over $1,000 a year at the store.
All members get point rewards on every dollar spent. However, members with higher rewards get access to exclusive events, products, and expedited shipping. By incentivizing based on tiered spending, Sephora encourages more purchases and bigger basket sizes. Essentially they are saying to their customers, why would you shop with our competitor when you can achieve higher total bonus points by sticking with us?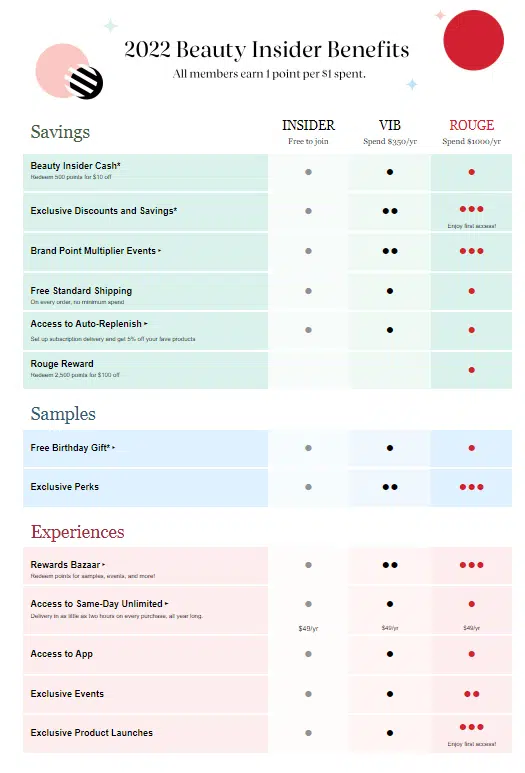 Peet's Coffee Peetnik Rewards
Another type of rewards program is based purely on points alone. Gone are the days of simple paper punch cards with one free coffee after ten purchases. Nowadays, modern points tracking is done digitally through apps and contact information.
Take the loyalty program example of Peet's Coffee. The company gives customers a point for every dollar spent at their shop. Shoppers also receive bonus points at sign-up, on the anniversary of their sign-up date, and on their birthdays. These points can be traded in for extra espresso shots, sandwiches, and even bags of coffee beans.
Peet's uses an in-app QR code scan to allow customers to easily access their accounts and compile rewards. In turn, this information benefits Peet's by providing the company with in-depth insights regarding customer tastes and shopping habits. These preferences can be used to inform segmented marketing outreach and tailored promotional material.
REI Co-op
REI prides itself on customer service. Their rewards platform follows this same philosophy and is one of the most highly regarded loyalty program examples. Shoppers pay a one-time charge of $30 for a lifetime membership. In return, the outdoor clothing and gear retail company offers an abundance of great value and benefits.
With the membership comes free shipping, extra discounts on REI brand apparel, and exclusive deals on rental equipment like kayaks and mountain bikes. In addition, the company allows you to bring back any items that you want to return within a year of purchase. Even if you wear boots through a muddy hike in the rain, you can still get store credit if you're unhappy with how they feel on your feet! REI also gives its members an annual rebate based on all purchases made throughout the year.
Again, this customer rewards program model works fantastically for both REI and its clientele. The company sells apparel and gear for adventurous people who want durability and reliability. That's what REI guarantees. As a result, REI's clientele is likely to keep choosing them for all of their clothing and accessory purchases.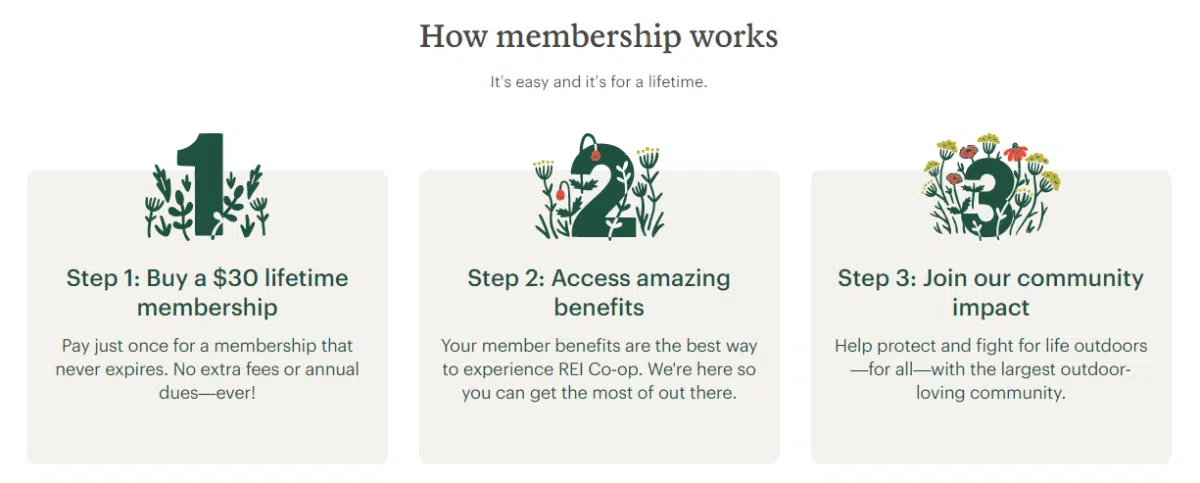 Office Depot Rewards Program
Many small businesses and organizations must frequently and consistently shop for office supplies. Within this industry, Office Depot has found unmatched success and market share. Part of their success is due in part to their rewards program.
Office Depot put in place a hybrid loyalty design, utilizing elements of both points and tier-based systems. All members get 2% cash back on purchases, but members that spend over $500 per year earn a higher 5% back in rewards. Additionally, Office Depot gives credits for recycling printer cartridges or for leaving reviews on the website. In this regard, it's a no-brainer for small businesses that use office supplies to sign up for Office Depot rewards.
KORONA POS Loyalty Integration
Investing in the right point of sale is a must for all retail businesses. And for dynamic customer rewards software integrations, look no further than KORONA POS. Our cloud-based system works seamlessly with loyalty platforms across all retail verticals. No matter if you're running a liquor store, dispensary, or coffee shop, we've got you covered. We partner with Bottlecapps, springbig, bLoyal, and more to offer each of our merchants the right option for their loyalty solution.
Best of all, our sales reporting and analytics will keep you informed with actionable insights to power tailored promotions and segmented marketing to your loyalty members. Give us a call today to learn more about our point of sale software and the rewards programs we work with.