Last Updated: May 11, 2022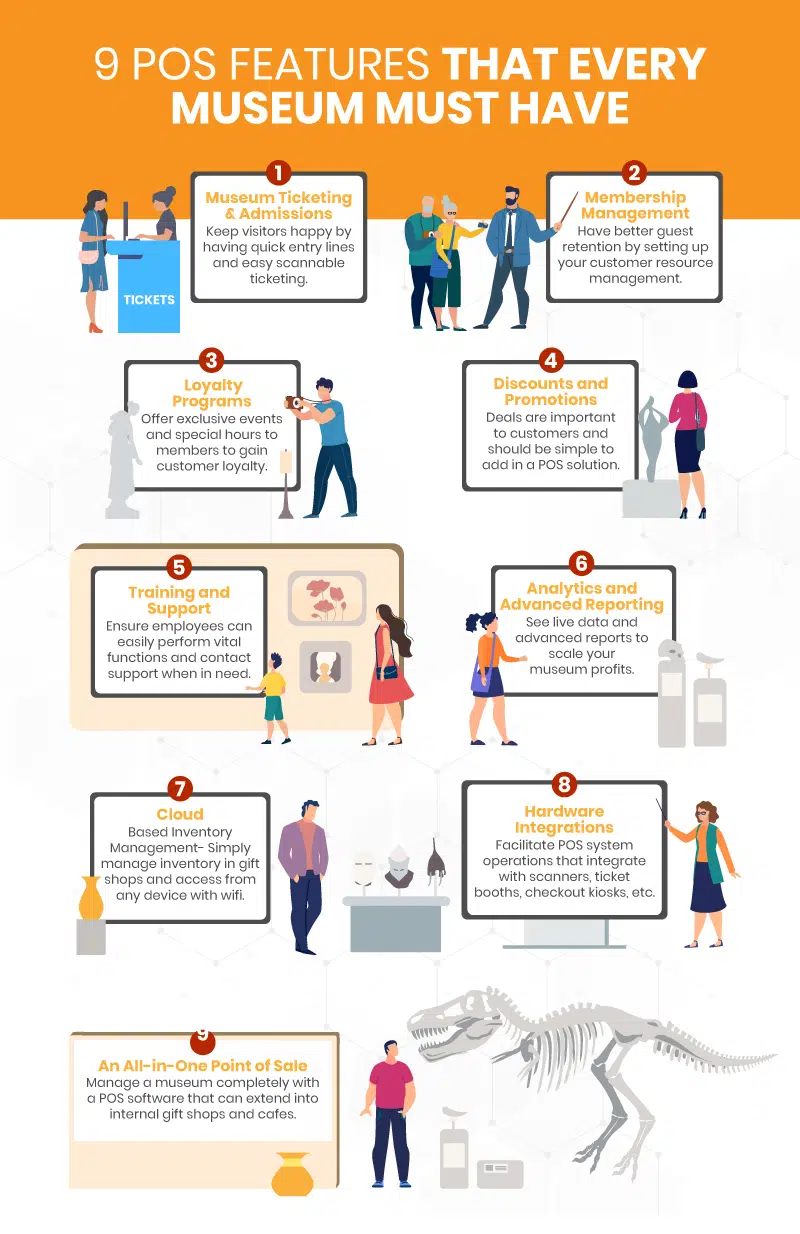 Operating a successful museum requires an incredible knowledge of so many different facets of a business. The content of the museum itself demands painstaking attention to detail and a vast inventory record. The layout of the floor should be easy to navigate and provide sensible transitions between displays and rooms. Managing ticketing, field trips, group discounts, memberships, loyalty programs, and special events are all entirely different challenges. Finally, the retail side of a museum usually features a gift shop, a quick service restaurant, and maybe a small bar or convenience store.
So it's important that your museum POS system can be an all-in-one solution. A system that can manage each facet of your museum provides better organization and structure to the day-to-day operations. So what museum POS functions should you be looking for in your point of sale solution? Let's take a look at several of the most important.
9 Important Museum POS Functions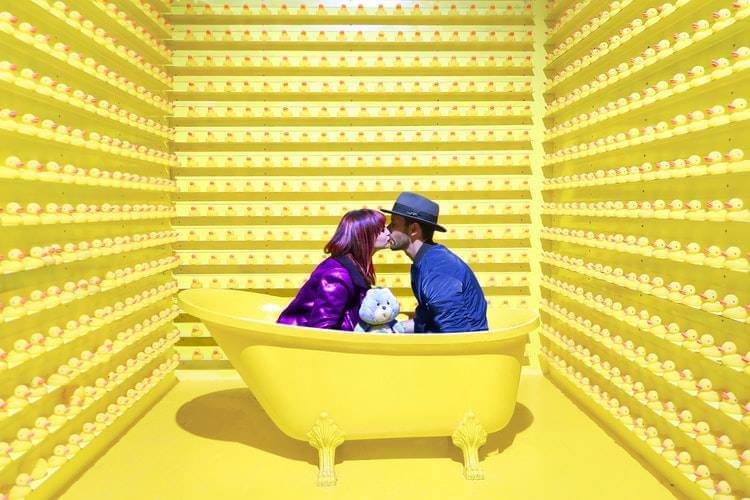 1. Museum Ticketing & Admissions
Your ticketing and admissions must be simple and efficient. This keeps your lines fast and short and your visitors happy. No one goes to a museum to be stuck in a line.
Your ticketing should also be scannable, allowing the information to be cached in your POS system. This ensures accurate and detailed data so that you can adjust for busier and slower times with discounts, promotions, group rates, etc.
Better yet, you can move your ticketing online with KORONA POS's eCommerce integration. Visitors can buy tickets, book events, and shop at your gift shop all from your website.
Finally, and this applies to all retailers, be sure that your POS credit card machine is compatible with EMV and mobile payments. For more information on this, give our EMV FAQ and Mobile Payment FAQ a read.
2. Membership Management
Membership recruitment is absolutely imperative for a successful museum. Your members keep you in business and help inspire the passion you need every day. Your museum point of sale should help all facets of the membership process, from recruitment to retention.
Start by setting up your customer resource management. This means collecting some basic information about your guests so that you can build email marketing and mailing lists. The more information about your customers that you're able to collect, the more actionable your data will be.
3. Loyalty Programs
Similarly, a great loyalty rewards program is crucial. Many museums offer an array of deals for their members: VIP events, free entry to special exhibits, special hours, guest passes, gift shop discounts, and more.
The more that your loyalty program is integrated into your POS system, the happier each member will be. Rewards should be tracked electronically and easily redeemable.
4. Discounts and Promotions
Whether rewards for members or just specials that your museum is featuring, applying them to your museum POS solution should also be fast and easy for you. Don't waste time and patience with a complicated process. Making minor changes to your pricing should be as simple and intuitive as a few clicks.
Learn More: How to Increase Museum Attendance: 7 Ways to Increase Engagement
5. Training and Support
And when it's that easy to navigate, each of your team members will be able to perform all necessary functions without calling for assistance and holding up lines. Also, be sure to find a museum solution with included phone support. Even with a great point of sale, running a museum is not going to be without its minor issues. Included support will give you more comfort throughout each of your business days. Plus, help with installation and initial tutorials will give you the confidence to teach your staff down the road.
6. Analytics and Advanced Reporting
Your museum point of sale solution should provide real advice to help your institution succeed. Whenever you run a special promotion, change your loyalty program, add new members, host an event, or change an exhibit, your POS should offer you clear action to take.
It's important to be able to see what worked and what didn't so that you can make any beneficial adjustments going forward. Data from your inventory management must be broken down into digestible pieces. Check out our blog on KORONA POS's ABC analytics system.
7. Cloud-Based Inventory Management
Inventory at your museum might be the biggest of your nightmares. You may not have as much turnover as a retail space, but you're often dealing with extremely rare and valuable objects. These need to be accounted for with a reliable inventory system. Keep all the data in the cloud as well so that inventory can be updated in real-time from anywhere.
There are many reasons to have a cloud-based system, but most importantly it means you can access your inventory with any device from anywhere with an internet connection.
See related: How To Manage Collections At a Museum
8. Hardware Integrations
Your museum's POS and event management system also must integrate with various hardware options to facilitate all operations.
Ticket booth desktops – For the most traditional way of purchasing tickets, museums can install desktop POS machines in each ticket booth. You can attach hardware peripherals to these, such as receipt and ticket printers, scanners, and credit card machines.
Mobile tablets – For added convenience and flexibility, add tablets to your checkout and scanning process. Team members can check out guests from anywhere on the museum floor.
Turnstiles and gates – Secured entry is critical, and turnstiles and gates help ensure this. Either can be integrated into your POS and ticketing systems.
Credit card machines – Contactless and mobile payments are a necessity, particularly in light of new procedures following COVID-19. Make sure these integrate with your POS system.
Self-checkout kiosks – Self-checkout kiosks add even more convenience. The device allows visitors to buy tickets, memberships, gift shop items, food and beverages, and more.
Scanners – Scanners for ticketed entry can be installed in your turnstile and gate area or handheld by employees working in your entry areas.
9. An All-in-One Point of Sale: Museum POS Functions for Your Entire Space
Your inventory management tools must also extend to all niches of your museum, including any gift shops, QSRs or perhaps a wine bar. With just one solution that does it all, you won't have to worry about the communication between multiple systems. Keep your inventory and track your sales with simple, inclusive reports. This saves you time and keeps more accurate data. In the end, a central system will keep your customers happy and your museum busy. A great museum POS makes reservations, memberships, and events easy, lines will stay short, your retail inventory will be stocked, and ticketing is straightforward.
If your museum needs an upgrade, give KORONA POS's free museum point of sale software trial a go. You can see for yourself how our software will make an immediate impact on your museum.
Get Started with KORONA POS today!
Tell us a little bit about your business and explore all features that KORONA POS has to offer. And there's no commitment or credit card required.