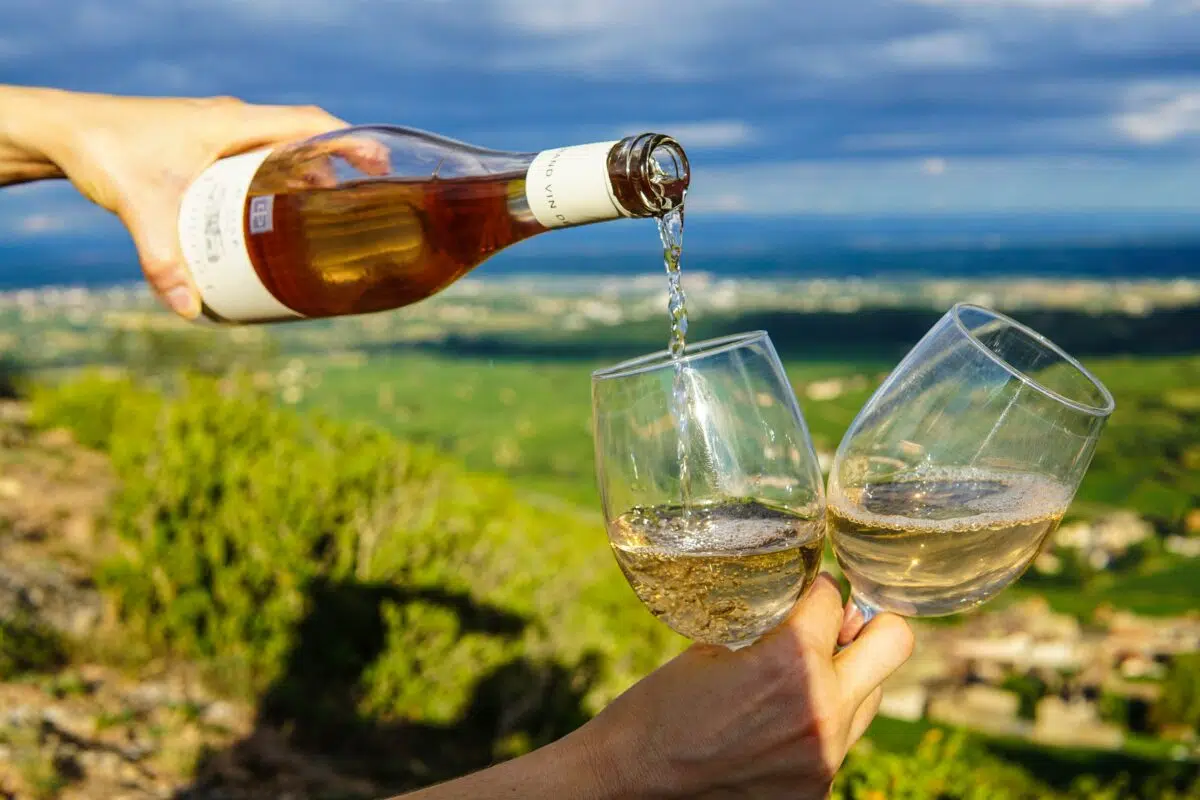 Opening a winery can be a terrific business opportunity for entrepreneurs. Although it takes significant capital investment to get going, it can reap big rewards once you're established. But what does it take to be a successful winery?
Winery marketing is crucial to having any success. Considering the startup and overhead costs of running such an establishment, you will need to have a consistent and steady flow of guests coming into your winery. Read on for a detailed guide about how to market your winery business.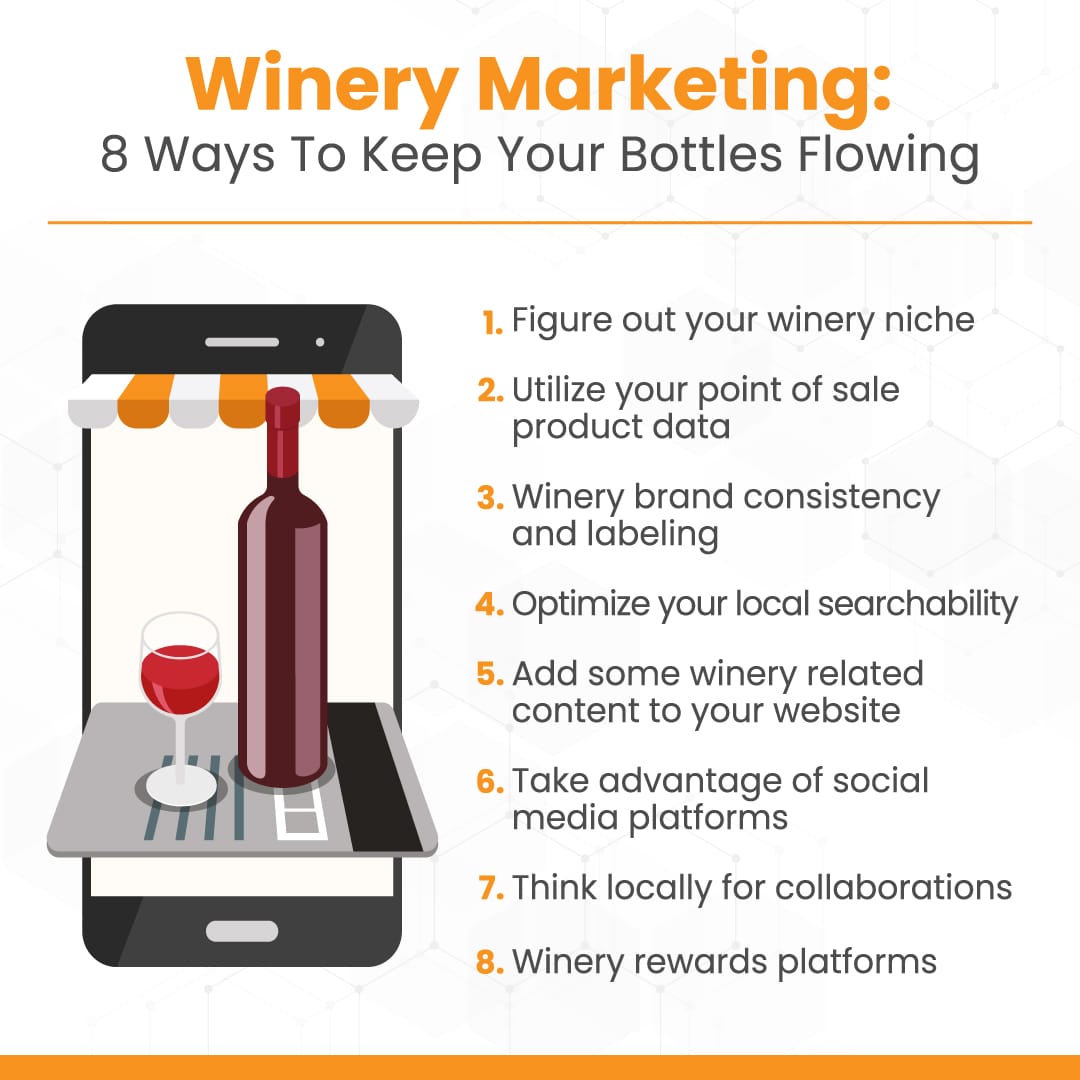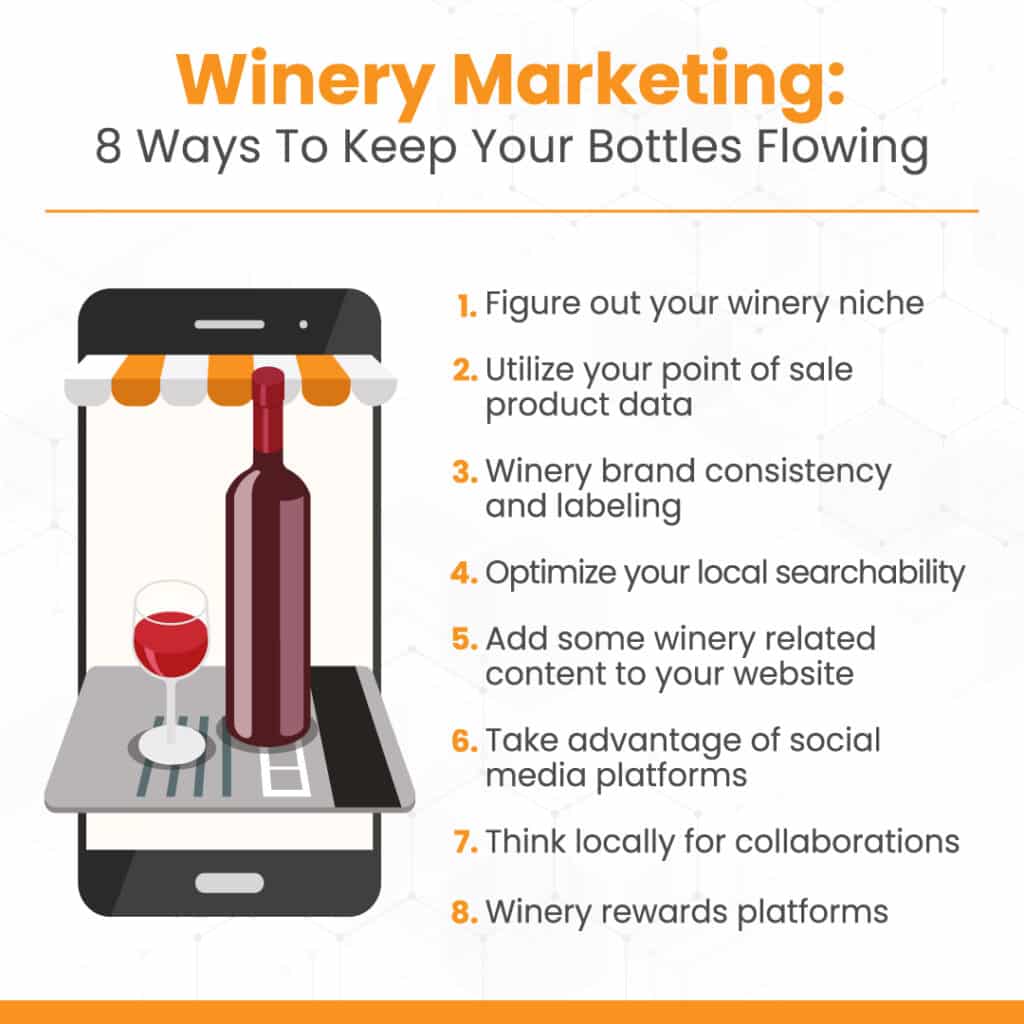 How To Market Wine: Know Your Winery Audience
First and foremost, get an idea of your target audience. Start by doing in-depth market research before you even buy land or begin building. Get a solid and thorough understanding of both your intended niche customer base as well as the nearby competition. Do you want to grow all of your grapes on your property? Will your tasting room be big enough to host weddings? What kind of wine drinking goes on within the local community? Once you have some of these questions answered, you can better prepare a strategic and meaningful marketing plan.
Read also: How To Organize a Wine Tasting Event: A Quick Guide For Wine And Liquor Stores
Tailor Your Wine Marketing Content Based On POS Sales Data
Answering these questions is essential to knowing how to curate your marketing campaigns to target the right consumers. Once you're up and running, you can always tinker your promotional material and strategies using sales data.
KORONA POS for wineries comes with an array of product performance and customer purchase analytics. Break down data by seasons, grape varietals, and demographics to get actionable insight to drive your targeted marketing emails and more.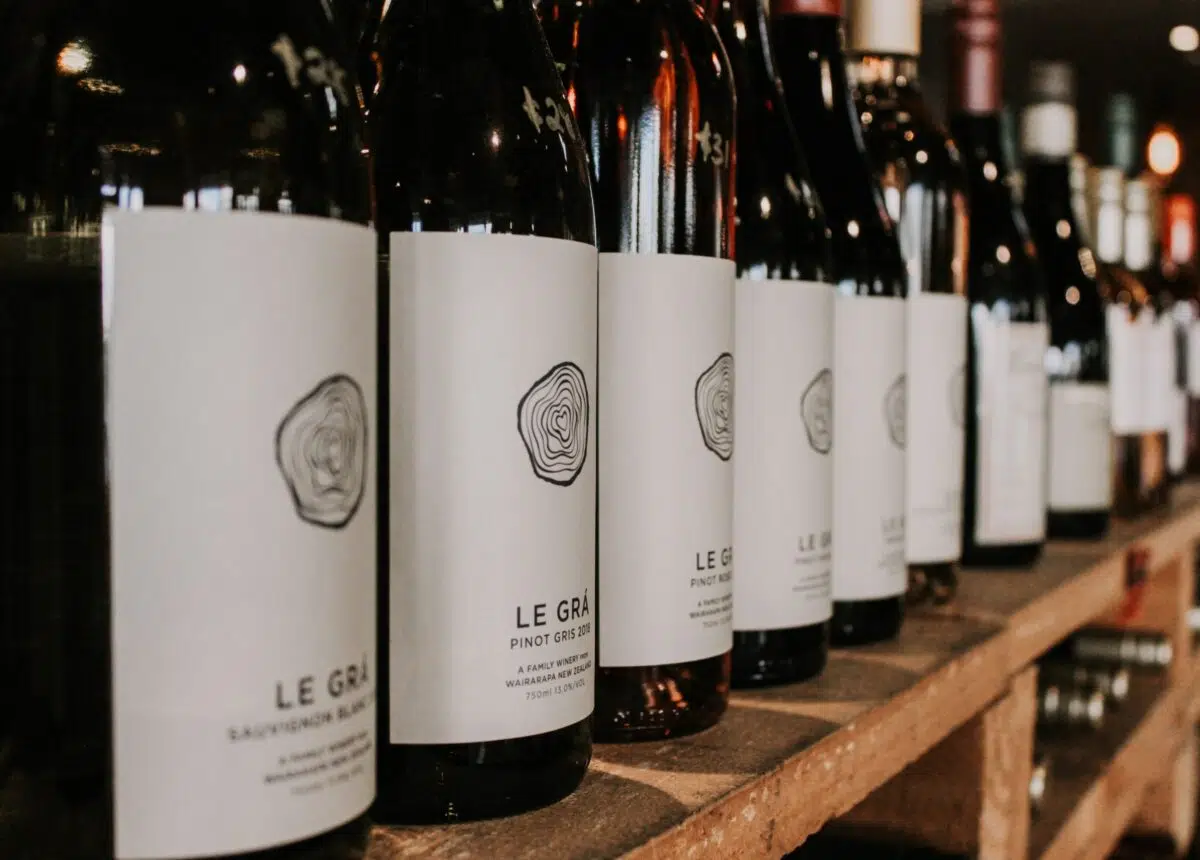 Consistent And Prominent Winery Branding Goes A Long Way
Your logo and name should relate thematically to your story. Likewise, your winery tasting room and menu offerings should have the same vibe and energy. If you're selling Austrian-style wine with Germanic food pairings, it won't make much sense to decorate your dining room with palm trees and pastel colors.
Winery brand consistency is hugely important to maintaining recognition. Keep this cohesion on all platforms. Whatever logo you have on your wine bottle should also be at the top of your winery website and on all your social media platforms. KORONA POS offers a fully customizable eCommerce solution so that you can design all of your landing pages to be naturally and genuinely cohesive and on brand. Omnichannel consistency will ensure strong brand awareness and a broader customer base.
See related: How Do You Start Your Own Wine Brand
Keep Improving Your Winery Local SEO
If you want to be found by consumers in your area, you need to have great local SEO. The first order of business is to make sure that your Google Business profile is optimized. Check that the address, phone number, and hours of operation are all accurate.
Provide as much relevant information in the profile as possible, including information about your winery's focus as well as a thorough description of what you sell. Ideally, you will one day make it to the Google Map Pack, which features select businesses for local searches.
For more information on this topic check out this article: What Is Google Map Pack? Increase Your Business's Ranking
Winery Content Marketing
Another useful SEO tool is content marketing. Think about starting a blog on your website so that your company comes up in the search results for certain wine-related queries. Have a staff member write about topics that are educational and useful to folks that could potentially buy your product, or visit your winery.
For example, if you sell pinot noir, you can do a post about the history of growing that specific grape in your region. Include some pictures and links to show people where they can learn more about the topic. Finally, link the readers to your eCommerce website showing what you offer for specific pinot noir bottles and cases. Adding relevant information will help increase more traffic to your website landing pages, generating more wine sales and winery visitors.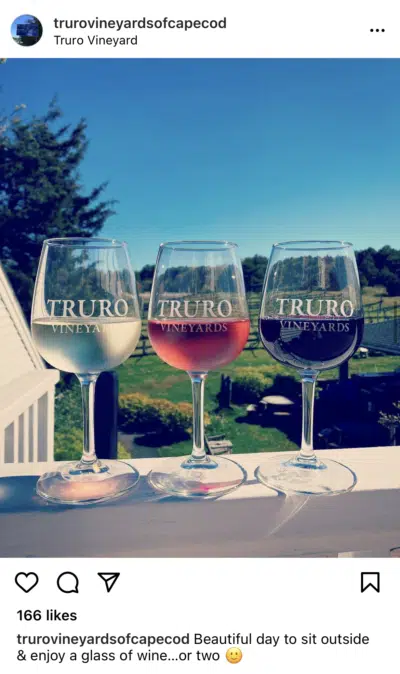 Winery Social Media
Take advantage of social media platforms like Instagram and Pinterest. Post pictures and videos showing the space and personality of your winery. Do you have beautiful sunsets with grape vines draped across the foreground? Great, post photos of that. Smiling wedding parties cheersing your wine in a flower covered tasting room? Even better.
Social media marketing is about telling your story. As such, you can post a variety of content that helps the audience better understand what you're all about. While you won't be able to sell booze directly through Instagram, you can certainly let your followers know about promotional deals, food specials, and seasonal offerings. Consider incentivizing your guests with a free drink if they tag your winery in their posts. Customer-generated posts are a great way to build up new followers and build more of a word-of-mouth following.
Local Partnerships And Outreach
Engage with your community by doing collaborations with local chefs. Cross-pollinate each other's businesses by introducing clientele from local businesses. Host an event like a BBQ picnic, a wine history class, or even a cooking tutorial to showcase your space and your wines to new guests.
Establishing relationships with local business leaders can go a long way. Plus, community-based events can drive cultural cohesion and increased cultural exchange. You can even consider hiring a local band to play a concert at your winery. It's a win-win for everyone involved.
Winery Loyalty Programs and Wine Clubs
As we all know, acquiring new customers is one of the hardest things to do in the retail business. Therefore, loyalty and rewards programs are an essential marketing tool to keep your winery guests coming back. In fact, considering that wine is the type of product that customers continuously purchase and consume, it is a perfect industry for a loyalty program or wine club.
KORONA POS integrates with dynamic and comprehensive digital rewards program bLoyal. Use your sales data and customer purchase history to make the most of your loyalty platform. Remind your customers exactly what they love to drink, and reward them with bonuses for continuously coming back to your winery.
KORONA POS For Wineries
Equip your winery with the best point of sale software on the market. KORONA POS offers optimal technology for facilitating all types of winery transactions and promotions from limited happy hour time prices, to gift shop purchases, and even event ticketing.
Our built-in inventory management and product performance reporting will make sure that you have a complete understanding of the health of all of your products. Give us a call today to learn more about our winery point of sale and schedule a demo!
FAQs: Winery Marketing
How do you promote a winery?
You promote a winery by making your business easily searchable, as well as reaching potential clientele through multiple channels. Make sure your Google profile and website are optimized. In addition, utilize social media marketing and loyalty programs like a wine club. 
Is a winery a profitable business?
A winery can be a very profitable business as long as you get enough customers through the door. Opening a winery requires significant capital investment. It's crucial to do market research to know who your niche market is. Finally, promoting your winery with all available marketing tools is a must.
Who is the target audience for wine?
There are all different types of target audiences for wine. Depending on your location and the type of wine that you sell, your product can appeal to many different demographics and tastes. Still, it's essential to do some market research to get a firm grasp of who your target market is before you open your winery.