Last Updated: February 3, 2022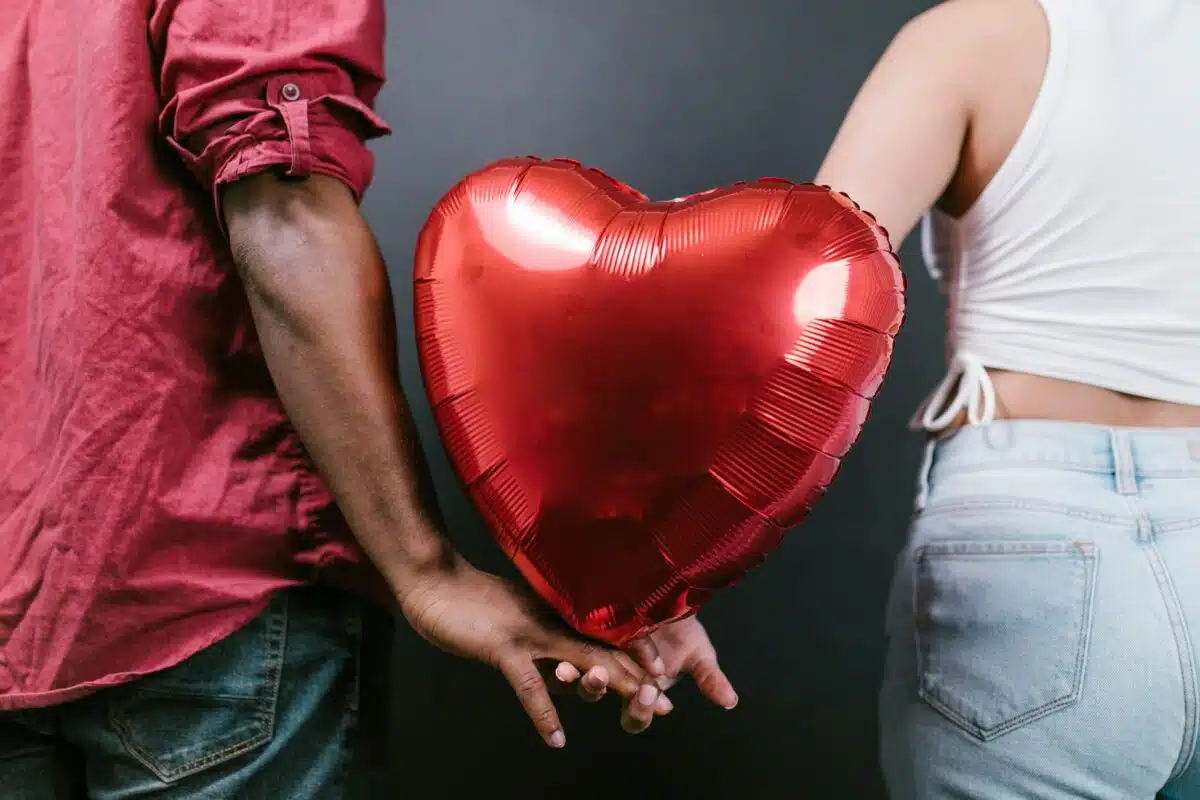 After Valentine's Day spending hit a record high of $27.4 billion in 2020, that number dropped to $21.8 billion in 2021 due to pandemic-related restrictions. But last year the numbers were much more promising. As we're getting closer to the lover's holiday later this month, the National Retail Foundation expects Americans to spend nearly $26 billion, making it the second-highest V-Day revenue in history. Ideally, retailers will start planning for all holidays with plenty of time to spare. But if not, don't worry. There are plenty of easy ways to prepare last minute as well.

You don't have to be a florist or confectionary merchant to take advantage of the spike in sales. It's easy to run a simple promotion, create some gift sets, or even set up a gift-wrapping station. Start 2022 with effective marketing strategies and set yourself up for a successful remainder of the year. So let's take a look at some of these last-minute Valentine's Day marketing tips.
1. Start a Few Promotions
There is no better way to start planning for the holiday than by coming up with a few great promotions. Keep it simple with some gift baskets, bundled deals, and other Valentine's themed ideas.
Help inspire your shoppers with promotions. And use it as an opportunity to cross and up-sell. Up your average transaction value while moving through your inventory at the same time.
Be sure to monitor each promotion carefully with your retail POS reporting and analytics. You never want the deal to be so good that it hurts your bottom line.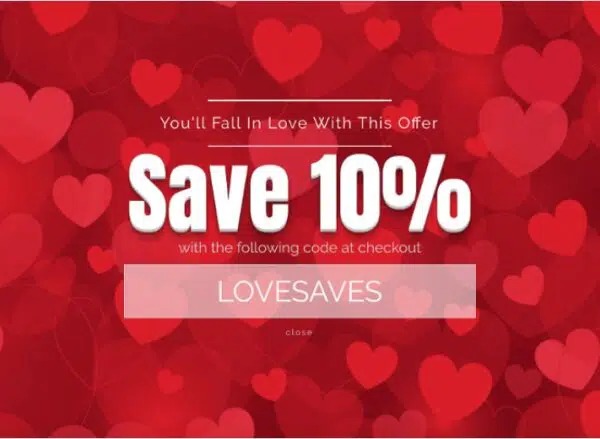 2. Marketing Valentine's Day With A Themed Area of Your Store
Keep your retail space clean and well-organized with structured areas. During the week leading up to Valentine's Day, add a special section solely devoted to the holiday. This helps your shoppers quickly find what they're looking for. And for those who had forgotten the holiday, it's a good reminder that they may want to grab a few things for that special someone.
You can change up your online store, too. Add some banners on your homepage to grab attention and promote any Valentine's sales you're running.
3. Come Up With Some Original Ideas
Keep your store fresh with some unique ideas. Like we mentioned earlier, any type of merchant can participate in the festivities. For those of you that don't sell products that easily fit the bill, use some creativity to make it fun and engaging.
Stay away from the pink and sappy stuff. Be fun and different to make your brand stand out.
4. Remember That Some People Are Shopping for Themselves
V-Day is growing in popularity for single people, too. Instead of wallowing in self-pity, many have decided to treat themselves. For merchants that don't sell more traditional Valentine's Day products, think about what items you could market to all the single people.
Additionally, you can target people buying something for their significant other. Just because they're getting a gift for someone else doesn't mean that they shouldn't also get a gift for themself while they're there.
5. Add Options for Kids, Parents, and Pets
Valentines Day is a holiday for all types of love! Consumers are expanding their Valentine's Day gift-giving to other loved ones and especially to their pets. As for your clientele who haven't considered this, it's another opportunity to give them the idea!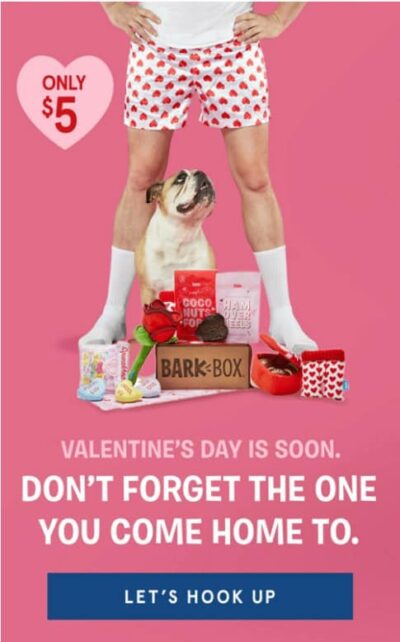 Like most consumer trends, spending on gifts for pets has increased exponentially over the past decade. There are now more pet owners than ever, and with so many remote workers, Americans are spending an unprecedented amount of time at home with those pets. It seems likely that this trend will continue. You don't have to be a pet store owner to sell a couple items for furry friends. Many types of retail shops can try adding pet-loving gifts for Valentine's day 2023.
6. Valentine's Day Marketing Tip: Put a Twist on Your Products
Spruce up your product line with some Valentine's Day twists. Create promotions and packaging that are V-day themed with the same products you typically sell. Think about making small tweaks that can turn an item that is seemingly unrelated to Valentine's into the perfect gift for the occasion.
For example if you sell cookies, switch up the shape to hearts for the week of Valentine's Day. You can also consider adding an extra touch, like a flower or card to the top of the box to really seal the deal. This is a great way to get your regulars to come back and to acquire new customers as well.
7. Give Shoppers Gift Ideas
Some of the best-selling Valentine's Day shopping items are pre-made gifts and product packages. Put together creative gift bundles and gift guides. Shopping for Valentine's Day is a daunting task for a lot of people. Help them out. They'll come to you for future holidays, too.
Educational materials and DIY stuff are more popular than ever. People want to buy things that require a little bit (but not too much) work. Think about things like cocktail sets, bonsai kits, and paint-by-numbers kind of stuff.
8. Offer Some Free Items for Inspiration
This isn't just a Valentine's Day marketing tip but a tactic to use all year long. If you can let shoppers try it out, even better. There's no better way to inspire trust in a product than by allowing them to experience it before buying.
An alternative would be to add a great return or exchange policy. People will feel a lot better about giving a gift if they know that the recipient can return it if they don't love it (even though it's an annoying move).
9. Make It Funny
Keep everything light-hearted. There's no need to make the holiday as serious as some people take it. If you're stretching it to make some products stand out as Valentine's-related, at least make people laugh.
The funnier you are with your products, the funnier the gift giver can be with the recipient. Add a twist like this makes your brand and the shopping experience that much more memorable.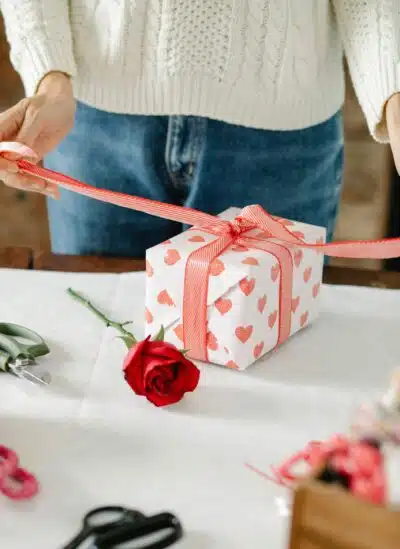 10. Create a Gift Wrapping Station
This could be the most important Valentine's Day marketing tip of all. People hate wrapping presents. You have to hide it from the recipient. Probably have to buy new wrapping paper, too. And then the paper sits in your closet for the next year. And it falls over every time you open your closet door. But then the next year, you forget you have it and you buy new paper. And then you never have the right tape either. And even if you do have all of it, the wrap job never looks good.
Help your shoppers out. Put a prominent and obvious gift-wrapping station by the front of your store. Valentine's Day shoppers will easily be convinced to get their significant others a gift and cross it off their list of things to do.
FAQs: Valentine's Day Marketing Tips
When should you start marketing on Valentine's Day?
The question of when you should start your Valentine's Day marketing campaigns has no single answer. However, it is advisable to start Valentine's Day marketing at least a few weeks before the holiday because that's when customers start buying gifts for their loved ones. It is even more crucial to advertise early if your product is customized and has a longer delivery time.
What sells the most during Valentine's?
The top-selling Valentine's Day items are jewelry, clothing, candy, flowers, greeting cards, and wine. Many people will actually buy several different gifts for their significant others or whoever else they celebrate the holiday with. Romantic dinners are also very popular amongst consumers on V-day.
What are the most popular places to buy Valentine's Day gifts?
Department stores are where most people plan to buy their Valentine's Day gifts. Others shop at discount stores, and many shop through eCommerce jewelers and florists for the added convenience and variety. Finally, liquor stores and gift shops certainly see a solid uptick in sales for the V-day week.