Last Updated: March 11, 2021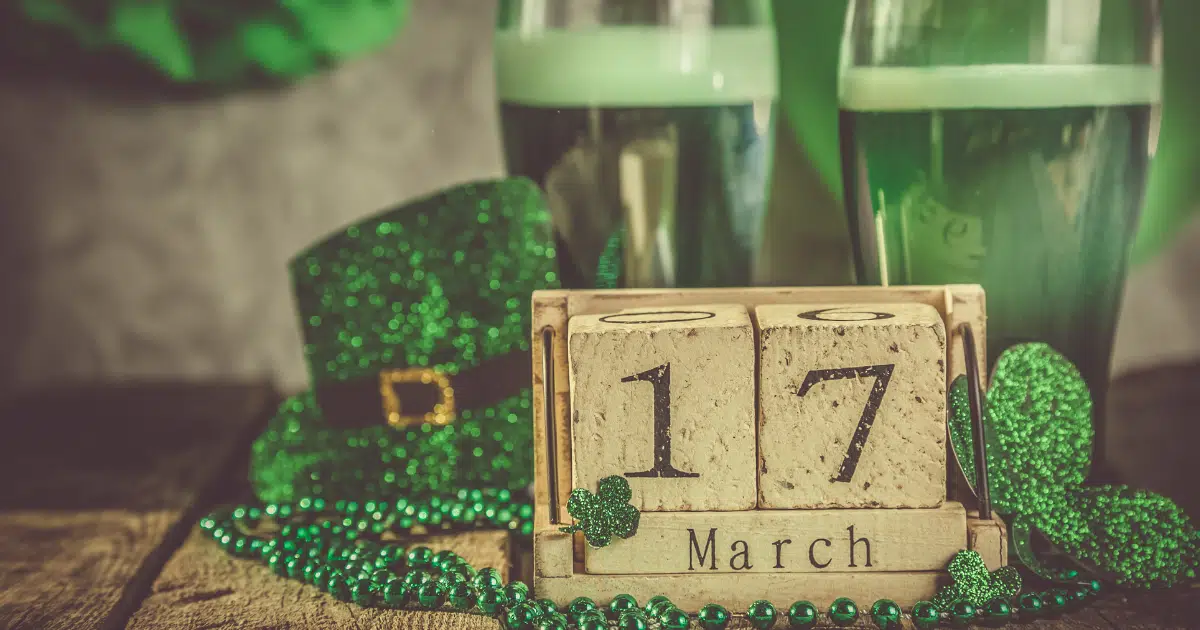 St. Patrick's Day is just around the corner, and it's another holiday that retailers can take advantage of with some simple promotions or marketing campaigns. While it's not on the level of Black Friday or Valentine's Day, there is a definite surge in consumer spending leading up to the holiday. In fact, consumer spending on St. Patrick's Day is expected to reach nearly $6 billion this year, with over 50% of consumers planning to celebrate the holiday in some way.

While most of St. Paddy's Day surrounds beer and whiskey, there are some easy ways for retailers to show their Irish pride and bring in more sales during the holiday. It's a pretty universally celebrated holiday, especially for younger people. So check out these St. Patrick's Day marketing ideas.
1. Celebrate St. Patrick's Day with Window Displays
If you have a brick and mortar store, a great window display and outdoor signage is such an important first impression to make. It'll impress those who are arriving to your store and help draw in some passersby who weren't even planning on entering.
This is important to have any time of the year, but it's especially critical during competitive holidays like St. Patrick's Day. Let your guests know that you're celebrating the holiday by making on-theme creative signs and displays that grab people's attention.
Add plenty of color and clovers to your displays to make it extra Irish. If you own a gift shop or souvenir store, it's easy to add some St. Paddy's Day flair to your everyday items. But any retailer can come up with ways to make their products more festive for the holiday.
2. Put Together St. Paddy's Gift Baskets
Shoppers love convenience. One great way to add convenience to the shopping experience is to help make their decisions easy. Gift baskets pair great products together in a decorative way, giving shoppers new ideas for items they need or want to give to a friend or family member. Plus gift baskets are great opportunities for cross-selling. Bundling multiple related items together will increase your average transaction value while also giving your shoppers a deal.
Spruce up your gift baskets with St. Patrick's Day themed items. For liquor stores, this is easy. Pair Irish beer and whiskey with attractive packaging. Make these items easy to bring to a party or give to a friend.
3. Decorate Your Retail Space
Add some St. Patrick's decorations around your store. Deck out your entry and spend some time sprucing up your POS marketing area. Remember, this is the last point of contact you're guaranteed to have with your shoppers, so it's important to leave a good impression. A positive final interaction means they'll be more likely to tell their friends about the experience and to return themselves.
Add some novelty items and impulse purchases near your point of sale to encourage people to grab a few small things while they're waiting in line.
Also spend time on creating in-store marketing displays. Great merchandising will help guide the shopping experience. Holiday themed displays are an easy way to get started on this. Come up with a few simple promotions to run. As with any promotion, conduct sales analysis and generate reports, first, to confirm that the sale will be beneficial to your store's bottom line.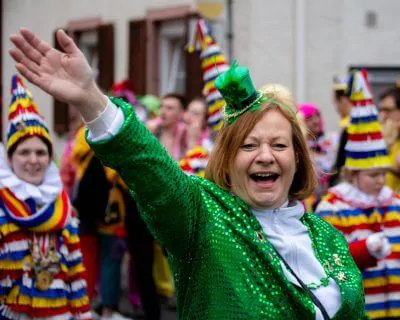 4. Ask Your Team Members to Dress for the Occasion
While decorating your store for the holiday is a great way to market your brand, you also want your team to be on board. Encourage your staff members to look the part during St. Patrick's Day.
It's not hard to wear a bit of green, throw on some pins and maybe a little leprechaun hat. If you have any staff who are Irish or have Irish heritage, even better. And if you have a few redheads, you're totally set.
Talk to your staff beforehand and make sure everyone is comfortable with the idea. Get creative and ask them for any additional ideas for getting everyone involved.
5. Host a St. Patrick's Day Party
Events are always a great way to get people into your store. Wine shops and liquor stores often host tastings, novelty retailers hold educational events to get more people interested in their products, or bike shops might host a community ride event.
There are ways for any type of retailer to get involved in the community by hosting a St. Patrick's Day party. Add some themed elements and you're set.
Just make sure to get all proper licenses if you're serving food and drinks. Many retail stores aren't authorized to sell or hand out items that can be consumed, so check with your local government first.
6. Give Some DIY Tips
For stores that attract DIYers, offer them some tips on how to decorate their home or workplace. Cater to consumers who are looking for unique recipes, gift ideas, St. Patrick's Day clothing or accessories, or decorations.
Use both your in-store merchandising and your social media presence to give your loyal customers some tips. Again, being helpful and giving your shoppers advice is another great marketing method.
7. Offer Discounts or Free Products
Host a St. Paddy's raffle, contest, or giveaway. There are so many ways to get creative here and boost your St. Patrick's Day marketing efforts.
Hide gifts around your store for people to find.

Give a big prize to the best-dressed shopper who comes in.

Offer St. Patrick's themed prizes to stay on point.

Host a storytelling contest in honor of the myths surrounding the holiday.

Hold a "Luck of the Irish" raffle draw.

Hand out green items or gift baskets.

Organize a trivia contest event and give discounts or product prizes to the winners.

Use your social media to give away prizes, too.
There are so many ways to get involved. Small contests with the prospect of free items are an easy way to bring in shoppers.
8. Run Promotions Over Several Days
Start early! You don't want to plan all of this for just a single day. Use your St. Patrick's Day marketing to attract shoppers before the holiday, especially if you sell related clothing, alcohol, accessories, etc.
Likewise, there's no need to wrap it up on March 17. You can keep marketing spring items and leftover St. Paddy's gear to try to get rid of as much inventory as possible.
9. Go More "Green" at Your Small Business
Use St. Patrick's Day as an excuse to go "green" at your store. Earth Day is just a few weeks following the holiday so it's a great way to start your marketing for that day early, too.
Start with reducing waste, reusing as much as you can, and recycling all items that are possible to do so.
Reconsider your suppliers and make sure they're using more eco-friendly packaging.
Check your appliances for their efficiency and look into new options if any are too old and wasteful.
Educate your team and your shoppers. Offer St. Patrick's Day reusable shopping bags instead of paper or plastic. Put your brand on them and shoppers will spread the word for you.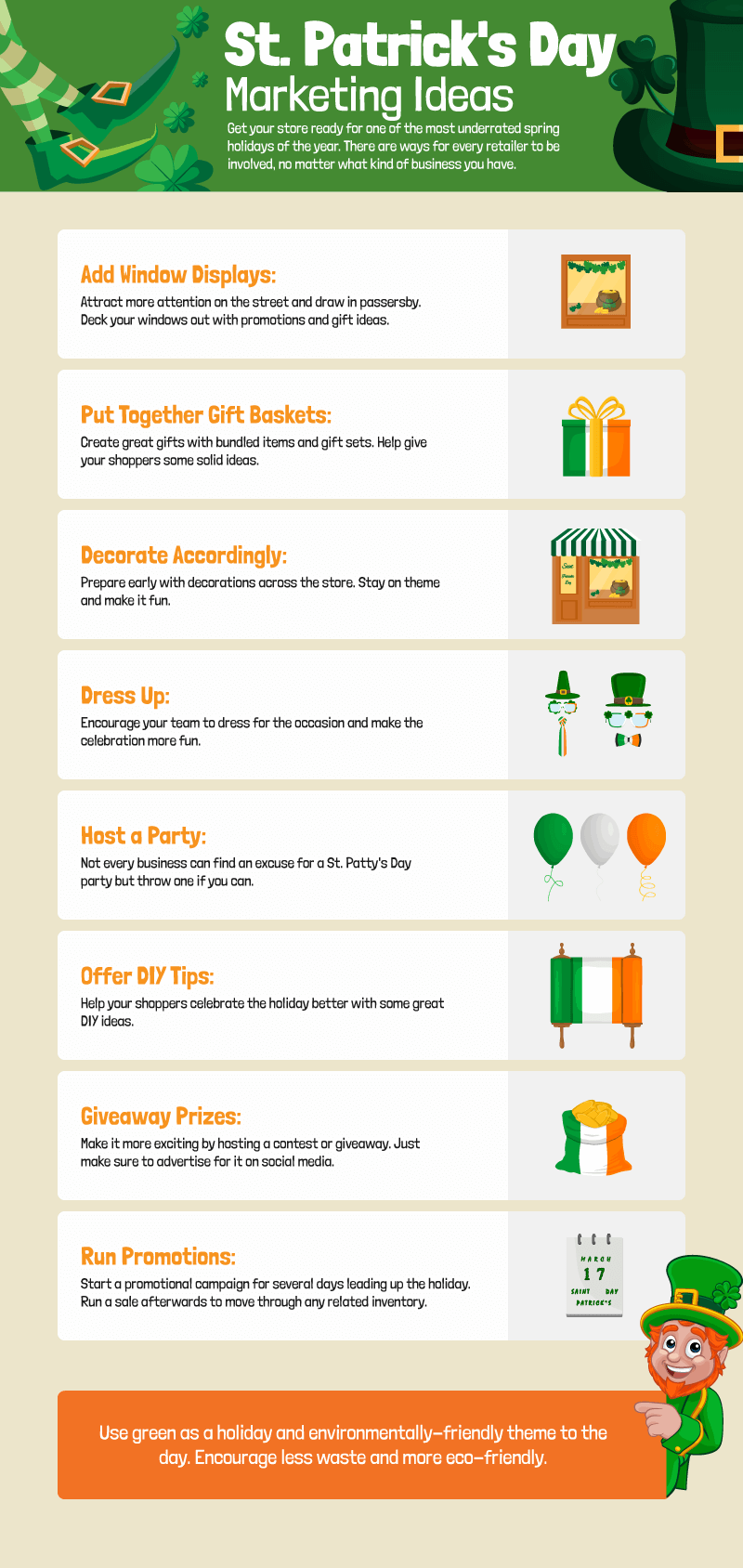 KORONA POS St. Patrick's Day Marketing Ideas
There are so many ways to market your store for any holiday. Just remember to have fun with it and have a plan to get started with plenty of time. It doesn't need to be anything in-depth; even doing just one or two things to take part in the holiday will increase attention to your store and help boost your sales for this spring holiday. Check out our other holiday guides below, too!
Get Started with KORONA today!
Tell us a little bit about your business and explore all features that KORONA has to offer. And there's no commitment or credit card required.