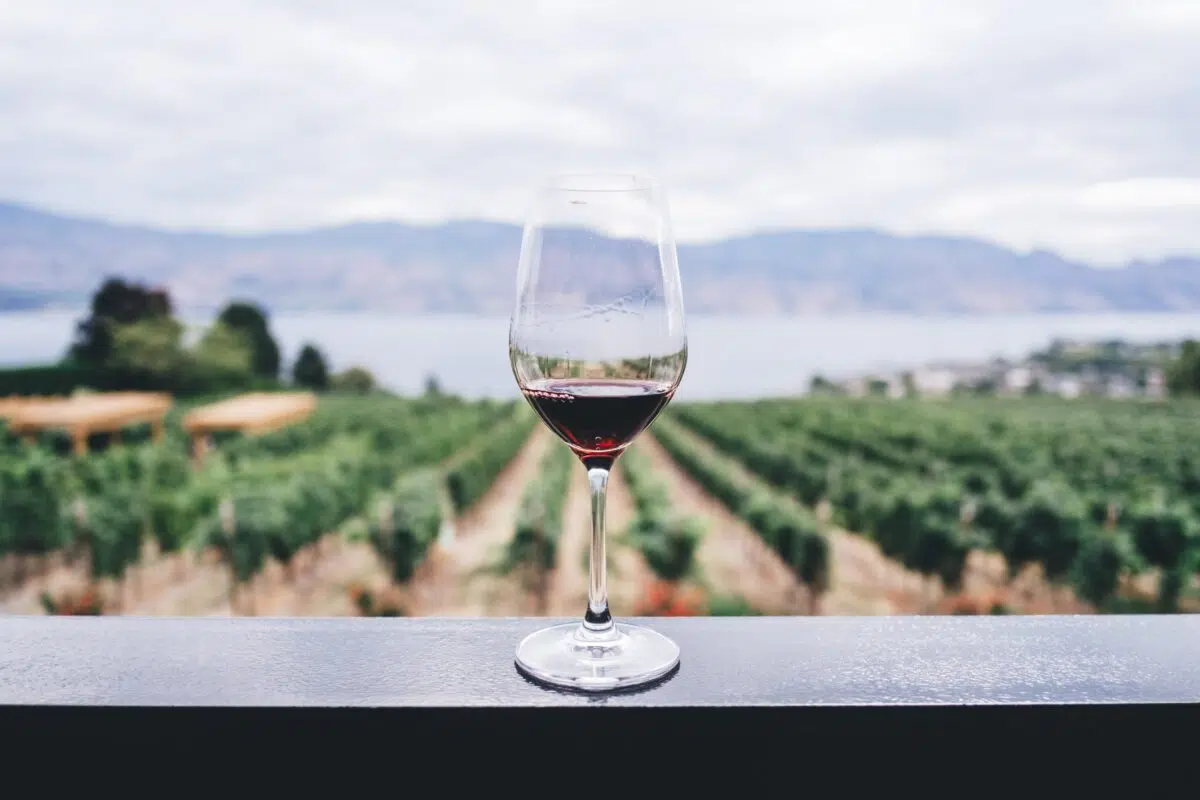 Artisanal beverages are a consistently growing industry. The increasing momentum among consumers of locally-sourced food and farm-to-table eating and drinking has opened up many opportunities for many types of cultivators, brewmasters, and vintners.
Alongside the increasing demand for local wine is the desire to sit and have a drink on-site. In fact, more than ever, wineries are booked out years ahead of time for weddings and other celebrations. And even on days when there are no special events scheduled, people still flock to wineries for their beautiful settings and great wine.
So opening a winery can certainly be a profitable enterprise if done well. They can be highly profitable and rewarding operations to run. But how much does it really cost to open a winery? Typically, you can expect to pay between several hundred thousand and several million dollars to open a winery, depending on many factors. Check out the rest of the blog to learn more about the cost of starting a winery business and learn if it's the right fit for you.
How To Build A Winery 101: Figure Out What Kind You Want To Operate
Before you get started, there are some essential choices to make about what kind of operation you want to run. First, will you grow your own grapes, or source them from another producer? Second, will you ferment and bottle the wine yourself? And finally, will you have a tasting room, bar, and/or restaurant? These questions will have a big impact on your start up and overhead costs.
Winery Start-Up Costs: Purchasing Vineyard Acreage
Cultivating wine grapes demands specific climate and soil criteria. Most places are simply not suitable for good winemaking. Thus, finding a location that offers the right environment to grow great vines is no easy task.
Most winemaking grapes generally enjoy rocky, sloping soil with good drainage. They also prefer to be on a southward-facing slope, to soak up as much of the sun as possible. However, each varietal has different environments that should be investigated and considered before deciding on what to grow and where to grow it.
As you can imagine, property owners in regions with proper climate and soil are aware of the value of their land for potential winery entrepreneurs. Hence, vineyard-ready land will cost you at least $35,000 an acre for something high-quality. Considering that you need about 20 acres of land to be a profitable vineyard, you're looking at $700,000 in real estate at the bare minimum.
How Much To Start A Winery Without A Vineyard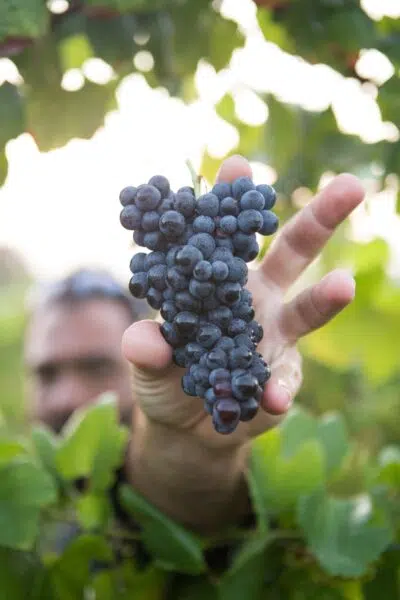 A fair amount of wineries will actually find it advantageous to outsource all, or a portion of, their grape production. Some of these wineries operate in areas that are unsuitable to grow grapes, or, at least, only a select few varietals. For example, they might be located in places where winters are too cold or the soil is too wet. To compensate, these businesses will choose to purchase their grapes from another vineyard and then ferment and bottle on site. Other wineries will grow what they can on-site and then supplement their needs by purchasing from other producers.
Many of these wineries have beautiful facilities that operate in communities with many wine drinkers. Often, this type of set up makes sense for businesses that see a clear target audience and local niche with high demand. A great tasting room or a seasonal outdoor picnic area will certainly attract new customers, too.
The costs associated with purchasing vineyard-ready acreage will be eliminated with this type of winery. However, operators will have to work out contracts with other growers which will cost them about $1,000 – $4,000 per ton for grapes, depending on the varietal and location.
Opening A Winery Tasting Room: What Setup Do You Want
Structurally, there is a lot of variation available if you plan on building a place to have customers hang out and taste wine. Do you want a free-standing structure where you will simply pour drinks? Or do you want to install a full commercial kitchen adjacent to the tasting room?
The popularity of vineyards as locations for events, such as weddings, is worth considering for increased long term marketability and profitability. Nonetheless, this type of endeavor will require an additional significant amount of capital. For basic structures without a kitchen, you can expect to spend anywhere from $100,000 to $500,000 for a tasting room. However, structures with the capacity to cook and furnish for formal events will require a larger investment – typically, $500,000 to over $1,000,000.
How Much Does It Cost To Start A Vineyard: Development And Cultivation Infrastructure
If you decide to purchase an area to run a vineyard, you must outfit the land with extensive grape-growing infrastructure. First, you need to install trellises (the wooden structures that hold up the plants). Then you have to actually purchase and plant the vines. Finally, the vines must be protected with fencing to keep hungry mammals away from the fruit.
Labor costs are some of the biggest expenses in this part of building a vineyard. Virginia viticulture specialist Tremain Hatch estimates that, in his state, the price of building out your cultivation infrastructure will be about $22,000 an acre. Though this number fluctuates significantly based on location, it will be expensive regardless (outfitting trellises and vines in Sonoma costs would certainly be more expensive than rural Virginia). Even at the lower end of the scale, this will cost almost $500,000 for a 20 acre vineyard.
Winery Licensing And Permits
Your winery will need to apply and pay for a basic business permit, food production license, and a liquor license. Fortunately, these permits are not too heavy of a financial burden compared to other industries, such as cannabis. In fact, at the federal level your permit does not require any payment at all.
State business licensing will cost you a couple hundred dollars. In addition, depending on what kind of operation you run and licensing you apply for, some states will require you to complete a food production application permit. This will also cost several hundred dollars.
Finally, states have liquor license permits. These are the most costly of all license fees and will generally be assessed on a sliding scale based on the amount of volume the winery does. For small production vineyards these permits will only cost $100 to $200. However, for larger operations the annual fees can amount to $1,000 and up.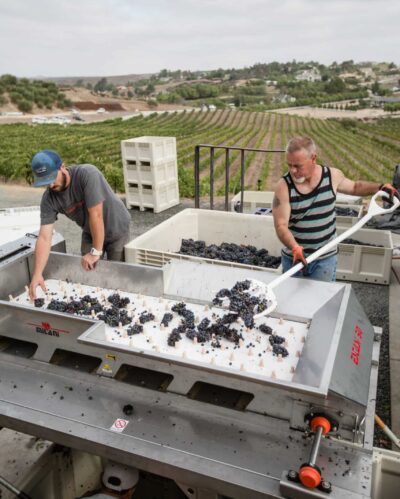 Equipment Cost To Start A Winery
It's not as simple as crushing the grapes by stomping on them and then leaving them in a barrel. Taking ripe fruit and turning it into wine requires expensive machinery, science, and labor. Your winery will have to purchase or rent equipment such as crushers, stemmers, fermentation tanks, and filtration systems.
Investing in quality machines requires substantial capital. Nevertheless, these types of expenditures will pay dividends in the future since they ensure optimized efficiency and increased product quality. Wine production hardware for a 20 acre vineyard will cost approximately $200,000 on the lower end, and could go all the way up to $1,000,000.
How Much Does It Cost To Own A Winery: Ongoing Costs
Once fully operational, operating costs will continue. Remember that building vineyard infrastructure requires constant upkeep. You will need to monitor pest control and weeding. Once the grapes are ready to be picked, you must have cutters and sorters ready to harvest your grapes. Don't forget hiring staff to work your retail shop, operate your production machinery, and work in the tasting room and kitchen.
Marketing And Promotions
Making great wine is certainly the keystone of a successful winery. Still, you'll need to promote your business through multiple channels so that people are aware of your presence. The first step is to work on your local SEO, like Google Maps and Google Businesses Profile, so that you are searchable for people who want to visit wineries. Next, consider advertising on social media, where you can target local audiences and wine drinkers. Some of this work can be done in-house, while bigger operations often choose to outsource to a marketing agency.
Invest In A Great Point Of Sale
KORONA POS is consistently rated as one of the top winery point of sale systems. Our software works seamlessly for all of your verticals whether you run just a wine retail shop or a bigger venue with a tasting room, restaurant, or even ticketed events. Taper your tickets and promotions to individual tiers, like VIP wine flights, or specific time slots for happy hour.
Our built-in sales and inventory analytics deliver actionable insights about guest purchase history, allowing you to perfectly tailor your marketing campaigns. Keep your customers coming back with CRM and loyalty programs so that they can earn digital rewards towards free bottles and so you can automate your wine club.
Give us a call today to learn more about the fastest, most reliable, and competitively priced winery POS system on the market!
FAQs: The Cost Of Opening A Winery
Is owning a winery profitable?
With the right planning and execution, wineries can be very profitable. Growing grapes requires research about grape varietals, careful analysis of local weather and soil, as well as knowledge of local clientele. Utilizing modern point of sale technology, marketing, and promotions will also help winery owners succeed.
How much does it cost to own and run a vineyard?
Getting a vineyard that grows its own grapes and is larger enough to be profitable will cost several million dollars. First, you will have to find real estate with suitable soil and climate. Then you must outfit the land with grape-growing infrastructure. Finally, you have to process and bottle the grapes with specific types of machinery. 
How much does it cost to plant wine grapes?
It will cost about $20,000 an acre to plant wine grapes on Vineyards with flat land. On the higher end, planting grapes on steeper soil can cost up to $100,000 an acre. Keep in mind, however, that steeper soil often produces better-quality wine.