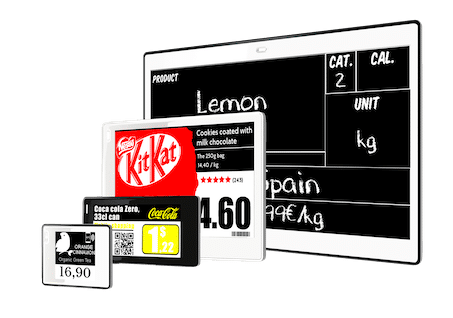 Electronic shelf labels (ESLs) have become a popular solution as retailers continue to seek innovative ways to enhance their operations and improve customer experiences. These labels can provide real-time pricing updates, reduce labor costs, and improve inventory management. And their widespread usage appears to be growing exponentially. In fact, in the next five years, the ESL market is expected to grow from a $1.5 billion to a $2.8 billion industry.
---
---
But they're not cheap. And many small business retailers are weighing their options. The cost to implement this digital technology can vary depending on several factors. In this article, we'll examine electronic shelf-label costs and what retailers must consider when making the switch.
What Are Electronic Shelf Labels?
Electronic shelf labels are digital displays used in retail stores to show product information, such as prices, promotions, and inventory levels. They are typically placed on store shelves and are updated in real-time using wireless communication, often through the store's point of sale system.
Electronic shelf labels use wireless communication technology to receive updates from a central server. This allows them to display real-time pricing, promotions, and product information without manual updates. When retailers make a change in the central database, the ESLs receive the update and display the new information on the shelf edge.
Electronic shelf labels can help retailers improve pricing accuracy, reduce labor costs, and provide a better shopping experience for customers. ESLs can also be programmed to display additional information, such as product reviews, nutritional information, and even recipes to help shoppers make informed purchasing decisions and inspire them to purchase additional items.
E-Ink
Electronic shelf labels display information using E-ink, or electronic ink. This display technology is a low-power, reflective technology that mimics the appearance of ink on paper, allowing for easy reading even in bright sunlight.
E-ink displays are also known for their long battery life and consequent reduction in repeated costs, making them a popular choice for portable devices. They come in a variety of colors as well.
How Much Do Electronic Shelf Labels Cost?
Electronic shelf labels vary in cost depending on the brand and features. Generally, they range from about $5 to over $20 per label. Why such an extensive range, you might ask? Because of size and display capabilities, the cost per unit varies widely. Typically, the bigger the label, the higher the cost.
The least expensive shelf labels are about 2 inches wide. They display basic product names, product information, price, and barcodes. As you add more display size and data, the prices increase.
For example, a large electronic shelf label advertising promotion and displaying basic graphics will cost over one hundred dollars. However, for most digital price tagging, the cost will generally be less than $20 per piece.
Other Add-Ons
There are also emerging electronic shelf capabilities that use NFC, LED, and rechargeable battery technologies. These will make the price point slightly higher. While expensive, some more expensive items can help certain retailers with automation, efficiency, and long-term labor costs.
It's best to research your options, compare prices, and find the best fit for your store's needs and budget. Also, per-unit shelf label prices come down significantly when ordered in bulk.
Examples of Electronic Shelf Label Brands, Capabilities, Prices
Here are some examples of commonly used shelf labels in retail. These descriptions include some general information and pricing.
Newton M3 2.2" shelf tag – $8- $10
Integrates with POS
296×160 pixel
Full graphic E-ink display
Partially waterproof
7-color LED (red/green/blue/ yellow/cyan/magenta/white)
EE-153R electronic shelf label – $10- $15
Integrates with POS
25 meter indoor range
Full graphic e-ink display
Partially waterproof
152×152 pixel
Minew Supermarket 2.9" ble5.0 – $5 – $13
Integrates with POS
7-color LED light
3-color (black, white. red) e-ink display
296×128 pixel
What Other Equipment Will You Need to Operate ESLs?
To implement an electronic shelf label system, you will need the right equipment. This includes ESL management software, as well as hardware like gateways.
Electronic shelf label software
Just like any inventory management system, you will need software that acts as a database. This database will be your communication center to change and review pricing. On this system, you can also upload products.
Fortunately, with the latest technology in ESL management, you will have a system that easily integrates with your point of sale. KORONA POS has an open architecture making such integration with these management systems remarkably easy.
On average, ESL management software costs about $500 on its own upfront. In addition, many ESL providers operate as software-as-a-service (SaaS) with monthly fees.
Electronic shelf label gateways
You need to be able to transmit data from your ESL software to your labels. That's where gateways come in. Gateways are essentially antennas that help the labels communicate with the POS system. They look like wifi modems and have various transmission ranges depending on the application, quality, and cost.
Small retail businesses could use just one gateway for a single shop. However, large warehouses will need a gateway for every couple hundred square feet.
The average cost of an electronic shelf label gateway is $300-400.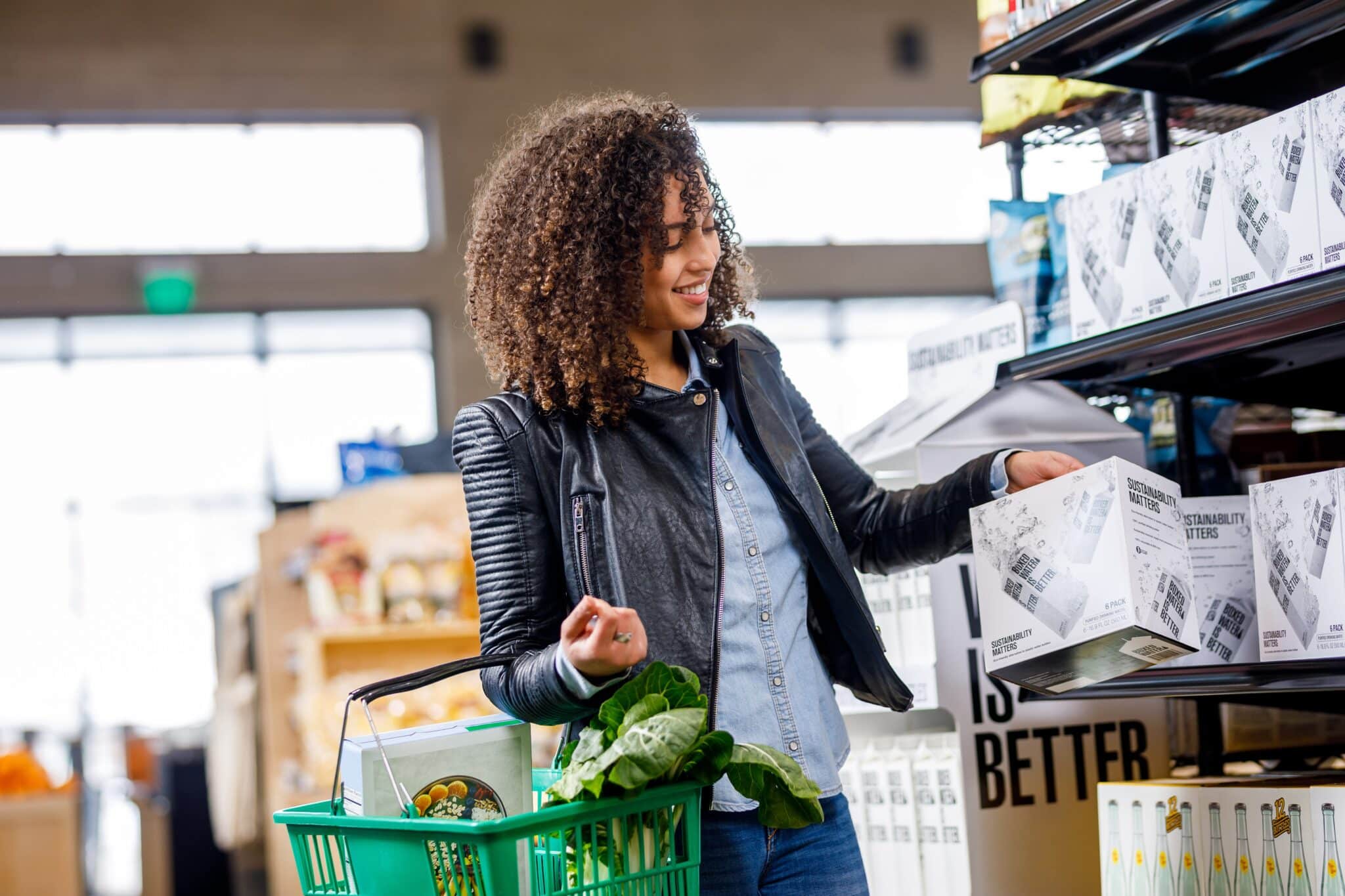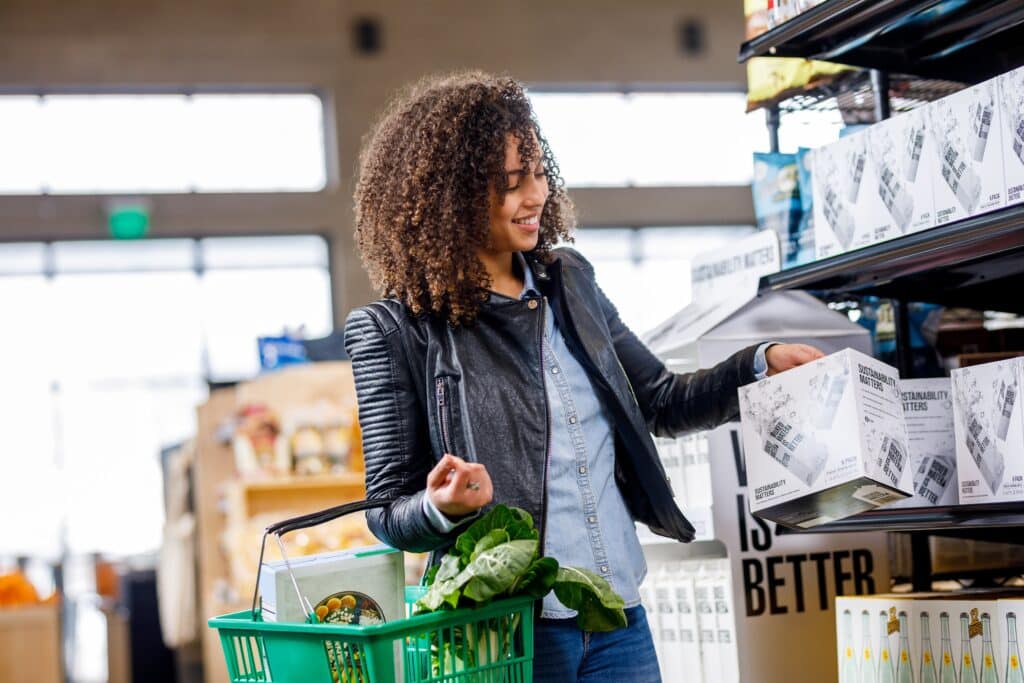 Why Use Electronic Shelf Labels?
Though they are still pricey, ESLs offer several major advantages in the retail setting:
More environmentally-friendly
ESLs do not require printing on actual paper. They are updated digitally without switching out a card or sticker. Thus, they have a smaller carbon footprint, saving ink and trees.
Accurate and dynamic pricing
Digital labels allow retailers to be more nimble with their pricing. Managers need not rely on floor staff to manually change price tags. They can update prices immediately and independently. This ability helps businesses adapt to market trends and respond to competitor price changes to avoid showrooming and combat any bottom line issues caused by sudden inflationary spikes in the cost of goods.
See also: How to Raise Prices without Losing Customers
Reduce labor and time burden
Switching out labels by hand takes a long time. With ESLs, you can bypass this task altogether and assign your staff different orders of business. Eliminating manual labor saves you money and time.
Smart labels and movement tracking
As ESL technology has advanced and developed, more benefits have emerged. There are now some labels that can track customer movement in-store. Others light up different LED colors as beacons for shoppers or fulfillment partners. The array of digital label capabilities is continuously evolving and growing, allowing retailers more power to personalize their marketing through location-based campaigns.
Get Electronic Shelf Label Technology With KORONA POS
In retail, integration is key, and our cloud-based point of sale is ready for your store to implement electronic shelf labels seamlessly. KORONA POS partners with retail technology leader Vusion to offer the best ESL capabilities on the market.
Digital labels are just one aspect of our industry-leading inventory management software. We offer an array of tools to make your work life easier, including auto-reordering, stock optimization, product-receiving wizards, and more.
Reach out today to learn more about how our POS can help you implement a smart and efficient electronic shelf label system. Our in-house technicians are ready to help you create a custom point of sale solution for your business. Click the button below!
FAQs: Electronic Shelf Label Cost
1. How much do electronic price labels cost?
On average, shelf labels cost between $5 and $12. However, these prices vary depending on what kind of label you prefer. Some bigger, more elaborate labels can cost over $100. Finally, buying labels in bulk brings down the average cost considerably.
2. Are electronic shelf labels worth it?
Electronic shelf labels are undoubtedly worth it for some types of retailers. Shops with many different products that change prices frequently can benefit from the efficiency and speed you can update prices.
3. What is the advantage of electronic shelf labels?
The main advantage of electronic shelf labels is that you can change prices immediately without manually switching out pieces of paper. This helps businesses avoid spending time and money on this task. In addition, ESLs are environmentally-friendly and more nimble for adapting to price fluctuations.