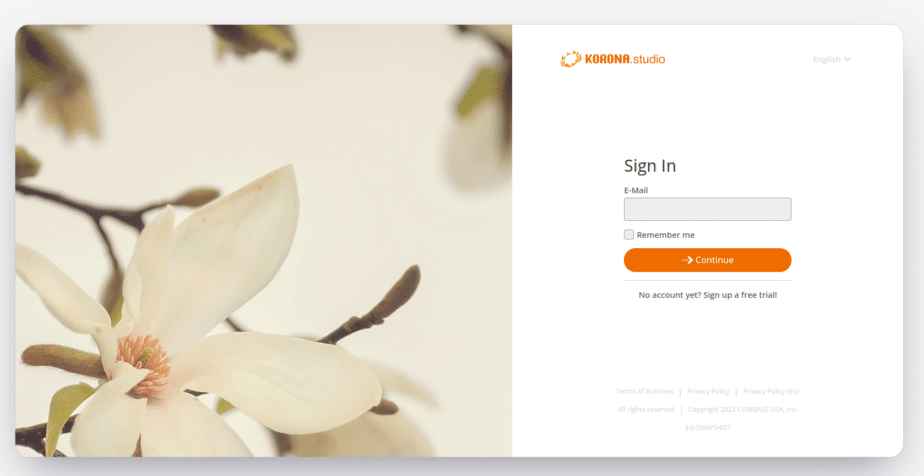 In an effort to keep our software performing to the highest standards, we have updated and revamped our back office interface with new features and improvements. Our team of technicians is constantly in communication with our clients, and a big part of this relationship is built around receiving constructive feedback.
The goal with KORONA Studio was to respond to this feedback by upgrading and optimizing as much as possible while keeping the workflow similar enough for our existing clients to continue to easily navigate the system. The inspiration for renaming this part of our solution lies in the fact that we believe that it's much more than a traditional back office. Instead, together with KORONA Integration, it serves as the hub for all your business operations.
Here are some of the most prominent new features and enhancements we made to the system.
Screenshot Support Request
Our support page now allows you to upload a screenshot of any error message or problem you are experiencing. That way, you can show our technicians exactly what is happening on your end. This expedites the process of troubleshooting and saves the effort of our clients having to manually explain anything.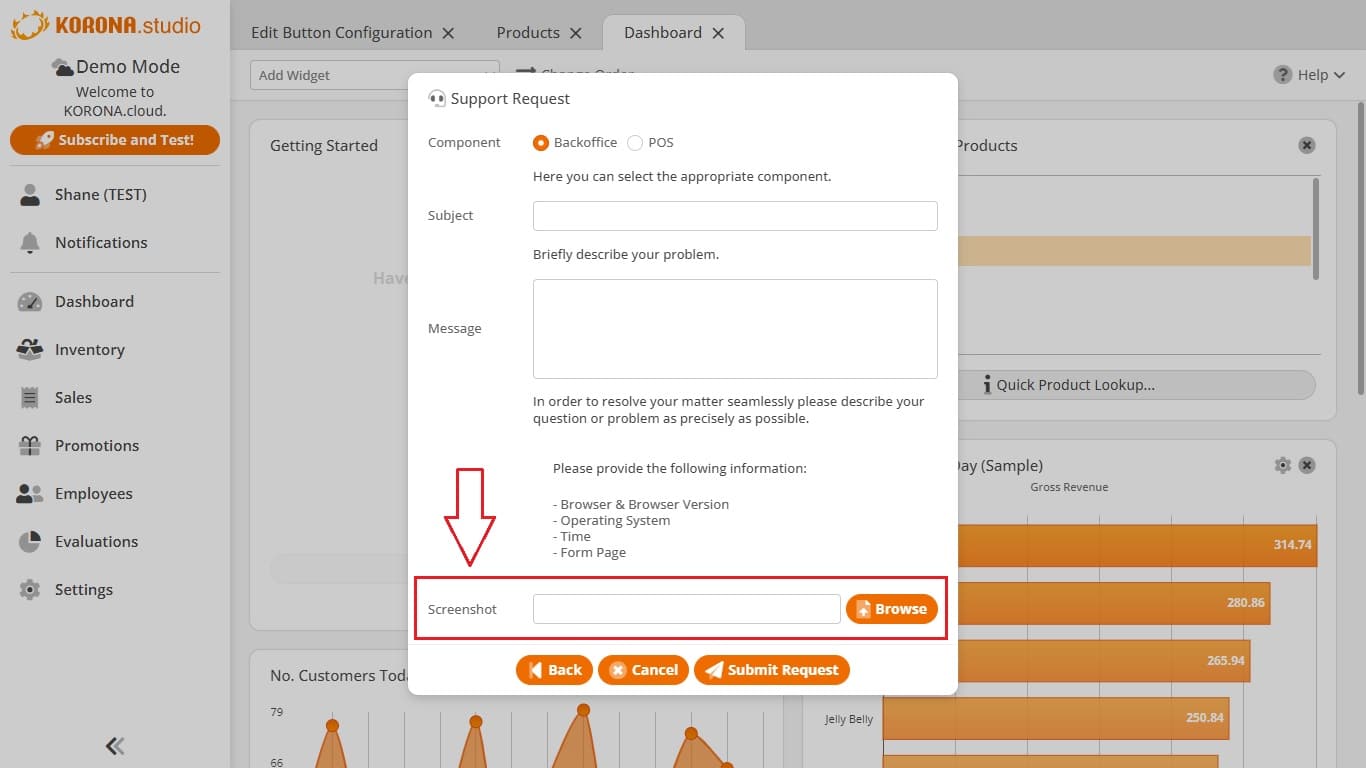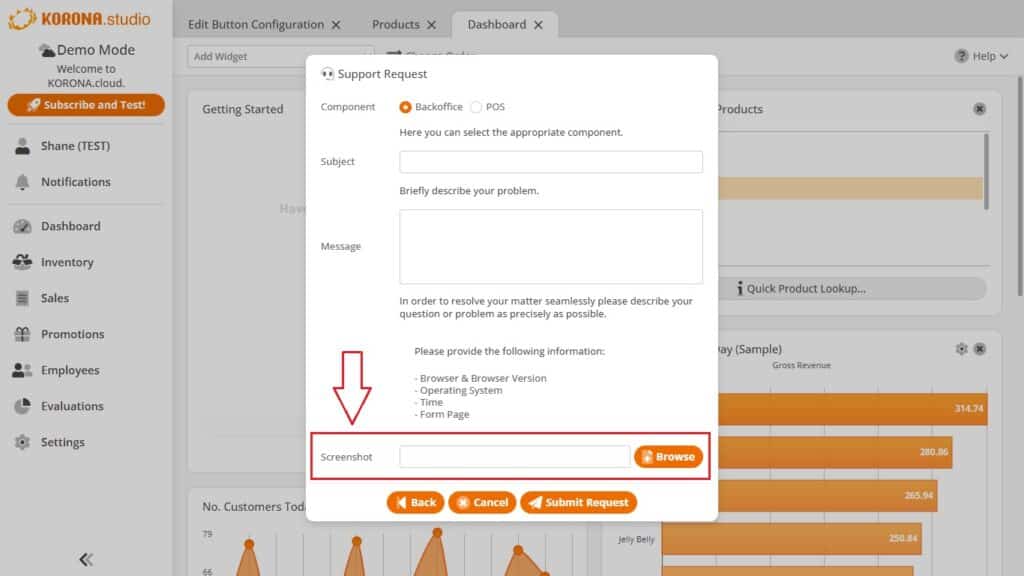 Banknote Buttons Re-imagined
One of the most common types of feedback we received from our clients was that some of our button sizing was not optimized for fast and efficient checkout flows. In response, we updated our checkout page setup so that it is now even more customizable.
For businesses that handle many cash transactions, we made the bill notes buttons bigger and more conveniently clickable. We also allow you to pick and choose what coin currency you'd like to keep on your screen as a shortcut. For retailers like c-stores, these coin buttons can speed things up considerably.
Of course, many shops rarely handle more than just a few cash transactions per week. For retailers such as these, not to worry. You can customize your dashboard to remove any of these buttons, freeing up more space for other functionality on your checkout screen.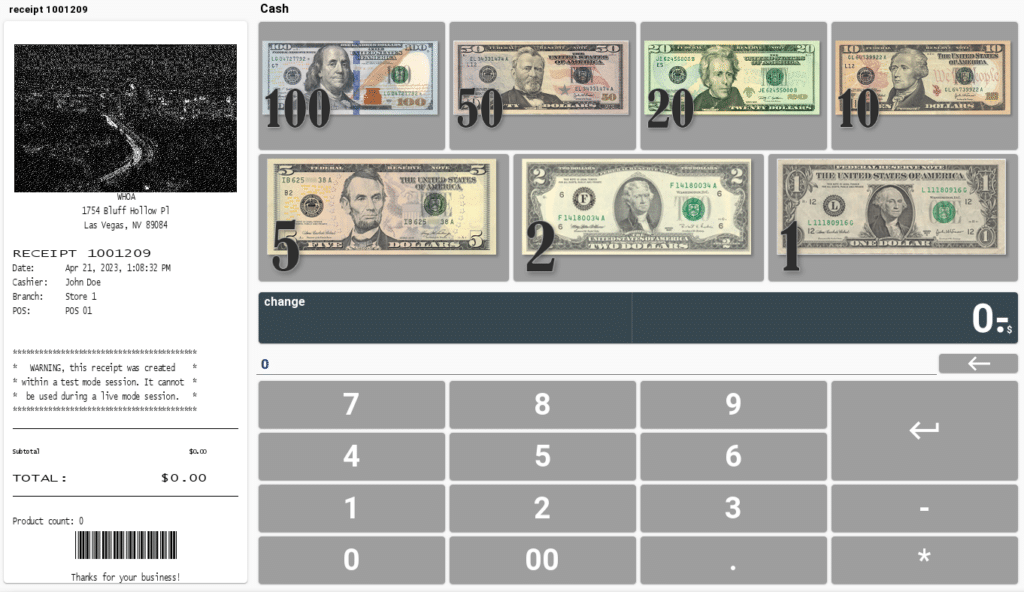 More Efficient Date Filters for Customer Orders
We added a shortcut to view upcoming orders. You can now view all future orders for 'Tomorrow' and 'Next Week' with one easy button click to speed up the process of staying on top of your workflow and task schedule.
This feature can be especially useful for businesses that frequently take orders ahead of time, such as bakeries. These retailers can now easily see what the week looks like by quickly accessing this information, allowing them to better plan accordingly.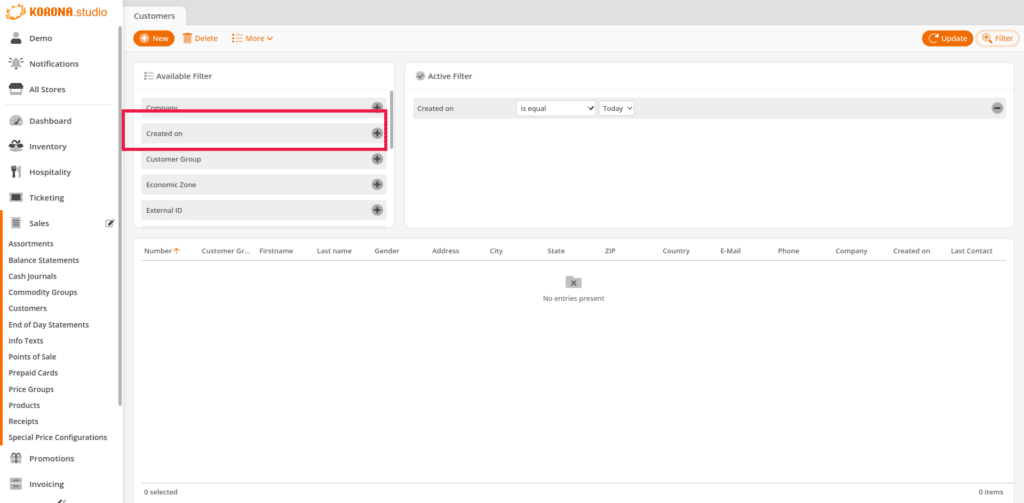 Back Office Receipts Now Show Printable Barcode Receipt
Now you can access your receipt barcode in the back office just as it appears on the printed customer receipt. That way, if you want to print or export the receipt as a PDF, you will have an identical receipt to the customer version.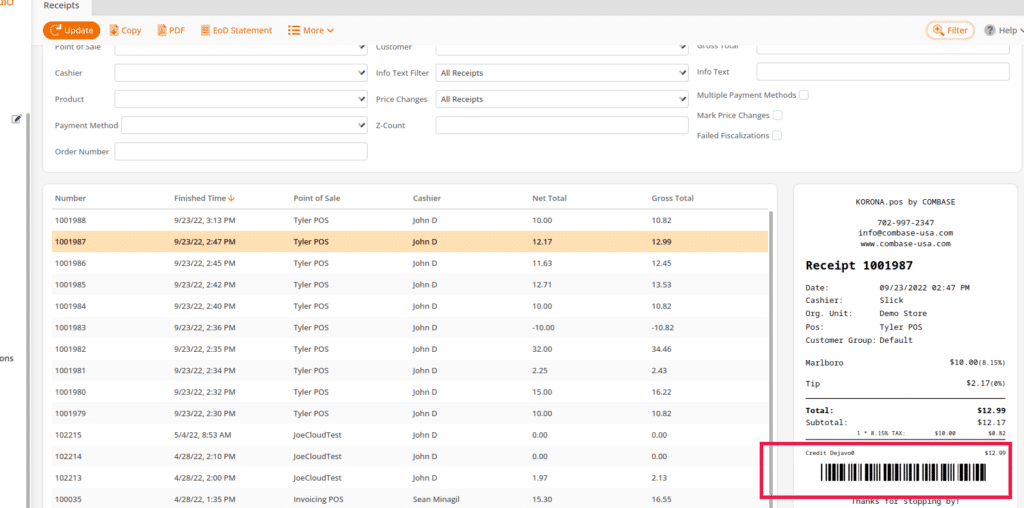 Enhanced Label Filtering
As previously mentioned, many of the changes we made when updating to KORONA Studio were in response to customer demand. We wanted to eliminate all pain points and obstacles that made working with our system harder to use.
One of these changes is for excluding products that don't yet have an assigned price from the label printing process. To do so, prior to printing the labels, check the box 'ignore products with no price.' That way retailers aren't wasting time and resources printing labels and tags for items that are not ready to be sold.

Delete Prompt
Products in your system are linked to other file entries. For example, when you create discounts and promotions, you are linking that file with the original product entry. So previously, when you deleted one portion of that web of information, you are still left with the rest of the linked information remaining in the POS back office system.
With our KORONA Studio update, upon deleting any web information, you will be prompted with a message box showing all of the linked information related to that product. In order to keep your KORONA POS product database tidier, you now have the option to delete any of those linked pages as you see fit. Thus, as pictured below, a prompt will be shown to ensure that a promo is deleted before a product.

CSV/Excel Export Filtering from Products
We made exporting product lists to CSV/Excel easier and more accurate with advanced filtering options. This is a great addition for businesses that work with party fulfillment companies and apps. With this new product export functionality, you can provide all of the information needed for product lists so that customers can accurately order across all sales channels.
As online ordering for all types of retail becomes more and more popular, this feature will help clients partner with companies like Grubhub, Drizly, Instacart, and more.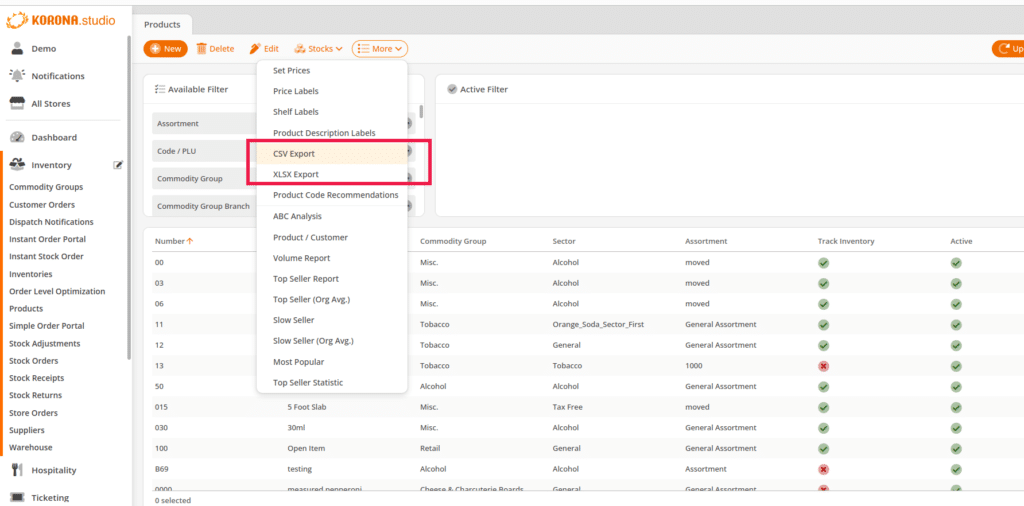 Retail Price Percent Multiplier
With inflation affecting so many different retail verticals, many business owners prefer to raise their prices by a simple percentage margin. Accordingly, we added a function to allow business owners to increase or decrease the price of any given product or product group by a percentage point.
In other words, instead of having to take the extra step of doing math and then manually enter the change, retail operators can now just enter the percentage amount they wish to increase or decrease the price directly from the Studio interface. In one click, the multiplier will adjust the prices for the selected items so retailers can review and/or apply any price changes in real-time.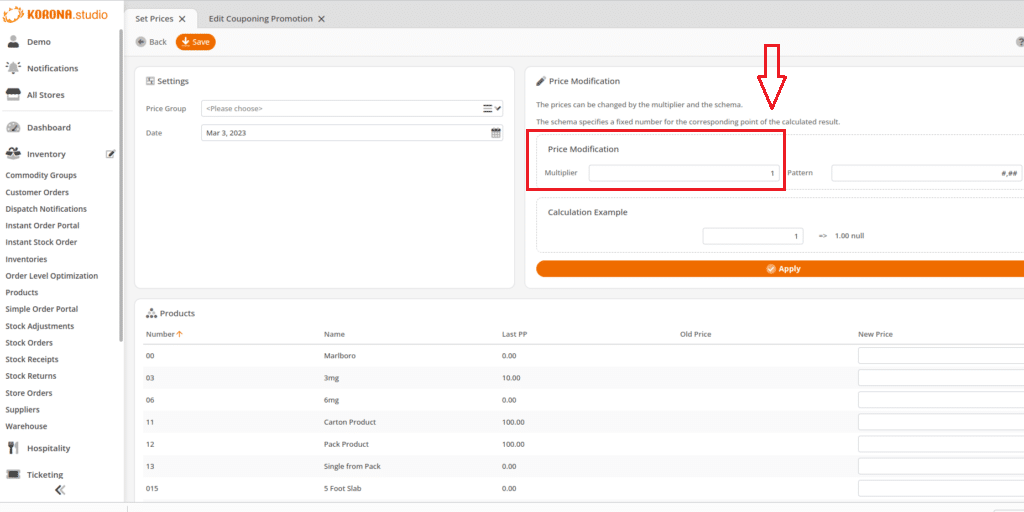 Bin Location
We added an additional text field to the product inventory management page to make it easier for retailers to find items in their storage areas.
On the same line where operators can input their 'Reorder Levels' and 'Maximum Levels,' they can also add a bin location name, number, or letter so that employees can see exactly where specific items are kept in storage. This helps retailers organize a master list of storage locations for all products.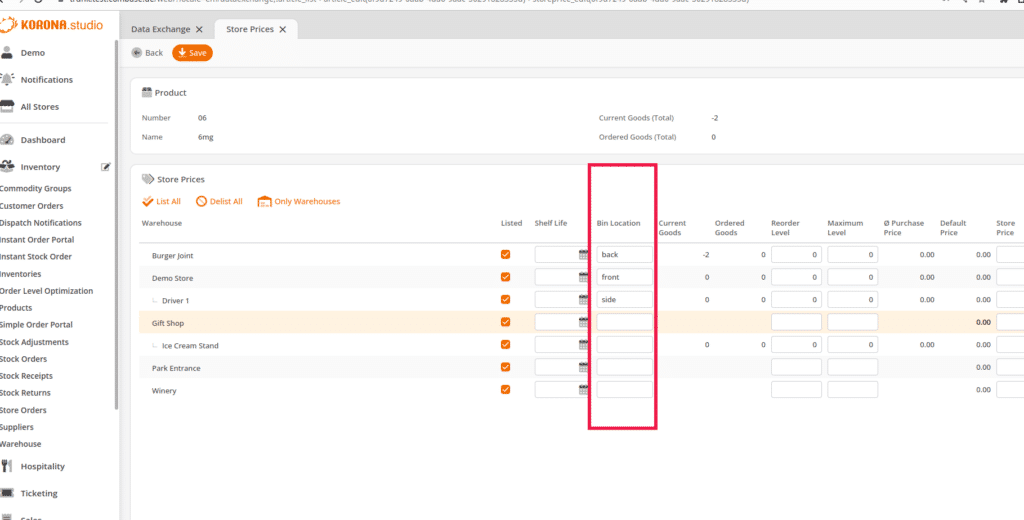 Receipt Archive
Finding older receipts is now much more user-friendly and straightforward. Receipts are no longer listed in order of their transaction number. Instead, they're organized chronologically by the time at which the transaction was completed. This makes it much easier for cashiers and managers to easily find the receipt they are looking for without needing the exact receipt number.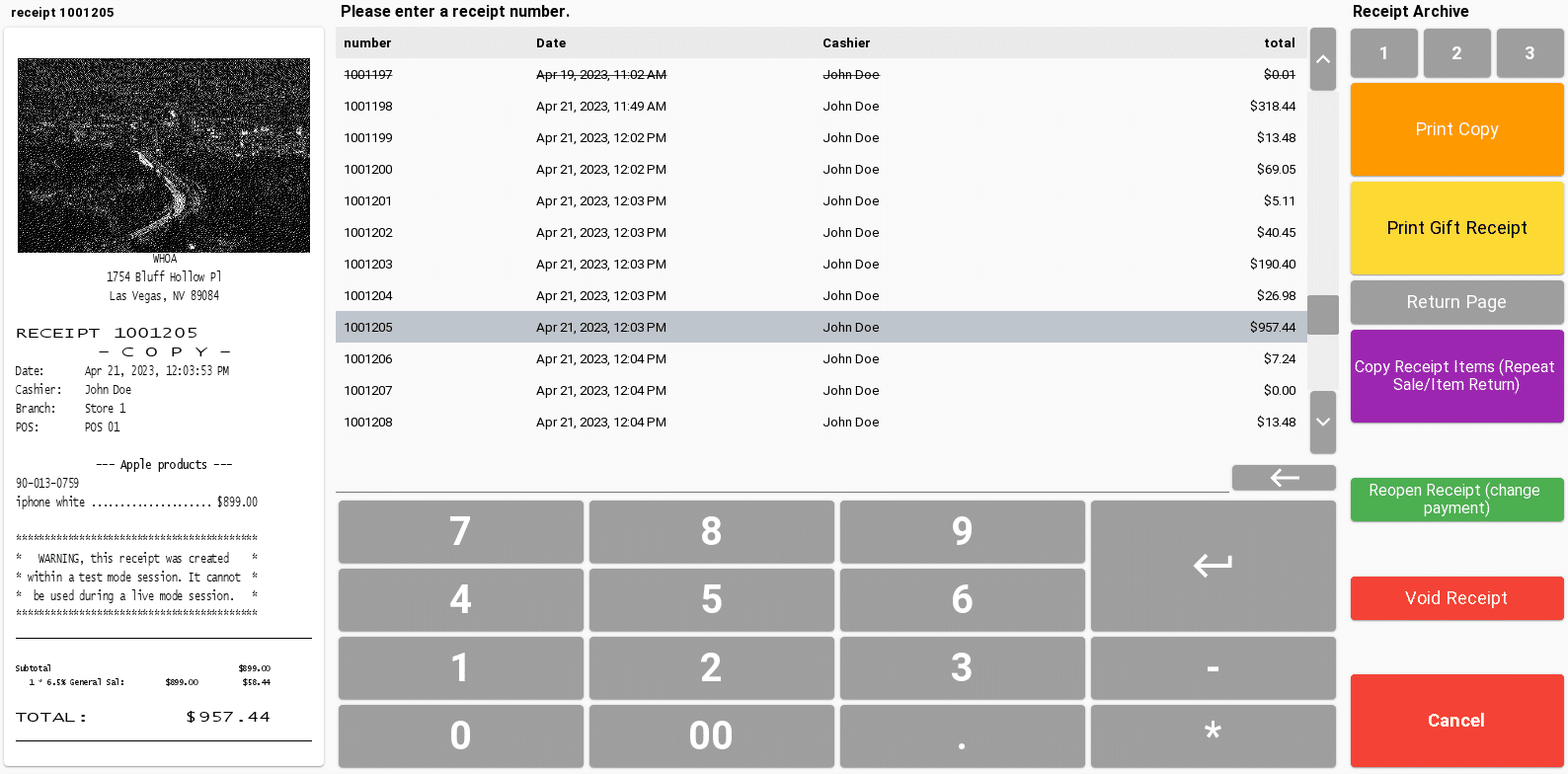 In Conclusion
Our team continuously works to ensure that we are optimizing both our POS desktop workflow and back office KORONA Cloud Studio. Updating our system with new integrations, software, and features to keep up with the latest technology is a central focus. Nonetheless, the most important adjustments and improvements we make are guided by feedback from our clients.
We are always here to answer any questions and take your feedback to heart. Please reach out to us with any comments or recommendations!