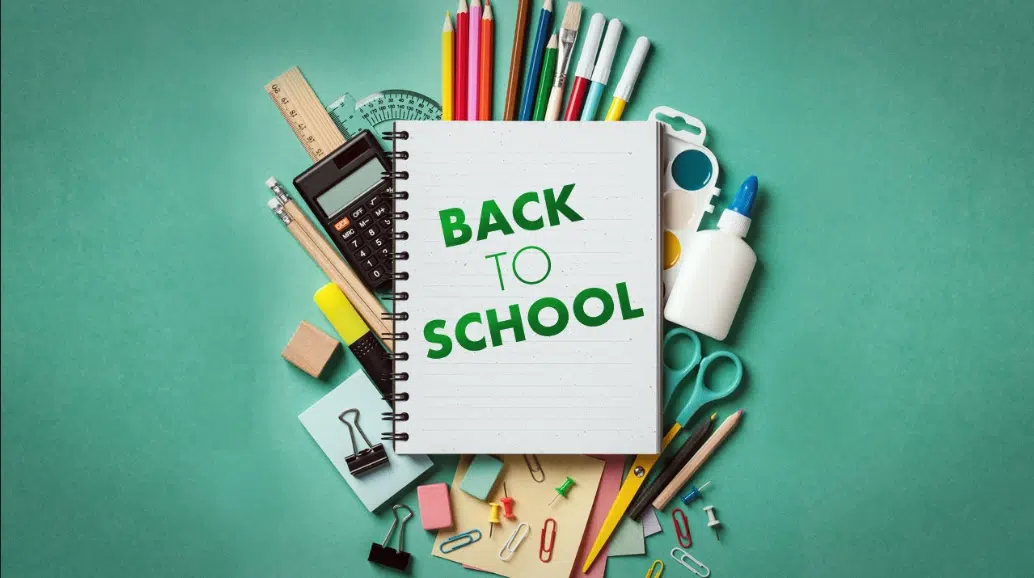 Every retailer understands the importance of capitalizing on the back-to-school shopping frenzy. It's the second most important event on the retail calendar after the winter holiday season.
As consumer shopping habits evolve, retailers must reconsider their marketing strategies and develop back-to-school campaign ideas, focusing on an omnichannel approach to attract customers from both online and in-store channels.
According to the National Retail Federation, more college students and their families are planning to shop this year compared to last year and spend an average of $1,199 on college or university items, matching last year's record.
However, with inflation eroding the purchasing power of many parents, retailers will need to be more resourceful in their back-to-school campaign ideas and consider new trends to meet their customers' expectations. In this article, we'll discuss back-to-school 2023 spending predictions and trends, then share some of the best back-to-school campaign ideas.
Spending Predictions And Trends For The 2023 Back-To-School Season
The back-to-school shopping season is the second biggest after Black Friday and Christmas. According to the annual survey released in 2022 by the National Retail Federation and Prosper Insights & Analytics, as inflation continues to rise, one-third of consumers (38%) said they are cutting back on spending in other areas to cover the cost of items for the upcoming school year. New purchasing trends are becoming more apparent.
Market Size
The back-to-school market is valued at $31.2 billion. Although the market continues to expand, it is growing slower due to declining enrollment in elementary and secondary schools. Today, 8% of parents homeschool their children (up from 4% in 2021), and they are likely to spend 15% less than the average back-to-school buyer.
Spending Categories
The most popular back to school items are clothing and shoes. Electronics like calculators, tablets, and laptops are also the second highest-grossing category for this time of year.
Generally speaking, consumers are looking for sales over everything else. In that regard, tailoring your back to school campaign ideas towards discounts and savings is the way to go.
Emerging new priorities
According to studies, sustainable shoppers spend 22% more than average. Add to that parents concerned about their children's mental well-being spend 8% more than average.
Retailers must take these considerations into account to better meet customer expectations.
Some Back-To-School Campaign Ideas For Retailers
Here are some back to school promotion strategies to boost your sales.
1. Leverage quizzes for more engagement
Quizzes are a simple and effective interactive way to drive traffic to your channels and engage your clientele. Test your audience's knowledge with a fun quiz. For more challenges, you can add a timer or make a sudden death quiz, excluding the participant at the first wrong answer.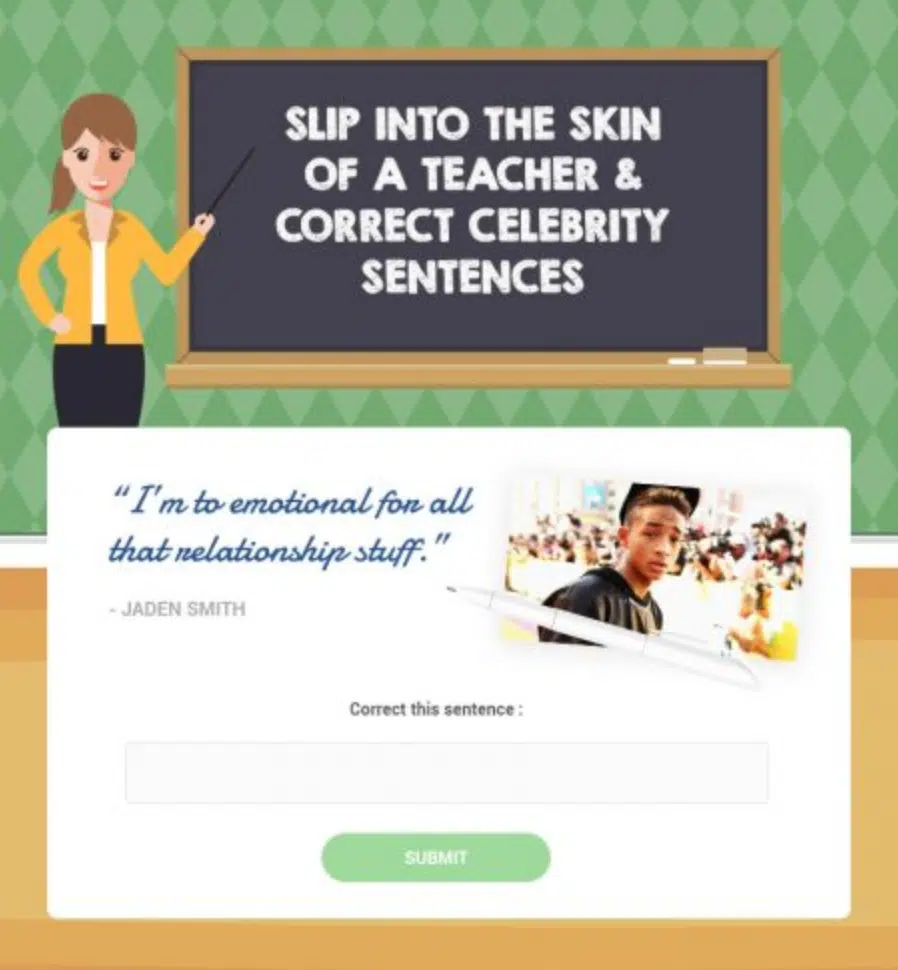 You can't talk about back-to-school without mentioning teachers. Try creating a contest around their funny phrases. Invite your audience to share their experiences, and reward the participant with the most votes.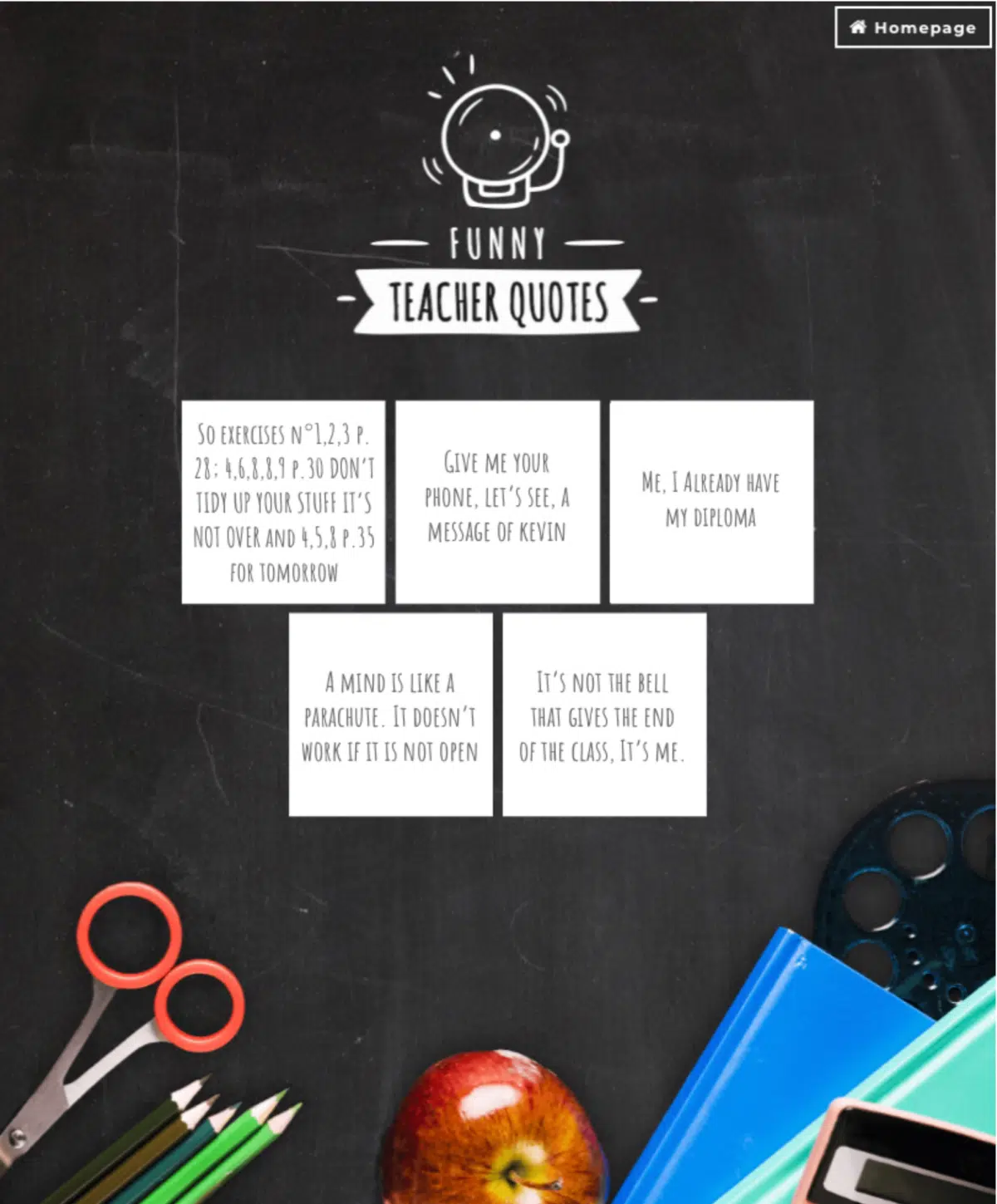 2. Start early but don't forget the latecomers
Don't wait until September to launch your back-to-school campaign. The first buyers are already starting to stock up on supplies by July. In addition, Amazon's Prime Day, which falls in mid-July, has become an essential back-to-school marketing event.
So it's vital to get your marketing campaigns out early to attract more customers. But don't forget that the back-to-school season is long. This opportunity doesn't have to end when summer vacation ends. You'll still find customers hoping to score last-minute deals in the fall. Don't lose sight of the latecomers when planning your back-to-school campaigns.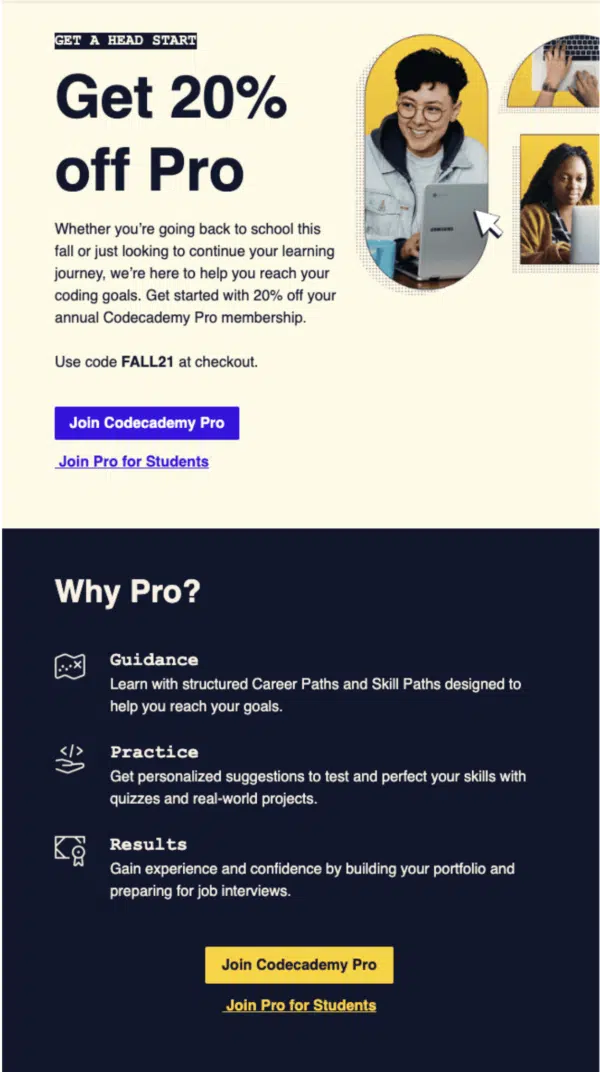 3. Send out a back-to-school newsletter
Email marketing is one of the best back-to-school campaign ideas and can be essential to your overall marketing strategy. Consider sending a special back-to-school newsletter with sneak peeks, product recommendations, promotional codes, etc.
Back-to-school newsletters help you add value to potential customers and revive past buyers. Use them to build lasting relationships with your customers during this back-to-school season.
According to an article by Hubspot, the average email open rate is 23% for retail. Segmenting your email list allows you to create multiple email campaigns with different messages for each segment and provide them with relevant resources and offers. This will enable you to sell many items that aren't necessarily school-related products.
That said, don't email your entire list; instead, use segments to ensure subscribers only receive relevant offers. It allows you to offer more personalized content and appropriate product recommendations.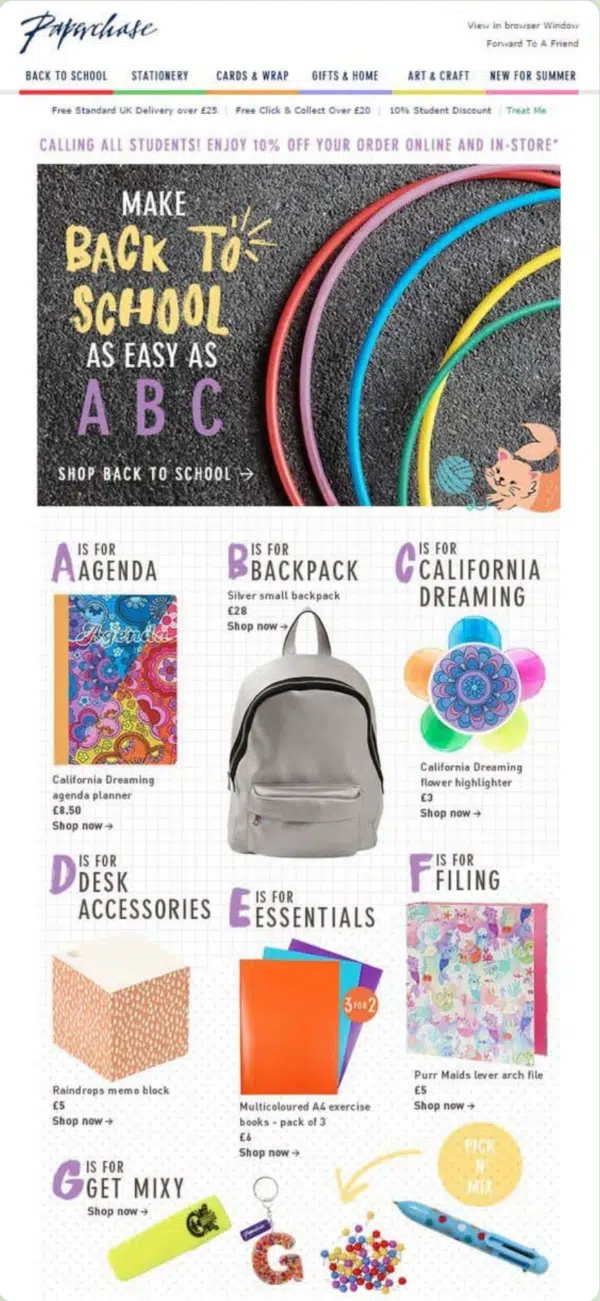 You want your emails to stand out in your subscribers' inboxes. Try incorporating new techniques and the right messages seriously.
For example, using a GIF or countdown timer in your main message can highlight your offer to those ready to return to school. You can also instill a sense of urgency by sending reminders about the days left until your offer ends. Early notice leads to greater customer engagement, and engagement leads to additional sales.
See related: 7 Email Marketing Tips for eCommerce and Brick & Mortar Retail Stores
Cart abandonment emails
Cart abandonment emails are a necessary part of any well-designed email marketing strategy. Automating basket abandonment emails will help you recover a good portion of lost sales.
Focus on anything enticing your customers to take the plunge, such as free shipping, urgent delivery dates, or low inventory. It's also essential to schedule basket abandonment emails within an hour of customers checking out. Combined with a checkout intent pop-up, you'll have an effective and effortless solution to recover lost sales.
See related: 9 Reasons for Abandoned Carts: How to Convert Cart Abandonment
When preparing your back-to-school marketing campaigns, remember that you're not just selling discounted products or school supplies. None of your customers are only looking for cheaper products. For most of them, back-to-school is a very emotional time.
Some children will leave their old friends and start the school year in a new and unfamiliar environment. Many students will be starting their university studies far from their hometowns. Tap into these emotions in your marketing promotion.
Show that you care. Connect with consumers on a deeper emotional level. In return, you create value for your customers and gain their loyalty.
4. Leverage social media to connect with more customers
Social media is one of the most critical channels for back-to-school promotions. Run paid campaigns on social media to advertise your products and services or offer special discounts to your followers.
Social media is also a great way to interact with the back-to-school crowd. Consider using your online platforms to create a buzz and engage with potential customers. There are several ways to incorporate social media into your back-to-school campaign ideas strategy. You can post polls, share quizzes, run contests or raffles, or post user generated content.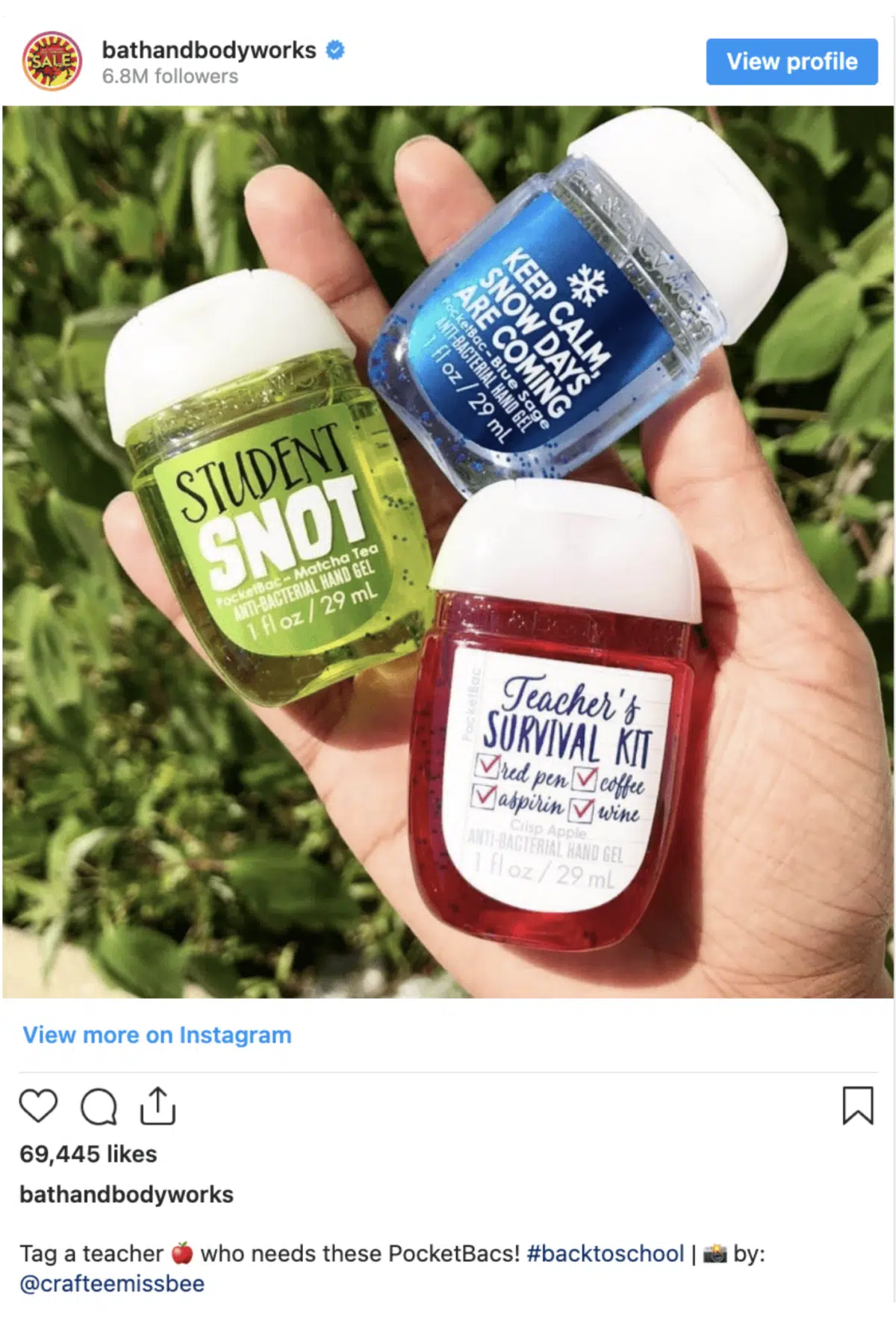 5. Partner With Influencers To Make Your Back To School Campaign Viral
Many shoppers are turning to their favorite social media stars for product recommendations. This makes influencer marketing an increasingly important communication vehicle for back-to-school promotions.
An endorsement on an influencer's feed can add a personalized touch to your back-to-school campaign. Influencer marketing can also build credibility and increase brand awareness among your target audience.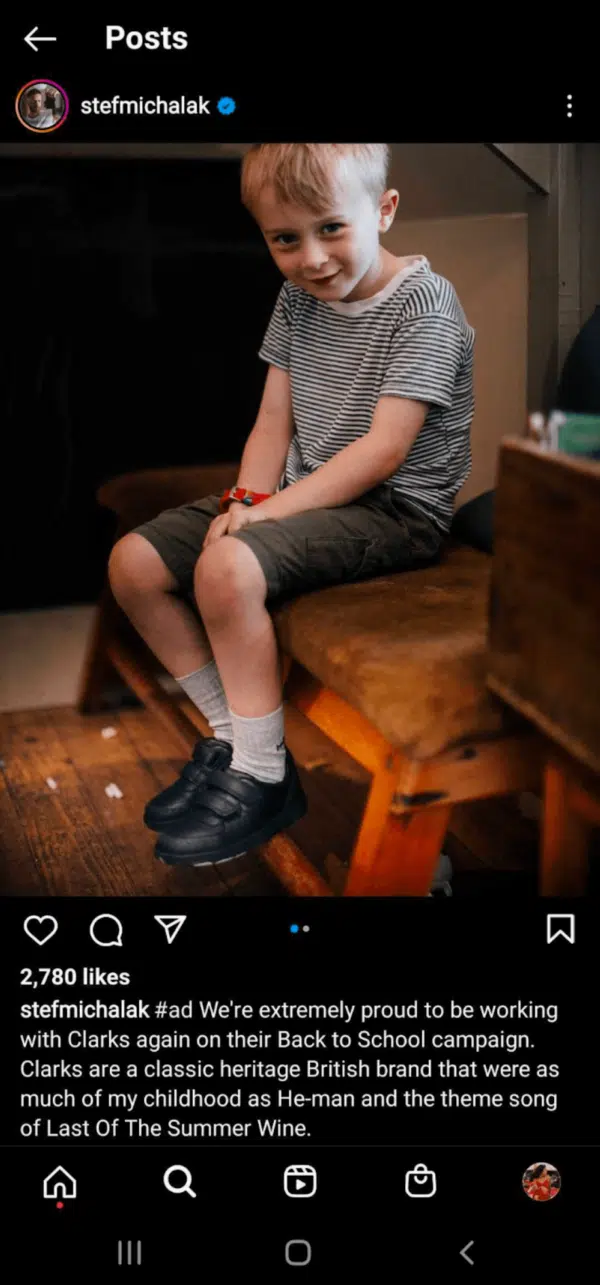 You May Also Want To Read: 10 Winning TikTok Marketing Strategies: A Guide for Retailers and SMB Owners
Social media influencers, including family bloggers, often have established a deep and authentic connection with their followers. They can help you reach younger, media-savvy social audiences.
In 2018, international grocer Tesco partnered with "mommy bloggers" to create detailed and authentic content about Tesco's school uniform offerings, mom to mom. The concept of Tesco offering school uniforms so parents could shop and take care of school clothes in one trip was already smart. The fact that bloggers are creating stories around this idea is brilliant.
6. Make your back-to-school marketing campaigns more engaging with sponsored ads
The most significant advantage of online advertising is the ability to reach your customers whenever and wherever they are, and not only that but to target a specific segment of your customers.
One of retailers' biggest mistakes is focusing solely on children and their parents. Depending on the nature of your assortment, this may make sense. But they are not the only consumers interested in back-to-school shopping.
Before the start of the new school year, teachers, professors, and other school and college staff members also search for and purchase various school items to keep classroom supplies up to date.
If you want your back-to-school campaign to be successful, you need to know exactly which segment you want to target. If your offer is for different segments, create multiple campaigns and tailor messages for audience types. The same marketing message will not resonate with parents like students or teachers.
Many shoppers will research and shop online as the new school year approaches. Before making these purchases, people search engines to find information or compare deals and offers.
This is when you can intercept them with your ads. For example, Google shopping ads generate higher click-through and conversion rates at a lower cost per click than search ads.
7. Streamline the online shopping process
No matter how effective your marketing strategy is, you won't be able to convert if the buying process requires too much work. To simplify the buying experience, you can set up an Instagram store and a Facebook store to significantly reduce the number of steps required for social media users.
When you upload your catalog, customers don't even have to visit your website to see what you have for sale – all they have to do is browse the store on your profile.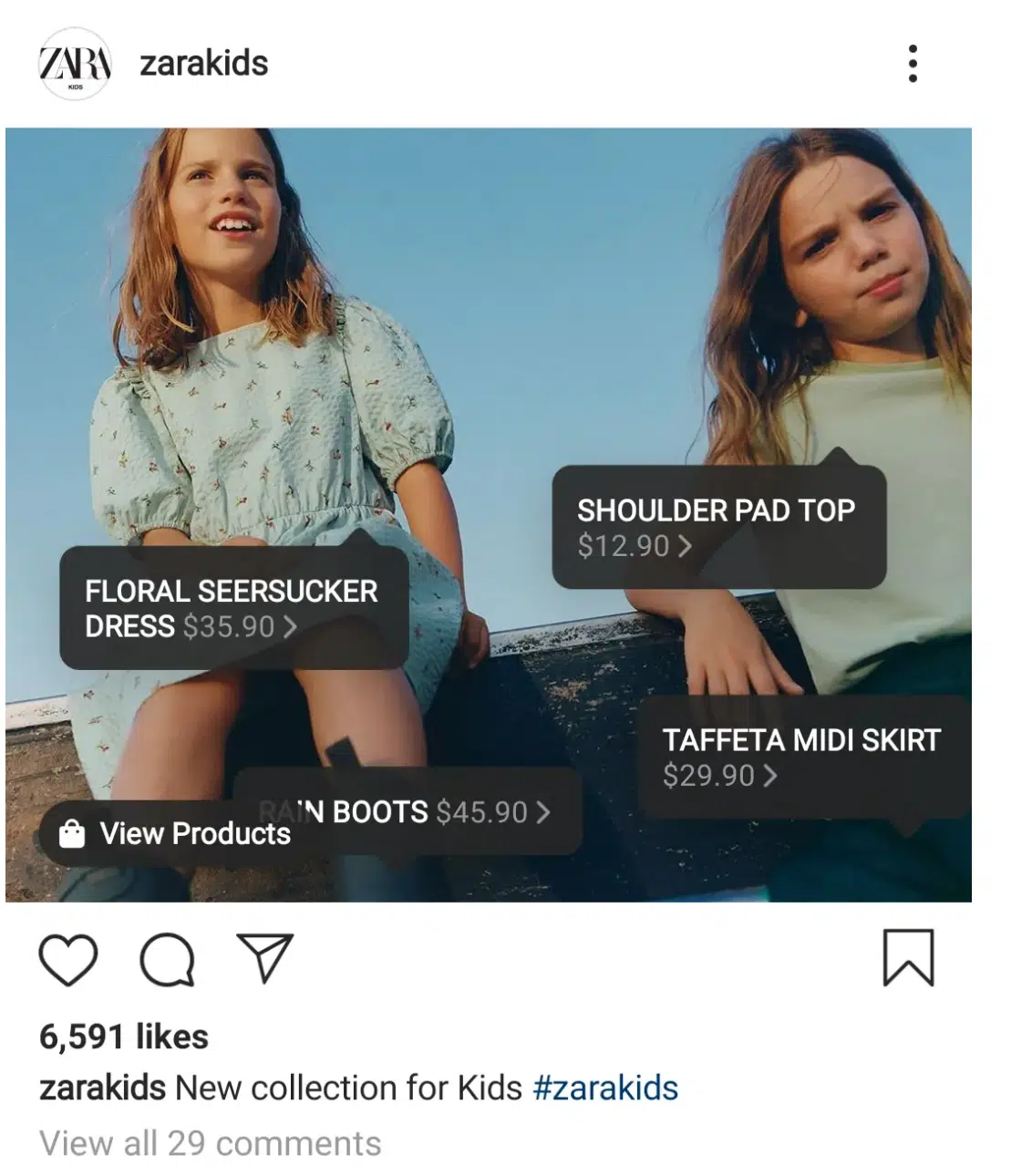 Facebook Shop and Instagram Shop simplify the shopping process by allowing users to checkout directly on the platform or by directing them to the exact product page on your site. The exact setup is up to you. Once approved for the Instagram Shop feature, you can still help parents and teachers choose you by adding product tags directly to your posts.
Read also: 5 Tips For Providing Better Customer Experience In Retail
With product tags, your customers won't even have to browse your catalog to make their purchases. When they see something they want to buy, they can tap, add the product to their cart and start checking out.
Don't forget to simplify your checkout process for parents and teachers who shop and checkout directly on your website. Implementing a single checkout page mobile-friendly can help you reduce basket abandonment and close any potential sales.
Wrapping Up
Back-to-school time represents a unique opportunity for many businesses to connect with customers and increase sales. You can use several back-to-school campaign ideas to kick off your marketing campaign before the school year begins.
Start your marketing campaign early to take advantage of the entire back-to-school period. Use digital channels and social media to connect with buyers.
Offer irresistible promotions to entice your target audience. And make sure you have cutting-edge retail POS software like KORONA POS to facilitate transaction processing and payment in your online and physical stores. With these tips in mind, you can make the most of your back-to-school marketing campaigns for your business!
FAQs: Back To School Campaign Ideas
1. When should you advertise back to school?
It's a good idea to get your back-to-school campaign ideas rolling well ahead of September to cater to consumers who want to shop a little earlier. And according to an NRF study, 61% of shoppers plan to purchase school items during sales events, such as Prime Day or Labor Day. So these are times you should take advantage of to maximize your sales. 
2. How do you market back to school?
There are several back-to-school campaign ideas. You can use social media to communicate with your customers, send out a back-to-school newsletter or offer back-to-school bundles. 
3. What are the back-to-school marketing phrases?
Here is a list of phrases, catchphrases, and slogans to fuel your back-to-school marketing efforts: Class is back in session. Be prepared, Be prepared, Learn. Make your first day memorable. Your one-stop store for back-to-school. Summer is over, but the fun is just around the corner!
4. How do you incorporate content marketing into your back-to-school strategy?
Content is a great way to add value to back-to-school shoppers, build trust in your business, and build customer loyalty. Some back-to-school content ideas you can try are blog posts, downloadable checklists, YouTube videos, product reviews, etc.