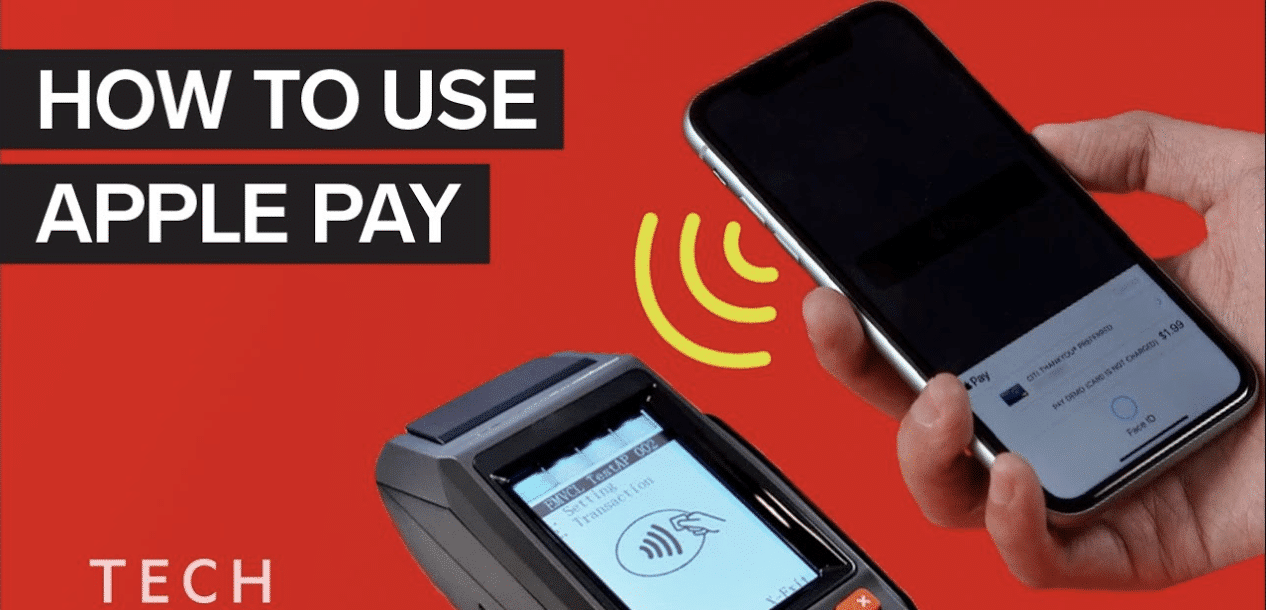 ---
Apple Pay has revolutionized mobile payments since its launch in 2014. This convenient and secure payment method allows customers to make purchases using their Apple devices. For retailers, accepting Apple Pay can lead to increased sales, improved customer experience, and reduced fraud.
This blog post provides an in-depth look at everything business owners need to know about accepting Apple Pay. Whether you are new to Apple Pay or looking to optimize your integration, this post provides a comprehensive guide on how retailers can capitalize on this popular mobile payment option.
What Is Apple Pay?
Apple Pay is a mobile payment and digital wallet service offered by Apple Inc. that has revolutionized the way retailers and users make transactions.
Apple Pay for Merchants
For retailers, Apple Pay provides a secure and convenient payment method that allows customers to make purchases with their Apple devices, including iPhones, iPads, and Apple Watches. Retailers can accept payments through Apple Pay in physical stores, as well as in-app and online, making it a versatile solution for both brick-and-mortar and e-commerce businesses
Apple Pay offers a streamlined checkout process, reducing friction and enhancing the customer experience, which leads to increased sales and customer satisfaction.
Apple Pay for Shoppers
For users, Apple Pay is a user-friendly and secure way to make payments. By adding their credit or debit cards to the Apple Wallet, users can quickly and securely make payments by simply tapping their devices on contactless payment terminals.
Additionally, Apple Pay also supports peer-to-peer payments and person-to-business transactions. Users can easily manage their payment methods and view transaction history within the Wallet app, offering a seamless and transparent financial experience.
To use Apple Pay, users must first add their credit or debit cards to the Wallet app on their device. Once a card has been added, users can pay for goods and services by holding their device near a contactless payment terminal and authenticating the payment with Touch ID, Face ID, or a passcode.
Apple Pay uses a number of security features to protect users' financial information:
Device-specific account numbers and unique transaction codes: When a user makes a payment with Apple Pay, a device-specific account number and unique transaction code are generated. This means that the user's actual card number is never stored on their device or on Apple servers.
Tokenization: Apple Pay uses a process called tokenization to create a unique security token for each card added to the Wallet app. This token is used to authenticate payments without revealing the user's actual card number.
End-to-end encryption: All Apple Pay transactions are encrypted end-to-end, meaning that only the user's device and the merchant's payment processor can access the payment information.
Read also: Apple Pay vs. Google Pay
How Does Accepting Apple Pay Work for Retail Business Owners?
As a retail business owner, it's important to understand how to accept Apple Pay payments and how the process differs for in-store and online transactions.
How accepting Apple Pay works in-store
Equip your store: To accept Apple Pay in your physical store, you need compatible hardware. This typically includes near-field communication (NFC) capable point of sale terminals, which are common in many modern payment systems. Ensure your equipment is up-to-date and supports Apple Pay transactions.
Customer initiation: When customers are ready to make a purchase, they need to initiate the payment process on their Apple device. This can be done by double-clicking the side button on an Apple Watch or using Touch ID or Face ID on an iPhone.
Tap or hold: The customer should then tap or hold their device near the contactless payment terminal. The NFC technology will establish a connection and securely transmit the payment information.
Authentication: The customer will be prompted to authenticate the transaction, typically using their fingerprint, Face ID, or PIN code, depending on the device's security settings.
Completion: Once the transaction is authorized, the payment will be processed, and the customer will receive a confirmation on their device, as well as a receipt through the Apple Wallet app.
How accepting Apple Pay online works
Here are the steps on how to accept Apple Pay online:
Enable Apple Pay on your website or app through your payment processor.
Add a "Pay with Apple Pay" button to your checkout page.
When customers click the "Pay with Apple Pay" button, they will be prompted to authenticate the payment using their Touch ID or Face ID.
Once the payment is authenticated, it will be processed through the payment processor, and the customer's purchase will be completed.
Differences Between Accepting Apple Pay In-Store and Online
The main difference between accepting Apple Pay in-store and online is the hardware required. To accept Apple Pay in-store, you need a contactless payment-enabled POS system. Retailers must install an NFC reader to communicate with Apple devices. They may need to upgrade their POS software as well.
To accept Apple Pay online, you do not need any special hardware. The retailer must simply integrate Apple Pay as a payment option on their website. This involves updating the eCommerce platform to recognize Apple Pay transactions.
Another difference is the authentication process. When customers pay with Apple Pay in-store, they simply need to hold their Apple device near the contactless reader. When customers pay with Apple Pay online, they must authenticate the payment using their Touch ID or Face ID.
Finally, the fees associated with accepting Apple Pay may vary depending on your payment processor. Be sure to check with your payment processor to learn more about their fees for Apple Pay.
What Are The Benefits of Using Apple Pay for Your Business?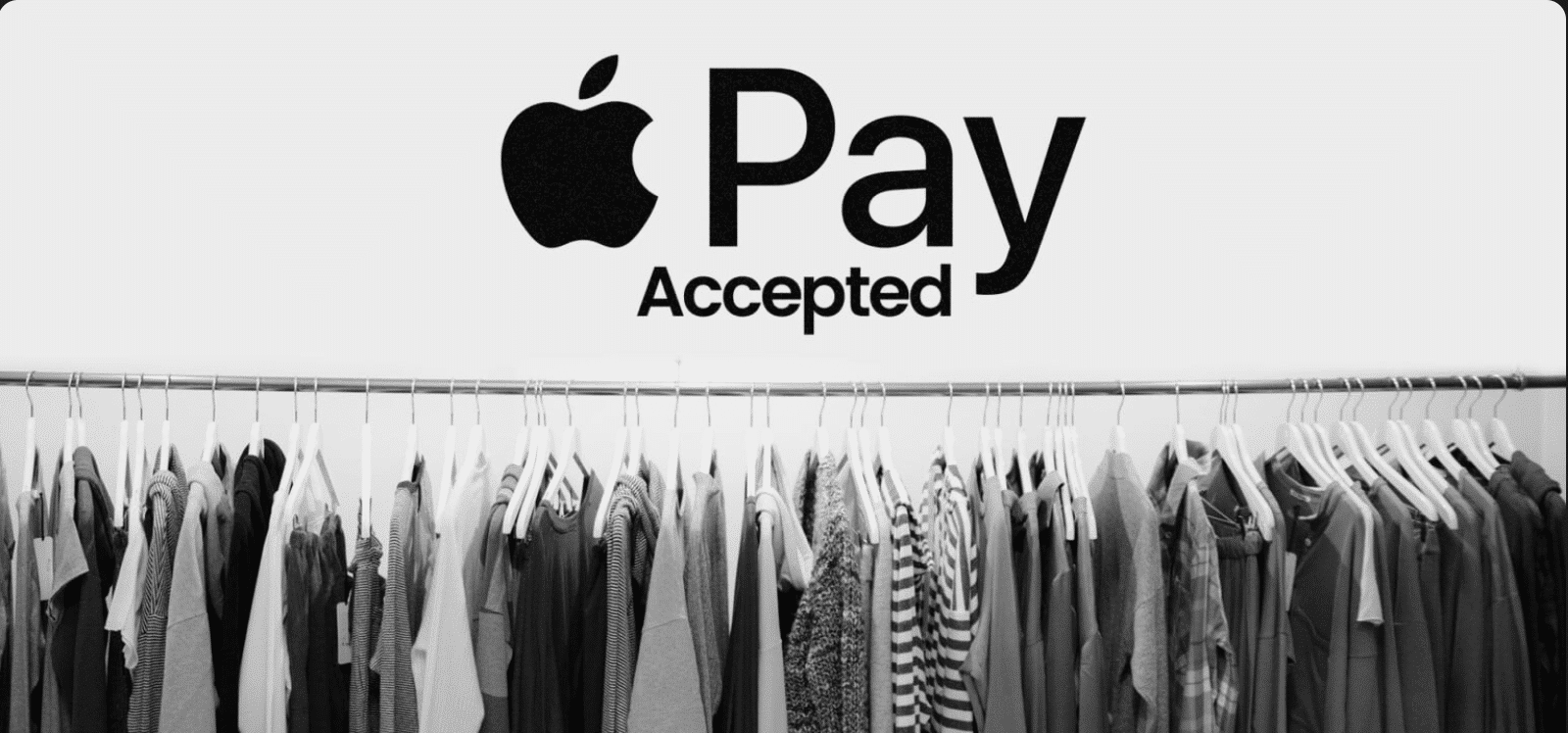 ---
Increased sales and customer convenience
Faster checkout: Apple Pay streamlines the payment process, reducing transaction times. This means shorter lines at your point of sale, which can result in more sales during peak hours.
Improved customer experience: Customers appreciate the convenience of Apple Pay, which can lead to higher customer satisfaction and loyalty.
Enhanced security
Tokenization: Apple Pay uses tokenization to replace card numbers with unique tokens for each transaction. This minimizes the risk of data breaches and fraud, making it a secure payment method.
Biometric authentication: Customers must use their fingerprint, Face ID, or PIN to authorize payments, adding an extra layer of security.
Reduced fraud and chargebacks
With the added security measures, Apple Pay transactions are less susceptible to fraudulent activities. This can lead to a decrease in chargebacks and associated costs for your business.
Marketing opportunities
Apple Pay can be integrated with loyalty and rewards programs, allowing businesses to leverage customer data and offer personalized promotions, which can drive customer engagement and repeat business.
Cost-effective
Accepting Apple Pay typically doesn't involve substantial setup or maintenance costs. It can be an economical payment option for businesses of various sizes.
How Can a Retailer Start Accepting Apple Pay in Their Business?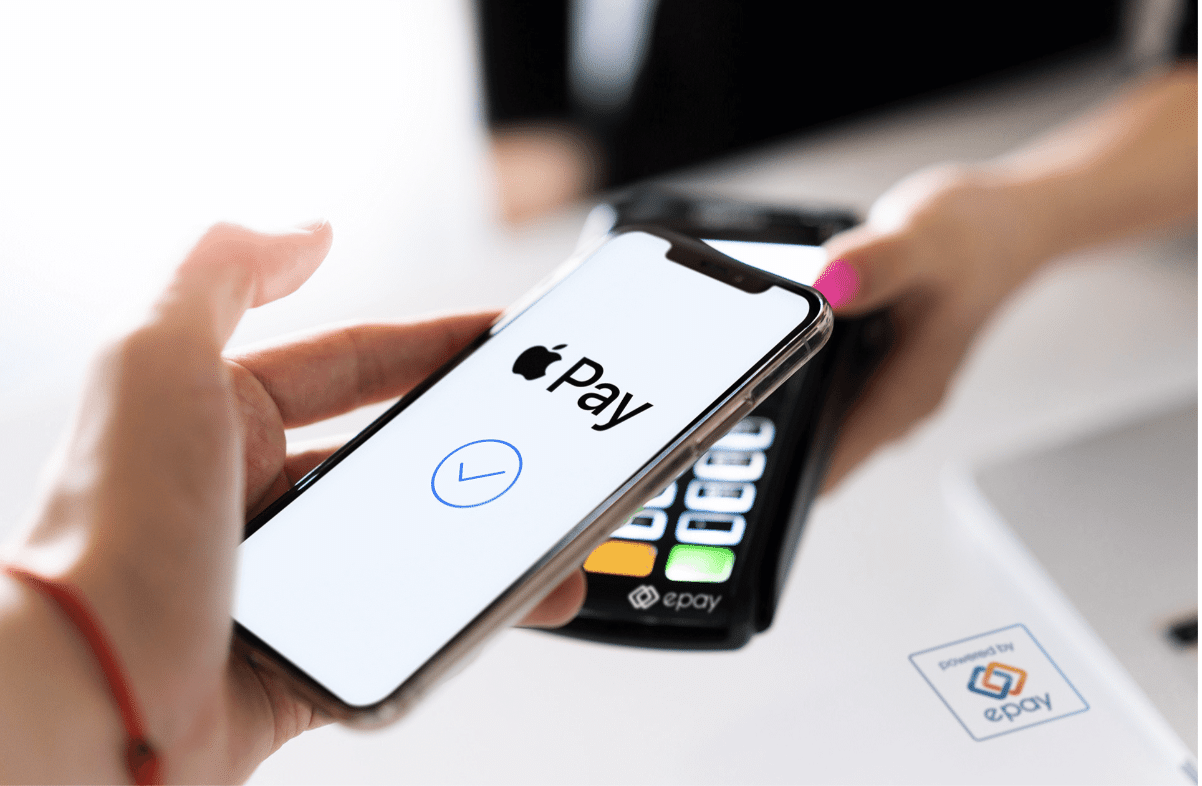 ---
Accepting Apple Pay at your retail business can be a smart move to enhance customer convenience and streamline the payment process. Apple Pay is a digital wallet and mobile payment system that allows customers to make secure, contactless payments using their Apple devices, such as iPhones, Apple Watches, and iPads. Here's a step-by-step guide on how a retailer can start accepting Apple Pay:
Step 1: Verify Apple Pay compatibility
The first step is to ensure that your business's point of sale system and hardware are compatible with Apple Pay. Most modern POS systems and terminals are equipped to accept Apple Pay transactions. If you're unsure, contact your POS system provider or payment processor to confirm compatibility. If your current POS provider can't offer contactless payment, maybe it's time to switch to another POS provider.
Step 2: Set up a merchant account
If you haven't already, you'll need to establish a merchant account with a payment processor or a financial institution. This account will enable you to process Apple Pay transactions. Work with your chosen provider to set up a merchant account and configure it for Apple Pay acceptance.
Are payment processors giving you trouble?
We won't. KORONA POS is not a payment processor.
That means we'll always find the best payment provider for your business's needs.
Get a quote
Step 3: Obtain the necessary hardware
If your current hardware is not already equipped to accept Apple Pay, you may need to invest in contactless payment-capable hardware. This typically includes near-field communication (NFC) readers or terminals that can communicate with Apple devices. Make sure the hardware is properly installed and integrated with your POS system.
Step 4: Enable NFC Payments
Ensure that your NFC payment feature is activated on your POS system and compatible devices. In some cases, this may require a software update. Your payment processor or POS system provider can assist you in this process.
Step 5: Promote Apple Pay acceptance
Let your customers know that you now accept Apple Pay as a payment method. Display Apple Pay logos and decals at your checkout counter and near your payment terminal to inform customers that they can use this convenient option.
Step 6: Train your staff
It's essential to train your staff on how to process Apple Pay transactions. They should be familiar with the payment process, including how to use Apple devices for payments and assist customers if they encounter any issues.
See also: The Dos and Donts of Retail Employee Training
Step 7: Test transactions
Before going live, conduct some test transactions to ensure that your hardware and software are functioning correctly. This will help you avoid any potential issues during actual customer transactions.
Step 8: Monitor and update
Once you've started accepting Apple Pay, monitor transaction data and customer feedback. This information can help you optimize your payment process and improve the overall customer experience.
Are There Fees For Accepting Apple Pay For Retailers?
Apple does not charge retailers or merchants fees for accepting Apple Pay transactions. However, it's essential to note that the payment processing fees associated with credit and debit card transactions will still apply. These fees are typically charged by the merchant's payment processor or acquiring bank, and they vary depending on the specific agreement between the retailer and the payment processor.
Keep in mind that the payment industry and its fee structures can change over time, so it's a good practice to check with your payment processor or financial institution for the most up-to-date information on transaction fees. Apple Pay itself does not impose any additional fees on top of these standard payment processing fees, so accepting Apple Pay will be no more costly than accepting any normal credit or debit card payment.
Accepting Apple Pay in Your Store With KORONA POS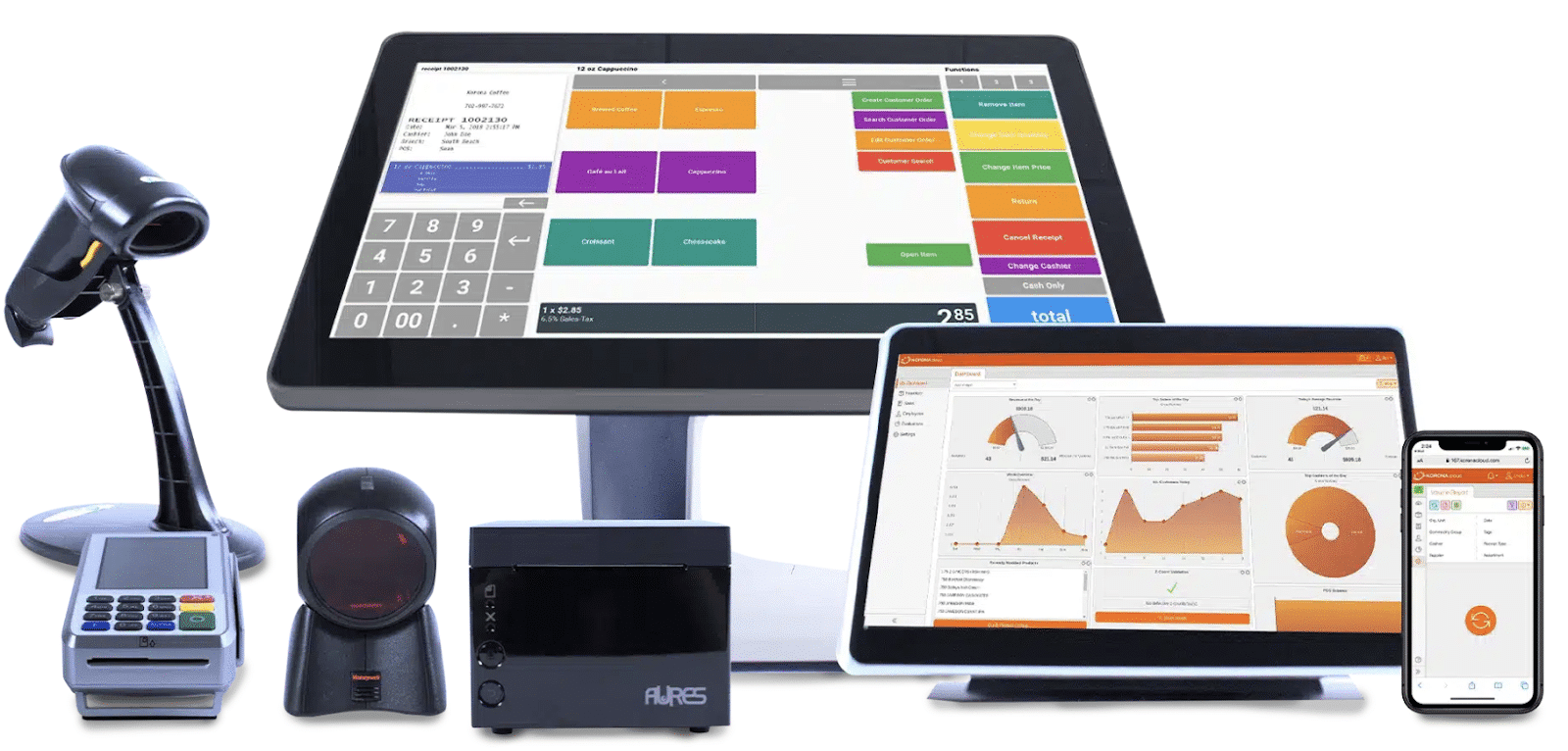 ---
KORONA POS is designed with small businesses in mind, providing an affordable point of sale solution that can accept modern payment methods like Apple Pay. With KORONA POS, merchants can process tap-and-go mobile payments via NFC technology for both Apple and Android devices. This allows customers to simply tap their phone or wearable device to pay, providing a fast and convenient checkout experience.
A key benefit of KORONA is its flexibility – it integrates with various POS hardware, so businesses can choose the devices that best suit their needs and budget. Whether you want a traditional countertop setup with a receipt printer and cash drawer or a mobile solution for line-busting, KORONA POS supports it. With its Apple Pay integration and hardware flexibility, KORONA POS gives small businesses an affordable POS system to accept the latest payment trends and technologies. Click below to learn more about how KORONA POS works.