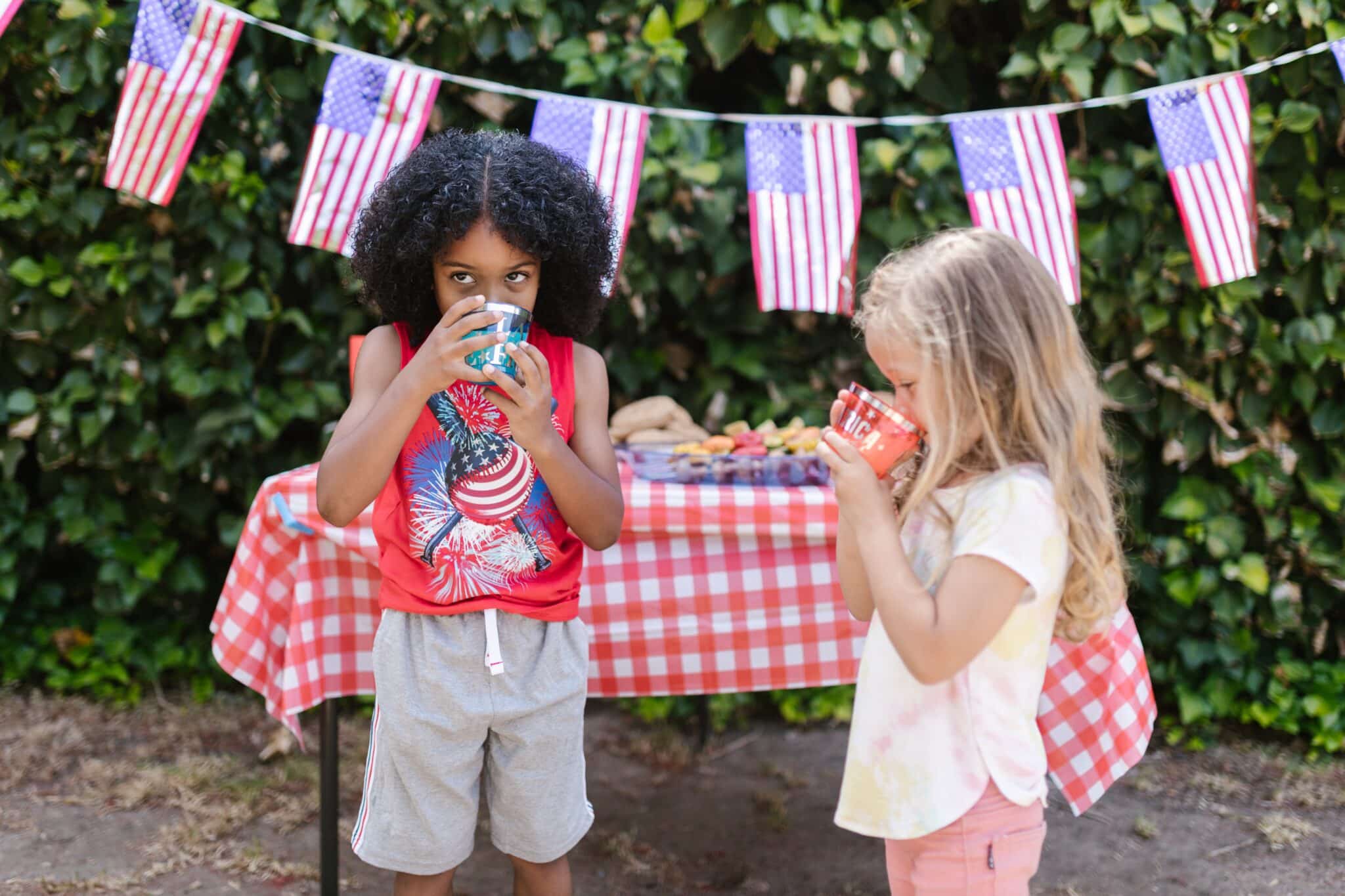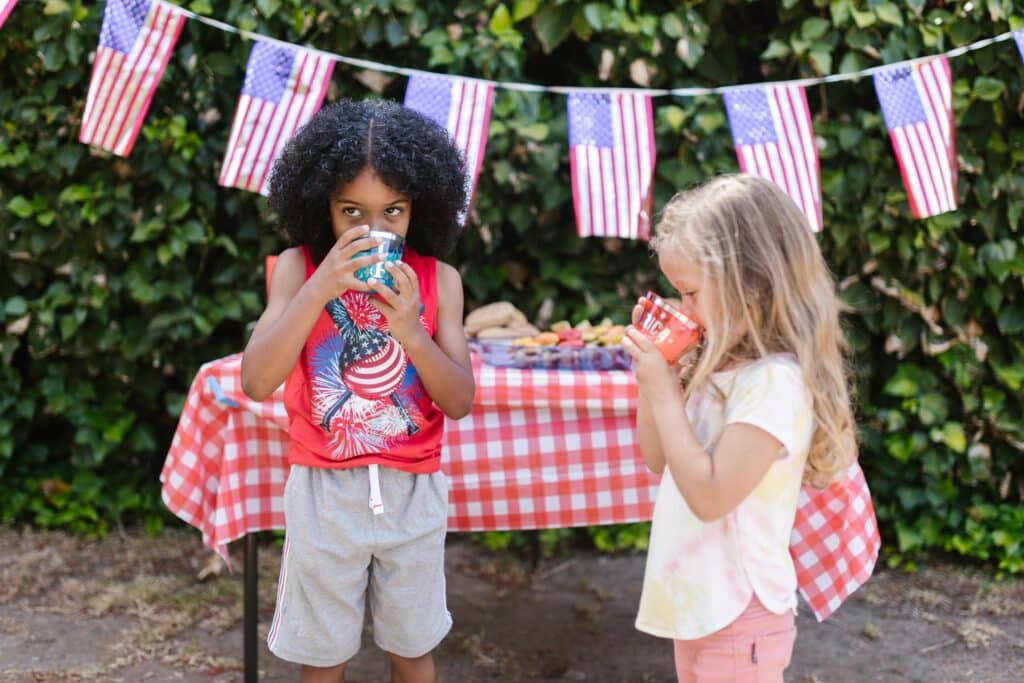 July 4th, or United States Independence Day, is one of the biggest shopping weekends of the year for many retailers. As the most popular holiday of the summer season, it's a day that most Americans participate in barbecues, parades, and fireworks displays. In fact, July 4th is the number one day of the year for beer consumption in the United States. Additionally, Americans eat around 150 million hot dogs on Independence Day.
People eat and drink a substantial amount on the holiday. The week of July 4th is also an incredibly busy time of year for retail outlets. Many shoppers take advantage of the sales that come with the holiday.
Consequently, July 4th presents an excellent opportunity for all types of retail small businesses to cash in on the buzz. One of the best ways to do so is through email marketing outreach and promotions. But in order to craft a well-received promotional email, you need to start with its subject line. A well-written subject line will grab your recipients' attention and boost your open rates. Below is a list of 4th of July email subject lines and why they work.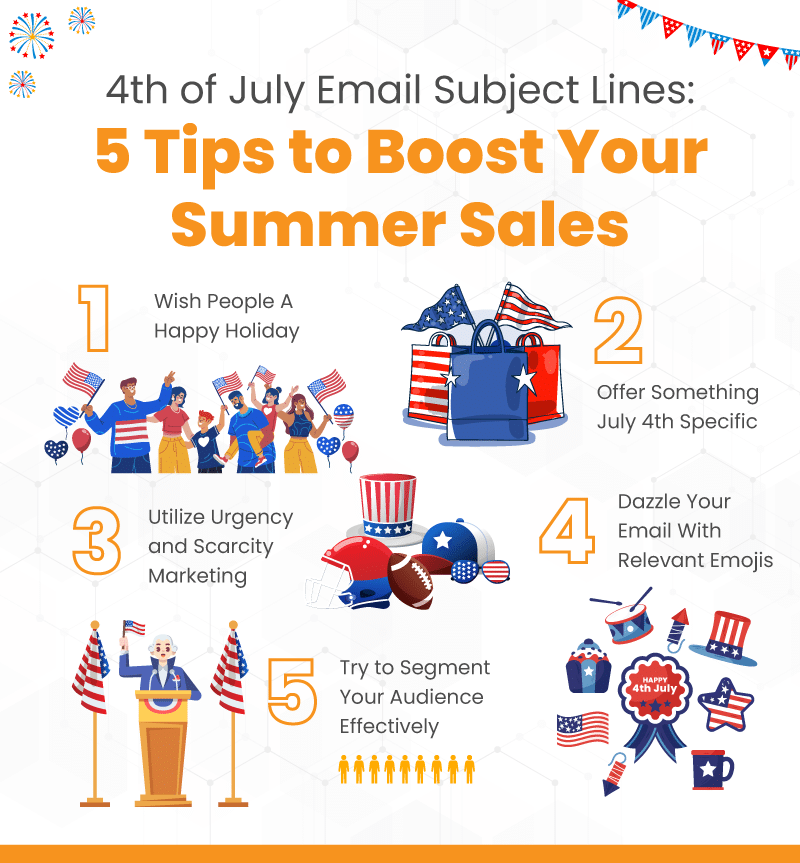 Wish People A Happy Holiday
At the most basic level, you can use your subject lines to wish the recipient a happy Independence Day. It's important to thank the people on your email list for being customers or opting into your promotions.
Being friendly and appreciative goes a long way. That's true whether you are blasting emails to your loyalty program members or reaching out to potential new customers for acquisition. Mix these types of greetings into your weekly or monthly outreach emails.
For the 4th of July, here are a few holiday-themed subject lines:
Enjoy The Holiday With Your Family!
Happy Independence Day From [Business name]
Happy Birthday, USA!
Have a great 4th of July
Wishing you a wonderful holiday
Offer Something Holiday Specific
Try to catch recipients' attention with something enticing and relevant. You can even invite people to your store for a July 4th-themed party to increase foot traffic and word-of-mouth marketing.
According to one study, 26% of Americans planned on buying patriotic merchandise. Special July 4th-themed clothing, merchandise, or outdoor goods gives recipients an excellent reason to read your promotional email.
New, summer-related products would also work great for email subject matter. And a clear discount meant for July 4th shoppers lets people know exactly why you emailed them.
Here are some examples to try:
July 4th Party – Come By Our Shop!
CELEBRATE FREEDOM WITH FREE BEER
40% Off For The 4th
New Release: Special Edition Independence Day Wine Cooler
JULY special: buy three, get THE FOURTH for free!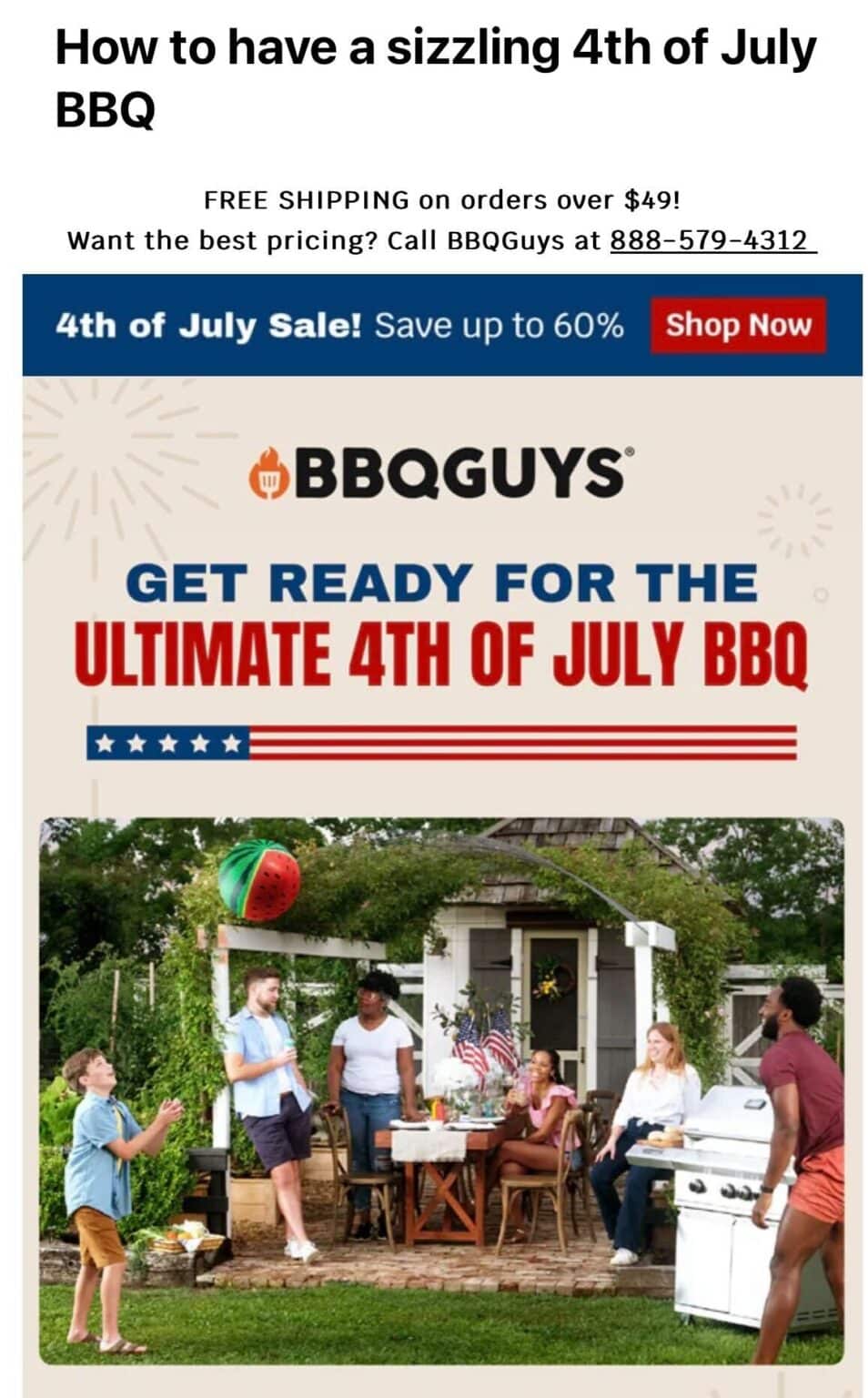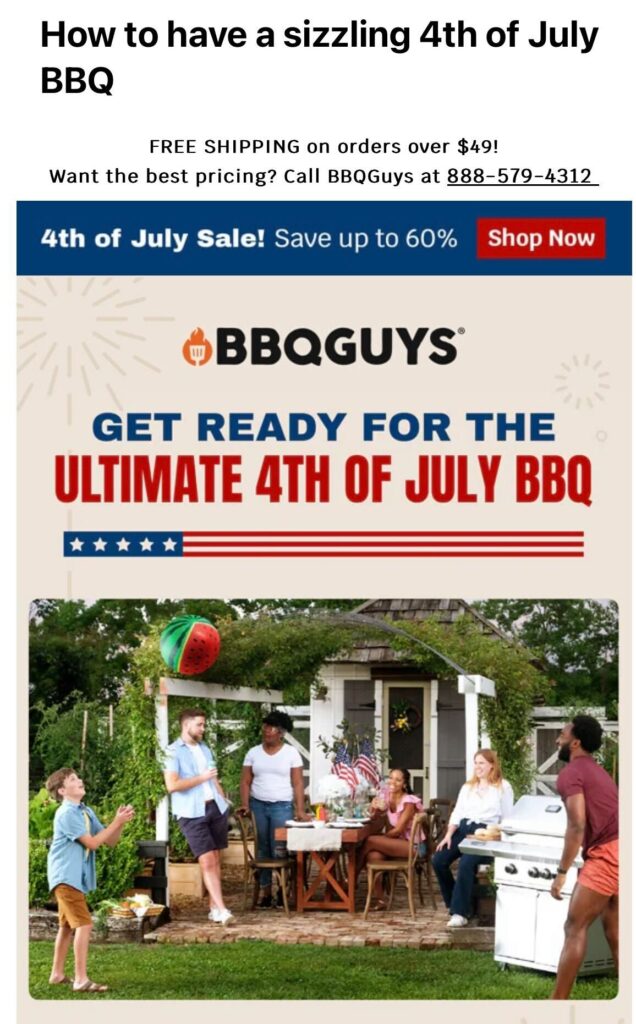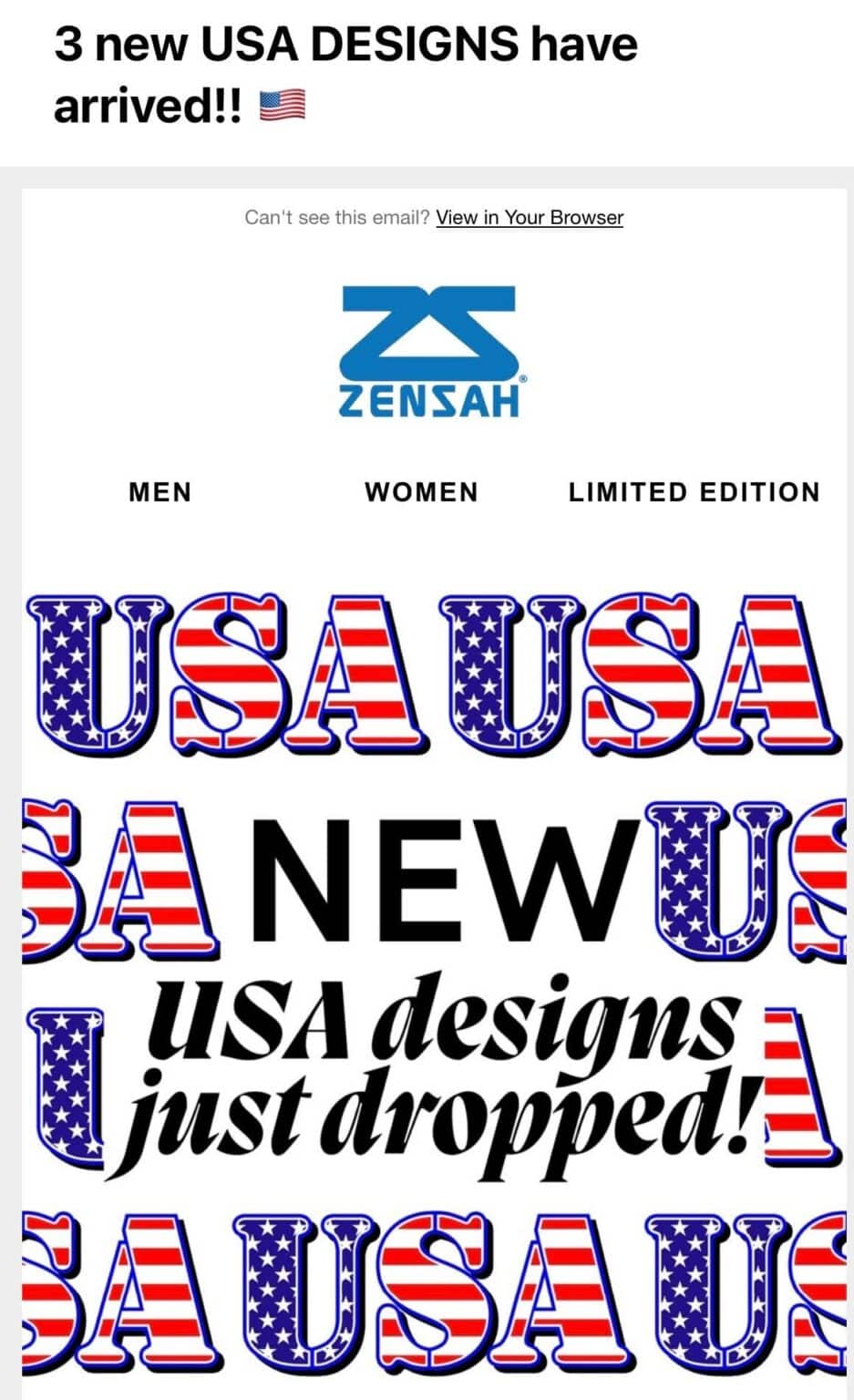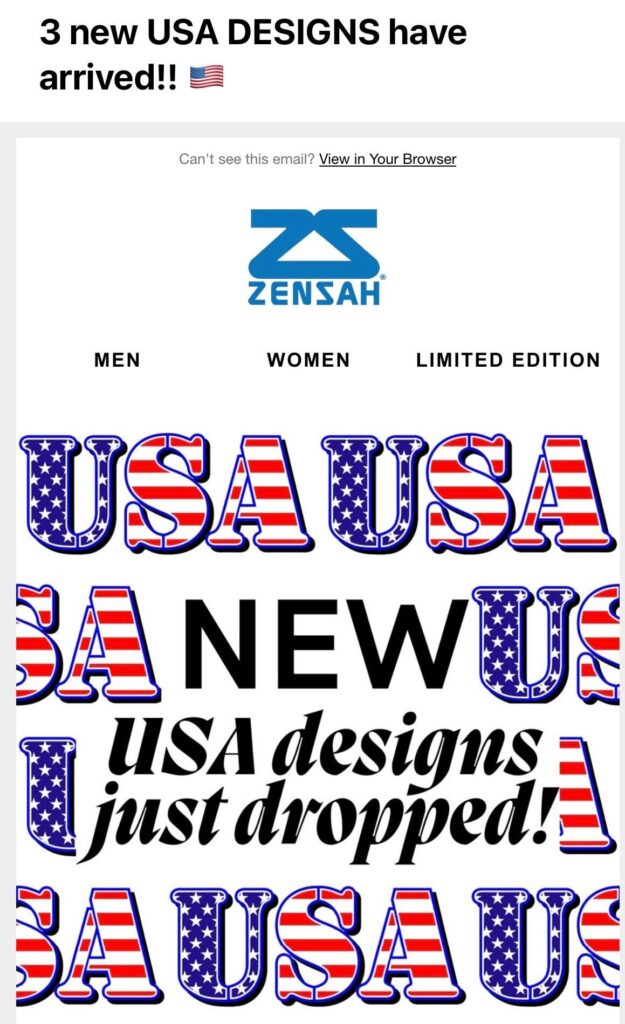 For other holiday-specific marketing ideas, check out July 4th Marketing Ideas – 7 Simple Ways to Improve Your Holiday Sales
4th of July Sale Email Subject Lines: Utilize Urgency and Scarcity Marketing
Taking advantage of FOMO helps increase engagement and conversions. FOMO-related marketing creates a sense of scarcity which urges customers to take action.
This strategy makes people more likely to buy before they miss out on the opportunity. Many retailers use this approach around holiday sales and promotions. It's been proven to increase revenue if done correctly. Tell your recipients they must make their purchases before the end of the July 4th holiday!
Check out these examples:
Hurry! July 4th Sale Ends Today!
Limited-Time BBQ-Ready Deals For July 4th!
Independence Day Savings End Soon. DON'T WAIT!
One Day Left Until July 4th Summer Sales End
LAST CHANCE: July 4th Markdowns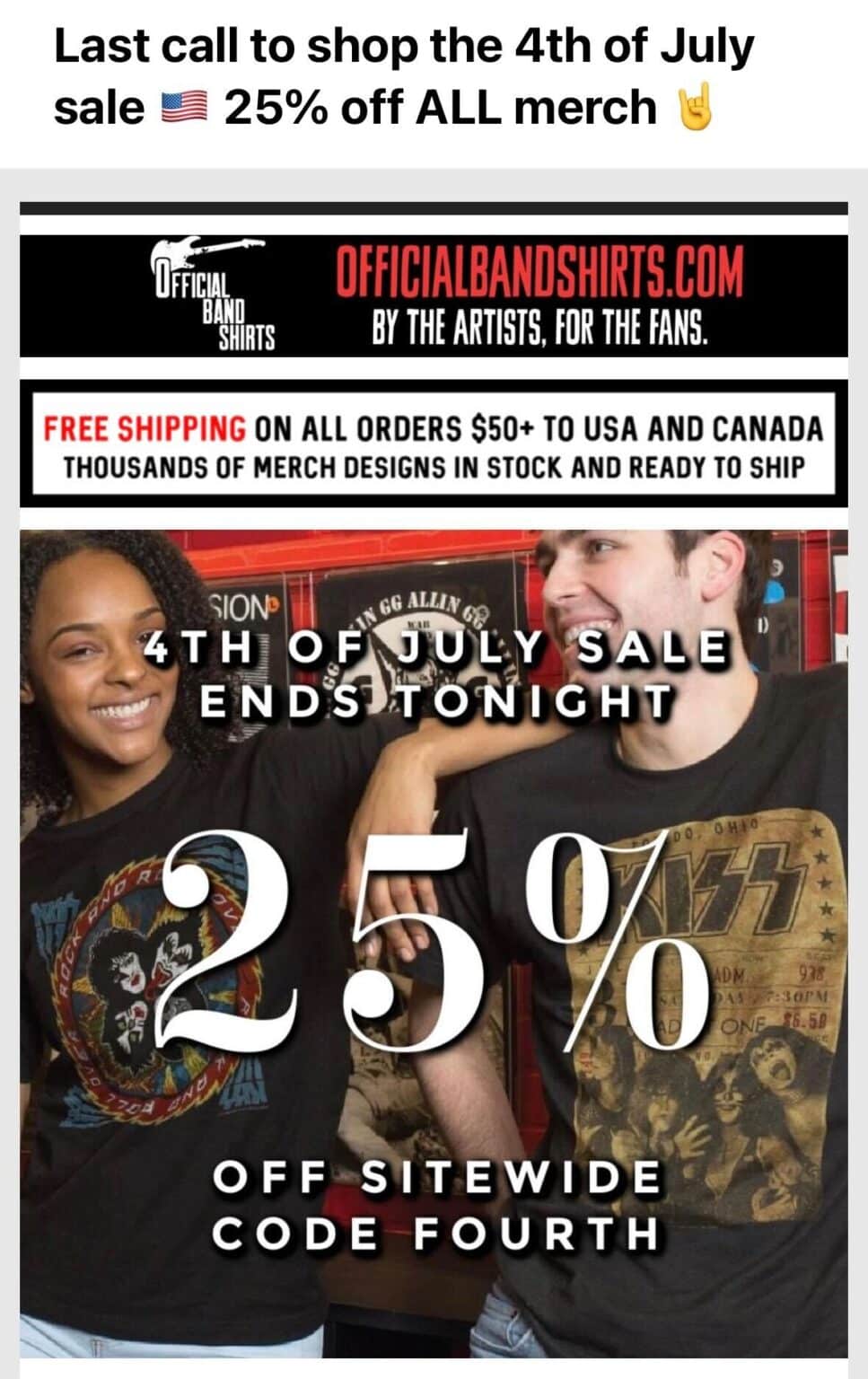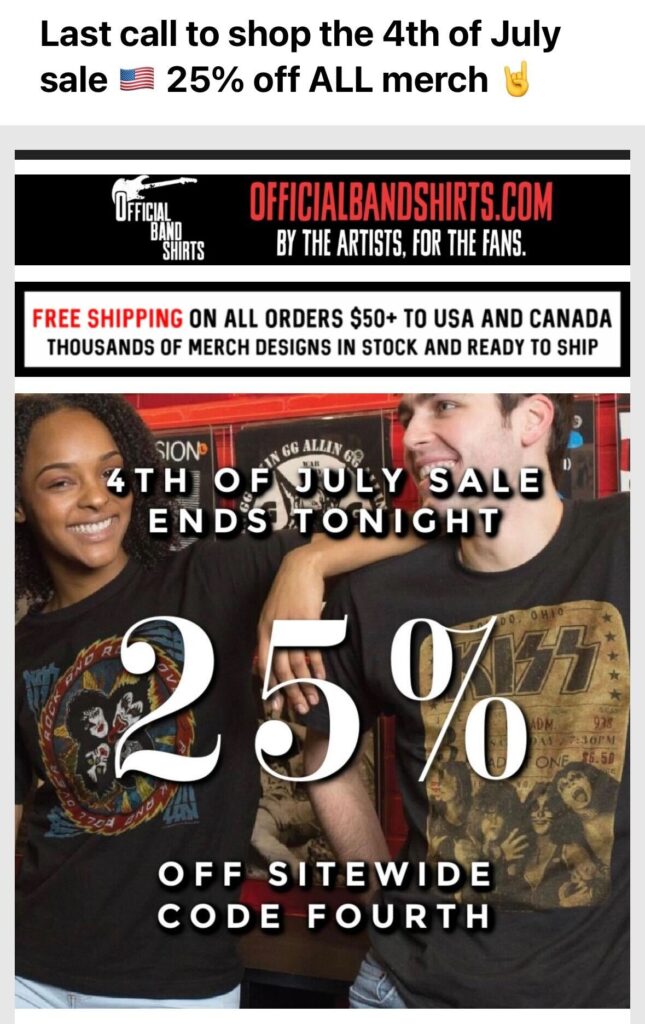 Dazzle Your 4th of July Email Subject Lines With Relevant Emojis
Studies have shown that using emojis in promotional email subject lines can effectively draw attention and increase engagement. Emojis add visual interest and provide a subtle hint of the content of the message. They often convey emotions or feelings that words alone cannot express.
Examples of patriotic emojis include the Statue of Liberty, the American Flag, bald eagles, fireworks, and stars and stripes. Add in images with more general summer themes. Emojis about parties, festivities, beach, sun, food, and drink can supplement your July 4th themes.
🎆 Let's Light Up the Sky This Year: Join Our July 4th Sale Now! 🎆
🗽 Let Freedom Ring: Unlock Savings on July 4th With Us
🦅 July 4th Items Are FLYING Out The Door! 🦅
🌭 Fire Up Your Fourth of July Celebration Now with Us! 🎉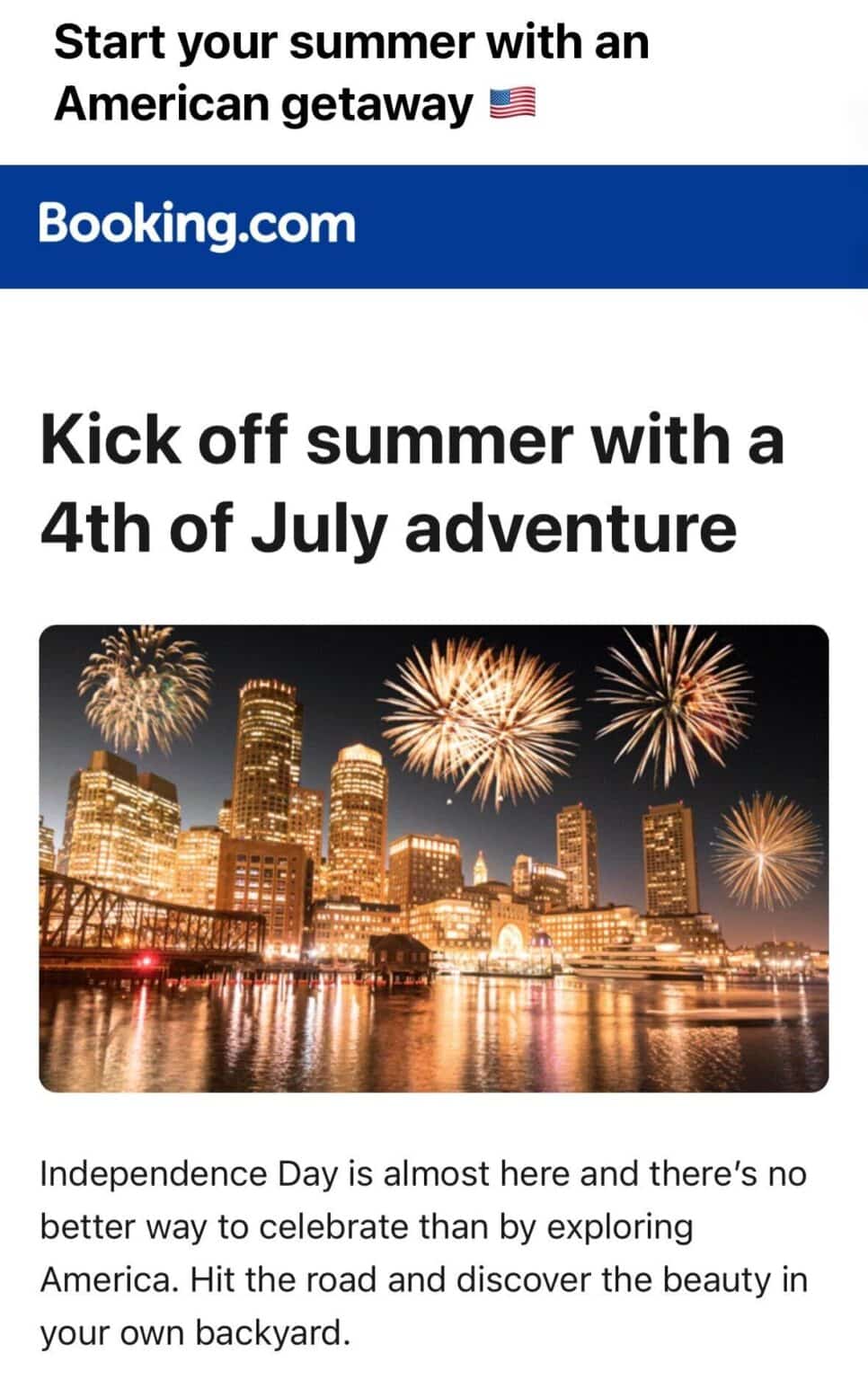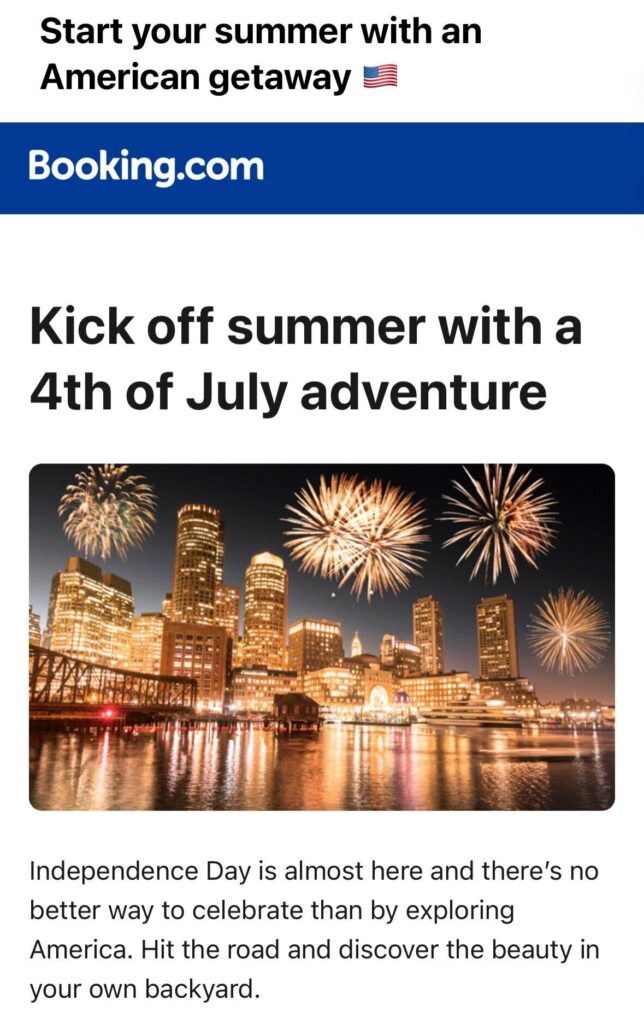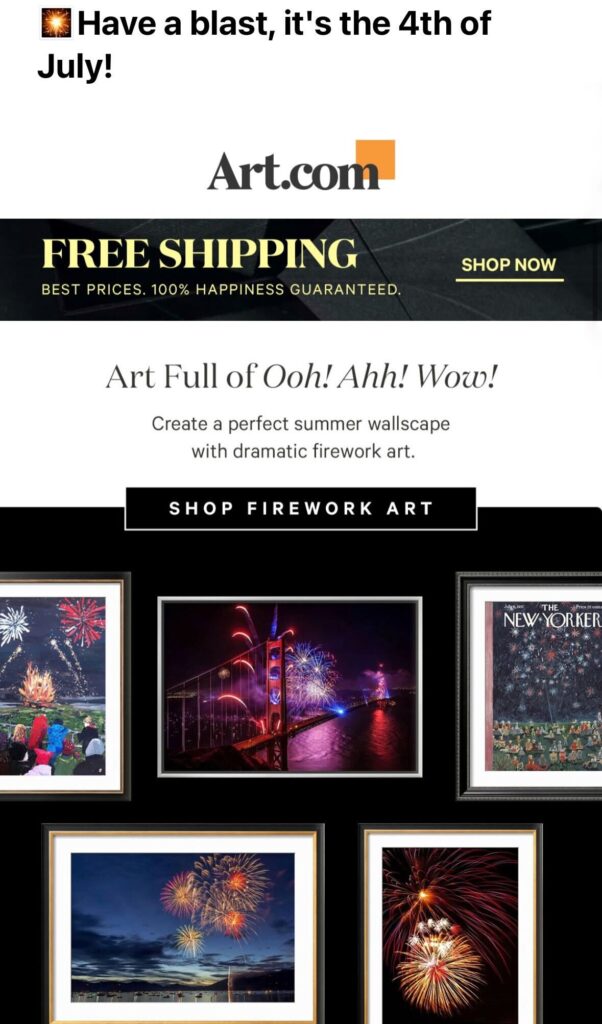 Try to Segment Your Audience Effectively
Tailor your emails to be relevant to specific customers. Recipients are much more likely to open targeted emails. In addition, segmented emails are less likely to be unsubscribed, spammed, or punished.
You can still make these emails holiday specific while catering to individual tastes. Utilizing data from a customer's purchase history and integrating loyalty programs helps immensely in this regard.
These offer some typical segmented types of email subject lines:
20% Off Domestic Craft Beers for July 4th!
Free Shipping On Made In USA Brands
Get Outside: Mountain Bike Sale + Free Lock And Helmet
Special Independence Day Deals On American Whiskey Brands
Sausages + Sun: The Best Meats For July 4th Grilling
Power Your Merchandising and Promotions With Powerful Analytics
KORONA POS delivers actionable insights that retailers need. Digestible analytics, sales reports, KPIs, and product performance insights inform intelligent decision-making for business owners using the software.
KORONA POS integrates with vertical-specific, industry-leading loyalty and rewards programs to foster healthy customer relationships to keep shoppers returning again and again. Our CRM system builds client lists for segmented email campaigns that are both strategic and personalized. Target your recipients with subject lines that make sense for them.
Click the button below to learn more about how KORONA POS can make your customer management and outreach more effective than ever.