Last Updated: March 31, 2021
We've looked at the benefits of a point of sale system before, from a guide to buying one for your retail store to some point of sale price expectations. Here, we'll do a quick comparison with a traditional cash register. For the most part, the cash register hardware is part of what comes with most POS systems, and for some businesses, that alone is enough to operate daily transactions and procedures. Most, however, do, or would, benefit from having a modern point of sale. With this in mind, where do you stand in the great POS system vs. cash register debate?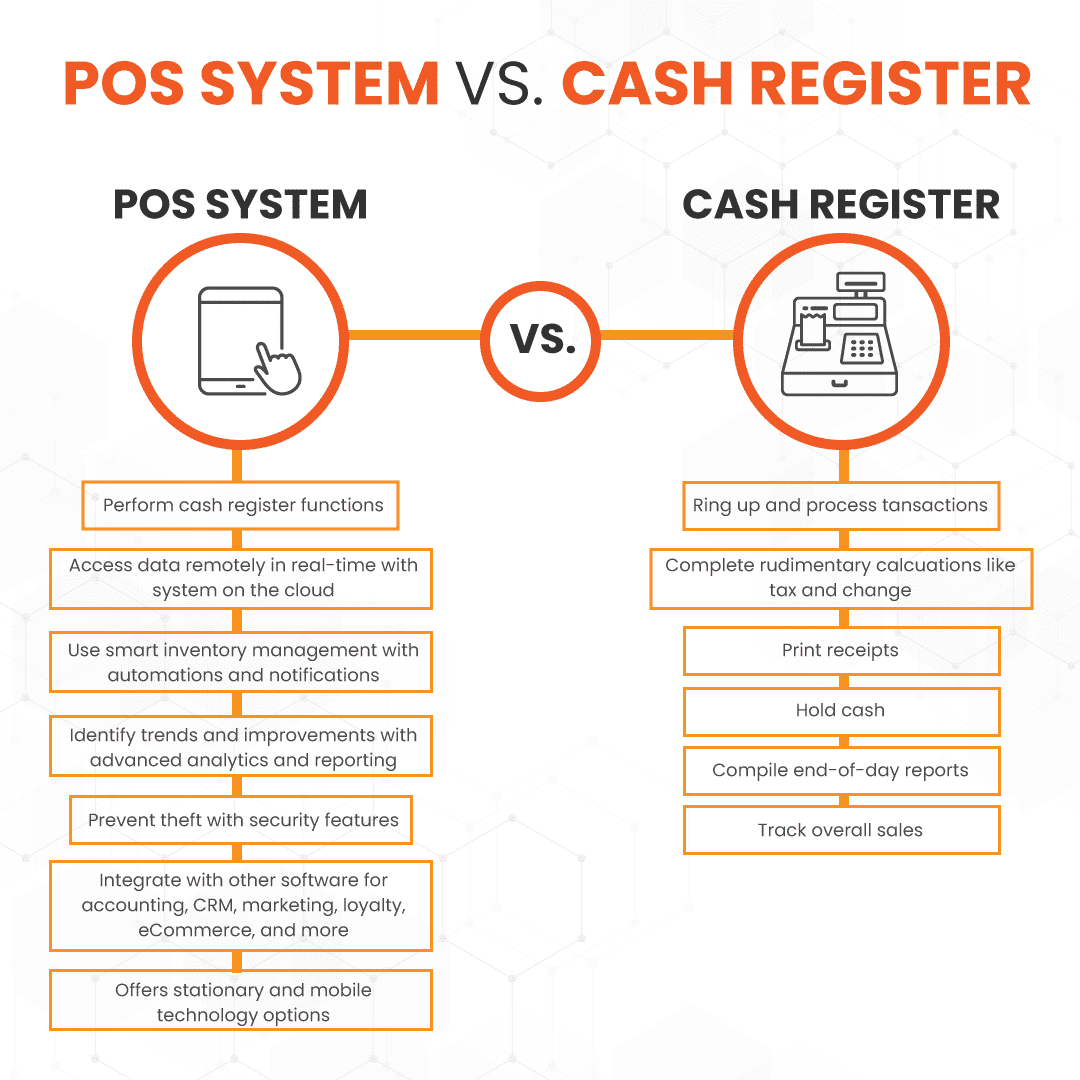 The Case for the Cash Register
Traditional cash registers are generally the most cost-effective. In fact, a basic till and drawer can be under $100 and even fancier options are typically under $500.
In general, most cash registers can complete the following business tasks:
Ring up and process transactions
Complete rudimentary calculations like tax and change
Print receipts
Hold cash
Compile simple "end-of-day" (EOD) reports
Track overall sales
Additional hardware can be added to the setup as well. In any case, POS hardware peripherals such as barcode scanners, credit card processors and digital screens can help enhance the customer's experience or at least make your life a little easier.
You also, have the option to go vintage with an old-school cash register to hold the money. These will most likely not be inexpensive, but they might add to your shop's aesthetic. Plus, like old slot machines or typewriters, they're a lot of fun to use.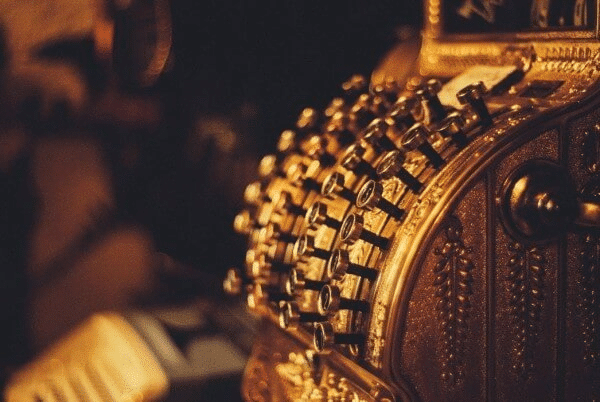 Hop on the POS System Bandwagon
Every point of sale system can perform the basic operations that a traditional cash register can. Most add levels of efficiency and effectiveness. Particularly, a great POS system can vastly improve your business and profitability.
Among many other benefits, a good point of sale system includes the following:
Smart inventory management to help keep a balanced level of product and accurate ordering
Analytics and reports to target sales patterns and highlight possible areas of improvement
Software integration for accounting, marketing, and customer loyalty options
Staff management features for payroll, sales, customizable levels of access, and theft prevention security features

Customer database technology to promote email/text marketing and identify regular clients
With an excellent point of sale system, options go a step further:
Cloud-based operations allow owners to have remote access (with internet connection) to all point of sale operations. This is a particular advantage for businesses with multiple locations. Inventory is accounted for across all stores and is reflected in real-time in a consolidated database.
Software as a Service (SaaS) models charge a flat, monthly fee for the point of sale software and includes all future updates with the subscription. Like most software, POS technology is constantly changing. SaaS ensures that you will always have the most up-to-date system at no extra cost. It saves you money and a lot of headaches.
Stationary and mobile options give you more flexibility. Many retail stores want a stationary central POS and floating systems on tablets.
So Why Is KORONA POS the Best POS System?
If you find yourself in the polarizing the POS system vs cash register debate, give KORONA's retail point of sale system a try. As has been noted, our retail point of sale software can do all of this and more. Furthermore, we offer customized software for a wide variety of business niches and pride ourselves on creating an intuitive, sleek interface. Plus, you'll have plenty of POS cash register options.

After all, there are no hidden fees. In fact, the only thing you pay for is your monthly subscription, which starts at $59/month. KORONA POS also offers sale and leasing options for any hardware you might need.
Additionally, we don't require, or even offer, contracts; your subscription is month-to-month for the entirety of your service. And you'll never be tied to just one credit card processor. With that subscription comes 24/7, free customer support from our amazing team.
Get Started with KORONA POS today!
Tell us a little bit about your business and explore all features that KORONA POS has to offer. And there's no commitment or credit card required.