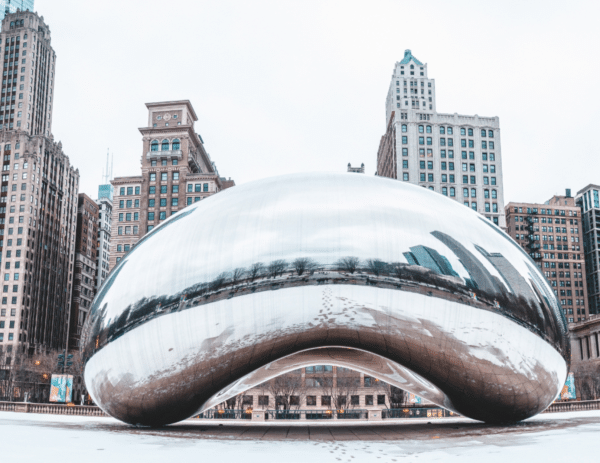 Are you planning on opening a dispensary in Illinois? Congratulations! You're joining a fast-growing market that is becoming increasingly lucrative. In 2023, more people than ever are looking to capitalize on the opportunities presented by legal cannabis. Whether you're an entrepreneur or investor, now is the time to open a dispensary in Illinois.
Read also: How To Get Into The Cannabis Industry As An Entrepreneur
But before you can reap the rewards of legal cannabis, you'll need to do plenty of research and understand all the legal nuances associated with setting up a business in this state. We know it can be overwhelming—but don't worry! Here, we'll provide all the information and advice you need about how to open a dispensary in Illinois. We'll cover when recreational cannabis was adopted in Illinois, local restrictions & laws, the cannabis retail license application process, things to consider when choosing a location for your dispensary, and how much it costs to open one up. Let's get started!
Key takeaways
Opening a dispensary in Illinois can be a complex and lengthy process. Here are the general steps involved:
1. Meet the Eligibility Requirements: Applicants must be at least 21 years old and must have been an Illinois resident for at least two years.
2. Obtain a Dispensary License: Apply for a dispensary license through the Illinois Department of Financial and Professional Regulation. There are several requirements and fees associated with this step, including a non-refundable application fee.
3. Secure a Location: Identify and secure a suitable location for the dispensary that meets all the requirements set by the state and local zoning regulations.
4. Build-out and Security: Prepare the dispensary space to meet all state and local regulations, including installing a security system and surveillance equipment.
5. Hire Staff: Hire and train employees, including a dispensary manager and security personnel.
6. Obtain Products and Establish Relationships with Suppliers: Establish relationships with licensed growers and manufacturers to ensure a steady product supply.
7. Pass Inspection and Obtain Approval: The dispensary will undergo an inspection to ensure compliance with all state and local regulations. If approved, the dispensary will be issued a permit to operate.
8. Open for Business: Once the permit is issued, the dispensary can officially open for business and start serving customers.
Table of contents
Introduction of Cannabis Regulated Industry in Illinois
In 2019, Illinois became the 11th state to legalize recreational marijuana. It also emerged as one of the most mandated states in the entire country. With its legalization came a whole new set of rules and regulations for retail establishments.
Before delving into the application process and associated costs, let's look at what local cannabis restrictions & laws exist in Illinois.
Generally speaking, cannabis can only be purchased from an authorized dispensary by adults 21 years or older, and you must show valid identification before purchase. Additionally, retail stores are limited to selling non-smokeable products such as edibles, topicals, and tinctures. Lastly, public consumption of any cannabis product is strictly prohibited, including within dispensaries.
Now that we understand the basics of the regulated industry in Illinois, we can move on to opening a dispensary—from filling out the necessary paperwork to finding an ideal location in IL.
Read also: How to Start a Dispensary: 10 Steps for Cannabis Retailers
Overview of Illinois Certification and Licensing Requirements
The first step to opening a dispensary in Illinois is understanding the state's regulations, rules, and laws. Municipalities around the state can create local restrictions that you must consider when setting up your business.
To get started, you'll need to obtain a cannabis retail license from Illinois's Department of Financial and Professional Regulation. The application process involves gathering the required documents and fees, including a non-refundable application fee of $5,000 and a licensing fee that varies depending on your annual projected sales volume. You'll also need to provide proof of residency, financial statements, and other information depending on the type of license you're seeking.
Once your application is approved, you're ready to start looking for an ideal location for your dispensary. When selecting a location, factor in zoning requirements and any local municipality guidelines to ensure that your operations comply with state regulations.
How to Find an Ideal Dispensary Location in Illinois?
If you've decided to open a cannabis dispensary in Illinois, the next important step is to find the ideal location. Here are a few tips to help guide you on this next part of your journey.
Do your research
Doing your research is essential in finding the right dispensary location. You need to ensure that you have thoroughly investigated all relevant zoning laws and restrictions for dispensaries, making sure you know precisely where dispensaries are allowed or not allowed. You should also research potential noise impacts, safety issues, and any comprehensive policies and ordinances particular to cannabis businesses in Illinois.
Location evaluation
Once you have identified a potential site for your dispensary, evaluate its potential as an ideal location. Consider parking availability, traffic flow, accessibility from transit options, and nearby amenities that may draw customers in. Also, note any security or safety issues that could be present and how these things might affect the success of your business.
Estimate costs
Once you have identified an ideal location for your dispensary, it is important to estimate all the costs associated with opening a dispensary so you can be prepared before moving forward. These costs include any rent or lease payments that need to be made, building permits and fees associated with remodeling and renovating your space if necessary, marketing costs for bringing customers in the door, and any other relevant expenses related to getting your business up and running.
How to Fund Your Dispensary Business in Illinois?
Once you've decided to open a dispensary in Illinois, you'll want to know how to fund your business. After all, opening a dispensary doesn't come cheap—you need to cover things like leasing or buying property, inventory, and other costs. To get started, you may want to look into cannabis dispensary loans, as they are specifically tailored to your situation.
You might also want to read: How To Get A Loan To Open A Dispensary
However, before applying for any type of loan, you must gather the initial costs and have a comprehensive financial and business plan in place. This will give the lender peace of mind knowing that you are taking your application seriously and intend to be successful in the industry.
Once you have secured financing, several types of cannabis retail funding options can help sustain your business:
Working capital: Working capital is designed for short-term financing needs and covers more minor expenses like payroll or inventory restocking.
Invoice line of credit: An invoice line of credit serves as an immediate cash flow solution when customers take too long to pay invoices. This helps cover the gap in cash flow while waiting for those invoices to be paid.
Securing funding may seem daunting, but with the right resources, you can make sure that your dispensary is well-equipped with enough funds to be successful in Illinois.
Understanding the Costs to Open a Dispensary in Illinois
When opening a dispensary in Illinois, you'll need to factor in the cost of the dispensary license, legal fees, and the capital required to get your business up and running.
Dispensary licenses
The Cannabis Regulation and Tax Act (CRTA), adopted in 2019, requires dispensaries in Illinois to obtain a retail cannabis license from the state. The license cost is currently $30,000, with an additional $30,000 fee due every year during renewal.
Legal fees
Before applying for your dispensary license, you will likely want to hire an attorney who is familiar with current cannabis laws in Illinois. Also, consider investing in an accountant or financial planner to help you manage your finances. Depending on how complex the application process is in your particular situation, legal fees can range anywhere from a few hundred dollars up to thousands or even tens of thousands of dollars.
Capital requirements
When opening a dispensary in Illinois, you will likely need a substantial amount of working capital depending on certain factors, such as size and location of your business and whether you are leasing space or building out from scratch. Aside from rent or mortgage payments, additional costs, such as security systems and insurance, must be considered when calculating the total capital required to open up a dispensary in Illinois.
See related: How Much Does It Cost To Open A Dispensary
The Dispensary Application Process and Timeline in Illinois
If you plan on opening a dispensary in Illinois, you should know the dispensary application process and timeline.
The first step is to choose an optimal location for the dispensary. You'll need to consider zoning regulations, local regulations, foot traffic, and access for medical marijuana patients. Once the location has been secured and the application fee paid, you can begin your cannabis retail license application with the Illinois Department of Financial & Professional Regulations (IDFPR).
Illinois dispensary application
The application process includes completing a variety of forms and documents that tell the IDFPR about your business. This includes:
Cannabis business application
Provisional authorization form
Business entity disclosure form
Security background forms
Owner disclosure form
Financial statements & taxes
Insurance certificates
Prequalification documentation.
Each part of this process must be completed in full and submitted before your application can be reviewed. The entire process typically takes up to three months to complete upon submission. It is important to ensure that you adhere to all deadlines throughout the process – the IDFPR will not accept applications with missed deadlines.
Understanding Local Restrictions & Laws for Cannabis Dispensaries in Illinois
You might already know that recreational cannabis was adopted in Illinois back in 2019. However, there are still a lot of local regulations and restrictions you need to be aware of when opening a dispensary in the state.
For one, it's essential to understand that local government can impose much stricter cannabis regulations than the state, such as how close dispensaries can be to one another or even if dispensaries can open at all. So if you want to open a dispensary in Illinois, make sure you familiarize yourself with local zoning ordinances and other restrictions.
A great location is essential for any successful business, and the same goes for cannabis dispensaries. When looking for the ideal location for your dispensary, keep an eye out for properties that comply with zoning laws and requirements and accommodate the necessary equipment and business operations. You should also keep an eye on any surrounding competitors as well.
In terms of cost, it's important to note that opening a dispensary in Illinois is not cheap — there is an initial application fee of $5,000 plus an additional licensing fee ranging from $30,000-$60,000 per year, depending on sales. You will also need capital upfront for real estate costs (if purchasing), build-out services, and other related expenses like insurance and security systems. Look into leasing or renting properties since this option usually requires less overhead costs than purchasing outright.
Current Cannabis Market Potential in Illinois
You may be wondering about the cannabis market potential in Illinois. Let's look at the facts. Since the recreational cannabis law passed in 2019, the Illinois cannabis market has been experiencing strong growth year-over-year. According to a report from Headset, LLC., retail sales within the Illinois cannabis industry have ballooned from $99 million in 2020 to over $300 million in 2021.
Moreover, other research suggests that Illinois is among the most promising states for cannabis businesses, presenting significant opportunities for entrepreneurs. In addition to adult consumers, businesses can also target medical marijuana patients due to their high demand for specific strains and products. If you're looking to start a business in Illinois' legal marijuana industry, now is a great time to start.
Run Your Dispensary or CBS stores With The Best Retail Cannabis POS System
A retail cannabis POS can significantly streamline dispensary or CBD store operations. By automating tasks such as inventory management, sales tracking, and compliance reporting, a cannabis POS can save dispensary staff significant time and reduce the risk of errors. KORONA POS can help you in this regard. By integrating traceability systems through Metrc, the dispensary software is available in any market where cannabis, hemp, and CBD are legal.
See also: What Is Metrc: The Cannabis Tracking Tech for Dispensary Retail
State and provincial use three traceability systems: Metrc, BioTrack, and Leaf Data System. KORONA POS will integrate with each of these, transmitting data directly to the state or province whenever necessary. This ensures that your business is always in full compliance.
Most companies in the cannabis industry are finding that more and more buyers are turning to eCommerce. That's why KORONA POS integrates with eCommerce platforms to facilitate this shift. Link your online menus to your store inventory to keep your data accurate and up-to-date. Integrations with online menus such as Dutchie, Leafly, Olla, and iheartjane ensure your dispensary is always well stocked.
Conclusion
Whether you're looking to open a dispensary in Illinois for medical or recreational cannabis, the process of doing so can be complex but ultimately rewarding. Make sure you are well-informed of the local laws and regulations, apply for the right license, find an ideal location, and have a plan in place.
It can be expensive, but with the right know-how, you can ensure your business is flourishing and profitable. Do research, take your time, and plan your Illinois dispensary properly. With a solid plan and the right resources, you can be on your way to opening a profitable dispensary in no time.
Check Out The Following Resources On How To Start a Dispensary
FAQs: How To Open a Dispensary In Illinois
How much does it cost to start a dispensary in Illinois?
The cost to start a dispensary in Illinois can vary greatly depending on several factors, including location, size, and operational needs. The state has set a non-refundable application fee of $5,000 and an annual licensing fee of $25,000 for dispensaries. Additionally, there are costs associated with obtaining a location, leasing or purchasing equipment, hiring staff, and ensuring compliance with state regulations. Estimates for the total cost of starting a dispensary in Illinois can range from $250,000 to over $2 million.
Is owning a dispensary profitable?
Owning a dispensary can be profitable, but success depends on a variety of factors, including location, competition, pricing, and product selection. The cannabis industry is highly regulated and subject to a variety of taxes, fees, and operational expenses. However, with the growing demand for legal cannabis products, many dispensaries have reported significant profits in recent years.
How do I become a certified dispensary in Illinois?
To become a certified dispensary in Illinois, individuals or entities must submit an application to the Illinois Department of Financial and Professional Regulation (IDFPR). The application process is highly competitive and includes a thorough review of the applicant's business plan, security measures, financial stability, and compliance history. Additionally, applicants must demonstrate a commitment to promoting social equity and diversity within the industry. Successful applicants must also meet ongoing regulatory requirements to maintain their certification.
How much is a dispensary license worth in Illinois?
You must pay an application fee of $5,000 plus an additional license fee ranging from $30,000 to $60,000 per year, depending on total sales. However, in subsequent licensing rounds, the state moved to a merit-based system that prioritizes social equity applicants, reducing the financial value of licenses.