Keeping customers satisfied with your products and services should be the main focus of any business. Many companies now spend incredible amounts of time and money on improving their customer service and the overall customer experience at their store, whether it be online or brick-and-mortar
But there is a distinct difference between customer service and customer experience. And few are aware of this. Companies can have the best scripts for their customer service reps, templates for email communication, or any number of other standardized methods of customer service. However, if the customers do not have a good experience with your business, these efforts will all be in vain.
So, here are some tips and advice for providing an outstanding customer experience in 2022:
1. Create Journey Maps    
A customer journey map is a chart or table that gives the company valuable information about the customer journey as they experience the products and/or services.
Having this information assists the company in making adjustments to the customer experience by improving the areas that drive the least engagement. The idea is about targeting the areas that have the most room for improvement and going from there.
Retail businesses should use the customer journey map to schedule training, feedback sessions, or other forms of positively reinforcing development plans. Remember, you must rely on your great retail team during this process. They are integral to creating a great customer experience.
Encouraging employees to improve could make for healthy competition within the company and rewarding them for outstanding service may also be an option.
2. Professional First Contact    
Many customers start their shopping journey by contacting a business via telephone or email. This first contact is crucial to the customer experience and sets the tone for all future interactions.
From the very first greeting, customers need to feel valued. All front-line personnel that could be the first person the customer speaks to should know the importance of these interactions.
Being friendly and polite must not be the only characteristic of the first conversation. The representative must also make the customer feel valued.
A good welcome may initially impress the customer, but it's important to go further. Of course, this involves actively listening to the shopper and then providing them with the best way forward. Make it clear to each customer that you're there to help and will resolve the situation as promptly as possible.
For those customers having their first contact in-store, the initial interaction is even more important. Body language, facial expressions, tone of voice, and more, all go a long way towards engendering a more positive view of your store and brand. Train your team well and then let their personalities shine.

3. Simplify Purchasing Processes    
Time-consuming purchasing processes could arguably be the biggest frustration for customers. It's 2022 and retail customers expect to receive products that they purchase quickly and effortlessly. Remember who you're competing against, here (hint, it's Amazon).
It's annoying to have to follow up on something numerous times, wait on hold on the phone, navigate a tricky checkout process, stand around a store idly, or deal with delayed deliveries. It's vitally important for retail operations to streamline these processes and iron out any kinks as they go.
For any issues that aren't resolved immediately, it's important that the customer is kept engaged and informed throughout the process. Be sure to keep your processes uniform and organized on your support team to ensure that no shopper falls through the cracks.
4. Improve Customer Relations Processes and Loyalty
Good relationships with customers, especially long-standing ones, will guarantee constant, repeat business. And referrals.
Maintaining such a relationship with your shoppers will help you retain them even in the event that something goes wrong or cheaper alternatives appear.
The easiest way to go about this is through your customer loyalty program. Retailers should rely on a robust loyalty system to reward your top shoppers and entice new customers to come back more often.
There are many different types of loyalty programs out there, but each of them will run through your retail point of sale. Whether it's a simple point-based system or one that involves shipment tracking and compliance issues, you need to start by discussing your needs with your POS solution. When you have your loyalty program in place it's important to advertise it to your customers using digital signage templates for loyalty programs.
Maintaining a great loyalty program will elevate your marketing and grow your sales quickly.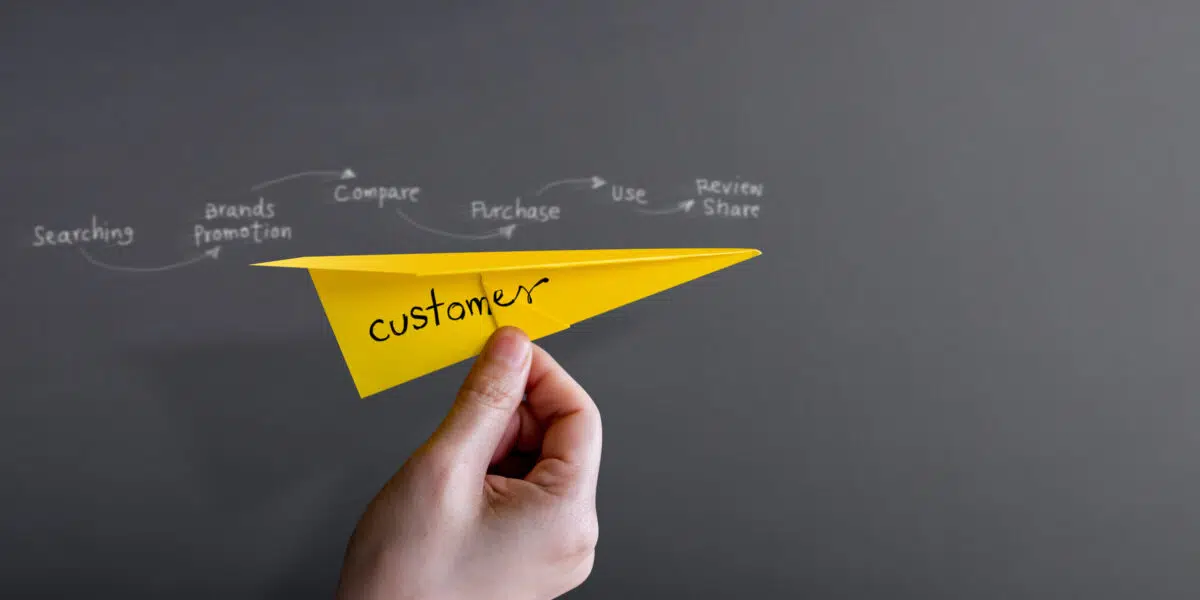 5. Make the Checkout Experience Fast and Easy
One thing consumers hate more than just about anything is long waits. Earlier we talked about it with regards to shipping, but it also applies to your checkout process. And this goes for both eCommerce and brick-and-mortar stores.
For eCommerce retailers the key is to not add too many steps to the checkout process. It's why Amazon instituted the click-to-buy button on many of its product pages; shoppers become less likely to complete a purchase with each additional step that they're tasked with. While it may be tempting to add steps for capturing personal information that can later be used for marketing efforts, it's critical not to overdo it. Make the checkout short, intuitive, and secure.
On the brick-and-mortar side of retail, you'll need to rely on line management and a speedy POS system. This is particularly important for high-volume shops that process dozens of transactions at each terminal every hour. Lines that take more than a few minutes to get through are proven to weaken customer retention.
A Better Customer Experience for 2022
At the end of the day, remember that customers want to be understood and valued. Companies that prioritize serving their customers a good experience will have a higher success rate and better customer retention.
The customer may not always be right, but making them feel they are could sway the entire conversation and experience. Customers need to feel an emotional connection to the company or brand for the best results, and creating a great experience is a key step in doing so.
For more information on point of sale software, click below to speak with one of our product specialists.