There are so many types of customers in retail out there. And a handful of them are bound to be difficult. For many retailers, it's the very hardest part of the job, but it's a reality that must be faced. And consumers are expecting more from customer service than ever before – over half of American consumers say they have higher expectations from their customer service than they did just a year ago. Fortunately, there are some tips on how to deal with difficult customers or respond to negative reviews that can make the experience less miserable. Ideally, you can even turn a negative interaction into a positive one and win over a lifetime customer. Check out the helpful tips below.
1. Handle Difficult Customers with Preventative Steps First
While the tips below all cover ways that you can better deal with difficult customers, setting your store up to avoid complaints from the first place is the best solution of all. 
Keep your inventory management system effective so that you always have your products in stock. Shoppers go to retailers expecting to be able to buy what they normally offer, and stockouts are a common cause of complaints. Don't let your store run out of items and keep your shoppers happy.
Set up a clear and efficient return policy. Confusing policies and long lines are easy ways to get angry shoppers. So make sure that your staff knows how to handle your return policy and that customers are made aware of it from the time of purchase.
You might also consider adding staff members, especially around the busiest. Shoppers who need assistance but have to wait too long are likely to complain or just shop elsewhere.
Finally, make sure your checkout area is optimized for fast transactions and that long lines are avoided. Again, most customers expect to be in and out of your store at their convenience. Long lines are a quick way to get a bunch of difficult people nagging you. Your retail POS system should be speedy and allow your cashiers to navigate each transaction seamlessly. Adding various payment options and extra tablets or registers will give you and your customer more flexibility.
2. Don't Let Yourself Get Angry
It's important to stay calm and not wear your emotions on your sleeve. You can think whatever horrible things that you want, just don't let it show or say the wrong thing!
Remember that the complaint is very unlikely to be anything personal. Maybe the shopper has had a terrible day or maybe they're just a terrible person, but that shouldn't affect how you handle the difficult shopper. If they notice that they're getting under your skin, they might just escalate it.
Getting angry will likely make a bad situation worse and it's also probable that it'll draw attention from other shoppers, giving your store a bad look.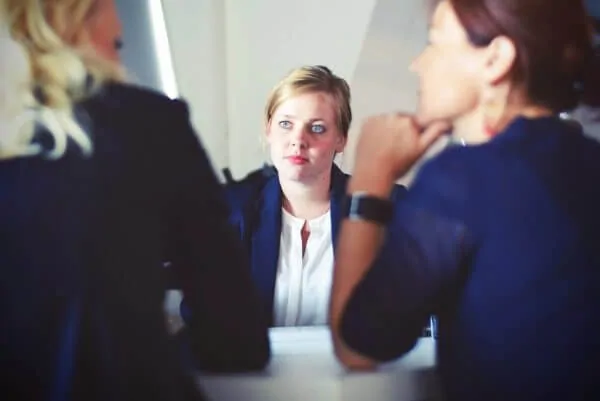 3. Prepare for the Worst
As a business owner or manager, you must already have some experience of dealing with unhappy people in your store. And you know it's going to continue to happen, even if you take all of the preventative steps listed above.
So you should always be ready to deal with a tough customer. Mentally prepare yourself each day to have to handle the very worst. That way, if the day goes great, it feels like a bonus. And if not, you were ready for it and can comfortably resolve the dispute and move on with your business.
Better yet, view it as a challenge. If you focus on improving their experience, you may even turn that shopper into a regular. People are often wowed by great customer service, so successfully diffusing a difficult encounter can go a long way.
4. Genuinely Try to Understand the Customer
Everybody wants to feel understood and heard. So showing proper empathy will make most shoppers feel instantly more relaxed.
Make it clear that you're listening and taking what they have to say into consideration. Don't just passively listen while remaining silent. Ask them questions, show confirmation that you've heard them, and maintain positive body language.
Avoid acting in any way aggressive, maintain eye contact, don't scowl or roll your eyes, address the person by name or proper pronouns.
Actively state that you understand where they're coming from and that you apologize for the negative experience, even if you think that they are wrong. It's ok to let them feel vindicated, even if you know they're being difficult without justification.
5. Make Them Feel Valued
Once you've listened to them respond confidently with words of affirmation and communicate directly what you can do for them.
Apologize for their experience right away and tell them that this is not the type of reaction you ever want to see from your shoppers. Tell them that it won't happen again and then explain what you'll do about it. A difficult customer wants you to actually do something, not just listen and say you're sorry. Even if the gesture is small, it'll show them that they are valued.
Never, never, never tell them that there's nothing that can be done. Instead, spin it in a more positive way. If you can offer a return, store credit, or free item, do so. If not, and it's a situation in which you know there's nothing that you can do to remedy the problem in a way that they'll see fit, tell them that you'll look into it further and ask them for contact information.
Also, tell them that they've brought something important to your attention and that it will be addressed. This gives them confidence that they've been heard and that their opinion matters.
6. Watch Your Body Language
As mentioned above, body language can be just as communicative as verbal language. Nod in agreement or understanding, maintain eye contact without going over the top and seeming aggressive, and don't interrupt.
Also, watch your stance and arms. Keep your arms at your side or in front of you for gesturing while talking. Don't cross your arms or clench your fists.
Having a concerned look on your face is fine as long as it can't be interpreted as angry. And absolutely, don't sarcastically smile or roll your eyes. This will absolutely make the situation worse.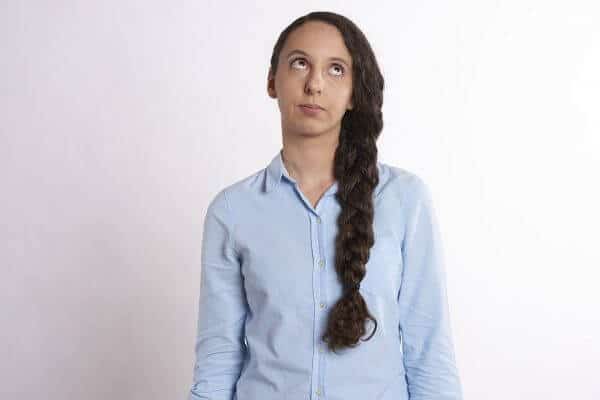 7. Prevent It From Escalating
Each of these tips are steps to prevent escalation, but you really want to focus on avoiding the scene from becoming a bigger one that other shoppers can see.
A loud, angry customer is a really bad look. And a loud, angry store owner or employee with that customer is an even worse look.
Try to act quickly and make them happier immediately. If it becomes a bigger issue, other shoppers are more likely to tell their friends and family about the experience, or even pull out their cell phones. The last thing you need is a video that went viral for all the wrong reasons. 
8. Have a Plan in Place Beforehand
A uniform store policy is good for many areas of business operation: inventory, scheduling, steps of service, transactional interactions, product returns, etc. The same goes for handling difficult customers. You want to have firm steps in place so that you and your staff all react in the proper way.
You should break down different types of customer complaints and have unique ways of responding to each. There are many different things that someone may complain about, so the more prepared you are, the better the resolution will be.
Try out role-playing exercises with your team so that everyone is on the same page and ready to react to any complaint.
9. Remember You Can Say No
There will also be occasions where the customer is absolutely wrong. While it's generally wise to find a way to appease everyone by offering some sort of concession, there will be exceptions.
You'll have to deal with aggressive customers at some point, and it's critical that you prevent them from verbally or physically assaulting you or any of your team members. While most retailers like to say the customer is always right, there are times when this maxim doesn't quite hold true.
And regularly dealing with outrageous shoppers is sure to drive away from employees, so work to keep your team feeling excited about coming to work each day.
KORONA Can Help Deal with Difficult Customers
A great POS solution will help your business run more efficiently and improve the in-store shopping experience for each of your customers. With great operational tools in place, you're far less likely to have to deal with difficult shoppers. To find out more about how KORONA can help, click below to start a free trial.
Get Started with KORONA POS today!
Tell us a little bit about your business and explore all features that KORONA POS has to offer. And there's no commitment or credit card required.