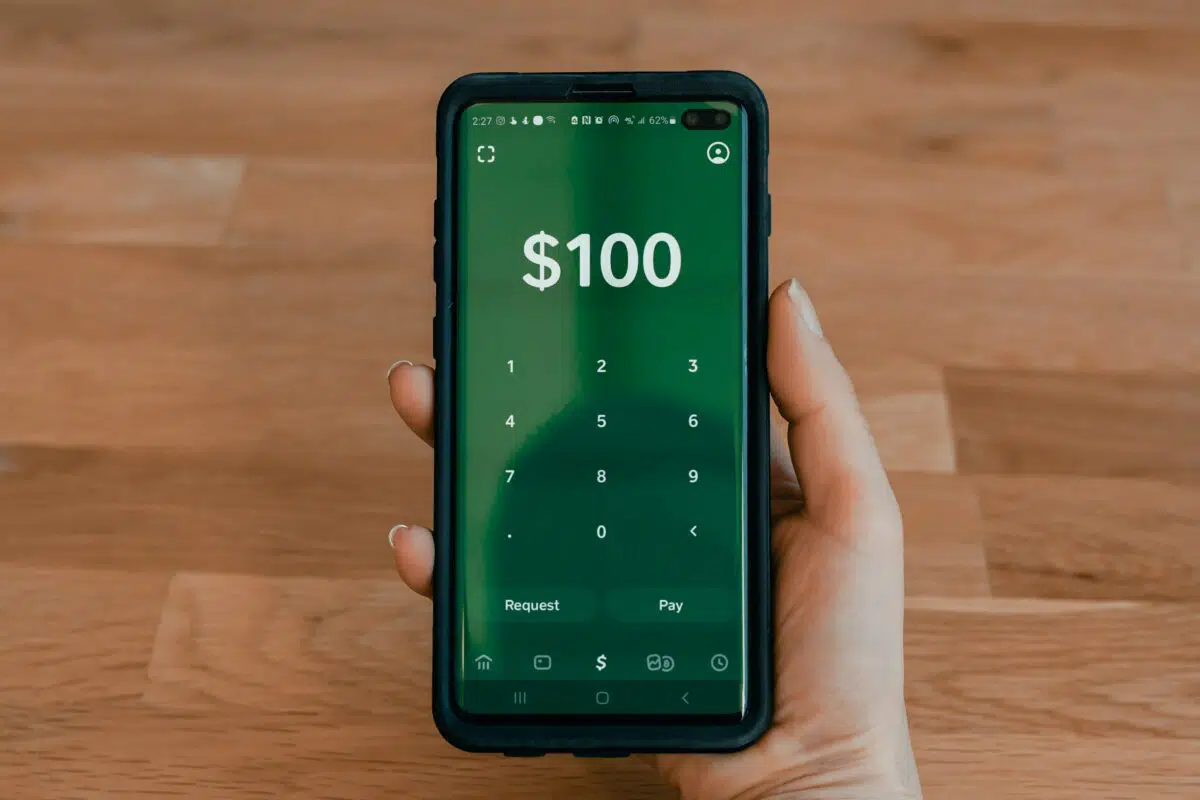 Over the last 25 years digital forms of payment have been on the rise. What started as credit card sales through telephone lines and eventually computers, gave birth to a new type of online payment.
Sending money quickly, securely, and digitally without the need for checkbooks is something that is highly attractive to many consumers, especially younger generations.
At the most basic level, adding as many ways to pay for your product or service can help boost your sales conversions whether you are a brick-and-mortar or eCommerce retailer. But is it worth it? That depends on the type of business you are operating. Let's dive into these options and cover some of the pros and cons so that you can make the right decision for your business.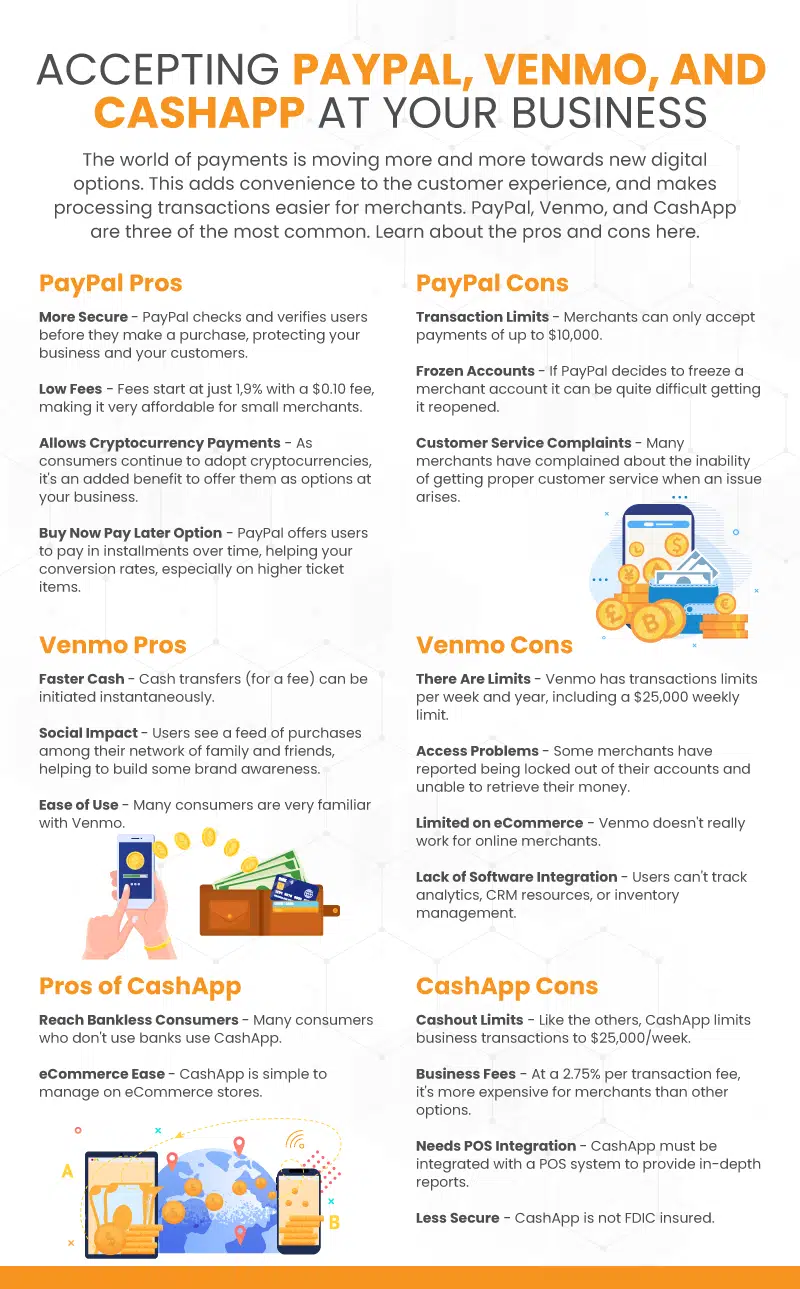 Why Use P2P Cash Wallets For Business?
Younger generations are always looking for new technology for all aspects of living. This applies to making payments as well, whether for in-person purchases using NFC/contactless technology and QR codes or while shopping online.
In addition, digital wallets have made sending people money much easier. Instead of having to remember or keep track of who owes what after a shared meal or a night at the bar, you can now virtually instantaneously send a friend or family member cash to cover their share with Venmo or CashApp.
As this technology has become more popular, many individuals started to expand its use. Artists, barbers, street performers, and small vendors started using P2P apps to get paid. However, the powers that be caught onto this pretty quickly, and began to offer business account options.
Here are some electronic money transfer apps with business profiles to consider adding to your digital payment repertoire:

Pros and Cons Of Paypal Business Account
PayPal was founded to serve as an online money transfer service to replace traditional paper checks and money orders. While its initial success and implementation was highly tied to eBay sales, PayPal has since become a publicly traded independent company for broader online payments.
The main advantage that PayPal offers is utilizing customer information that is verified in their user profile for anti fraud and security measures. This means that customers can sign into their PayPal profile (as a third party) while making payments on a separate eCommerce site without having to enter private information onto that website's payment portal.
This is especially attractive to consumers in light of numerous data breaches of retail companies, banks, and other financial institutions over the years. In other words, it allows customers to put their credit card and personal information on fewer websites while still enabling them to make more purchases. PayPal now has 426 million active users in 200 different countries, and they offer three different types of checkout options for businesses.
The Pros of Accepting PayPal

:

Here are the benefits of using Paypal.
Streamlined Security With PayPal Accounts
PayPal checks and verifies sign-ins for its users before they make a purchase on your website. Therefore once the person is signed in using their browser (now increasingly their app), it is exceptionally easy and fast to make a purchase without having to enter any personal or credit card information. This is likely to increase conversion rates due to the added convenience and security of the payment process.
Low Fees For In-Person Transactions
PayPal's in-person QR code-based payment processing offers very competitive rates, charging just $1.9% + $0.10 per transaction. This could work great for someone that is using their phone or tablet for a mobile business such as handmade crafts or barber services. However, in order to utilize any real customer purchasing or inventory data, you must use PayPal's POS system, Zettle. This adds to the cost, however, and doesn't provide a powerful point of sale solution.
Using PayPal as a Gateway
The fees that PayPal charges as an eCommerce credit card gateway service are similar or even lower than most payment processing fees. Thus, the main advantage it offers is allowing for consumers who use PayPal to use this option at your store. Open your business to as many customer purchase options as possible by adding PayPal as an additional option to your payment process.
PayPal Allows Cryptocurrency Payments
PayPal offers the option of paying for purchases in cryptocurrency, which can attract another segment of consumers. To learn more specifics check out this article: eCommerce and Cryptocurrency: Helping SMBs Navigate a Changing Payment Landscape.
Buy Now Pay Later Option
PayPal has a built in option for Buy Now Pay Later, which is proving to be an increasingly popular option for both in-person and eCommerce purchases amongst millennial and Gen Z shoppers, especially for more expensive goods.
The Cons to Accepting PayPal
As with any payment company, using PayPal has some cons to think about before using their service.
PayPal's Transaction Limits
PayPal does have a per transaction limit of $10,000, but this can be worked around by contacting them and providing more advanced verification information.
Account Can Be Frozen
PayPal can be quick to freeze accounts that it considers potentially shady or fraudulent. But this can be triggered by something like disgruntled customers disputing charges. Be aware of the potential for your account to be frozen before committing fully to PayPal as your processor.
Subpar Customer Service
Many commenters online have mentioned that PayPal's customer service is not the best. If you have a problem with your account, you might be locked out of making sales if PayPal is your only payment method.
PayPal's Fees
Below is a price comparison chart for PayPal's transaction fees across all of the services they offer: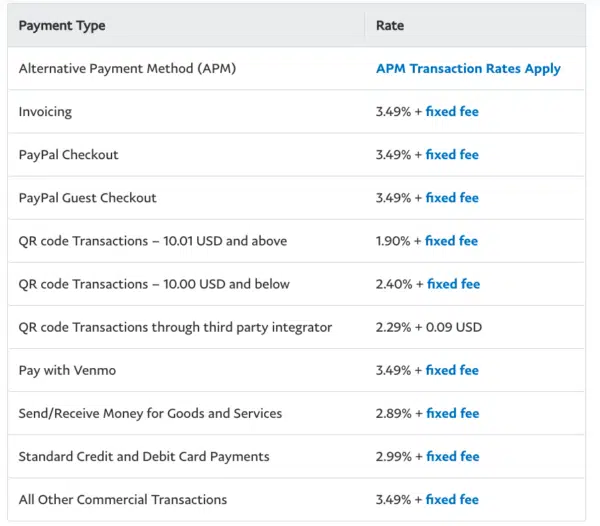 Key Takeaway
PayPal is a great option to add to eCommerce and some brick and mortar businesses. It has an abundance of users, enhanced security benefits, streamlined checkout process, and very competitive processing fees for certain purchases. As such it is a great tool to add to your website and/or in-person payment options. However, be aware that PayPal can lock you out or freeze your account if a security warning is triggered. Rectifying this through customer service can potentially be less than immediate. Therefore its best practice to keep other payment options open to maintain your sales flow.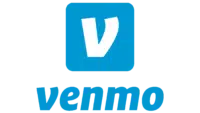 Venmo For Business
Venmo was created in 2009 as a way for easy person-to-person money transfers, such as friends splitting meals or roommates sharing utility costs. The app grew more and more popular as an "online wallet" for millennials and Gen Z users who were tired of using paper checks or going to the ATM for cash. Think of Venmo as a fast, more social PayPal cash wallet.
Venmo Processing Fees
Venmo is owned by PayPal and they charge similar processing fees. However, one clear advantage is that for purchases using the Venmo app, that is, a purchase made from a profile with a debit or credit card to a Venmo business account, the fee is the same as the in-person QR code fee of 1.9% + the $0.10 fixed cost. For a small fee, PayPal provides you with a printed QR display for your shop or a lanyard for mobile vendors, like dog walkers.
For eCommerce processing (seen in the chart above), Venmo charges the same as PayPal. Realistically, Venmo for eCommerce businesses is simply an option to be added on to the PayPal checkout option, or through the Braintree eCommerce platform that is also owned by PayPal.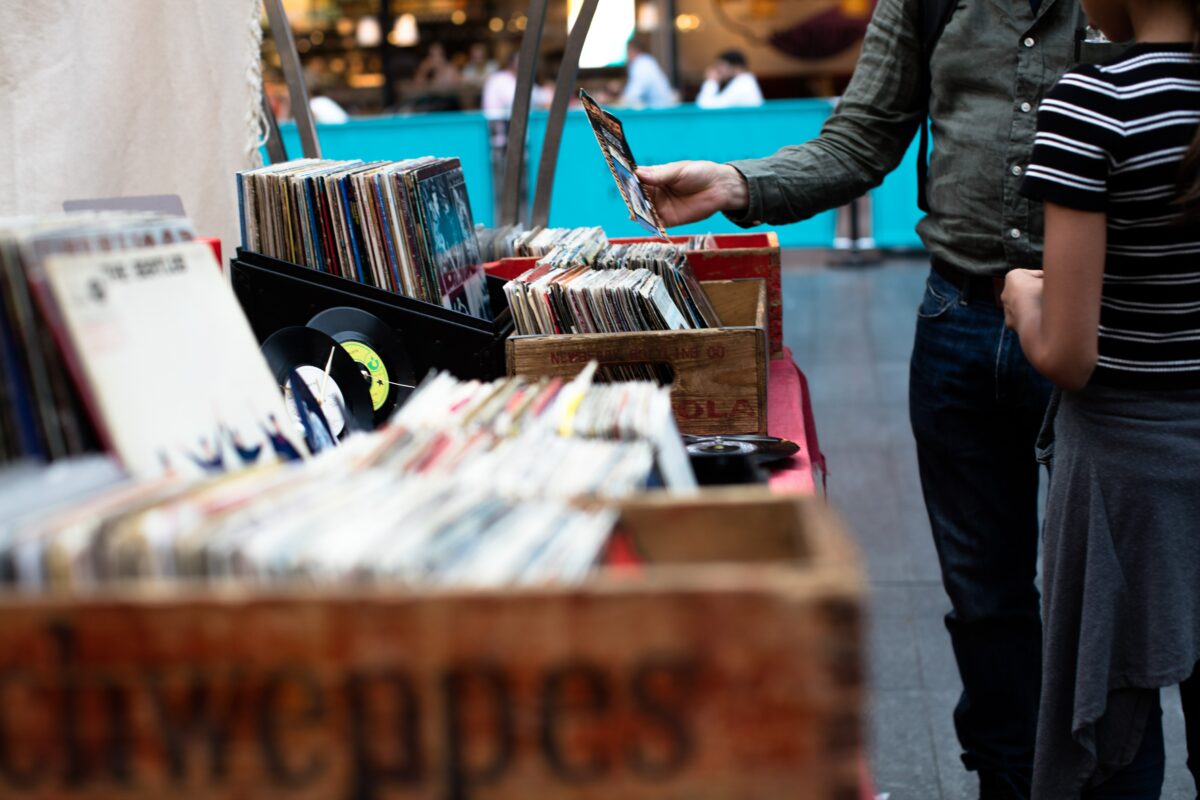 The Pros That Venmo Offers
Unfortunately, as a business you won't be able to get around paying transaction fees. However, Venmo is free and easy to set up and requires no long term commitment, hardware, or software to use beyond a simple app and account set up. As such, it makes sense if you are in the very beginning stages of starting a small business operation.
Faster Cash
Being that it is a digital wallet, Venmo offers faster cash transfers than Paypal. While Paypal can take 1-3 days to transfer money, Venmo is virtually instantaneous.
The Social Impact
Venmo has a feature that displays users' completed transactions in a social feed. This can help generate interest in your business by spreading word of mouth popularity.
For example, below is a screen grab from the social feed on the Venmo app showing friends' transactions and transfers. On the feed you can see that Eli B sent money to business account Sustainable Cocina (@sustainablecocina). Sustainable Cocina sells natural chimichurri sauce through local markets and on their eCommerce platform. In this regard, exposure through the Venmo's social feed could turn a scroller into a future customer.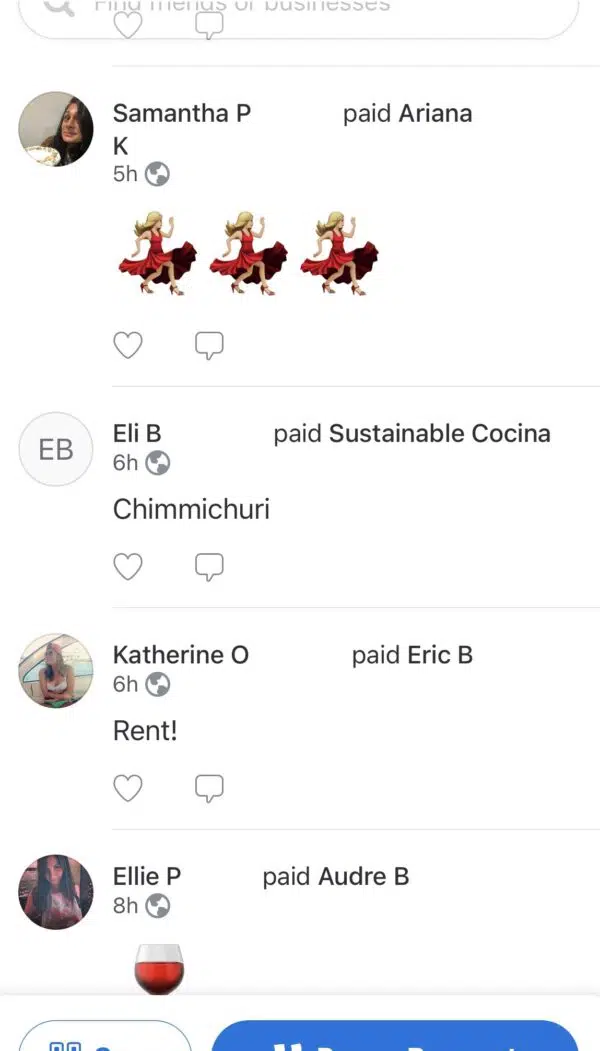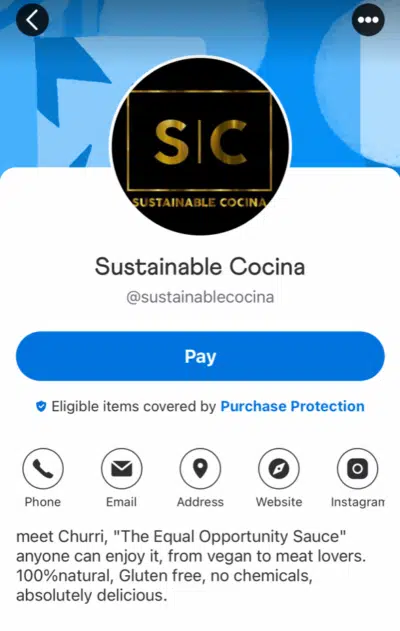 The Cons of Using Venmo at Your Business
Limits
Venmo has transaction limits per week and over the course of the year, specifically $25,000 a week for verified businesses. This might not be an issue of any importance for individual vendors but for businesses with high volume, multiple locations, and bigger revenues it will limit your ability to complete sales.
Access Problems
As with Paypal, customers have reported that they have been randomly locked out of their accounts. This is typically due to Paypal or Venmo attempting to prevent a security problem. This can prove to be a disastrous setback, though, if you are running Venmo as your only payment option during a busy weekend or holiday.
Limited eCommerce Integration
There are two real options for integrating Venmo with eCommerce checkout. The first is with Braintree, an eCommerce platform designed and owned by Paypal. The other is by adding it as an extension on the Paypal payment processor plug-in. Thus, it isn't really an option for an independent, quick add-on to your eCommerce SMB checkout experience.
Limited Software Integration In-App and In Person
While using the Venmo app and QR codes for purchases can help help your payment processing margins it also limits your ability to track purchase information. You will be missing out on key software integrations that track data, and provide vital analytics, CRM, inventory management and more.
Key Takeaway
If you are a very small brick-and-mortar business who wants to open up your payment options to a younger generation of shoppers then Venmo payments for business might be right for you.
However, if you are a business that has multiple locations and you want to work with advanced POS technology that includes inventory management and loyalty programs, then Venmo for business isn't a feasible option. If your company plans on utilizing its sales data and/or increasing scale, a more powerful cloud-based point of sale system is a much better choice.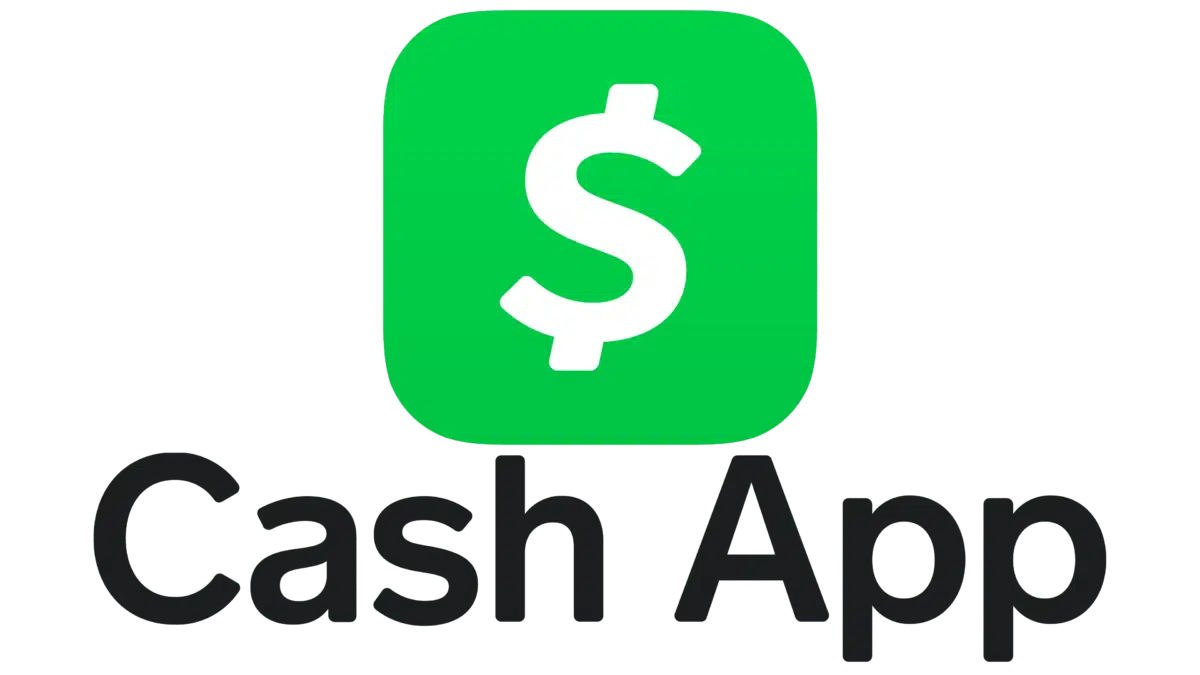 CashApp's Cash For Business
CashApp is one of the main competitors to Venmo. It was created in 2009 by Block, Inc., the same company that owns Square, Inc. Similarly to Venmo, CashApp allows people to easily send money to family and friends. Instead of using an @ address, like Venmo, CashApp uses what they call a $cashtag for sending payment, which functions in basically the same way.
The main difference between CashApp and Venmo is that you can technically use CashApp without ever linking a bank account. CashApp provides you with their version of a checking account and debit card. The drawback is that the money is not as protected and ensured as other bank accounts or cash wallets.
Why Use CashApp?
You should consider adding CashApp to your payment options for similar reasons as adding Venmo. If you are a small, individually-run business, it will allow you to accept payments on your app or on the go with QR codes. This can prove to be beneficial in opening up your SMB to customers who have CashApp instead of Venmo and don't want to pay with or don't have cash on them.
Reach Consumers Who Don't Use Banks
Depending on the type of business, customer, or the neighborhood in which your SMB operates, accepting CashApp might open your business to more people. For specific demographics that are unlikely to want to link a bank account, accepting Square cash could be a great option for you.
You can give your customers the option to use their phone to pay for goods or services when they don't carry cash on them AND don't have an account with a major financial institution. This option could potentially keep them coming back for your product.
eCommerce Integration
You can now integrate CashApp with your eCommerce side of business through digital payment technology company Poof. Poof provides multi-option one-click checkouts with credit cards, crypto, and digital wallets like CashApp. As previously mentioned, if you think that a good portion of your customers are CashApp users then it might be worth adding as an option on your eCommerce site.
Some Drawbacks of CashApp
CashApp has some significant draw backs that will make SMB owners hesitate before implementing it.
Cash Out Limits
Again, similarly to Venmo, CashApp has cashout limits that could potentially stifle your cash flow. They allow a cashout limit of $25,000 per week, which for an individual would likely be no problem, but for larger scalable businesses might present a challenge during busy seasons.
CashApp Business Fees
CashApp now offers a business profile for in-person or on-app purchases. They charge a standard 2.75% fee for all business transactions. This is substantially more than Venmo's fees for QR or app-to-app commercial payments.
Integration For POS
Like other digital wallet business apps, tracking and utilizing sales, customer data, and inventory information is more difficult unless you have it linked with a compatible POS. This means that if you want to integrate your CashApp sales to software applications that can help your business run more efficiently, you will need to have a Square point of sale system.
Less Protected
CashApp is not FDIC insured, meaning if your account got hacked you will not be protected from theft. With high-volume businesses and transactions, this can pose a risk not worth taking.
Key Takeaways
Similarly to Venmo, CashApp can open your SMB to a wider range of consumers for app-to-app and in-person QR purchases. Doing some research as to which wallet your customers are likely to use can significantly help your conversion rates. If you think adding both Venmo and CashApp to your payment repertoire will increase sales, then that can also be a viable option. But keep in mind that CashApp's business profile fees are significantly higher than Venmo's, and their security is less protected.
Again these apps can be great for hands-on, emerging SMBs with low amounts of products and employees. However, if and when you reach certain levels of sales, growth, and volume you will need a more powerful retail point of sale system like KORONA POS cloud-based solutions.
Get Started with KORONA POS today!
Tell us a little bit about your business and explore all features that KORONA POS has to offer. And there's no commitment or credit card required.