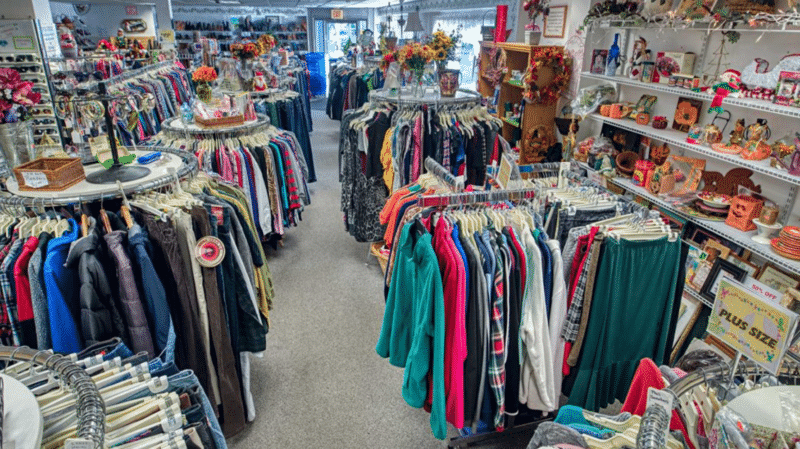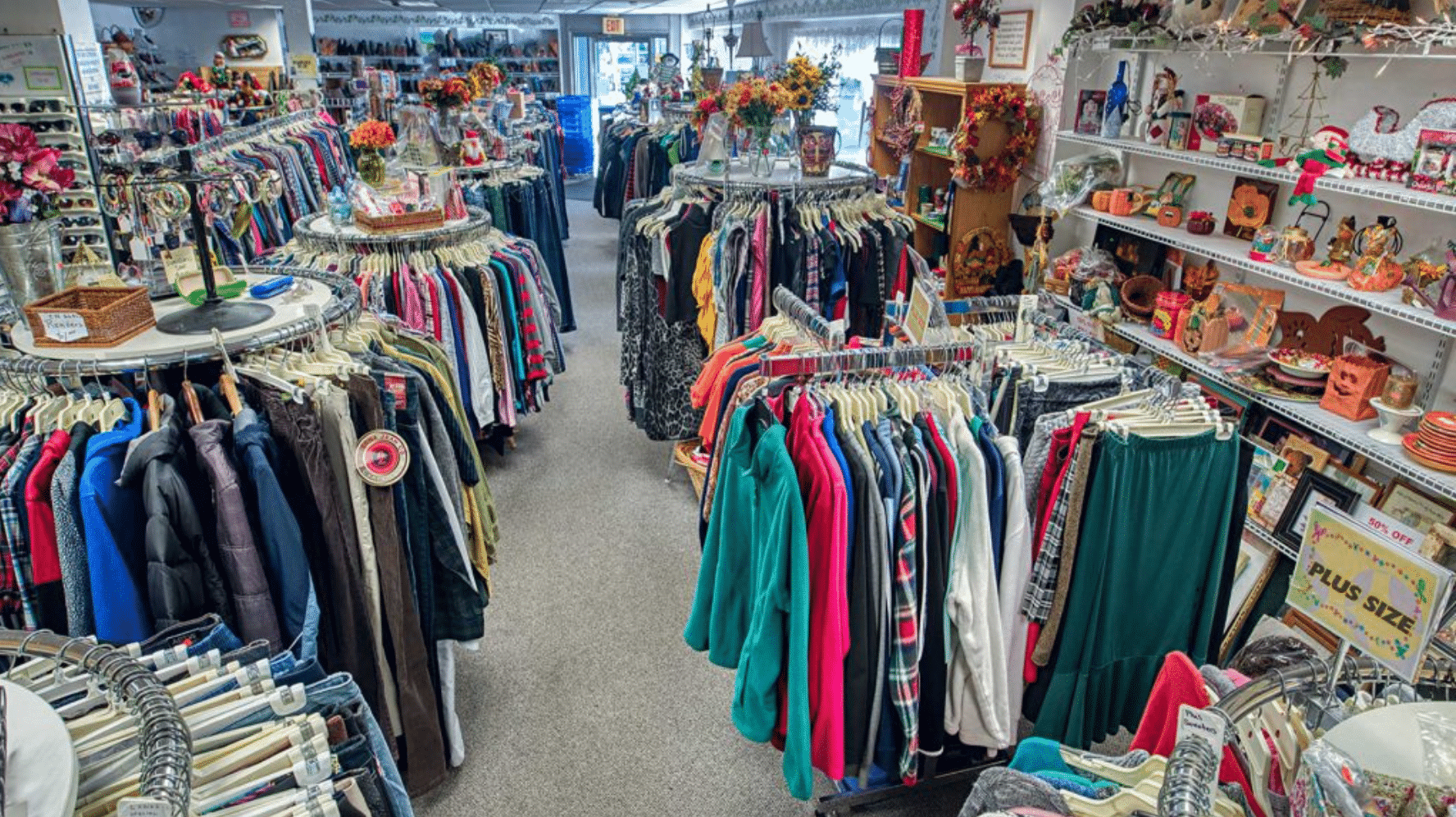 To start an online thrift store, first conduct market research and then find your niche. Once you have determined your niche, create your brand and then launch your online thrift store. You can launch the store as an eCommerce platform, a self-hosted platform, or sell on marketplaces. Once your online selling platform is established, search for products and manage your inventory. The last steps in creating your online thrift store are finding a place to store your products and investing in a thrift store point of sale system for better inventory tracking and easy payments.
If you're looking for a lucrative business idea, starting an online thrift store may be a good one. Selling older stuff has never been more popular, or easier. And doing so online has made it more accessible for both the retailer and the consumer.
The pre-owned market is expected to reach $77 billion by 2025 compared to $36 billion in 2021 and is growing at 11 times the rate of the general retail apparel sector. Scores of Generation Z consumers are setting up online stores to sell their used and vintage products. And they're advertising wisely on Instagram and TikTok, further boosting the thrifting craze. Plus, the movement to waste less and reuse more has led more consumers than ever to buy used and avoid the fast fashion of H&M, Forever21, and many other major apparel retailers.
Resale platforms like Depop, thredUP, and Poshmark have also turned young buyers into stylists who can earn some money. However, some of the more notable successes overshadow the work that goes into creating a long-lasting business. 
Starting an online thrift store business can seem tedious and nerve-wracking, but it can also be gratifying if you dedicate yourself to it. Read on to learn more about the different steps to start an online thrift store business. 
Tip! For even better loot, try going to thrift stores located either further out of town (where good items are less likely to be bought immediately) or in affluent neighborhoods (where the quality of the stock is probably better).
Once you have your products, inventory management becomes crucial to monitor. Usually, the most common way to manage a thrift store inventory is through inventory management software that keeps track of items from each of your sales channels. If you have a brick-and-mortar store, find the right thrift store POS to integrate with your eCommerce channels.
5. Find a place to store your products
Now that you have your inventory ready to sell, the next question is where to store it. If you're just getting started, you might be able to use extra space at home. This will quickly get out of hand, however. It's important to consider a more permanent place from the beginning so that you can transition effectively as your business grows.
For most online retailers, this means renting a storage unit. Finding a space to store your products is just as important as creating a system for storing and tracking your inventory.  It's also recommended that you store your inventory to match how it's categorized on the website.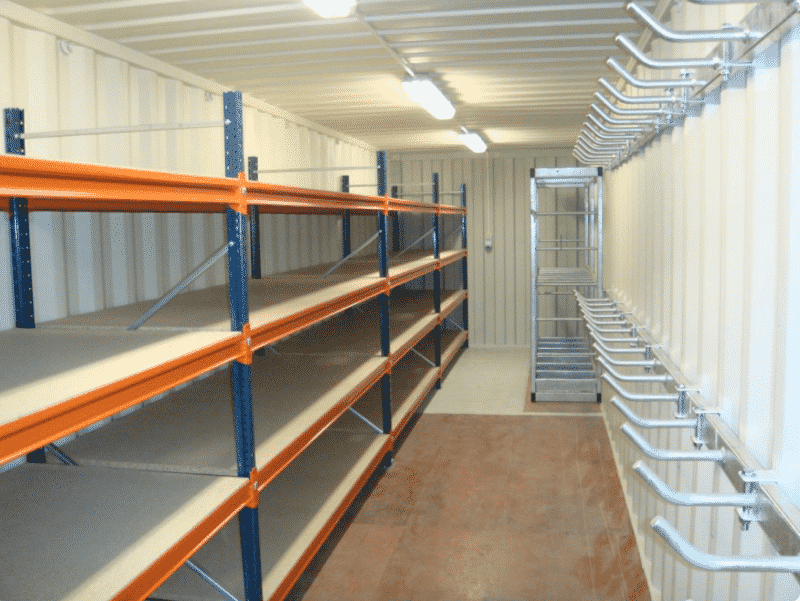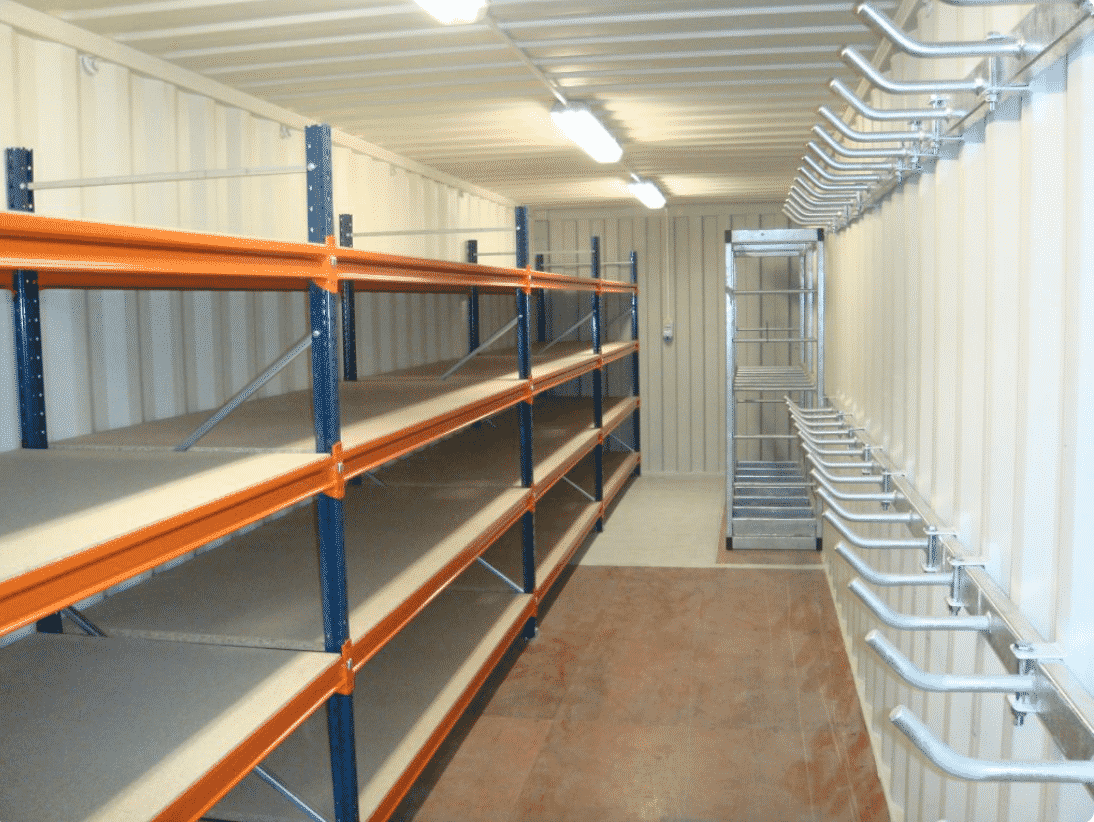 6. How To Price the Products of Your Thrift store?
Setting the right prices for your resale business is a balancing act. You don't want to price an item too high and discourage potential buyers, but you also don't want to price it too low to make a profit. Before pricing your products, you need to consider two fundamental aspects: manage your margins and check out the competition.
Managing your margins includes the raw costs of your products as well as expenses related to packaging, shipping, transaction/sales costs, and all fixed business costs (storage rent, website hosting, IT work, employees, insurance, etc.
Competition is also a key aspect to consider when pricing your products. You're selling in a competitive industry, so you'll need to price your products competitively. If you're selling something a little more unique or custom, you have a little more leeway, but it's always worth checking the online price of similar items. 
But if you're in the vintage market be careful not to inadvertently sell an item for less than it's worth because you didn't check properly. Be sure to check the prices of your competitors and the value of the products you are selling.
7. How To Market Your Online Thrift Store Business
Starting an online thrift store means being ready to learn some digital marketing basics. Once you've built your website, you need to ensure that it can attract traffic and then turn those visitors into customers. With this in mind, marketing is not an element to be neglected. There are several elements to consider in a solid marketing plan: 
SEO (Search Engine Optimization)
Maybe you've heard of SEO but didn't know exactly what it means and how to go about it. Simply put, it's the process of improving your site to increase its visibility when people search for products or services related to your business. Typically, such searches occur in Google, Bing, and other search engines. 
The more visible your pages are in search results, the more likely it is that you'll attract attention and bring potential and existing customers to your business. So it's essential to give your business the highest chance of appearing on the first page of Google's search results for terms related to your products by helping Google understand your site's content and establishing your website as an authoritative source of information.
If you want to learn more, blogs like Semrush, Neilpatel, Ahrefs will help you learn more about SEO. You can also outsource your site's content management to relevant digital marketing agencies if you have the resources.
Social networks are a treasure trove for many businesses, especially thrift retailers. Instagram and TikTok are probably the most powerful platforms available to any new eCommerce business, especially one that sells to a younger audience.
Global internet users between the ages of 16 and 24 prefer Instagram over other social platforms. 47% of TikTok's users are between the ages of 10-29, and 42% of its users are between 30-49. This means that TikTok is a cross-generational app that allows brands to reach audiences of all age groups.
Instagram will allow you to expand by posting photos of your products and creating a buzz around your brand through influencers. With TikTok, you can create trendy videos with the chance of going viral.
8. Sort Out All Legal Documents
It is worth noting that there are some basic legal documents needed to run an online thrift store. These documents play a vital role in protecting the interests of the business and its owners throughout the business's life. Like any business, it's important to make sure you have the basics down:
Social security number

Tax identification number

Employer's identification number

Insurance

Online privacy policy

Online terms of use

Wholesale license

Seller's permits
You'll also have to register your business legally.
Learn more about how to set up an LLC or operate a sole proprietorship
Use the Right Thrift Store POS System To Run Your Online Store
As your online thrift store grows, you must be able to keep track of your inventory, facilitate customer transactions via your website, manage promotions, process payments, and more.  KORONA POS is a cloud POS system designed for retail businesses both online and in physical stores.
The software integrates with a robust and fully customized WooCommerce integration for eCommerce operations, allowing you to smoothly list products, run promotions, and execute marketing campaigns. 
The software also provides you with a CRM database with your loyalty program, allowing you to contact lapsed customers easily and get people back in your store more often. Click below for a product demo once your business is launched.
How To Start An Online Thrift Store FAQs
How do I start a thrifting business?
You can start a thrift store business either online or by going the brick-and-mortar route. Either way, first understand how the thrift store industry works by doing market research and determining your niche. Then, look to source your products from certain vendors or platforms like Amazon, Etsy, Craigslist, or consignment stores.  Find a good location for your business if you have decided to go down the physical store route.  However, if your business is online, you'll need to leverage SEO and other digital marketing strategies to get your business noticed. 
Is thrifting a good business?
If you have a knack for thrift shopping and know what items are worth reselling, you may have a deal on your hands. Thrift shopping for profit is easy, fun, and can be very cost-effective. According to estimates, the average 10-person thrift store may only generate $11,880 in annual profits.
How do you start a thrift store on Instagram?
To launch a thrift store on Instagram, figure out what people want to buy. Stay on top of the seasons and trends that come and go. Come up with specific styles that meet their needs. Keep an eye on trends to ensure your items will appeal to potential customers. Post constantly and partner with influencers to spread the word about your brand.