Though more and more people are using bicycles for their local commute and even their main form of transportation, specialty bike shop, and bike retailers currently face a challenging market. Especially small business bike shops. The equipment is expensive and margins are thin, so large stores have controlled most of the industry. But there are still many successful cycling shops around the country. And overall, there are a few identifying characteristics that make them successful. So let's take a look at these 6 strategies on how to open a bike shop and keep it running well.
1. Make Your Bike Shop Unique
Like any competitive retail field, it's important that your business stand out from the rest. For cycling enthusiasts and small business owners, this can come in a variety of ways.
Find a way to make it affordable. Some bicycle shops are prohibitively expensive and potential customers feel like they have to head to Craigslist instead of buying new. Perhaps you're in an area where you can offer cheaper, more utilitarian bikes. This can open up a huge new customer base for many cycling stores.
Offer a specialty service. You can also cater to higher-end shoppers. Cycling professionals and enthusiasts are, of course, looking for the best. This is a small market, but one that will spend much more money. Even offering custom wheels, brakes, frames, or gears alone can make a successful bike shop.
Show off your amazing products in your store and online. Creating a beautiful aesthetic around your brand is important these days. This includes designing your store and window displays well. It also means creating a memorable presence on Instagram, Yelp, and the like. If you're ready for the distributions, consider adding an eCommerce side to your business as well.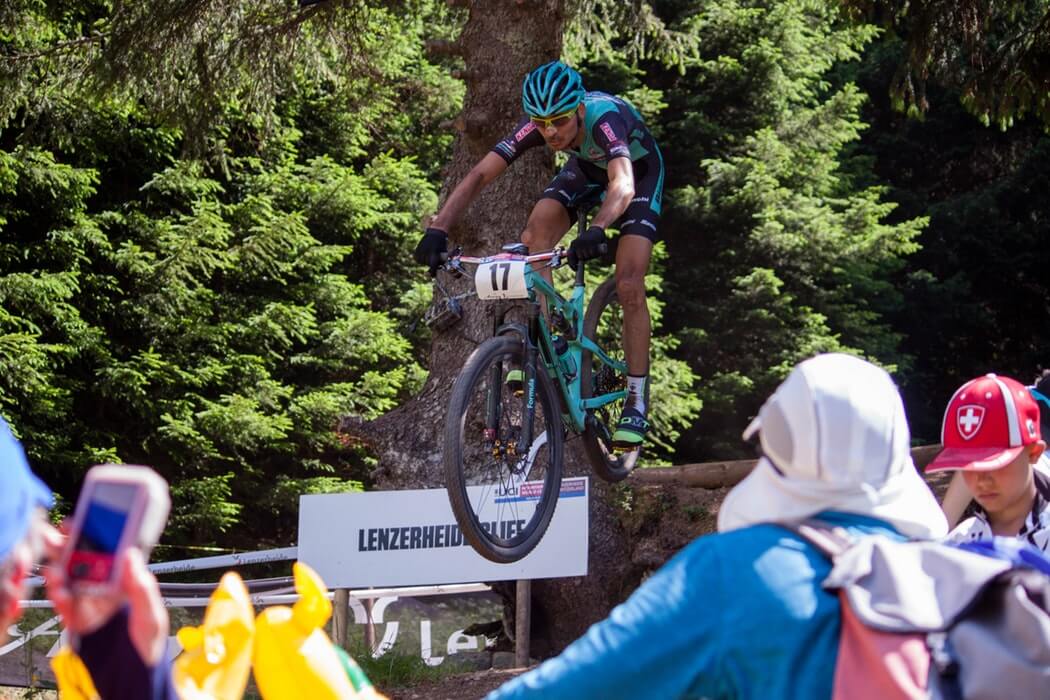 2. Give Your Customers a Service
In areas where cycling is popular, you'll have even more competition. Turning your bike shop into more than a simple retail experience is a great way to draw new customers.
Think about what types of services are feasible for your shop. For many, this means guiding treks of varying lengths. If you are near long trails, this could be a multi-day excursion with a small group or a shorter trip for a larger team. Think about all logistics and put together a plan.
Another popular service for many bicycle stores is free tune-ups. If your customers put a lot of miles on their bikes they'll require regular maintenance. Offering free tuneups for the first year or two of ownership makes people feel more comfortable about a big purchase.
What about classes? Education is an inviting way to bring in people new to the sport. Open up your shop for a small class each weekend. It will be less daunting to many people, opening up a whole new market for your business. Plus, if done well, the classes can eventually replace your tuneup services!
3. Be a Part of the Community
Most cyclists appreciate camaraderie and company. There is a culture around it and it's important to facilitate this within your customer base.
For a smaller scale experience, host a meetup or regular gathering around town. You could meet a local coffee shop to support neighboring businesses and then head out for a day of riding. Or perhaps finish the day at a small brewery in the community.
It's also important to look into local charities and events. As is the case with all SMBs, putting yourself on the local scene is critical. It shows your invested in more than simply turning a profit. Have a booth at all relevant neighborhood events, especially those hosted outdoors. Look into some of your favorite charities and donate gift cards or services.
4. Provide Excellent Customer Service
One of the most difficult aspects of buying a new bike is knowing that you're really getting what you're paying for. So it's extra important for bike shops to provide reliable and trustworthy customer service.
Hire cycling enthusiasts and institute a strict training regimen for all new employees. Great bike shop customer service involves vast product knowledge, but it's also an art form: you need to fit the right equipment with the right customer. This doesn't mean selling everyone the most expensive equipment on your shelves. Even if the customer is happy to spend the money, not everyone will need a $500 seat. Build trust by providing honest customer service.
5. Get the Right Technology and Bike Shop POS System
A modern bike shop needs a modern bike shop POS system. Managing all that inventory is one of the most difficult aspects of owning a bike store. The parts are expensive and often need to be ordered from niche manufacturers. Therefore a backup in the supply chain management can be costly to your store. It's important to avoid lengthy out of stocks. And at the same time, most shops can't afford to be overstocked with such pricey equipment.
A great bike shop point of sale can help optimize your inventory levels and prevent both of these circumstances from occurring. Additionally, it will break down your sales into digestible metrics that can be used to better understand your customers and boost your profits.
Bike stores also need great customer relationship management and loyalty programs. Having a file on every shopper enables your team to provide better service down the road. Regular tune-ups and other maintenance can easily be logged and tracked electronically. This will help business operations to run smoothly and provides each client with a more personalized experience. For more info on how a new point of sale can help your business succeed, sign up for a free demo of the software.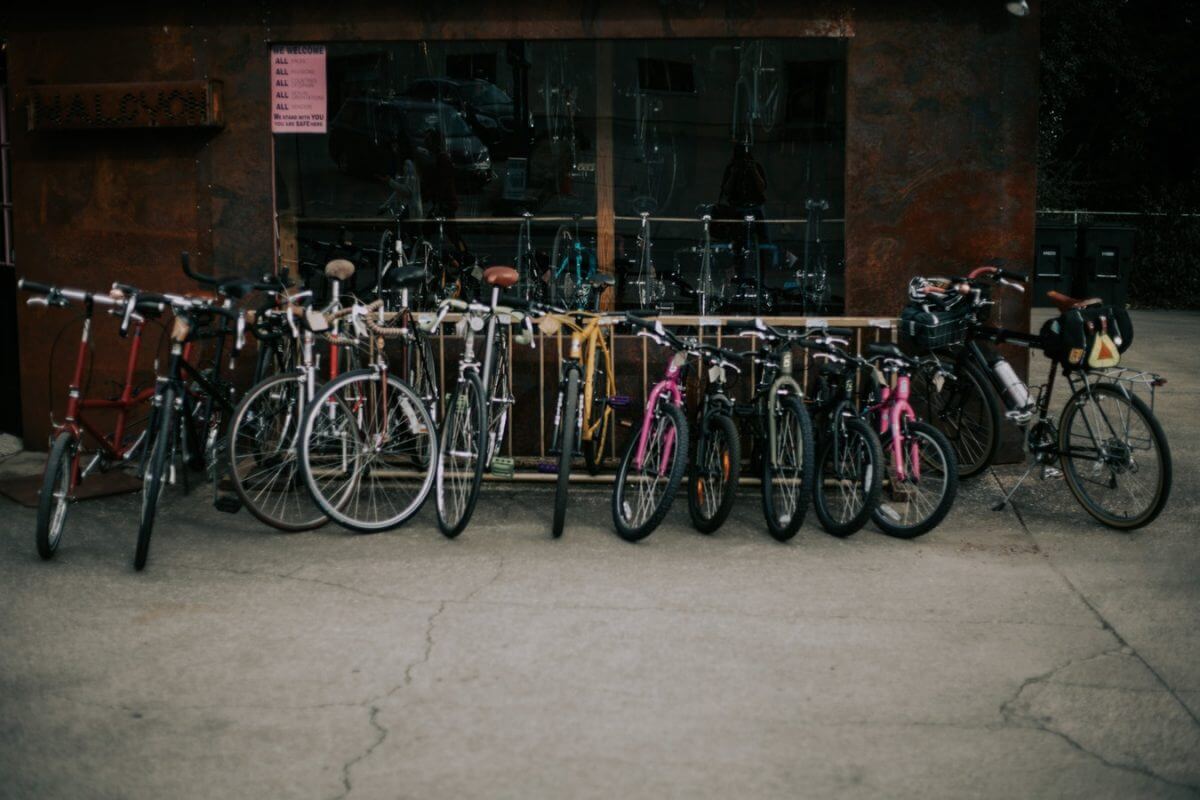 6. Add Multiple Verticals to Your Cycling Shop
The right bike shop POS software can also enable you to run your business on different levels. Rentals are a great way to attract tourists or beginners who just want to try it out a few times before committing. But you need to make sure you have the business infrastructure in place to prevent headaches.
Other shops double as small bars or coffee shops. These can help build a culture and identity around your brand. Again, having a point of sale that has software for coffee shops in addition to bike shops keeps the price down and the data consolidated.
You might even think about mobilizing your shop with kiosks around town. With an mPOS or tablet, this is easy to do. You can set up a rental stand on a nice Saturday afternoon at the park or at a big local event.
Learn more about any of these features and much more from KORONA's product specialists. Our team will walk you through all of the amazing features that can help your business get to that next level. Click the button below to find out more! And check out the other guides for starting a new business below: