Why Is Yum Yum Bake Shop So Great?
Yum Yum Bake Shop began as a small donut shop in Warminster, PA in 1963. Gilbert and Cecilia Conly probably had no idea what their coffee and donut spot would turn into 55 years later. Today, Yum Yum is operated by the second generation of Conlys. Donna Conly has handled the expansion to three locations around the Philadelphia area. Even with the success and expansion, Yum Yum hasn't lost its local flavor and passion for making the best donuts. In fact, they were voted the #1 donut shop in the Philly area in 2017! Making your donuts fresh twice a day and selling them 24/7 is hard to beat.
Yum Yum & KORONA Point of Sale
Yum Yum teamed up with KORONA's Bakery POS system in March 2018. They had been using a more basic cash register for decades. But the old point of sale system couldn't handle their popularity. Lots of hungry customers mean long lines. So when they came to KORONA POS for a new point of sale solution, we knew it would be a good fit. KORONA POS's transaction speed is second to none, and our terminals are compatible with all modern payment options and processors. This allowed Yum Yum to keep manageable lines and staff from being overwhelmed. According to Donna, "Even customers commented on our new POS transaction speed!"
What Makes KORONA POS the Best POS Solution?
With KORONA's hardware and POS peripherals, Yum Yum Bake Shop has integrated into a modern system smoothly. "Employees and customers love it, and the terminals look great, too," Donna said. "We were a little nervous since they were located 2500 miles away. How could they know exactly what we need? But surprisingly they did know. The transition went very well. Any problems or questions we had were painless. All in all, we are happy with our new system." At KORONA POS, we're most proud of the support that we provide for each customer. And we're so excited to bring Yum Yum on board. It's always fun to work together with people who are just as passionate as we are about what they do.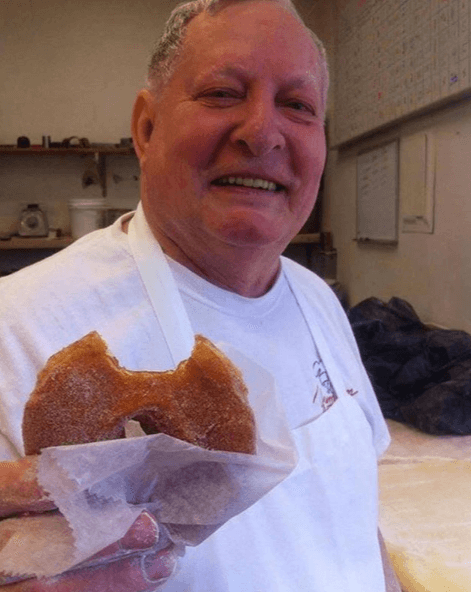 Try out Yum Yum & KORONA POS!
If you're ever in the Philadelphia area, make it a point to stop by one of Yum Yum's three locations! Check them out on Instagram, Facebook, and Yelp. Also, if you're in need of a great payment processor, Yum Yum uses Equity Payment, a reliable and affordable option. And if your small business could use a lightning fast point of sale system, take it from Yum Yum, we can help you out. Just click below for your free trial!
See more customer stories here!
Get Started with KORONA POS today!
Tell us a little bit about your business and explore all features that KORONA POS has to offer. And there's no commitment or credit card required.