It's already challenging and expensive to get a new customer in your door, so when you do it's critical to make the experience great. And with a positive experience comes more sales. Not only will it encourage return customers, but it also leads to larger purchases during each visit. Think about the last time you had a personalized experience at a wine store. You almost certainly didn't leave with just one bottle.
There are plenty of strategies to consider to encourage more sales but one important area to focus on is your point of sale (POS) marketing. Although the customer's time in line is (hopefully!) short, it's a great opportunity to pad your sales with a few low-ticket, last-minute buys. Below are a few ideas to consider for your retail store.
6 Tips for Point of Sale Marketing
1. Focus on Impulse Purchases
These can come in many shapes and sizes but should generally be inexpensive. Stay away from items that are heavily identified by their brand; customers will generally have already sought out this type of item while shopping. Instead, you could focus on novelty items, a product line you'd like to highlight, overstocked inventory, or seasonal items, to name a few. The product should optimally be at eye level and readily grab attention.
2. Use Your Point of Sale Inventory System
This can help determine which products you should focus on moving. This can be fun if you try out a "split test." Choose two products and see which sells better in certain areas. Maybe candy bars don't sell as well as chapstick next to the register. Use detailed sales reports to see what sells best where and when. Make sure to pay attention to the margins as well as the number of units being sold. This can be interactive and interesting for your staff as well.
3. Pay Attention to the Display
Which style of line works well for you? Do you go the H&M and Trader Joe's route with one big line for multiple registers or the Target and WalMart individual lines? However you set up your checkout make sure that you take advantage of any idle time for your customers. Present your products visibly but tastefully. Don't crowd the area but make them impossible to ignore. Use appropriate signage and colors to help muster more attention.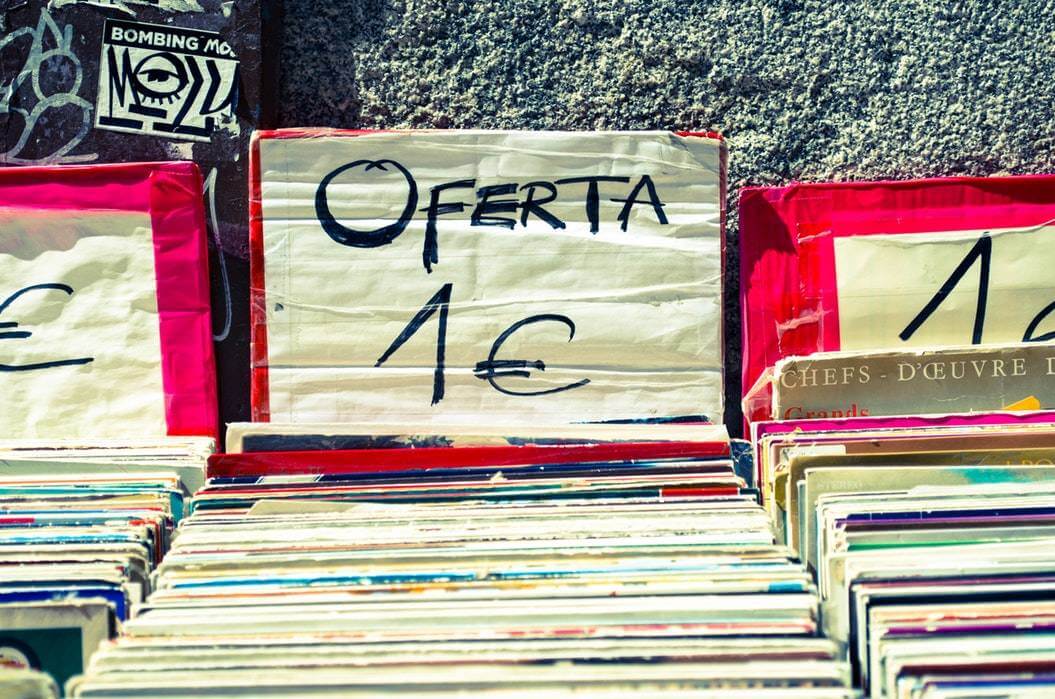 4. Offer Small Promos
Businesses are using pricing tactics more and more, no matter what they are selling. Fast food chains offer desserts at the end of the transaction; apparel retailers offer discounted gift cards; grocery stores encourage small donations to associated charities. Many businesses also use receipts to promote return customers. CVS is notorious for their mile-long receipts but the coupons are hard to ignore. Starbucks has found a way to get two-a-day customers, offering discounted drinks if the customer returns the same day.
5. Use Your Charming Employees
Recommendations from staff are a great way to sell an extra item or upsell a similar product. It doesn't have to be annoying or pushy, especially if you and your staff believe in the products. Just a suggestion can remind a customer of something you sell or something they forgot they wanted. Remember how far great customer service can take your business.
6. Work with Product Manufacturers with Point of Sale Marketing
If you sell products from second-party manufacturers get in touch with their marketing managers. These professionals generally have substantial experience in setting up display sections and checkout lines. They want the products to move as much as you do so work together to find the best solution for your retail space. Some brands will even purchase display space at or near your point of sale area.
Conclusion on Point of Sale Marketing
The point of purchase is where everything comes together at once – the retailer, the customer, the money, the product, and the point of sale system. Make sure to capitalize on each moment the customer is in your space, while also ensuring that they leave your store having had a positive experience to the end. Get creative with some of these ideas and take advantage of unique features with your point-of-sale system to optimize this process. You're bound to have happy customers leaving your retail store.
Get Started with KORONA POS today!
Tell us a little bit about your business and explore all features that KORONA POS has to offer. And there's no commitment or credit card required.