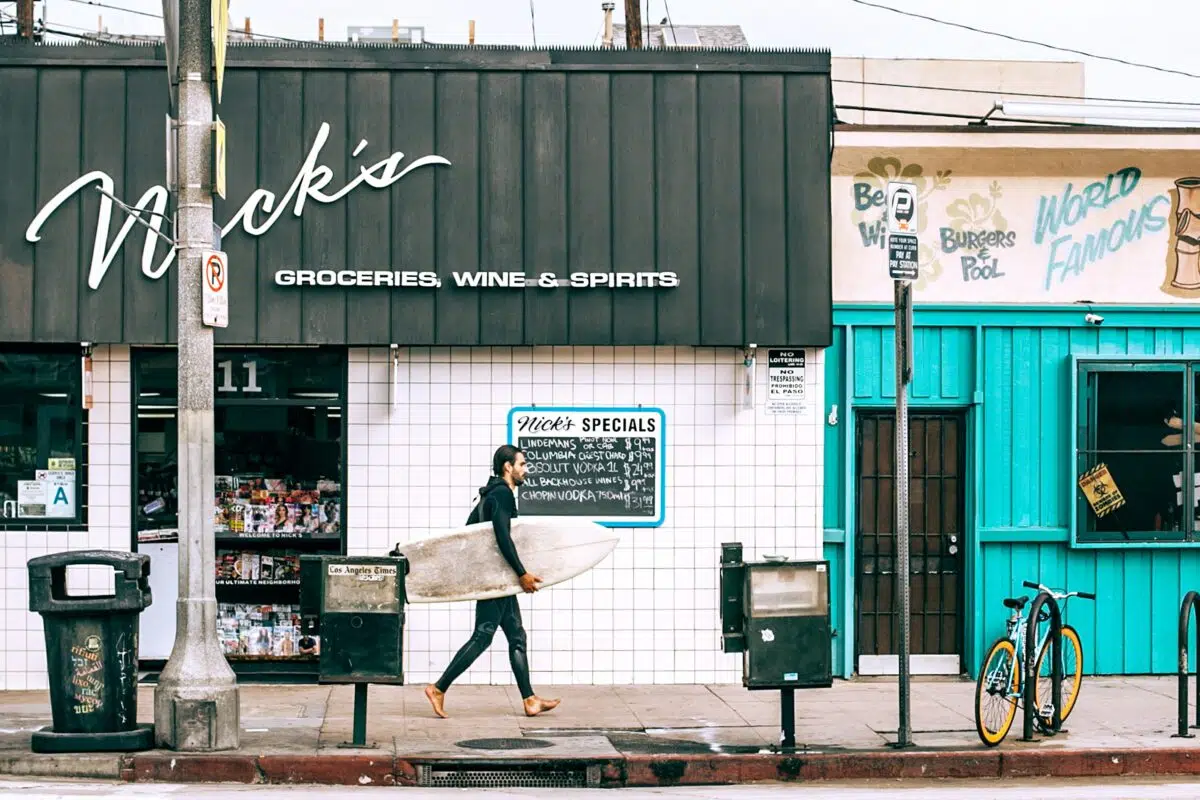 There are a multitude of directions you can take a business when entering the alcohol beverage industry. Wineries, breweries, liquor stores, and bars all popular and all offer consumers different types of products and establishments. And the industry sales numbers reflect this trend. Nationwide alcohol revenue is expected to reach over $250 billion in 2022. Meanwhile, the state of California has an $8.4 billion alcohol industry, with over 5,500 businesses.
Tastes and trends continue to evolve, and new types of beverages pop up every day. With the right business plan and niche audience, there is plenty of room for expansion and more alcohol-related business enterprises. Nonetheless, running a retail liquor business in California requires getting all of the proper permits in order. Below is a guide on how to get a liquor license in California so you can start getting your business off the ground and running.
Table of Contents
First Step: What kind of establishment do you want to open?
Deciding on what kind of establishment you want to open should be your first step. California has over 70 types of liquor license types. These range from permits for distilleries that produce wholesale liquor to small corner shops that sell beer and snacks. There are licenses for just about everything you can think of: winegrowers, farmers markets, bed & breakfasts, brewpubs, even theaters.
California distinguished establishments as being either "on sale" – on-site consumption for restaurants and bars – or "off sale" – off-site consumption for liquor, wine, and beer shops. Figure out who your niche audience is as well as your area of expertise in the market. The answer could be an artisanal shop in an already saturated neighborhood or simply that you see an opportunity in an area that has a need for a standard liquor store.
Getting A Liquor License In California: Who handles It?
The body that oversees the issuance of permit and licenses for alcohol-related businesses is called the "California Department of Alcoholic Beverage Control," or ABC for short. The ABC has been around since 1955 and is headquartered in Sacramento, the state capital. They have divisions that carry out law enforcement, investigations, processing licensing, and more. All of your application correspondence will be through their office.
What do you need before you apply for a license to sell alcohol in California ?
Before applying for an alcohol permit, prospective businesses must get approval for several other licenses. This allows the ABC to ensure that all of your plans are properly prepared and official prior to considering you as a legitimate candidate.
Register with the

State Board Of Equalization

for their Alcoholic Beverage Tax Program. Through their website you can apply for a Sales Tax Permit.

Contact your closest

Alcohol and Tobacco Tax and Trade Bureau

of the Federal Treasury Department to see what they demand for your business type. They may require you to get an Occupational Tax Stamp or a

federal basic permit

.

Check with local authorities to see what kind of zoning and business licenses you need for the specific location in which you intend to open. If the building was not previously used for a business that served or sold alcohol you may need to apply for a

Conditional Use License.

If you plan on purchasing the alcohol license from an existing establishment or through a transfer, you must put the required payment amount in an escrow account before applying with the ABC. This way, the bureau can guarantee your intent is genuine before they approve the transfer or issuance. There is more information on transferring liquor licenses below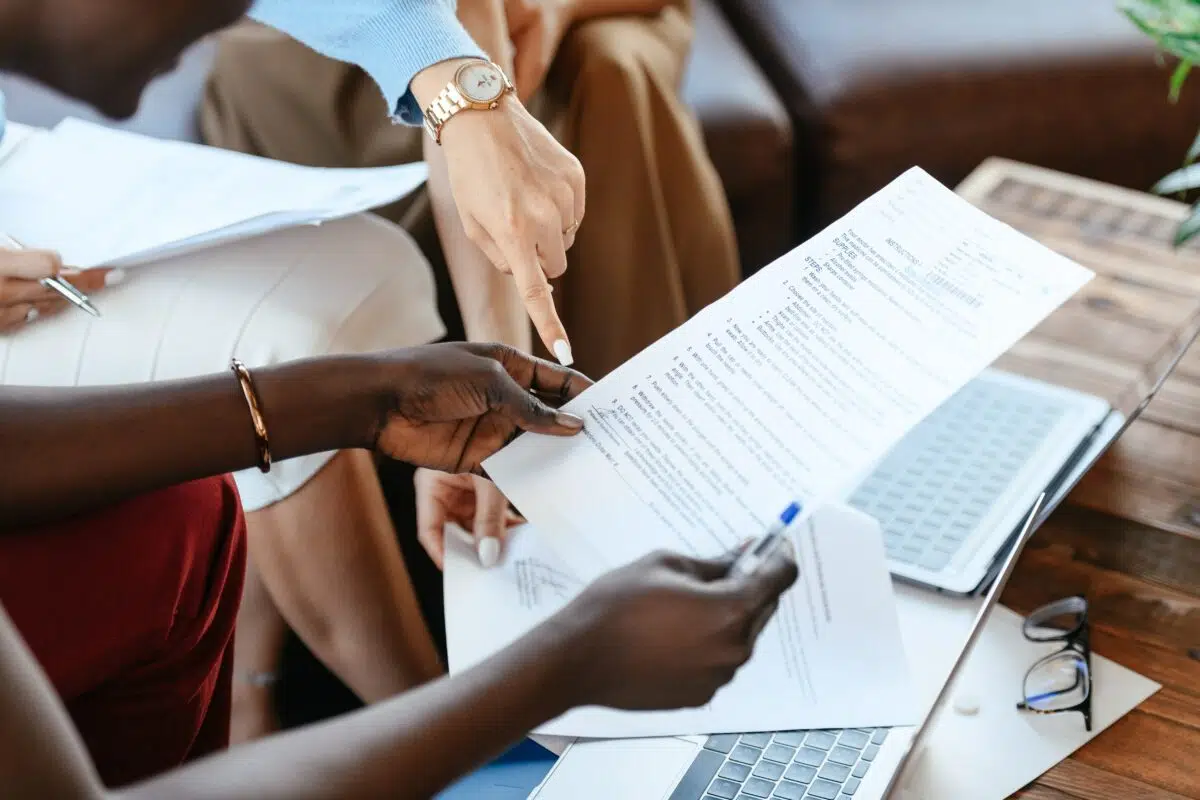 Obtaining A Liquor License In California: What is the application submission process?
The ABC breaks down the application process into three main parts. First, you must inform the ABC, as well as the community in which you plan on opening, of your plans. Next, the ABC will investigate you and your location. Finally, you will be required to complete any documents or fees you are missing. Below is some more detailed information:
Notifications
Essentially, you must let people in the community know what type of business you plan to open. This means formally notifying the ABC of your intentions, as well as posting a public notice on the location for 30 days saying that you are applying for a license. The ABC will then notify all of the local authorities of your business plans.
From there, community leaders will begin the process of deciding whether they think your new bar, winery, liquor store etc will be a potential public nuisance of any sort. In some cases, the ABC will require further action like notifying nearby residents or posting an announcement in the local newspaper.
Investigation
Next, the ABC will investigate you and your premises to determine whether your establishment is eligible for a license. They will consider any protests made by local officials and residents. Agents will look into the personal history of the applicant to see if they have a criminal record or input any false information on documents. Finally, they will inspect the proposed real estate to see if the location is too close to buildings like churches and schools, or if they believe the establishment will increase crime.
The ABC can also impose conditions regarding hours of operation, type of entertainment, and more.
Final Review
If you succeed in passing the investigation period, you will continue to the final review. Here, the ABC will delay issuance for any missing or incorrect documentation or fees. If you still owe money to, or require approval from any of the necessary parties, you will be further delayed. Finally, any construction hold ups or hiccups to your building will cause your final review to be incomplete.
How much is the application cost?
Application costs vary greatly depending on many factors. For instance, businesses that sell just beer and wine but not liquor generally have to pay less for their licensing.
The ABC website refers to licenses that can sell wine, beer and liquor as "general licenses." These fees start at $945. For "package stores" (which are off-site consumption bottle shops) that sell liquor you can expect to pay much more – up to $16,560.
On the other hand, if you're applying for a license to sell only beer and wine, the fees will be substantially lower, ranging from just $105 to $945. Again, package stores will pay the higher end of this range.
There is a complicated array of different price tiers for California licensing. Here is the 2022 license fee schedule.
Getting A Liquor License In California Through A Transfer
In some cases, businesses looking to start a new alcohol-related business establishment will acquire liquor licenses through a transfer. Often, the assets that a previous establishment owns, such as real estate or bar equipment, will include this licensing. In this case, the purchaser/applicant will be buying the license from an individual or LLC rather than from the government. Nonetheless, they will still be required to apply to the state to ensure that they are eligible for such licensing.
The application fee for a general license (one that includes hard liquor) that is being transferred is $1,305. The transfer application fee for a non-general license (just beer and wine) is $350. In addition, there are some substantial fees associated with location transfers. For example, transferring a general license to another county will cost the applicant $6,275.
Annual Liquor License Fees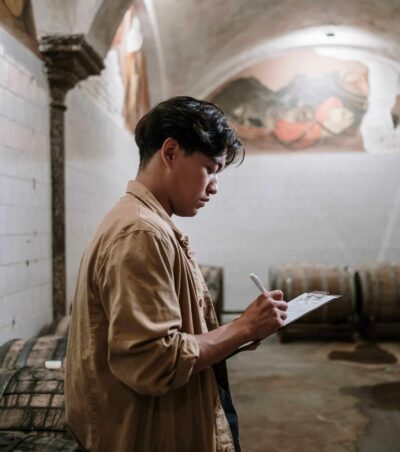 Unfortunately, acquiring a liquor license isn't exactly a one-and-done type of situation. Actually, businesses must renew their licensing every year to avoid fines or closures.
The good news is that these fees are not as steep as the original application fees. For example, an off-site general license (beer, wine, and liquor) renewal is $849 a year.
Other renewal fees are based on the population size of the city in which you operate. Here is a full table of California's ABC renewal fees.
Getting A Liquor License In California: How long does the process take?
The ABC website says that investigations take about 50 days. From there. applicants can expect to wait 75 days for a transfer and 90 days for a new license. However, the bureau advises hopeful liquor licensees that "circumstances" often delay the office from completing the process in time. Therefore, it's best to prepare your financial obligations, construction, and any other preparations for a potentially long window of pre-approval delay so as to not ruin any relationships or plans.
KORONA POS For Liquor Stores
Once you've got your license in order you will need to invest in a powerful point of sale system. Importantly, you will need one that helps you stay compliant with your taxes and licensing.
KORONA POS offers fully comprehensive local tax tracking, as well as built-in ID checking technology. Our inventory management and sales analysis will ensure that you always have the right of stock to offer your valued customers. Give us a call today to learn more about our cloud-based POS system and schedule a demo!
Get Started with KORONA POS today!
Tell us a little bit about your business and explore all features that KORONA POS has to offer. And there's no commitment or credit card required.
FAQs: How To Get A Liquor License In California
What are the different types of liquor licenses in California?
California has over 70 types of liquor licenses. The two main categories are general, which allows liquor sales, and non-general, which allows just wine and beer sales. Beyond this distinction, there are dozens of other types of license types ranging from wine makers, beer importers, veterans clubs, corner shops and more.
How hard is it to get a liquor license in California?
Getting a liquor license in California can certainly be challenging, and takes several months, at minimum, to complete. It also requires significant paperwork and substantial fees, depending on the type of license you desire. Nonetheless, with the right planning and execution, it is certainly feasible.
How much does it cost to get a liquor license in California?
Liquor license fees vary greatly in California, in part because there are many different categories of establishments. Licenses to sell liquor are more expensive than those to sell just beer and wine. The prices range from around $100 dollars for operating a single still pot, all the way up to around $16,000 for an off site consumption wine, beer, and liquor sale license.
How long does it take to get a liquor license in California?
Getting a liquor license in California will take at least four months. However, the Alcoholic Beverage Control warns applicants to prepare for possible delays that would extend this waiting period by weeks or months. As such it's essential to plan your financing, construction, and ordering accordingly.