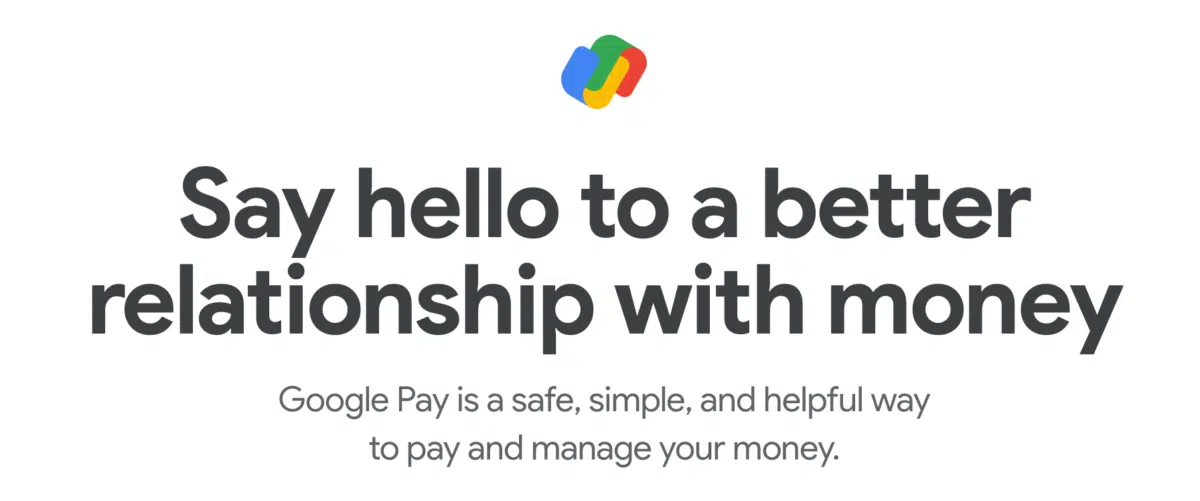 Providing your shoppers with the option of Google Pay is a convenient way to increase sales and improve the customer experience. Not only do millions of people around the world use Google Pay, but it's also a contactless payment method that has surged in popularity over the past few years. TechCrunch predicts that Google Pay will add 10.2 million customers between 2020 and 2025.
For brick-and-mortar and eCommerce store owners, offering Google Pay is an easy way to drive more sales with minimal investment. In this blog, we'll walk through what Google Pay is, how it works, and the importance of having POS software that supports this payment method.
Table of Contents
What Is Google Pay?
Google Pay is a mobile payment service developed by Google to enable contactless in-app, online, and in-person purchases on mobile devices, allowing users to make payments with phones, tablets, or watches.
Google Pay uses Android as its operating system and works with almost all Android devices, including phones, watches, and tablets. However, users of iOS (Apple's operating system) can also benefit from Google Pay, although in a more limited capacity via their mobile devices.
In addition to its primary function as a payment gateway, Google Pay also acts as a wallet. Users can use it to store various digital "passes" that can be accessed with a click, such as airline tickets, loyalty cards, coupons, and even electronic bills.
Google Pay is steadily gaining ground, with more than 150 million active users in 30 countries each month. And with a significant increase in contactless and remote payments, the future looks bright for Google's payment product.
According to a study by Statista (linked above), Android retained its position as the top mobile operating system in the world in August 2022, controlling the mobile operating system market with a share of close to 70 percent.
By accepting Google Pay in-store as a payment method, you'll make things easier for your Android-based customers and, in turn, improve the customer experience.
What Are The Benefits Of Google Pay?
Implementing new mobile payment channels such as Google Pay helps businesses collect more payments because it makes the process simple, fast, and convenient. And these channels continue to grow in popularity, especially among Millennials and Generation Z consumers.
Google Pay also provides an extra layer of protection against payment exceptions, offering safeguards to deter fraud and additional verification on who is making a payment. Access keys are also used to protect sensitive financial information, and fingerprint readers and facial identification further increase security on many Android devices. This security arsenal aims to reassure consumers and merchants, thereby building confidence in the service.
Additionally, making a payment via Google Pay is a quick and easy process. Consumers don't need to enter their card details and other financial information manually. Everything is stored securely in Google Pay and ready to use. Many payments can even be made with a simple tap or click.
How Does Google Pay Work?
Google Pay works the same way as a contactless payment credit card. Using near-field communication (NFC), users simply tap their mobile device on top of the retail payment terminal. While there is no card limit for Google Pay transactions, many countries impose limits on the amount that can be spent in a single transaction.
Online payments using Google Pay are very simple. Consumers select Google Pay as their preferred payment method at the online checkout and follow the on-screen instructions. Since Google already knows the consumer's card details, the payment is seamless.
Google Pay vs. Apple Pay
Google Pay and Apple Pay are two fairly similar payment options. Both Google Pay and Apple Pay allow users to upload credit, debit, prepaid, and loyalty cards. They also work seamlessly with near-field communication (NFC) readers to complete a secure, contactless transaction.
However, the first apparent difference between Apple Pay and Google Pay lies with the devices capable of accepting each payment method. Google Pay works on most NFC-enabled Android smartphones and watches, but it also offers an app for the iPhone. On the other hand, Apple Pay limits its services only to users of Apple products.
Also, with Google Pay, customers don't have to use the Google Pay app to make a transaction. Simply hold the device near the contactless payment reader, and it's done. With Apple Pay, the customer must use some type of authentication – fingerprint, facial identification, or passcode – to verify the purchase.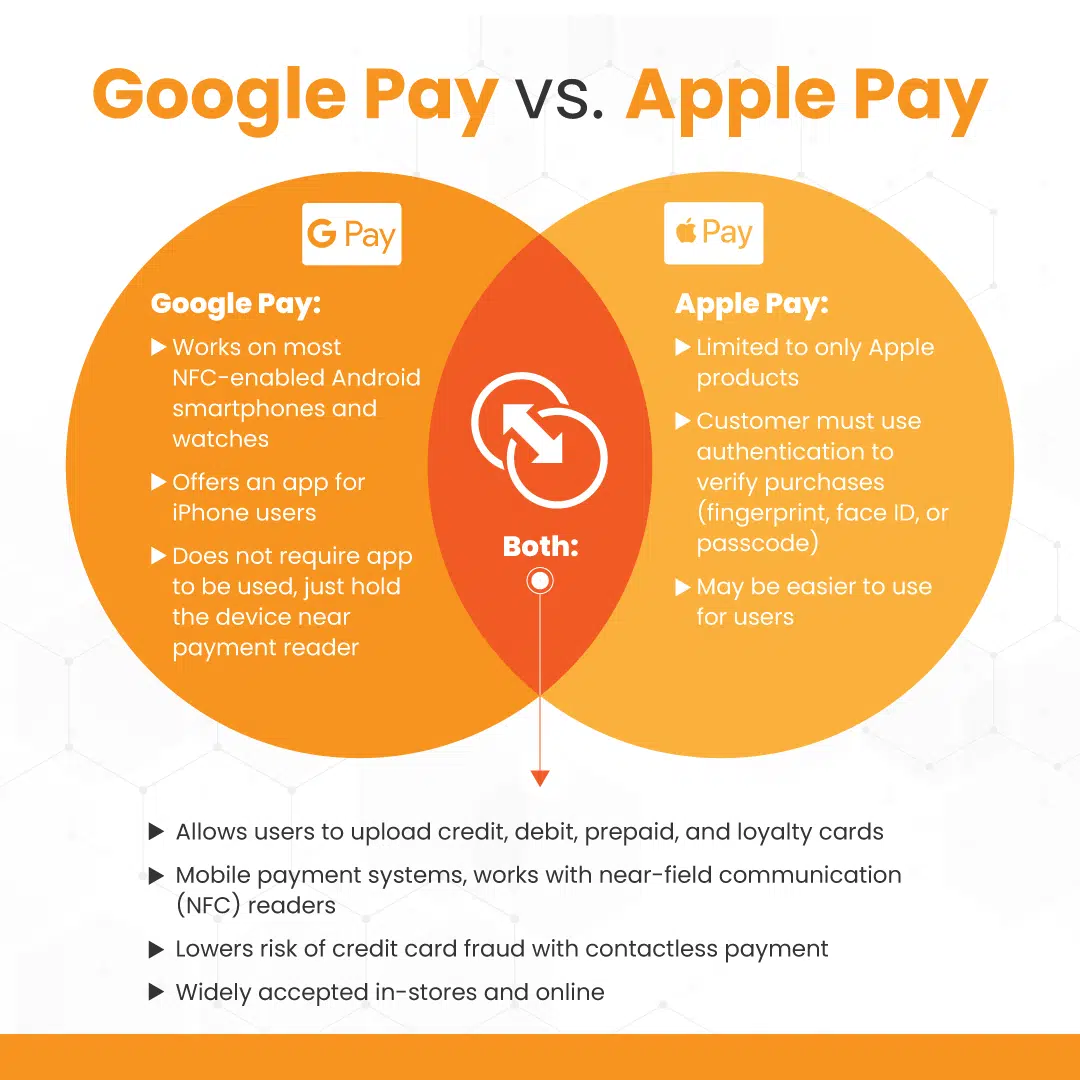 How To Set Up Google Pay at My Business?
The first step to accepting Google Pay at your retail location is creating a Google Pay for Business account. Please note that you will need a Unified Payments Interface ID (UPI ID) before you begin this process. If you do not have a UPI ID, contact your bank to obtain one.
Next, sign in using a Gmail account, either an existing personal account or a new account for your business. Through several steps, Google will prompt you to enter your business information, UPI ID, phone number, and virtual payment address.
The virtual payment address will then be verified by Google, which will send a small transaction to your bank account. Check your account to find the amount, and enter it into the UPI verification screen of your Google Pay account. Once you do this, the verification process will be complete.
Accepting Google Pay With Your POS System
Upon completion of the verification step, Google Pay will review your request and send you an email informing you that you are authorized to accept payments.
The easiest way to start accepting payments is to use an NFC terminal. You'll need to look for a point of sale (POS) system that advertises "tap-to-pay" or "tap-and-go," as this system uses NFC technology to make a connection with each customer's card or mobile device. With KORONA POS, you can serve customers anywhere in your store with this technology, significantly reducing checkout queues.
Use any smartphone or tablet to process returns and exchanges, accept payments and pay customers wherever they are. Not only can you accept all modern payment methods, such as mobile near-field communication (NFC) with Apple and Android Pay, but KORONA POS integrates with any merchant service provider that you choose.
See related: KORONA POS Announces Partnership with BlockChyp Payments
How Does Google Pay Work On The Web?
Accepting Google Pay is a little different and slightly more complicated for eCommerce owners. First, your website must be able to add Google's API (Shopify and BigCommerce each have guides to help you get started), and your site must use a Google Pay-enabled payment gateway. The Google Pay wallet is a server-side wallet. In other words, all customer data is stored on Google's system, not on the customer's device. Financial transactions are performed between Google's servers and the merchant's existing payment gateway. In addition, Google Pay does not transmit customers' actual card numbers to merchants when they pay online; instead, it simplifies the payment process for eCommerce businesses by using tokenization in which a token represents the customer's actual credit and debit card numbers.
The basic steps of how online payments work with Google Pay are as follows:
A customer adds a credit or debit card to their Google Pay app. Then Google Pay requests a token representing the customer's actual credit from the bank that issued that card.

As soon as the token is issued, the card is "tokenized," meaning that a unique identification number is associated with it. Google Pay encodes the newly tokenized card, and it is ready to be used for financial transactions.

The card network validates the encryption and correlates the token with the customer's real card number.

Your acquiring bank and your customer's issuing bank use the existing customer data and decoded customer billing information to finalize the financial transaction.
Wrapping Up: How To Accept Payments Using Google Pay?
Accepting Google Pay in your business depends on the type of business you run. If you run a brick-and-mortar retail store, you will necessarily need to use a POS terminal with NFC technology to connect with each customer's card or mobile device. If, on the other hand, you have an online store, first make sure that your website must be able to add the Google API. Shopify and BigCommerce each have a guide to get you started. So follow the step-by-step instructions to allow your customers to pay through Google once on your website.
Get Started with KORONA POS today!
Tell us a little bit about your business and explore all features that KORONA POS has to offer. And there's no commitment or credit card required.
FAQs: How To Accept Payments Using Google Pay At Your Business
1. How to use Google Pay for POS?
To use Google Pay for point of sale, first, ensure your payment provider and point of sale terminal support Google Pay and contactless payments. Then train your staff on how to accept Google Pay and how to resolve common issues. 
2. How much does Google Pay cost?
Merchants are not charged a fee for accepting Google Pay. The fees to pay attention to are related to your PSP (Payment Service Providers). However, Google distinguishes between in-store and online purchases and refers to them as "card present" for in-store or point of sale payments or "card not present" for online purchases. For in-store payments, card networks consider Google Pay transactions to be card-present transactions and may charge the merchant a fee of up to 4%. "Card, not present" transactions also typically incur higher fees. 
3. How long does it take to receive money on Google Pay?
According to Google Pay Help, the time required to receive the money depends on the payment method used by the sender. Payments are usually instant or completed within a few hours unless the sender made a payment through their bank account. If payment was made through a bank account, it could take up to 3 to 5 business days.
4. Can I use Google Pay for my business?
Anyone with a Universal Payment Identifier (UPIC) can use Google Pay to pay for goods and services. If you have a business, you can use Google Pay to get payments from customers faster, easier, and more securely in your physical or online store. This will help improve customer service.