We're approaching the peak of summer and in most places around the country, we have a long way to go before the heat breaks. The Fourth has passed but there are plenty of retail summer promotion ideas that you could implement over the next several months. The summer season typically sees slower sales in most retail stores. For this reason, many small businesses use this as an opportunity to offer retail promotions to help bring in new customers. Here are some suggestions for your retail store's summer promos from KORONA POS!
7 Summer Promotions Ideas for Retail Stores
1. Summer Retail Pop-Up Shops
This could come in a number of formats but the key here is to remember that summertime brings longer days and better weather, allowing store owners more flexibility with their location. If you have a vehicle for a mobile store, like a van or truck, take them out to a busy pedestrian area, beach or park.
Street fairs, block parties, and summer festivals are also great opportunities for pop-ups. Not only are they big crowds and easy brand exposure, but they're also community building. Take the time to make sure your neighborhood knows your retail store and, more importantly, you. Introduce yourself to neighboring small business owners and managers.
2. Release a New Summer Product
Summer is a great time to release a new product and see how it does. It's a good chance to test out a product while also drawing in new customers. If you own a coffee shop, bakery or liquor store, couple the release with a small informational event. A wine tasting or pastry day are easy ways to boost traffic and increase your average sale. If you have viable outdoor space to host, even better. You might also consider bringing in a supplier for a brief class on the product.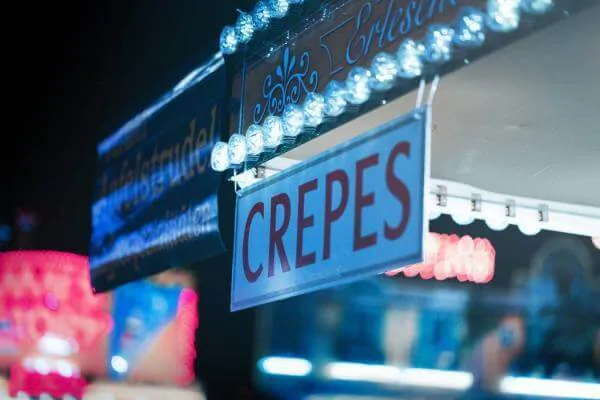 3. Attend Summer Festivals and Highlight Holidays
On top of the summer fairs and festivals, highlight the landmark summer days, from the Memorial Day to Labor Day. Offer some promotional items that are relevant to the event or throw your own party at your retail store. Make it kid and dog-friendly and people will be talking about your shop for weeks. And don't forget back to school ideas! If your shop can make back to school shopping even a little bit more fun, the moms and dads in the neighborhood will be pumped to mention your retail business to other parents.
4. Sidewalk Sales and Chalkboard Art
An eye-catching chalkboard or sidewalk art will make passersby notice your storefront much more readily. Take some time to make it pretty and creative, and be sure to include your logo. It's bound to increase in-store traffic. And even those who don't pop in might take a photo and post it online. Even better, you, or your resident artist, could draw or paint it right outside your shop. Everyone likes to see a work in progress evolve.
You can also bring part of your inventory outside. A discounted rack of clothes or shelf of books is hard to pass up. You'll have many more casual pedestrians checking out your shop.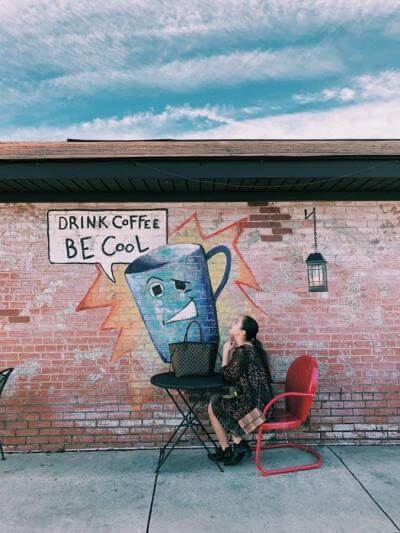 5. Offer 'Beat the Heat' and Other Summer Promotions
Many retailers hand out situational promotions. You could offer discounts on days that reach 100 degrees, or BOGO beers if the local baseball team sweeps a series. People like playing games and making the purchase of your products more exciting will help increase retail sales. Impromptu deals are exciting and make your must-have product seem even more so. Keep free cold water or lemonade in your store as well and your customers will be extra pleased.
6. Social Media Challenges and Store Contests
Speaking of games, social media contests are another popular summer promotion. This drives both physical and online traffic and increases brand awareness immensely. It also gives your store the opportunity to market to travelers and tourists. Pair this with discounts or loyalty points for those who leave your retail shop a positive review on Yelp, Google or any preferred platform.
You can also start a regular contest. Remember those coloring contests that so many local spots used to host when you were a kid? Fewer places are going in this direction, but nostalgia is powerful, and people will be excited.
7. Email Marketing and Loyalty Appreciation
Take the time to put together a personalized email marketing campaign or even handwritten notes to your best customers. Many people are out of town for a chunk of the summer so be sure that they know you haven't forgotten about them so they don't forget about you. The winter holiday season is generally going to be your busiest so use some free time the summer provides to impress the regulars and keep returning customers. Give out discounts or gifts that can be redeemed later in the year as well.
KORONA & Summer Promotional Ideas
Your retail point of sale system can help make your summer promotions a breeze. With KORONA, discounts and bundling are easy to set up, we fully integrate with the best customer loyalty programs, and customer databases help manage email marketing and rewards. And when it comes to deciding which items to promote, our ABC retail analysis is your guide to deciphering sales trends and patterns. Click below to check out your free trial!
Don't forget to check out our other seasonal/holiday marketing guides below:
Get Started with KORONA POS today!
Tell us a little bit about your business and explore all features that KORONA POS has to offer. And there's no commitment or credit card required.