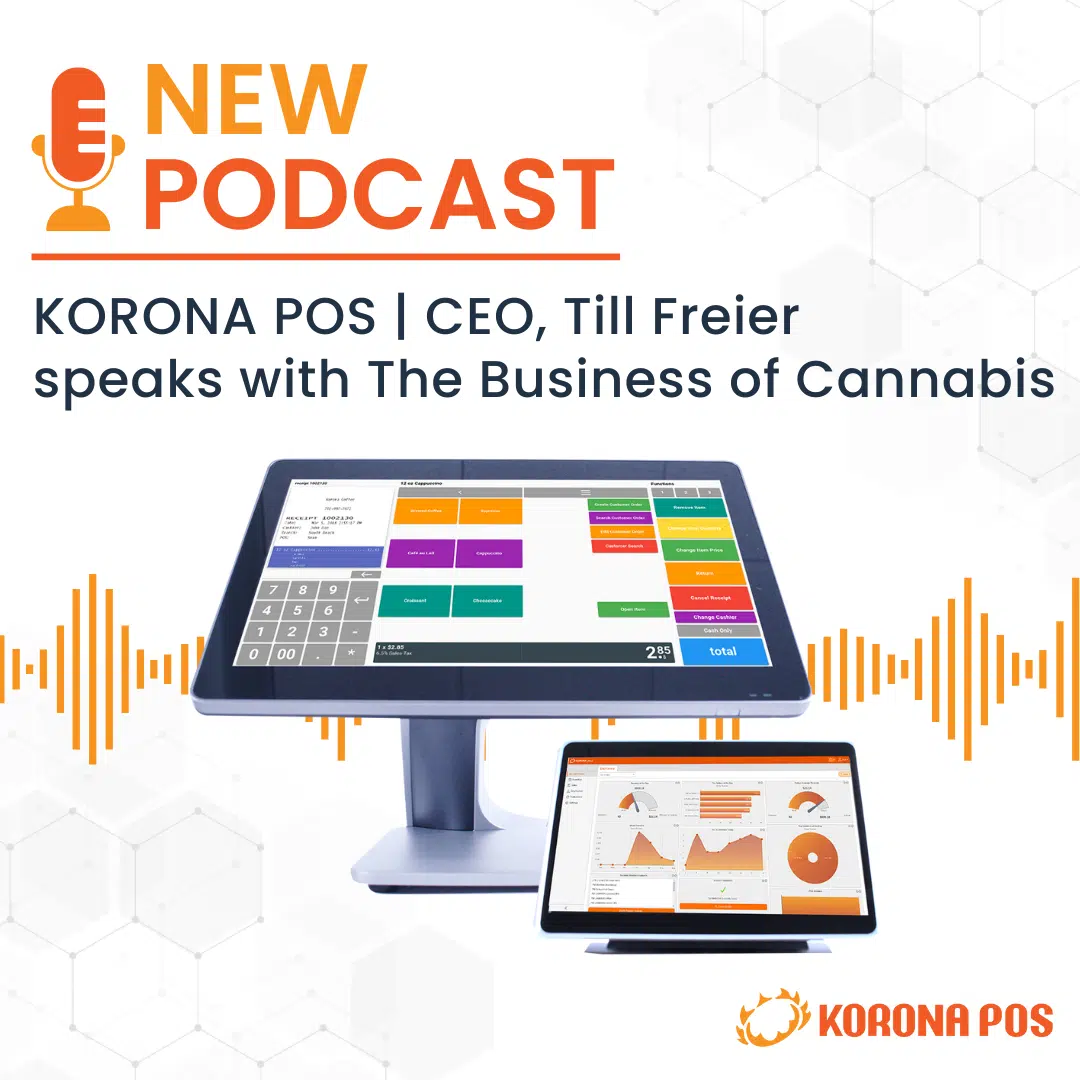 As the sale of recreational marijuana is quickly getting legalizing in many states, the retail cannabis business is booming and dispensaries are opening up left and right. Making transactions and keeping track of inventory with ease, speed, and reliability is what KORONA POS does best.
We talked to many in the marijuana industry and we always heard the same thing: "Why are there no POS systems to handle the retail end of things in cannabis? With our vast knowledge of the general retail industry point of sale needs, we realized we're the perfect solution for the cannabis industry. Recently, our CEO, Till Freier, was on a podcast with Dave Skuy from The Business of Cannabis to discuss the industry and KORONA POS.
In this podcast, Till tells Dave about our introduction into the cannabis space and why we are bringing KORONA POS to the market. As many already know, the cannabis industry is unique and can be a bit complex with the laws and restrictions surrounding it. Till and Dave further discussed the differences between traditional retail and cannabis retail. Learn what the two industries do differently and what they need to learn from each other in this in-depth podcast.
Plus, find out more about why KORONA POS is such a good fit for the industry and what makes us stand out from other point of sale solutions. Not only are we a point of sale solution for customer transactions, we have a great inventory management system and integrations for customer loyalty and traceability, compliance, and more. Plus, we're routinely voted at the top for our outstanding in-house customer support.
Click play to listen in on Till and Dave and learn more about KORONA POS and cannabis industry!
Must read for dispensary businesses:
Get Started with KORONA POS today!
Tell us a little bit about your business and explore all features that KORONA POS has to offer. And there's no commitment or credit card required.