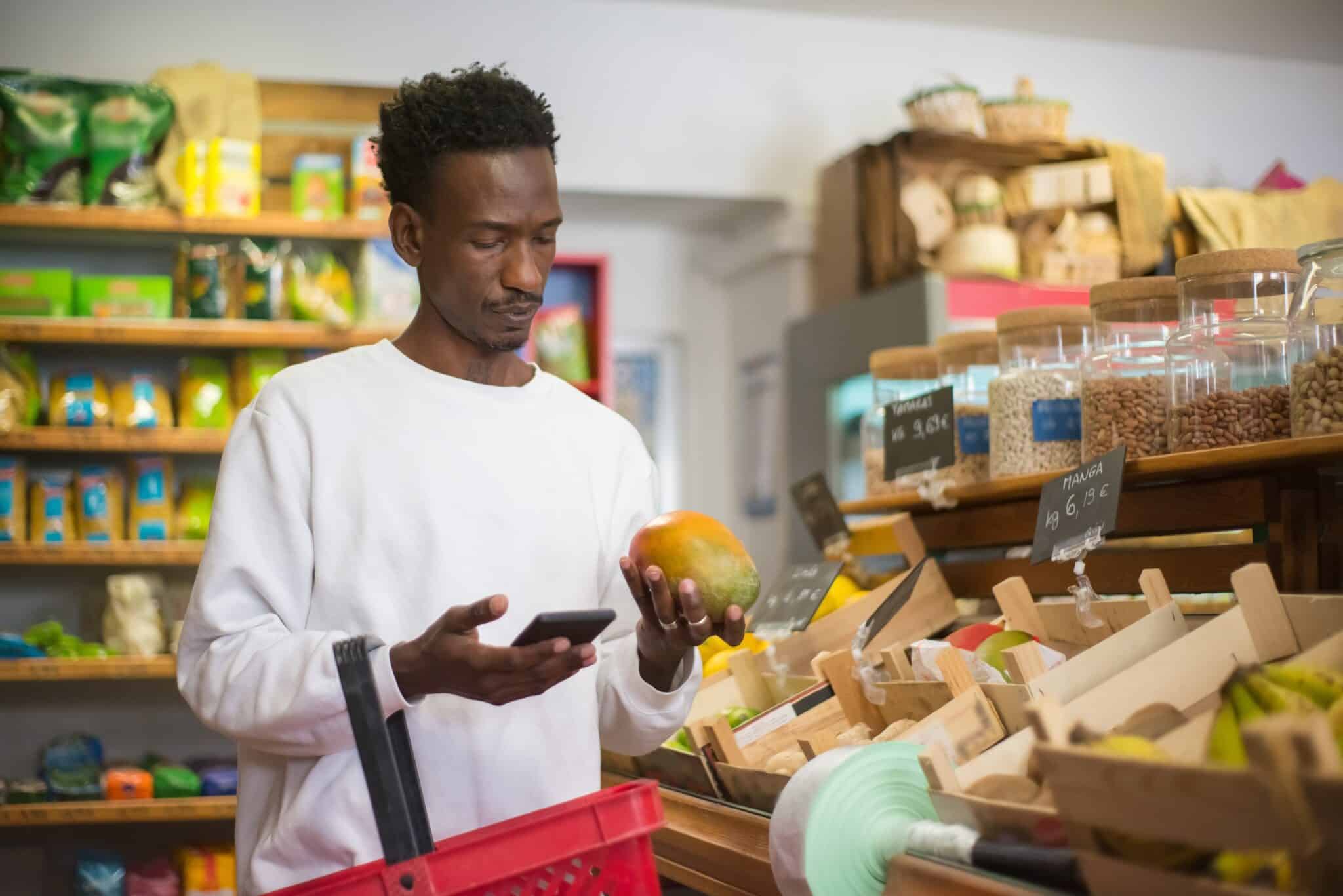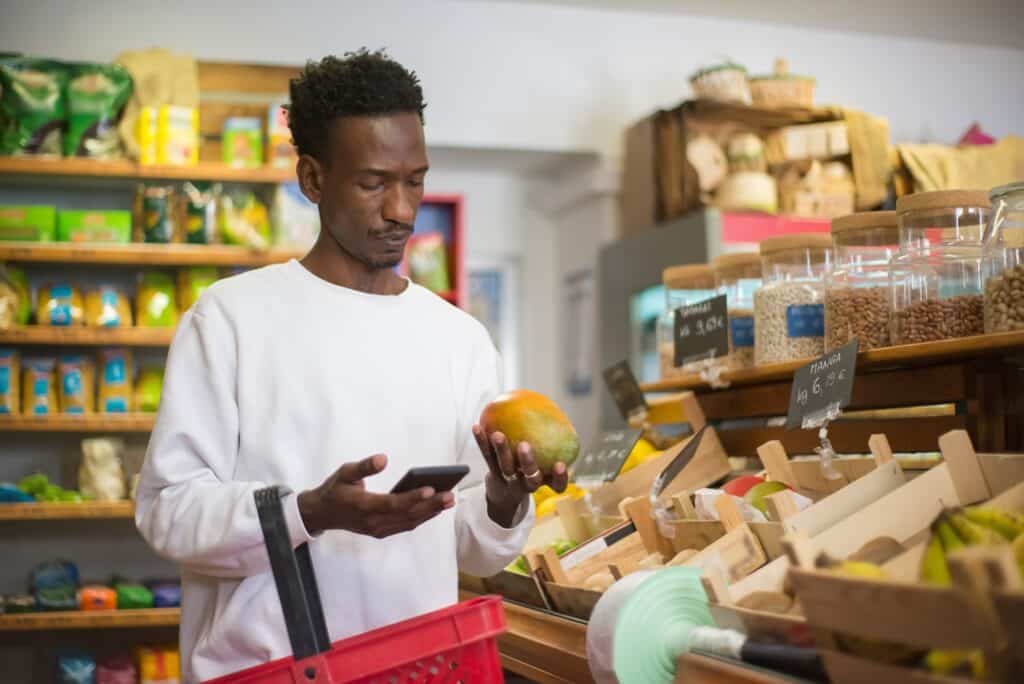 Retailers and consumers continually seek more convenient and seamless shopping experiences. As part of this endeavor for convenience and to enhance customer service, retailers aim to bridge the gap between online and offline shopping by embracing the latest technologies.
One solution that has emerged to meet these demands is Scan and Go. Scan and Go stands at the intersection of traditional retail and cutting-edge technology, offering a solution transforming how we shop and interact with physical stores.
But how does Scan and Go work? Below, we go into detail about the emerging technology.
What is Scan and Go?
Scan and Go is the future of customer experience, offering an unassisted, frictionless checkout. This retail technology allows customers to scan items they want to purchase using a mobile app or handheld device while shopping in-store. The scanned items are added to a digital cart, and customers can pay electronically within the app, skipping traditional checkout lines.
The advantages for retailers are game-changing, including faster checkout time, increased basket size, and improved throughput efficiency.

What does Scan and Go look like?
Scan and Go in retail can take various forms, from a self-checkout mobile app, smart cart, in-store handheld scanning device, or a complete in-store layout conversion.
These systems can be simple software solutions seamlessly integrated with existing operations or minor hardware additions. In some cases, more extensive hardware installations may be required, necessitating store downtime for installation.
Scan and Go Types:
Software-Only
"Mobile App"

No Downtime
Simple Setup – no installation services required
No/Minor Change in Operations
Most Economical – Up to $200 monthly fee

Partial Hardware
"Smart Cart"

Partial/Limited Downtime
Medium Setup required – might require 3rd party services
Expect Changes and Training in Operations
Up to $5,000 per unit

Full Hardware Store Conversion
"Camera and weighing systems"

Up to 1 Month of Operational Downtime
Complicated Setup – will require dedicated installation services
Large Changes in Operations
Most Expensive – Up to $100 per sqft, or $1M for 10k sqft.

The main benefit of Scan and Go technology is the convenience of the customer checkout experience. In some cases, customer checkout times can be completely eliminated with certain Scan and Go solutions. In others, brief customer interactions with associates might occur upon exiting, typically taking just a few seconds.
In both cases, there is an opportunity for an associate to manage the checkout process, engage with customers, and address loss-prevention concerns.
Scan and Go Marketing
Besides the main benefit of convenience, Scan and Go offers additional benefits such as marketing opportunities, customer behavioral data, and AI integration.
Some Scan and Go solutions provide other channels, like direct customer engagement with mobile push notifications, loyalty program integration, and display ads during the shopping experience.
Scan and Go solutions provide a way to collect and analyze customer behavioral data by anonymously tracking transactions and shopping habits. Artificial intelligence is already integrated with Scan and Go solutions, helping to find actionable patterns in the massive amount of data it collects.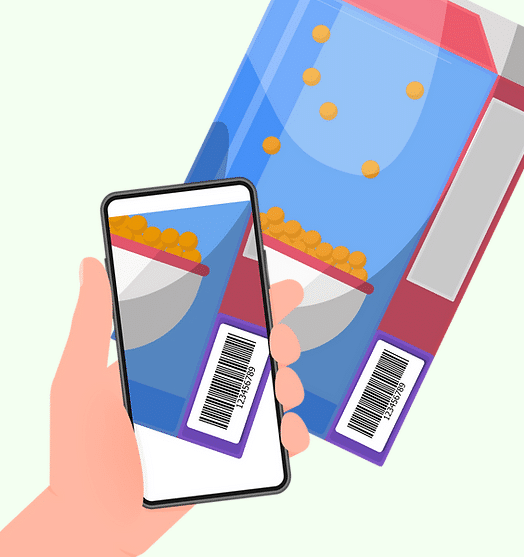 Where to get Scan and Go in retail?
There are several Scan and Go solutions available in the retail world. Many consumers' introduction to the idea of "checkoutless" shopping was through Amazon's "Just Walk Out" concept.
Big box stores Walmart and Sam's Club offer their own version of a Scan and Go app for use in their stores. There are also a handful of emerging solutions for smaller businesses as well. For example, InstaCart's Scan and Pay is in the beginning stages of use at select grocery stores.
Groc Scan & Go

For retailers looking for a quick and seamless Scan and Go solution, Groc is exceptionally straightforward and adaptable.
One of Groc's advantages is that it does not require any hardware installation, making it incredibly convenient for retailers to adopt. It even accommodates age-restricted items like tobacco and alcohol.
As a partner of KORONA POS, Groc seamlessly integrates with its point of sale system. Any KORONA POS users can have Groc up and running immediately.
Retailers interested in learning more about Scan & Go solutions can visit Groc Checkout at trygroc.com. Groc is a mobile app that helps customers self-checkout with their personal smartphones.
You can also contact Groc directly at hello@trygroc.com for more information.