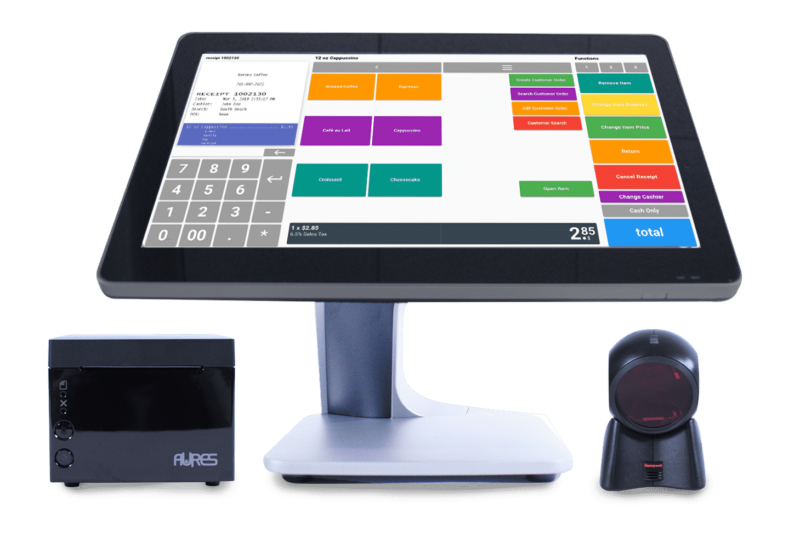 Vanessa Watson
Chilling Liquor Store
"I cannot believe how amazing they are. We had two liquor POS systems before them, which was the worst choice for our business. It was some of the worst customer service that you can imagine; they even hung up the phone on us. Once we found KORONA, business became smooth. It's easy to customize and they have the best customer service I've ever dealt with. Fair prices and upfront honesty, what else can you ask for. You won't regret choosing KORONA."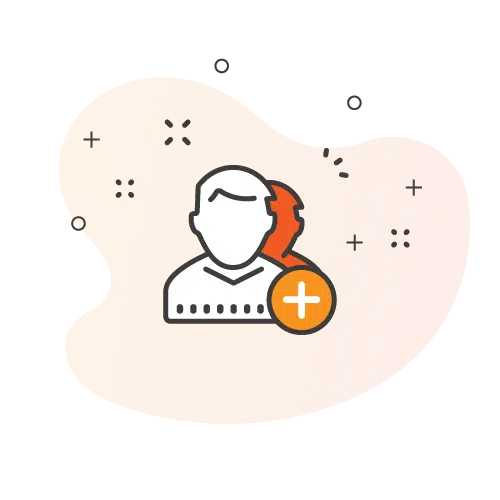 Liquor Store Customer Loyalty Program
Liquor stores love their regular customers, and regular customers love getting rewarded for their loyalty. That's why KORONA POS is fully integrated with some of the best customer loyalty programs designed specifically for liquor stores out there. Your new point of sale will be there to help keep your best customers as happy as ever.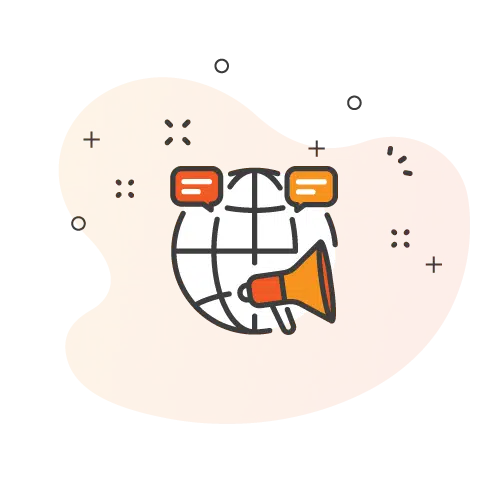 Case Breaks and Mix & Match Features
Liquor stores are constantly running promotions and discounts. KORONA POS can quickly and easily reflect that in the final price and in your inventory records. Additionally, it can identify detailed product trends, allowing you to better identify which items to push. Promotions are an integral part of your business and your POS solution should help.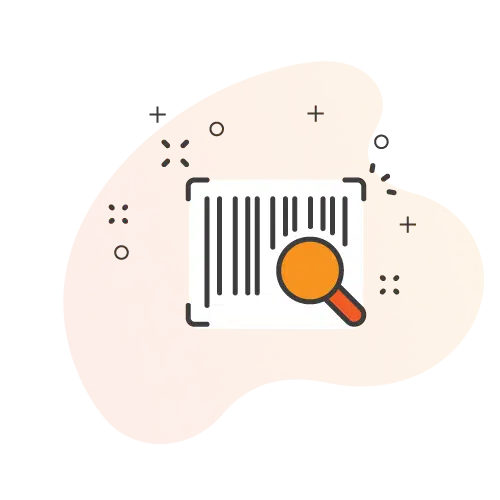 Inventory Tracking with Handheld Devices
Most liquor shops have an incredible amount of inventory to manage, especially if you have multiple locations. With our cloud-based POS software, inventory is a breeze. This can be done offline or remotely. Any changes to inventory counts will be reflected across all locations in real-time. Plus, it can all be done with a light handheld scanner.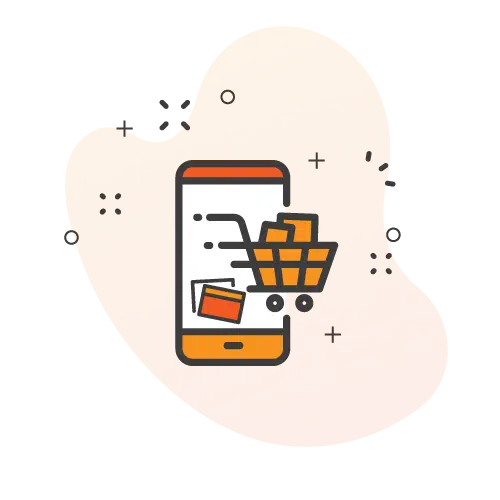 Online Store and eCommerce Integration
Scale your in-store business to an online store. KORONA POS is also fully integrated with multiple eCommerce retail platforms like WooCommerce. This means that sales data from both online and physical stores can be consolidated together in your all-in-one point of sale system. Easily make custom promotions and build your website for your business.
KORONA POS Tools Designed for Liquor Store
Point of Sale Cash Register
No more worrying about outdated technology. All liquor store POS software updates are automatically installed in each of your POS terminals. This will continue, at no cost, for the duration of your subscription. You only get the best and stay up to date with KORONA POS.
Printable, Detailed Cashier Reports
Customizable eCommerce Platform
Accounting Software Integration
Coupons, Bundled Deals, and Promotions
Time Tracking and Payroll Features
Multi-Location & Franchise Scalability
Liquor Store Customer Loyalty Integration
Age Verification Reminders
Cloud-Based Liquor POS System
Automatic Ordering for Inventory
Employee Management & POS Permissions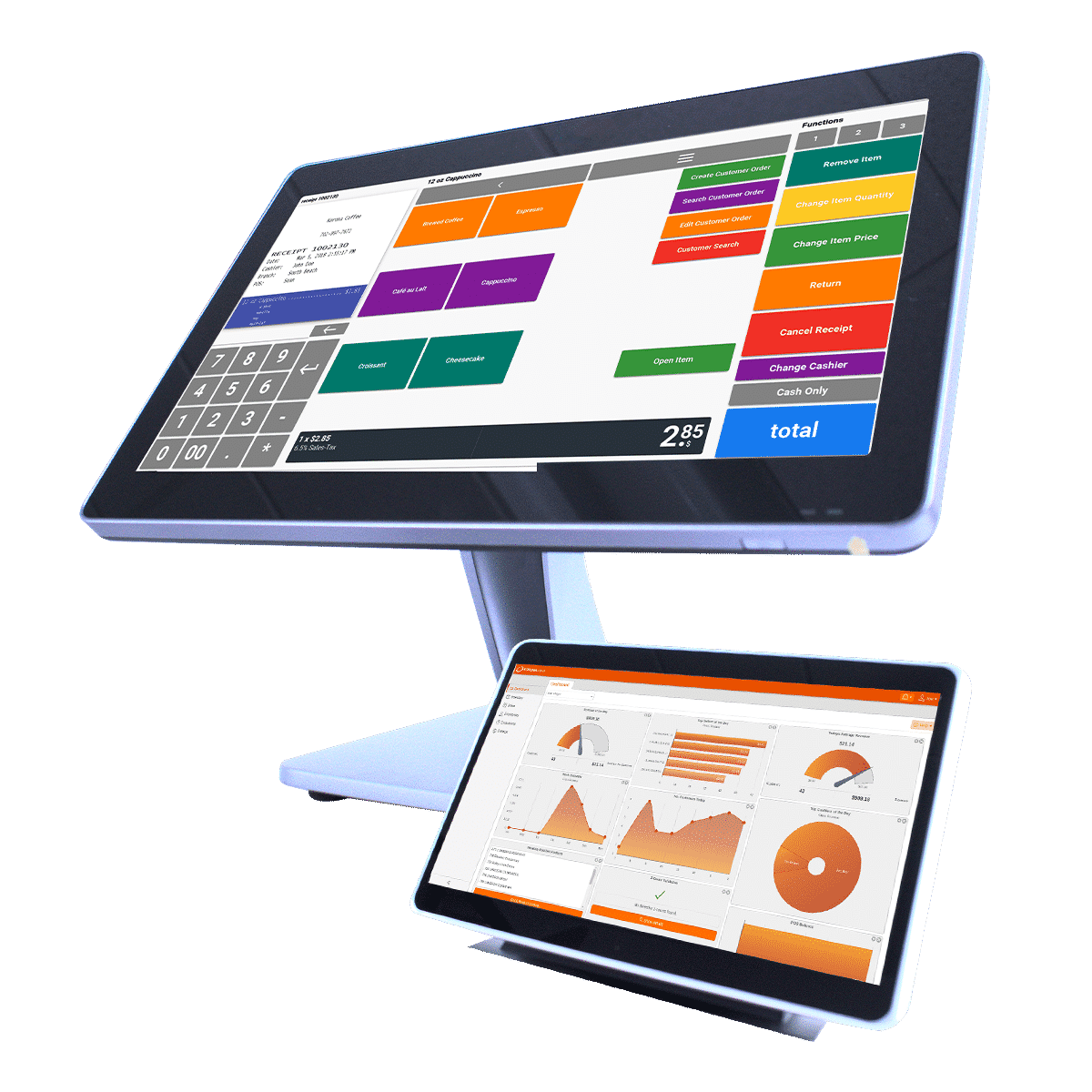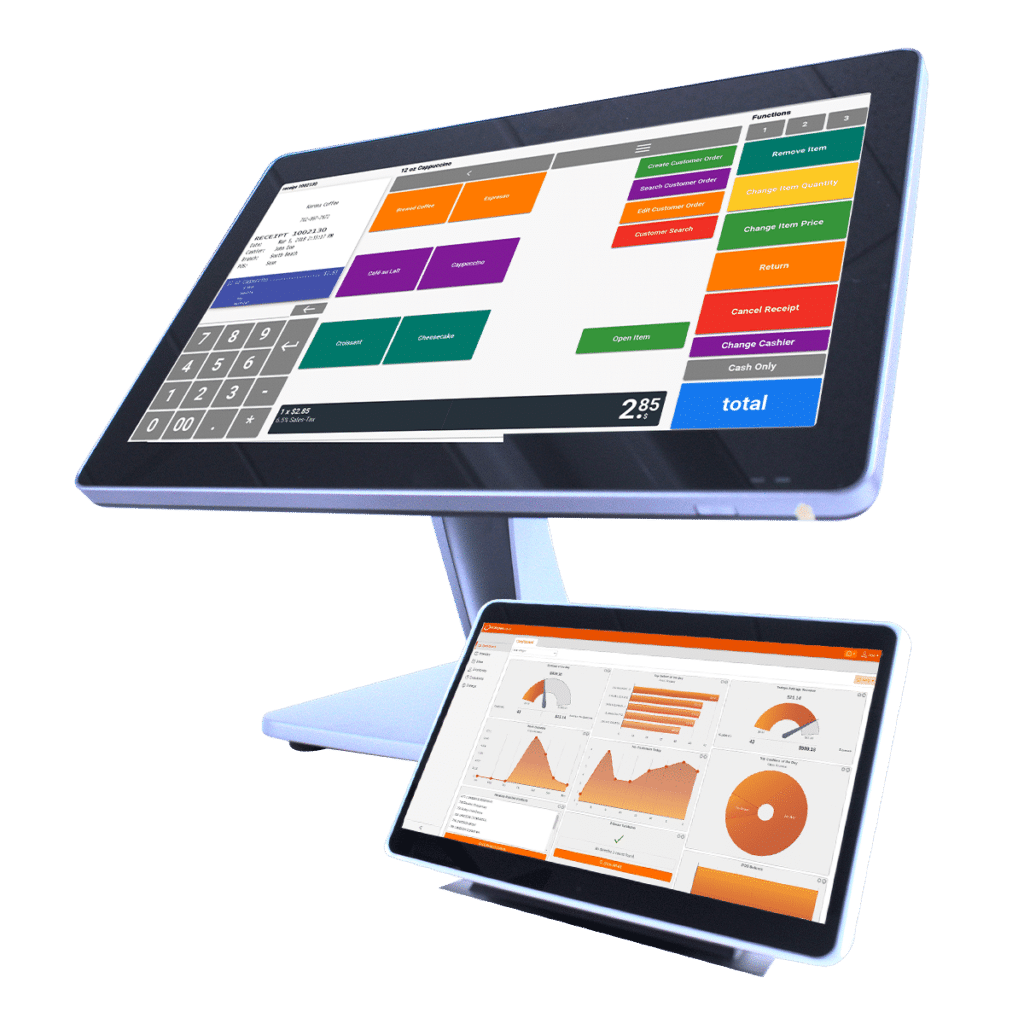 A Liquor Store POS System With Everything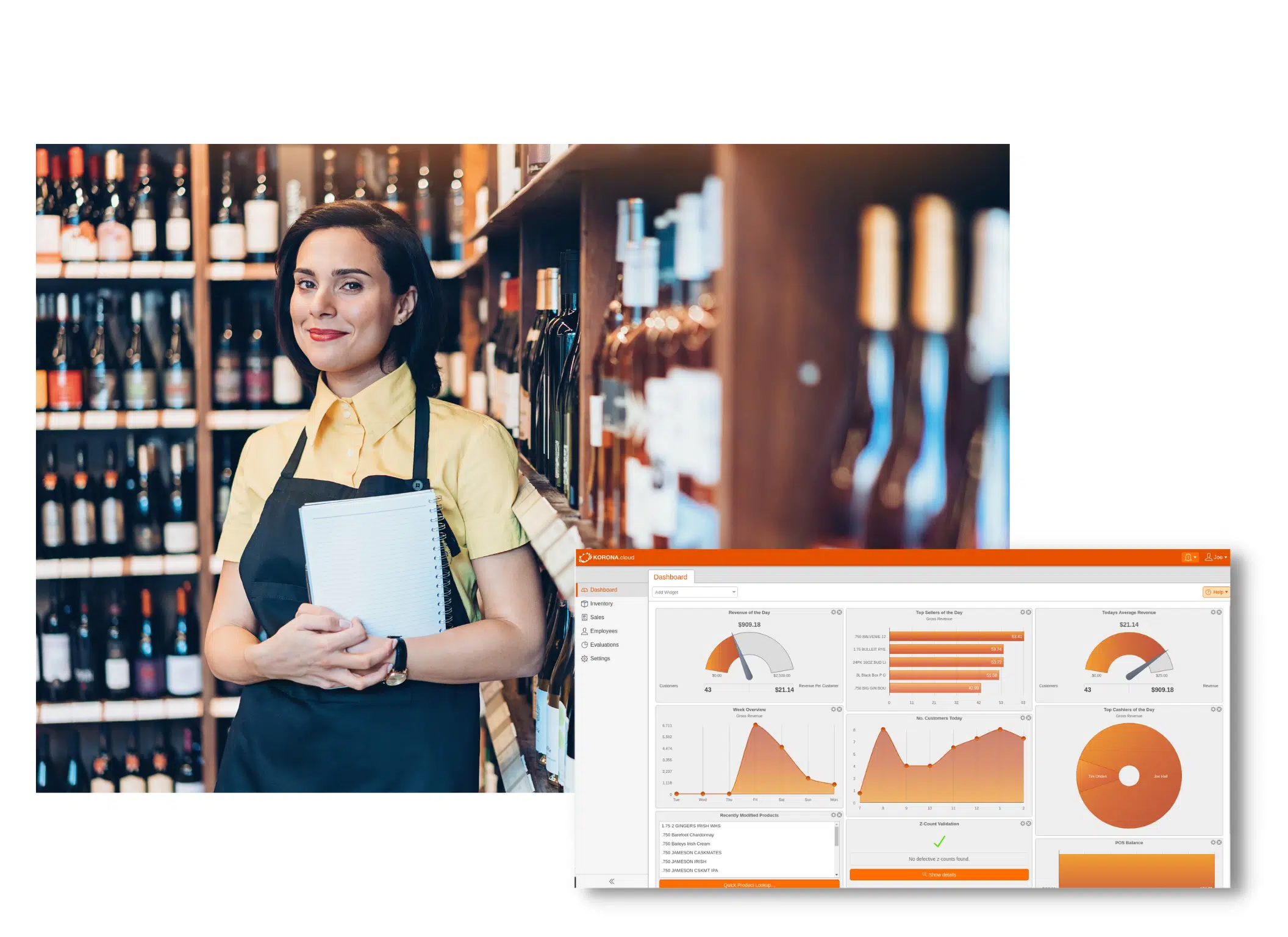 Make the most of our your subscription with a free mapAds integration.
Export Entire Database
Take all products in your KORONA POS inventory and automatically export them into mapAds
Increase Google Visibility
Have your products listed under location-based search results on Google for free.
Increase Exposure
Reach a larger, relevant audience without spending any extra time and money doing so.
Run Automated Ad Campaigns
If you have a budget, mapAds can run automated Facebook, Instagram, and YouTube campaigns for products of your choosing.
Full Customization
Customize your budget, promotions, pricing, featured products, and more. All from your mapAds widget on the KORONA POS dashboard.
KORONA POS an All-In-One Point Of Sale Software Trusted By Thousands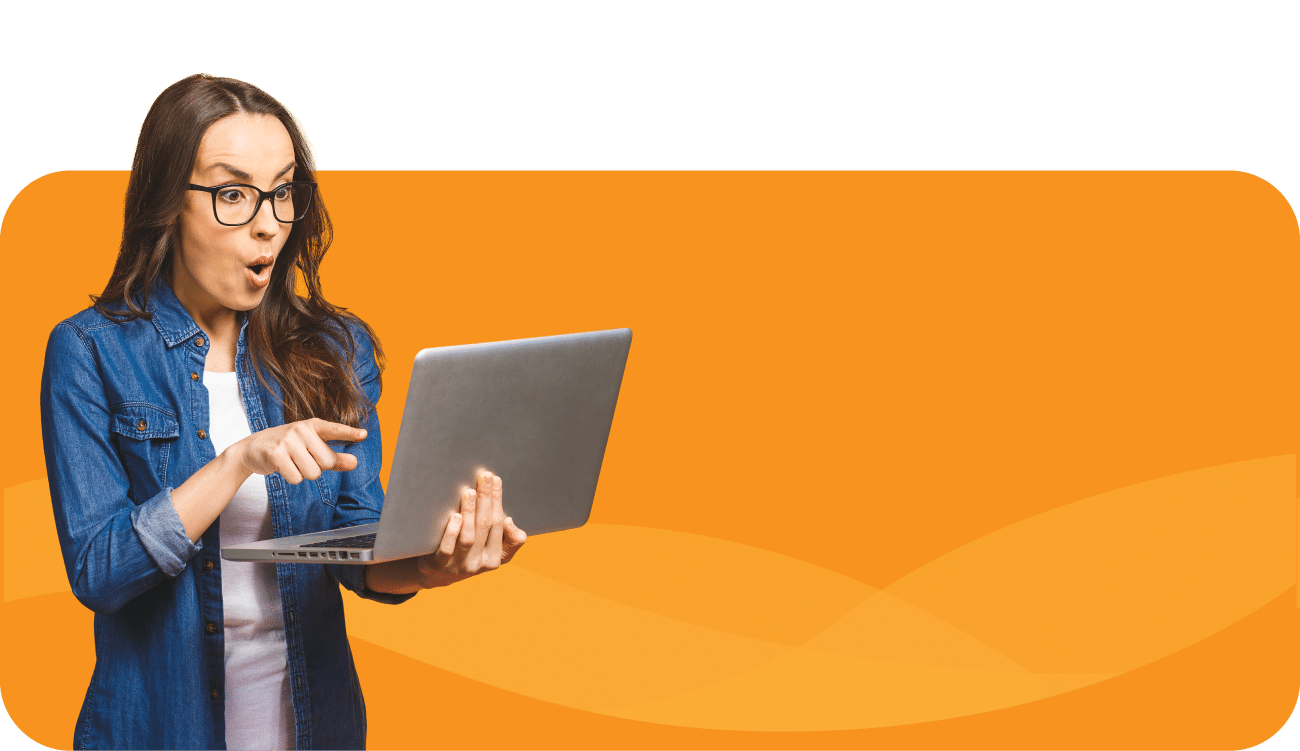 10,939
Businesses
2,701,907,046
Transactions
33,709
Points of Sale
Why KORONA POS Customers Are So Happy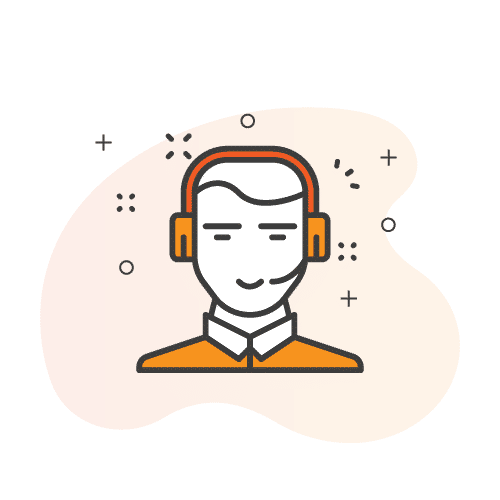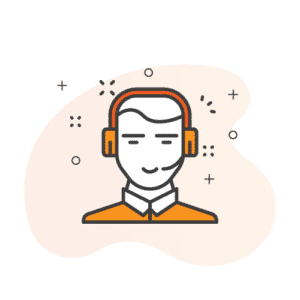 Advanced and Free Customer Care
Our amazing customer support is one phone call away at any time you desire. Whether you need introductory training, advice on how to integrate software, or help with our advanced inventory features, our team is always here to help by phone, email or chat. Never worry about any support fees.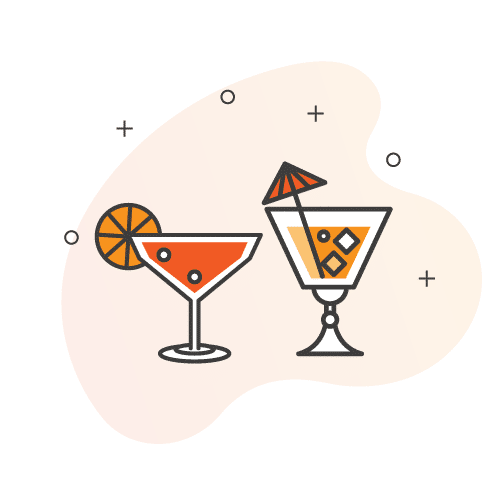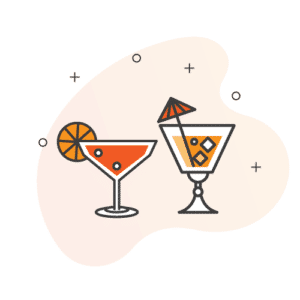 A Liquor POS System That Grows With You
Our goal is to make your liquor store even more successful, so we're ready for your business to grow. KORONA's liquor POS software can manage twenty stores as easily as two. This scalability allows for liquor store accounting integration, so you can focus on more important matters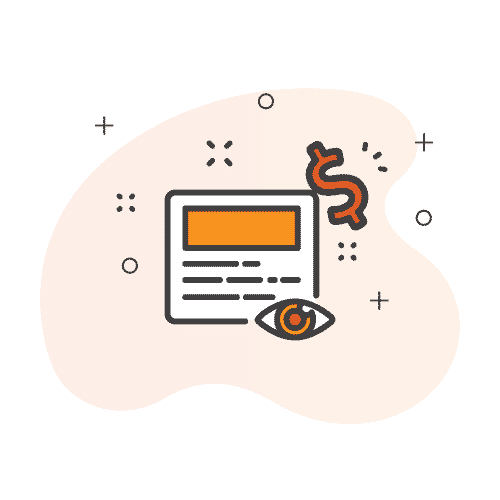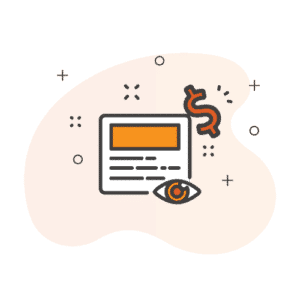 No Fees, No Contracts, No Commitment
KORONA POS liquor store point of sale software is built to be easy to use and our pricing is no different. We don't include any extra or hidden fees and you will never be pressured into entering long-term payment processing contracts. Better yet, try our point of sale solution for free.
LIQUORE STORE POS SYSTEM FREQUENTLY ASKED QUESTIONS
Is customer care included in the liquor store POS software subscription?
Yes. Customer care is included with your liquor store POS software subscription at no extra charge. We believe that customer support is crucial to having a successful point of sale system as your business grows.
What can I do with vendor management in my liquor store POS?
Vendor management in your liquor store point of sale system allows you to track your orders, the vendors, and distributors of your products. You can see the items you've ordered, where it will be delivered, and the stock you are currently carrying.
What are the benefits of a cloud-based system for my liquor store POS system?
Your liquor store POS can benefit greatly from a cloud-based system, especially as you scale into having multiple locations. With your system on the cloud, you can access important back-end information to help you make decisions for your business.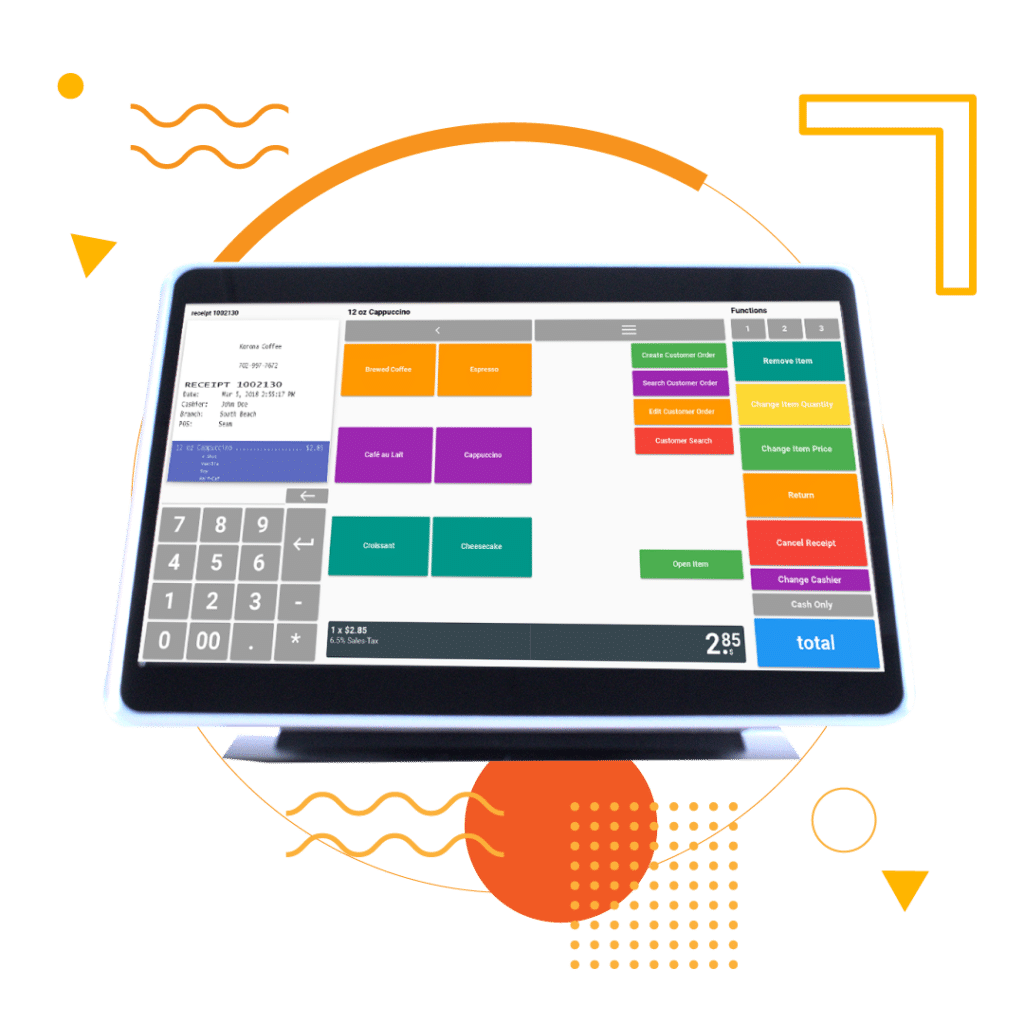 Set Your Business Up for Success
Transform business with KORONA POS. Get Started Today.
Try out KORONA POS yourself for free. See the various point of sale features and tools you can use for your business in KORONA Studio. There's no need for a credit card, it is completely free and commitment-free.
Ready to speak to a product specialist and get a full live demonstration of KORONA POS? Let us show you in-depth how our point of sale solution can improve your business. Pick a date and time to set up a demo.
Not sure whether to start a trial or schedule a demo of KORONA POS yet? Feel free to reach out to us via phone, email, or chat with any questions, big or small. Our team is happy to help you out and get you squared away.