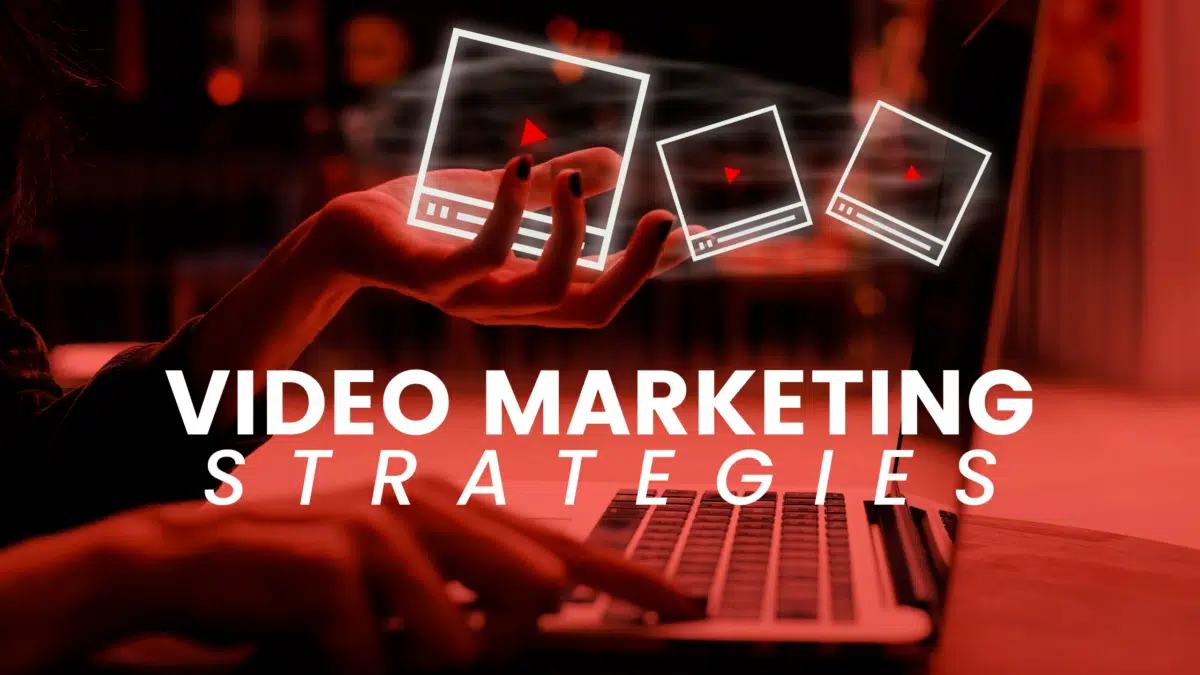 What's more disappointing than watching your target audience skip your videos immediately? Not much. Video creation takes a ton of time, creativity, and energy, making this even more difficult to swallow. 
But, of course, video marketing is vitally important to business owners. Over the years, video marketing has formed an especially significant part of most brands' marketing strategies. But does it mean that this form of marketing is always successful? Of course not.
When it comes to video marketing, hiring an essay writing service or professional screenwriters to create an engaging script isn't enough to drag in traffic. Neither is simply outsourcing your editing. While these are possible routes to take to improve your content, you also need to be armed with the professional tricks and skills that elevate your content to the next level.
In this guide, we'll go over the essential video marketing tips that will boost your traffic and bring in more conversions. So let's get started.
What Is Video Marketing? 
Simply put, video marketing uses visuals, narration, and auditory effects to create an engaging presentation. Over the years, video marketing has become increasingly popular due to a change in consumer activities and a rise in digital marketing.
According to one study, videos make up to 75% of mobile web traffic. This number will likely only continue to grow across all platforms. Indeed, video marketing, when done right, can greatly boost lead conversions and directly increase sales.
So, as a business or brand owner, it's important to pay special attention to your video marketing, especially if you're trying to hook your audience's attention and increase traffic to your website.
Great Video Marketing Tips for Increased Traffic
If you've been trying to use video marketing to increase your traffic without any success, there's a chance that you haven't quite optimized it for your audience. Now that you understand what video marketing is and why you need it, here are some tips that will help you get the most out of it:
1. Define content goals
One common mistake most brands and marketers make is focusing too much on the tool without understanding the primary goals. Video marketing, just like any other marketing tool, is a means to an end – not the end itself. As such, you should clearly define your end goals and keep them in mind during every stage of the creation process. This way, you can ensure that the video is better suited for what you're trying to achieve.
If you aren't sure what your goals are, you can use the marketing funnel as a guide. The marketing funnel contains four stages: awareness, interest, decision, and action.
These four stages can serve as your content marketing goals for a start. Your video should be able to improve brand awareness, garner curiosity about the brand, and compel your audience to make a decision or take a pre-determined action.
2. Use SEO for Video Marketing Strategies
Yes, we know. SEO is a term that you're probably tired of seeing each time you click on a marketing guide. However, it's important to incorporate SEO into your video marketing strategy to position your brand competitively.
You can do this by prioritizing keyword usage. Include the right keywords in your video title and caption or description. For instance, if you run an essay writing service that provides academic help for students, you can use keywords like "essay help" or "college essay" in your video description.
On YouTube, Keywords can be added in the title and description of the video, including three that are hashtagged at the bottom of the description section. Additionally, you can add keywords in the tags section. These are a great opportunity to accurately describe your content as well as optimize your video post for SEO rankings.
3. Beat your competition 
What exactly are your competitors doing? If you're trying to drive more traffic to your website through video marketing, you have to ensure that you out-create them. Get more creative with your videos and create content that resonates deeply with your target audience. But don't be afraid to use them as inspiration. Get ideas from your competitors and add to them to make more compelling and thorough content.
A great way to do this is by creating an interesting intro and more engaging titles. Don't just drop a bland title like "How to bake a cake". Go the extra mile with titles like: "5 tips for creating the perfect birthday cake".
4. Invest in promotion
It's not enough to churn out marketing videos that lead to your website. You also have to promote them to ensure that you get in front of your audience and drive conversions.
To do this, publish your videos on all social media handles that you own. Ask your friends and family to share the video and engage as well. You could also dedicate a tiny chunk of your budget to paid advertising if you want to get faster results.
It's easy to run simply paid ads on YouTube, Facebook, Instagram, TikTok, and LinkedIn. And it's typically affordable enough that you can try out a few different strategies to see what works best.
5. Catch viewers' attention in the first ten seconds 
We humans have a lot of trouble paying attention for extended periods of time. This has gotten even worse since the advent of smartphones and more instant communication. Remember this when creating your video marketing content. You need the viewer to be engaged immediately and your message to be conveyed within the first 8-10 seconds.
To do this, start with attractive thumbnails and a compelling intro. Throw in a thought-provoking question at the beginning that will further engage the audience and inspire more curiosity. This will lead to more video views and better audience engagement, helping you to make more of all the content that you've created.
6. Use a compelling call-to-action 
In video marketing, CTAs are a key element that are too often left out. Your call-to-action should be compelling enough to convince people to take the required action. It could be part of the narration in the video or even a simple text phrase that pops up in the video or lies in the description.
Try out different CTAs to see what works best. Don't get lazy with them. A great call-to-action can have a major impact on your clicks and conversions.
7. Analytics is your best friend
If you've been ignoring your video analytics, then you've been doing video marketing wrong. After every campaign, it's important to check your video marketing metrics including video likes, the number of views and shares, and the comments left.
Paying close attention to these metrics will help you understand whether your marketing strategy worked out or not. It also helps to point out areas that need improvement in the next marketing campaign. Plus, the comments section provides free feedback on your videos and will allow you to better understand what your audience is looking for.
Video Marketing Strategies for 2022
Video marketing is a trend that is here to stay, so it's important to make the most out of it. Use these tips to get started and see a positive change in your views, engagement, and conversions. Keep working to continually optimize your content and improve your video marketing strategies into 2022.
Get Started with KORONA POS today!
Tell us a little bit about your business and explore all features that KORONA POS has to offer. And there's no commitment or credit card required.