Updated: December 8, 2022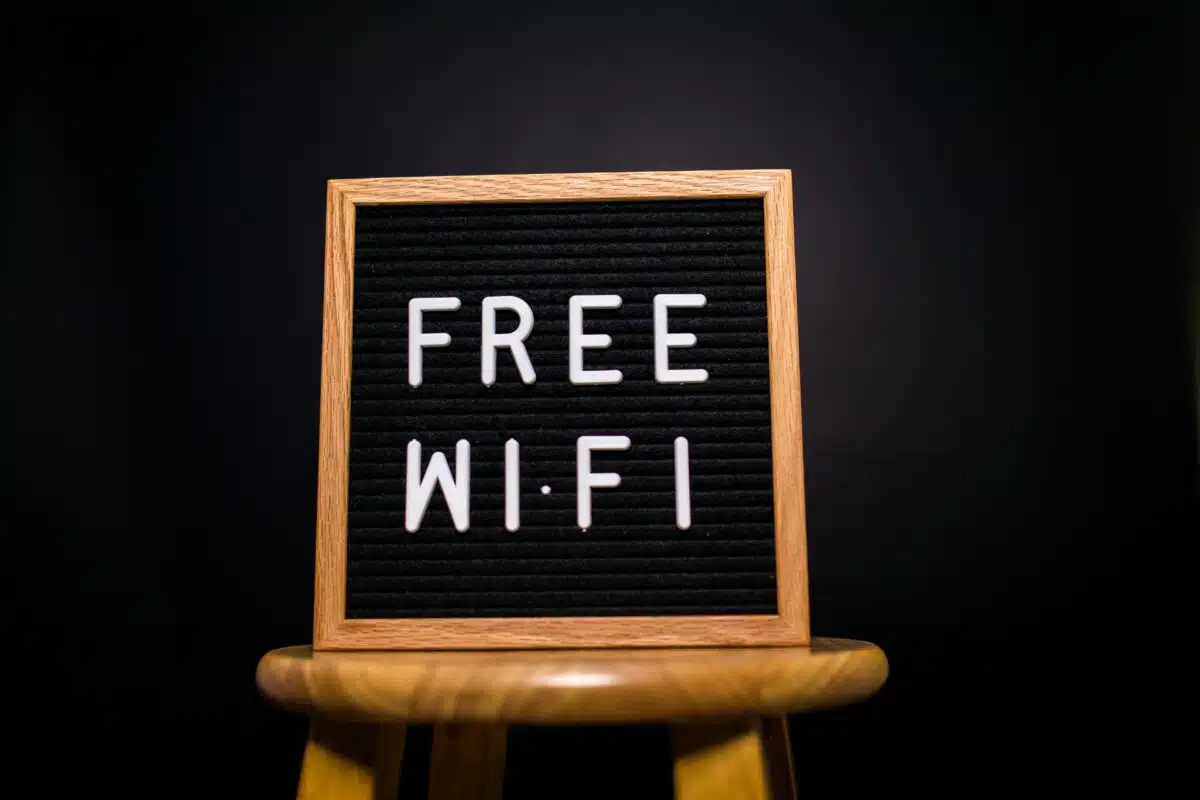 Having a great WiFi connection in your store or restaurant is an essential part of the experience at this point. Nearly all consumers prefer to have a WiFi option and many now demand it as part of their retail experience. Of course, a reliable connection also allows merchants to conduct business smoothly and efficiently.
But consumer access to retail WiFi networks has a whole lot more potential than most people realize. Smart WiFi marketing is becoming yet another aspect of the omnichannel retail experience. Like most new trends, the big box stores are the primary businesses implementing it, but it's quickly becoming accessible for small and medium-sized retail stores as well.
So let's start by looking at a few ways to ensure you have a safe and fast connection, and then look at how you can use this business tool to increase sales for your business.
PART I
PART II
PART I: Improving Your Retail WiFi Connection and Network Security
Consider Your Placement of the Router in Your Retail Store
Improve the Range of Your Store WiFi Signal
Keep Your Shop's Network Secure
PART II: Smart WiFi Marketing for Retail
So what about the marketing side of things? Like we mentioned earlier, there is a lot you can take advantage of in this realm that will benefit both you and your customers. If you're offering the service, you might as well take advantage of the added benefits.
And better to try it now rather than when it becomes an industry standard. WiFi marketing has the potential to redefine the brick and mortar experience. Attempts to leverage these new data analytics are still in their infancy. Below is a brief intro to the concept from a business that helps streamline your WiFi marketing.
How Can You Get Customers Logged In?
How Can Smart WiFi Marketing Benefit Your Benefit?
Conclusion on Your Retail Smart WiFi Marketing Strategy
Once you establish a reliable and secure WiFi connection in your store, focus on how you to get customers to use it in a way that also benefits your business. As technology continues to rapidly progress the potential benefits of WiFi marketing are staggering. So it's best to start now and be ready for what's next.
Your POS system can also aid immensely with your retail marketing strategy. Our built-in reporting and analytics capabilities offer actionable insight to power successful, segmented marketing campaigns. Click on the button beneath to find out more about how KORONA POS can help optimize and grow your business.
Get Started with KORONA POS today!
Tell us a little bit about your business and explore all features that KORONA POS has to offer. And there's no commitment or credit card required.

Frequently Asked Questions About Responding To Customer Complaints
What is WiFi advertising?
WiFi advertising is when retailers offer customers free wireless internet in their brick and mortar stores in exchange for that customer's contact information. With that contact information, retailers can send marketing content either through email, text message, or in-app.
How do I give free WiFi to customers?
You can give free WiFi to customers by adding a guest network to your current internet settings. Share that network with shoppers when they come into your store. To make the most of this free service, use a WiFi marketing hub through which you can obtain contact information, and send promotional content to your clientele.
Does WiFi access help to boost your sales?
Yes, WiFi access boosts sales. Studies have shown that customers now expect wireless internet availability when shopping in retail stores, and spend more time in stores when that service is provided. In addition, shops can take advantage of retail WiFi marketing to push promotions and increase sales.
Why do stores give free WiFi?
Stores give free WiFi to bring more customers into their store, have them stay in the store longer, and collect information about them that can be used for retail WiFi marketing. Providing free wireless internet makes customers happy, and allows businesses to obtain email addresses and cell phone numbers to which targeted promotional material can be sent.