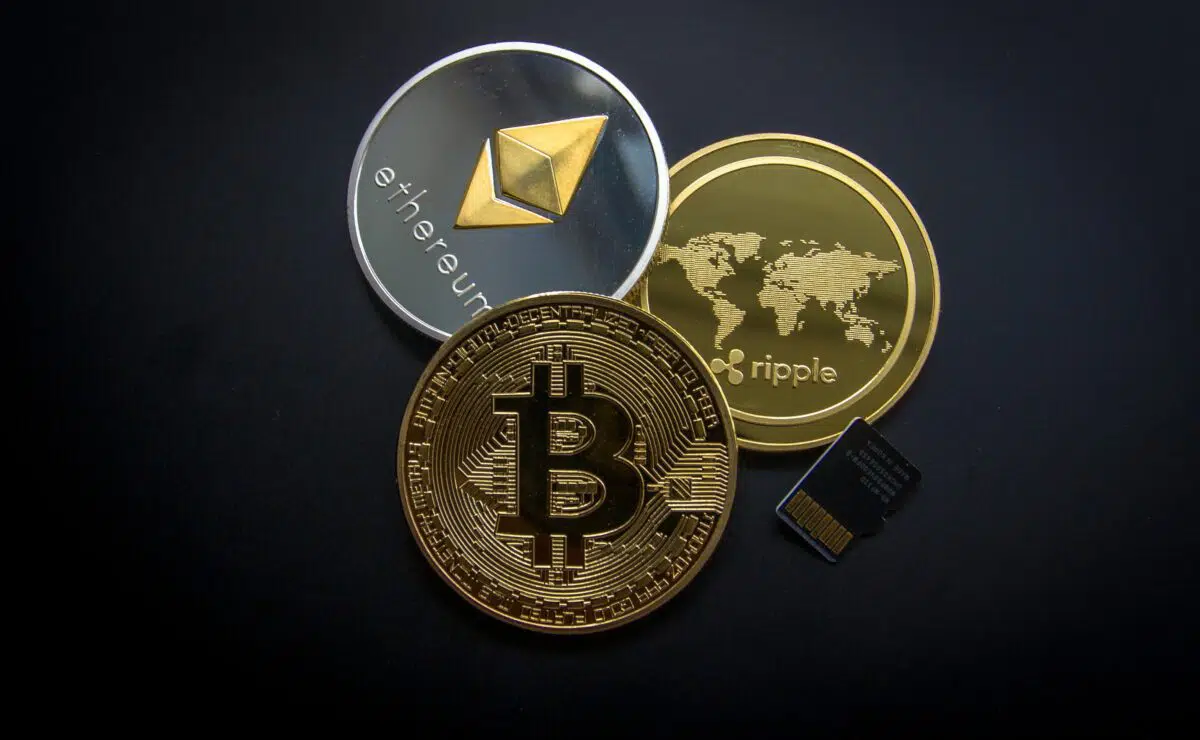 Even if you've tried your best to ignore all of the talk about Bitcoin you must have inevitably heard conversations. Whether you buy into its viability in 2022 or not, it's becoming clearer every day that crypto is here to stay. In fact, the crypto market is projected to grow at a compound annual growth rate (CAGR) of 12.8% between 2021 and 2030.
The use of cryptocurrencies for online shopping has shown parallel expansion. Major brands such as Home Depot and Microsoft have begun accepting crypto as part of their eCommerce payment options. Also, processors like Paypal now have crypto gateways accepting many different coins.
But how does this affect small businesses? Even for small online retailers, it's important that you're not too late to the game. Crypto eCommerce promises to be a phenomenon in the near future and already offers benefits in the current marketplace. There are a multitude of bots and plugins that integrate with many different payment platforms.
From lower fees to more rapid transactions, there are several reasons you should think about adding crypto transactions to your online store. Naturally, though, as with any emerging technology, there are some factors and challenges of which you should be aware. This article will help you navigate, whether you're curious about adding crypto payment options to your online store or starting an entirely new eCommerce SMB.
What Is Cryptocurrency?
Cryptocurrency is a digital asset. It's a decentralized medium of exchange that is encrypted and validated through the blockchain. The blockchain refers to a series of computers that keep a forgery-proof record of transactions, much like a digital peer-to-peer (P2P) version of a bank's ledger book. Each coin has its own blockchain which continuously and dynamically verifies every record of every transaction.
What Are The Top Cryptocurrencies To Know?
There are a LOT of cryptocurrencies. Some are certainly more important than others. Generally, eCommerce businesses should be concerned with four:
Bitcoin (BTC) – the first cryptocurrency and has, by far, the largest market cap

Ethereum (ETH) – has the second highest market cap but is more appealing to some because it is more energy efficient to produce than bitcoin

XRP – a currency that is used specifically for the Ripple payment protocol and is faster with lower transaction fees for international transactions

Bitcoin Cash (BCH) – related to Bitcoin but with faster and lower transaction fees than the original
What eCommerce Platforms Have Integrated Crypto Payment Plugins?
Most eCommerce platforms now have crypto payment availability. Shopify, Woocommerce, Bigcommerce, and Magento all have crypto payment plugins. Depending on the specific platform, they allow an array of different third party gateways to integrate with eCommerce sites.
For example, Woocommerce has more than a dozen plug-ins to choose from, such as Blockonomics, NOWpayments, Coinbase, Crypto.com Pay, Coingate, and more. Other well-known third-party payment integration companies, like Paypal, also offer crypto options directly through their payment processor.
Here's an example of an eCommerce gardening shop called Delectable Garden. They are running their site on Shopify and accepting crypto payments through Coinbase's payment gateway.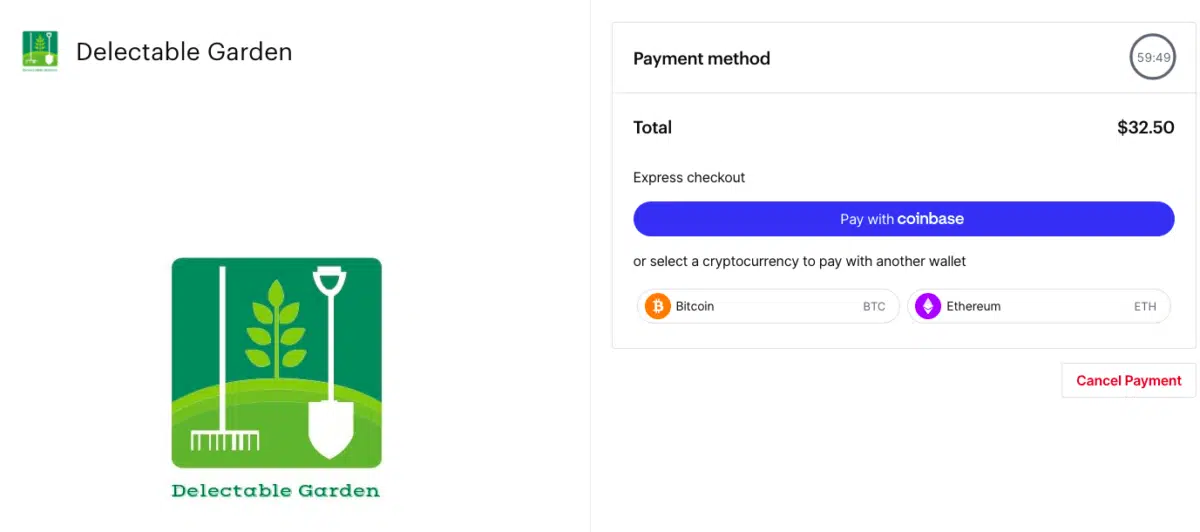 Another example is the luxury watch company Pita Barcelona. Here they are using CoinGate's payment gateway through the Magento eCommerce platform to accept a bunch of different crypto coins.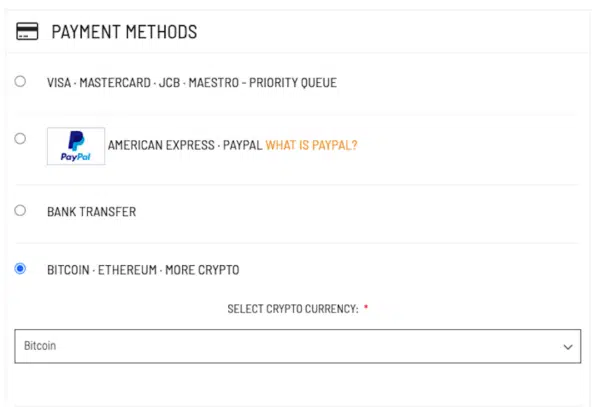 Why Use Crypto For eCommerce?
There are several clear advantages to adding crypto payments to your eCommerce website. As the blockchain grows, these advantages and technological solutions are likely to continue to expand and proliferate in the near future.
Increasing Hype and Popularity
Using crypto for eCommerce payments attracts a digitally savvy user. To put it more bluntly, people are really hype on crypto these days and adding the capabilities to your site will attract enthusiasts to make purchases. The number of consumers expecting to use crypto across eCommerce platforms is only going to increase in the years ahead. You should stay in front of the trend by adding crypto capabilities to your site now.
Faster Transaction Time
Being decentralized, cryptocurrencies don't rely on traditional banks to process transactions. The markets are always open. Thus, the transaction processing time for crypto payments is virtually instantaneous. As soon as the purchaser sends the crypto payment to your wallet, the funds will be available. You won't have to worry about the typical credit card processing fees which can take several days to clear. This is especially true for international transactions.
Significantly Lower Fees Than Credit Cards
Credit card processing fees can be a big expense for SMBs. The average credit card processing fee for eCommerce transactions is 3.5%. eCommerce crypto gateways generally charge significantly lower processing fees. For WooCommerce's crypto gateway plug TripleA, the total processing charges are only 0.8%. Considering the fact that this is almost five times less money taken off your margins, the benefit here speaks for itself. This reason alone is enough incentive for online retailers to make the switch to accepting cryptocurrencies.
Less Fraud And No Chargebacks
Crypto transactions cannot be reversed. Once the coins are sent from the purchaser's wallet through your gateway to your business's wallet, the sale is final. The decentralized aspect of crypto means that actual access to wallets and transactions relies on individual users for security.
Therefore, situations like fraudulent charges are not something that the merchant will have to deal with. In addition, there are no chargebacks. Crypto sales are final and cannot be disputed for any of the number of reasons that credit cards are.
How to Pick a Cryptocurrency eCommerce Gateway
Shopping for your gateway is actually a lot like shopping for a processor. If you already have an eCommerce site, see what plugins they have available.
Likewise, If you're just starting out then this is a great time to survey your options. Weigh the pros and cons and measure the transaction fees versus traditional credit card processing fees.
When shopping around be sure to consider the following:
Transaction Fees
Find out and compare what different cryptocurrency payment gateways charge per transaction, batch, and conversion. In other words, find out the complete cost that you will have to pay in order to make your sale. Likely, it will be significantly less than you pay with your current credit card processor, but it is still worth making the comparison.
Payout Frequency
Some providers offer payouts every three to five days while others payout every day. Depending on what type of business you run and the need for immediate cash flow this might be a make or break factor when choosing processors.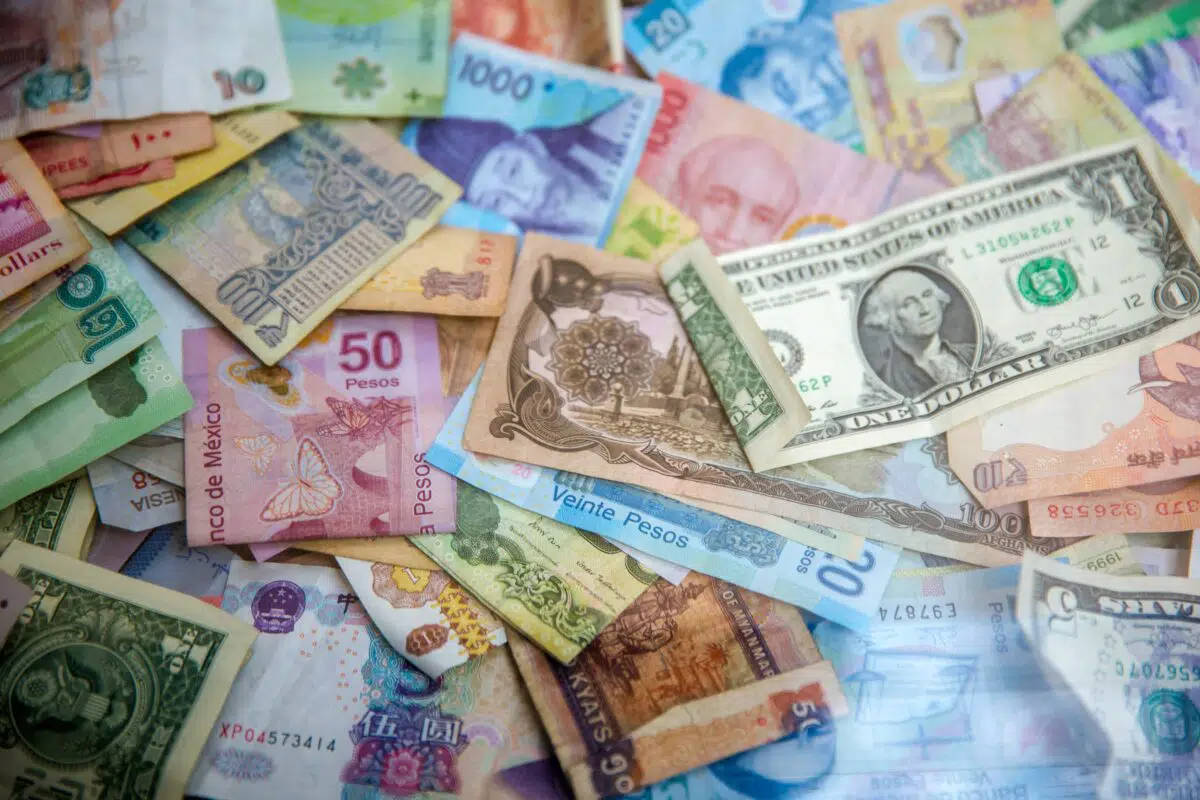 Supported Countries and Currencies
Find out where your processor works and what fiat currencies it accepts. If you have a high amount of clientele in a specific country but your gateway is incompatible with their local currency then you'll have a serious problem.
For some stores that only ship domestically, it might be worthwhile to save processing percentage points on a gateway that only accepts limited fiat currencies. For other SMB eCommerce, like sites selling SaaS to global markets, it would probably be worth guaranteeing that your gateway accepts a wider array of currencies and operates in more locations.
Customer Service
Just like any other aspect of obtaining services for your SMB, due diligence on customer support is crucial. You cannot expect to understand all of the ins and outs of implementing your crypto payment gateway. Therefore, be sure to scour reviews and test out the customer support side of the processing company. If they're not ready to pick up the line and help you then you should consider moving on to the next one.
You May Also Want To Read: How to Grow eCommerce Customer Loyalty: 7 Tips for Online Stores
Volatility Protection
One of the most substantial concerns for accepting crypto payments is the risk surrounding the crypto market in general. It doesn't matter what coin you accept or get paid in, they're all susceptible to extremely high volatility. Crypto coins can go through rapid fluctuations and, unlike the stock exchange, the trading market never closes. It's truly a state of perpetual flux – at times with extreme volatility. While this is likely to improve as cryptocurrencies become more commonly used, it's certainly a factor to consider in 2022.
As such, it is recommended that you choose a crypto gateway that locks in valuation. Coinbase, for example, offers instant conversion, protecting your incoming cash from wild price fluctuations.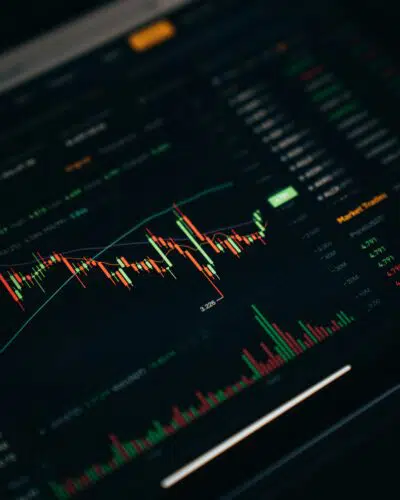 The Future of Crypto and eCommerce
With the strong advantages that crypto payments offer, both the vendor and the customer, and the increasing popularity and viability of decentralized finance, there is no doubt that this phenomena is ready to take a strong hold. The fact that vendors can save so much on transaction time and fees obliges its adoption and implementation across the eCommerce field.
The future will likely see vendors encouraging crypto payments with CRM and loyalty programs. It's hard to pinpoint exactly what the future will look like but think "crypto-back" instead of cash back, and NFT based rewards. Try KORONA POS with Woocommerce integration today and get the most from your eCommerce point of sale.
FAQs: Cryptocurrency and eCommerce
Why would a business accept cryptocurrency?
Accepting cryptocurrency payments on your eCommerce store offers several advantages. First, as crypto becomes more and more popular you will be ahead of the curve by opening up your store to digital currencies for tech savvy enthusiasts. Second, the transaction time and fees for processing these payments are significantly faster and lower than using credit card processing. Finally, you will not have to deal with credit card chargebacks and fraudulent payment complications, as cryptocurrency transactions are secure and final. 
How do I accept crypto payments?
There are plenty of cryptocurrency payment gateway plugins that you can add to your current eCommerce platform. Woocommerce, Shopify, and Magento, to name a few, all have an array of integration options to work with, such as Coinbase, TripleA, and Coingate. Also many processors, like Paypal, have built in crypto gateway options. Although they differ in the amount of crypto coins that they accept, most are compatible with many different coins.
What crypto does Woocommerce accept?
Woocommerce integrates with several crypto payment gateway plugins. Depending on the plugin that you choose to work best for your SMB, you can potentially accept dozens of cryptocurrency options. Examples of options are: Bitcoin, BitcoinCash, BitcoinSV, Litecoin, Ethereum, Tether, Dash, Dogecoin, Speedcoin, Reddcoin, Potcoin, Feathercoin, Vertcoin, Peercoin, Ripple, UniversalCurrency and more!
What online stores accept Cryptocurrency?
Many big name stores and brands such as Home Depot, Microsoft, and Starbucks are now accepting crypto payments. As cryptocurrencies have become more popular and increasingly utilized, smaller eCommerce sites have taken the step to add crypto payment options. Thus we are seeing an increasing number of SMBs accept and at times encourage crypto payments. These different vendors sell all types of merchandise from clothing, jewelry and art to coffee, CBD, and gardening supplies.